SEO

–

19 min read

–

August 16, 2022
Персональная демонстрация
Оставьте заявку и мы проведем для вас персональную демонстрацию сервиса, предоставим пробный период и предложим комфортные условия для старта использования инструмента.
What Any SEO Specialist Should Know: SEO Skills From Junior To Senior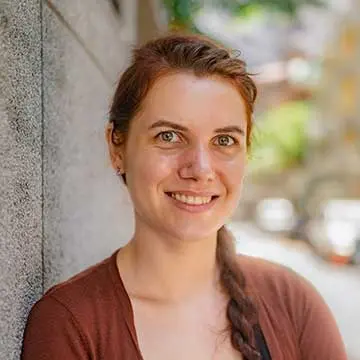 SEO For Beginners

Basiс Knowledge

SEO is a complex field that requires a range of skills, including technical, analytical, and creative abilities. Developing a strong foundation is crucial to ensuring your future success as an SEO specialist and will allow you to devise and implement effective SEO campaigns that drive traffic and improve conversion rates.

In this section, you will find relevant materials that will guide you as you take your first steps on the way to becoming an SEO expert. But first, make sure to take a look at our SEO Glossary to familiarize yourself with key terminology.

This will equip you with the knowledge you need to go through Google's own SEO starter guide:

Competitor Analysis


When you understand the competition, you can develop strategies to surpass your competitors. Keeping an eye on them while drawing inspiration from what they do well and trying to identify areas for improvement will enable you to improve your own SEO strategy. Learn more about competitor analysis in the articles below.

Keyword Research

Understanding what language your target audience uses to search for information related to your business' products or services is a must. Including relevant keywords signals to search engines that your product is relevant to your audience and directs them to your website.

#serpstat_tips
You can collect any relevant keyword list via the Serpstat Keyword Research tool. The tool will help you find synonyms, similar keywords, search suggestions, top pages by keyword, competitors by keyword and more.


Technical Optimization


Technical optimization is used to enhance a website's technical infrastructure and code to improve its visibility in search engines. The process begins with a technical audit to assess the technical condition of the resource and its performance.


With the help of a technical audit, you can determine weaknesses and problems that hinder the site's promotion in order to begin working on a solution.

Read about critical technical abilities required for technical SEO in the articles below:

Everything About The Robots.Txt File

Duplicate content:


#serpstat_tips
You can find errors on the site and recommendations on fixing them using the Serpstat Site Audit. The tool will help detect more than 60 types of vulnerabilities on the site.


Types Of Markups And Their Customization


Micro-markup involves the use of tags and attributes which help search engines find content on the site faster and understand it correctly. Read all about it here:


External Optimization


External optimization, also known as off-page optimization, refers to efforts to improve rankings that are not done on the website itself. This includes tactics such as link building, online PR, social media marketing, and guest posting.

Several years ago, Google stated that links are the #1 ranking factor, along with content quality. Little has changed since then, and backlinks are still an integral part of a successful SEO strategy. So how do you go about gaining high-quality backlinks that will increase domain authority and improve your site's rankings? Here are some helpful beginner-friendly resources:

Basic Website Knowledge

For SEO specialists, understanding how websites work as well as the technical aspects of optimizing a website for search engines is essential. By learning the basics, you will be well on your way to creating your first SEO campaign.

Web Analytics


Google offers several tools to help SEO experts collect, analyze and report data on website traffic and user behavior. Let us take a look:


Google Analytics:


Google Tag Manager:


Google Looker Studio:


Local SEO and Google Business:


Algorithms:


Search engine algorithms are constantly evolving and becoming more complex. Since their inception, search engines have gone from basic search functions to sophisticated algorithms. This directly affects SEO experts who need to keep up-to-date with the latest changes to the algorithm to adjust their strategies and stay ahead of the curve.

Skills For Upper Junior Level SEO Experts

So, you have passed the basic level. Now it's is time to deepen your knowledge. Let us start with some tricks for keyword research as an upper junior level SEO specialist:

Keyword List: Top Similarity Clustering

#serpstat_tips
After collecting keywords, the turn comes to clustering — distributing keywords into categories, and website pages. Sometimes this process is quite time-consuming and tedious.
You can do clustering automatically using the Serpstat Keyword Clustering tool. In conjunction with this module comes the Text Analysis tool, which will help you increase the text relevance of the pages of your site.


Technical Optimization


The next step is to improve your technical optimization skills. At the junior level, you should be familiar with how to find and remove duplicate content on your website, do more in-depth competitor analysis, and how to implement accelerate mobile pages (AMP). Below you'll find some of our favorite articles that cover these topics in detail.

Website Structure


Website structure plays an important role in how search engines crawl and index your website, and can have a significant impact on website rankings and visibility.

Ensure that your content is easy to navigate for both users and web crawlers by following the advice in these articles:


Web Analytics


Now that you have some experience with SEO, it is time to deepen your knowledge of web analytics.


Google Analytics:


Google Optimize:


Marketing

Let us proceed to marketing and marketing metrics. Marketing metrics in SEO refer to the specific data points and key performance indicators (KPIs) that are used to measure the success of an SEO campaign.

These metrics help to evaluate the effectiveness of your SEO strategies and tactics. They can also be used to inform decisions about how to adjust and optimize campaigns for better results, so as a junior SEO specialist, they are something you should be familiar with.


How Websites Work


The next step is to gain a better understanding of the technical aspects of a website and how they affect rankings.


Algorithms


These materials will help you deepen your knowledge of algorithms:


YMYL

YMYL, or "your money your life", is a term used by Google to describe certain types of web pages that could potentially have a significant impact on a person's financial or physical well-being. This includes pages related to financial or medical advice, legal information, news articles, and e-commerce.

Google holds paged that fall under these categories to a higher standard, so to get them to rank well you need to ensure they demonstrate expertise, authority and trustworthiness. 


AI and SEO


One of the biggest SEO trends of 2023 is artificial intelligence. Learn how to use AI tools to enhance your SEO strategies, create content, speed up the keyword research process, and more.

Mid-Level SEO Abilities

Web Analytics

As a mid-level SEO specialist, you should know how to use a Google Analytics feature called Enhanced Ecommerce that provides advanced insights for e-commerce sites.

Technical Optimization


In this section, we will dive deeper into some technical aspects of SEO, including LSI keywords, search result snippet analysis, optimizing websites for local searches, and regular expressions.

By advancing your technical know-how using the articles below, you will be better equipped to improve your website's technical foundation.

What You Need To Know As A Senior SEO Specialist

Here is what you need to know to take your SEO abilities to the next level:

Web Analytics

To reach a senior SEO level, you need familiarize yourself with Measurement Protocol, another feature of Google Analytics. You will also need to upgrade your computer-related abilities and gain some basic programming skills.

Тепер розглянемо основні напрямки у крипто-бізнесі:
Working With Databases


BI Platforms


Bonus


Instead of just summarizing our knowledge map, we have collected opinions from three SEO experts.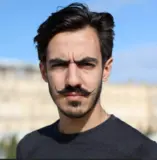 Artem Melikyan

The graduation of specialist levels is subjective; it depends on both the company and the specialist, and even on how confidently and charismatically the specialist presents information :) (Be careful with this, you can hire an incompetent one).

For me, the level of a specialist is measured in independence. Signor works as autonomously as possible, regardless of the type of task, up to the automation of work. Middle needs help making difficult and important decisions and developing scripts.

In fact, all the missing knowledge can be filled when the task appears if the specialist is experienced enough to google and apply the information.

To sum up, Senior is an experienced Middle with knowledge of related areas.

P.S. I am not writing about things like knowing the basics, tools, strategies, etc. It goes without saying.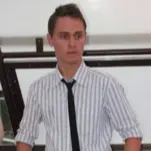 Eugene Kravchuk

In addition to basic things, such as writing meta tags correctly, collecting semantics, creating a site structure, analyzing SEO indicators and competing sites, an SEO specialist at the Middle and Senior levels must:

1. Know the file structure of popular engines: WordPress, Open Cart, CS cart.
2. Be able to find the necessary files for CMS sites.
3. Know basic queries in SQL.
4. Be able to implement elementary edits on the site.
5. Know and use various modules of popular CMS engines.
6. Be able to write and read elementary code on PHP.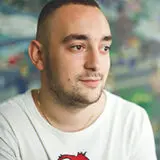 Vitaly Kravchenko

Founder of Webline Promotion

First of all, for me, the most important difference in the levels of specialists is not the amount of knowledge but thinking. Knowledge is essential to be applied correctly and in time.

Speaking about a set of knowledge, the main difference is in working with numbers, big data and the ability to automate it all. Junior promotes the site, Middle - promotes, analyzes actions and draws conclusions, and Senior - draws many conclusions and hypotheses, tests them with minimal costs.

When it comes to data volumes and analytics, these are programming languages, scripts, BI, and a thorough work with the main tools that serve as a data source.

Found an error? Select it and press Ctrl + Enter to tell us
Cases, life hacks, researches, and useful articles
Don't you have time to follow the news? No worries! Our editor will choose articles that will definitely help you with your work. Join our cozy community :)
By clicking the button, you agree to our privacy policy.