How to determine the target audience of your site using Google Analytics
The portrait of the target audience is important in any business. Why? It's very simple: you need to know to whom, when and how to sell your product or service in order to spend your resources efficiently and make a profit at the exit.
What is the target audience?

The target audience is a group of people united by some common signs. The collection and analysis of the target audience is an indispensable condition for a successful start and development of the business. Otherwise, you will not find or understand your customers.

Usually the target audience is analyzed before creating a business, but if your sales are unstable in your operating company, take some time to portrait of your target audience.

This is easy to do thanks to Google Analytics.

Identification of your target audience with Google Analytics
How to determine your target audience using Google Analytics? Log in to your account, which is assigned to the site. For this, you must first install a counter on the site. Click the button "Administrator" and select the account you need in the drop-down list:
So, you are in the Google Analytics toolbar and start working on the analysis of the target audience. Please, pay attention to the section Audience: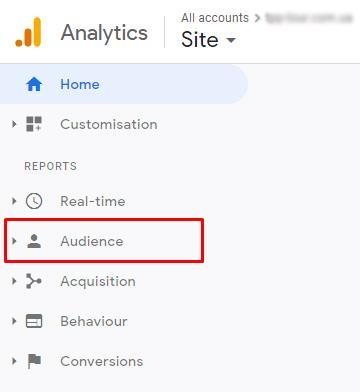 Expand the full menu and explore it:


Make a primary review of your visitors in this block.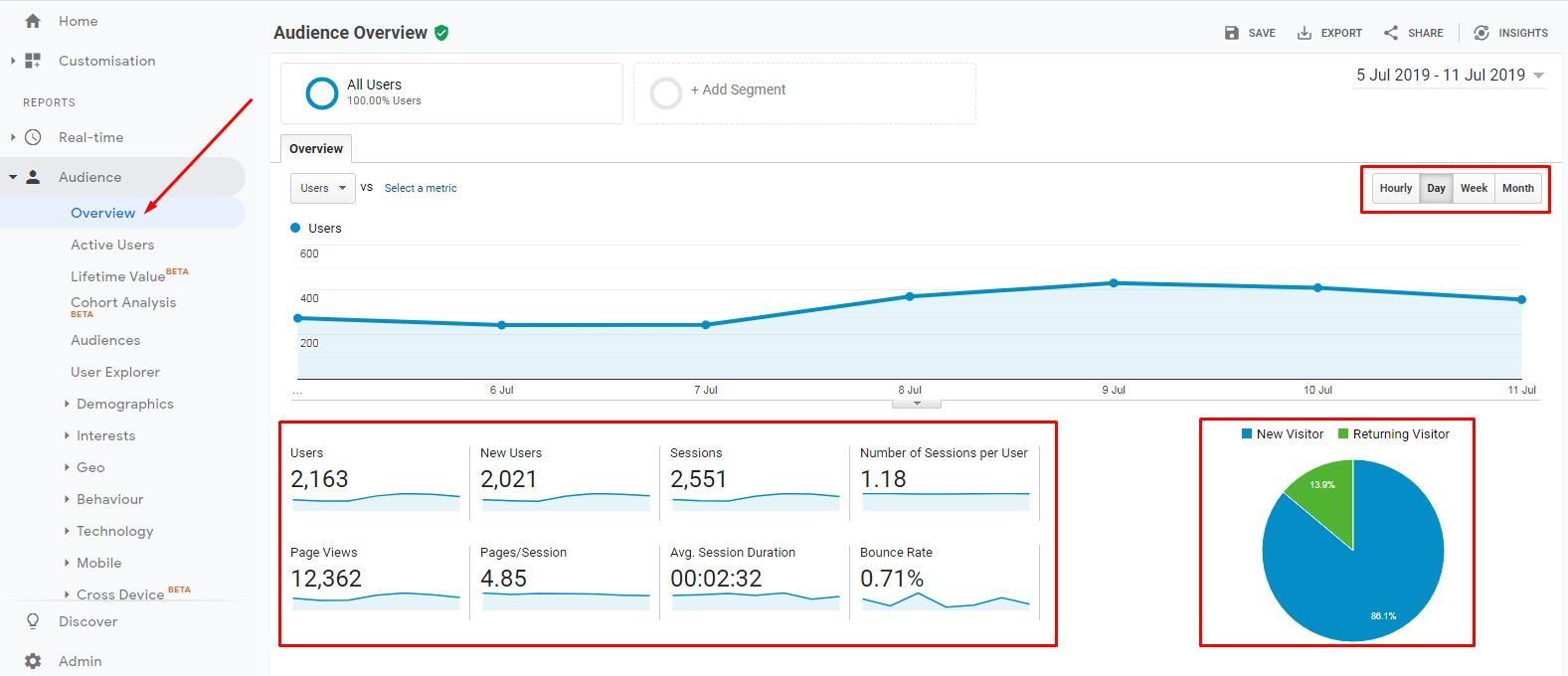 Examine information about how many users visited the site for a certain period of time. Look at the bounce rate, notice those who have visited only one page of the site, without having made at the same time some target actions.

Next, work out the demographics, analyze which regions are more interested in your product or service and do not miss information about devices: mobile or PC. If your users prefer to use a mobile device, your website should be most convenient for this.

For example, to load quickly, have convenient buttons and display correctly on devices with any screen resolution. In other words - to be adapted for mobile devices.

Poor adaptability of your website will not allow buyers to evaluate your product or service. In the end, you lose some customers.


Next, segment your customers. The Demographics section will help us a lot. With this tool, you can determine age, interests and other parameters.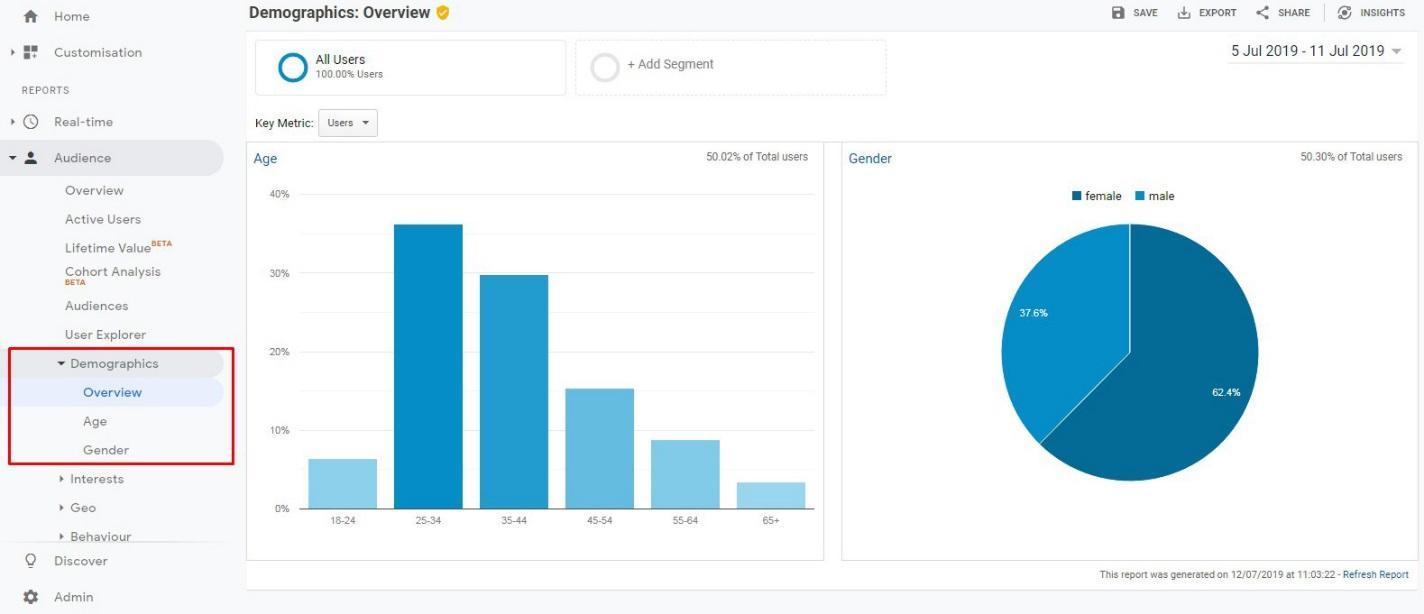 All received information fix in a separate document. The form of the document is at your discretion. This may be a regular notepad, Excel spreadsheet or just a sheet of paper. Mark the indicators that identify your customers. This will help to immediately find the right approach to the client: to improve advertising, setting targeting, or simply to eliminate the existing shortcomings in sales and service.

Be sure to take the time to the interests of your users in order to understand where to advertise more effectively, which categories are adjacent to yours: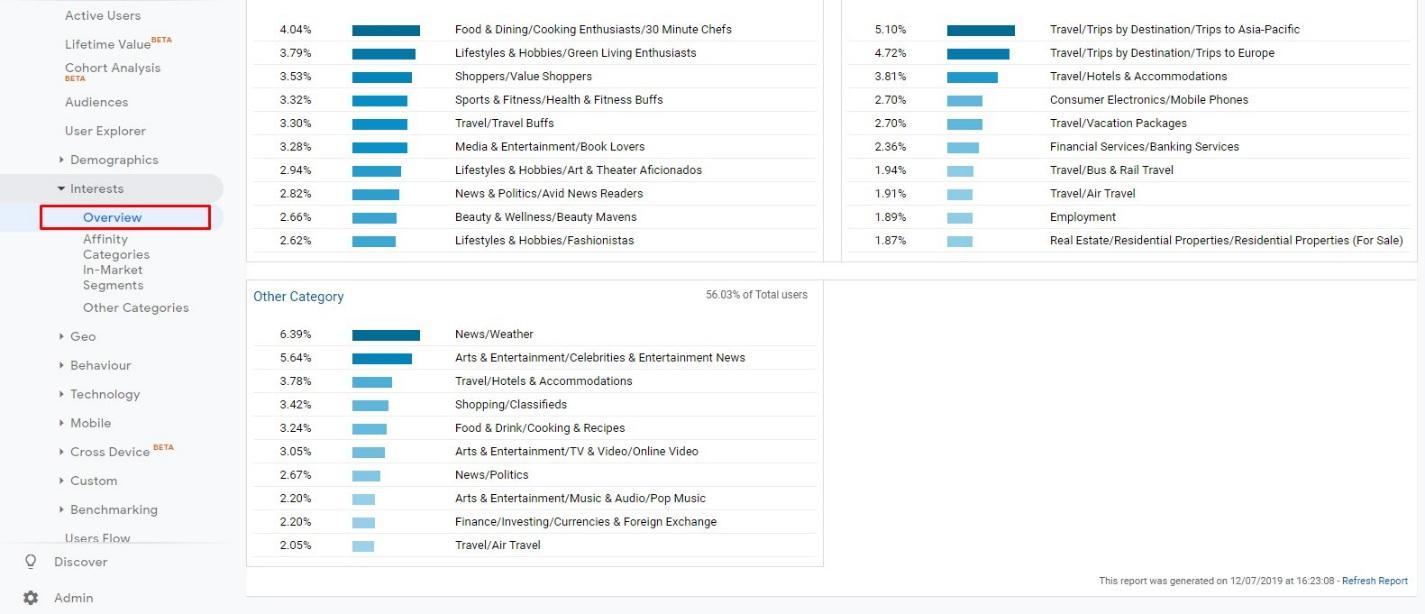 Select the categories for yourself in which you can offer a product or service to your customer.

Overview of the location of your users is necessary when setting up targeted advertising. Targeted advertising is a notice that is shown to a specific group of users, based on the criteria you specify.

Follow to the report, you will receive a general map and a detailed table below it:


When determining the target audience, pay attention to the behavior of users on your site. For this, a separate download is provided, where you can evaluate the ratio of new and returning users. Schedule built by the system will facilitate this task.


Blocks are divided into three main ones: traffic sources, actions and conversion.

As a result of working with the tool, you should clearly define, for example, that your product or service from 100% of your customers is 80% bought by women who live in the "Y" region. In 70% of cases when searching for goods using a mobile device. Users are interested in movies, cooking, painting, etc. Analyze whether the target audience actually hits the site.

Additional reports will help here: common values, cohort analysis, behavior.

Shared values are not based on compromise or averages. To calculate the shared value, all values of the indicator are summed up and divided by the total number of users attracted for the specified period.

The report in the "Total Values" tool assesses what kind of material value is in users who are attracted by different sources and channels for business. Estimating the cost of the user, you can more accurately plan your marketing budget.


Conduct a cohort analysis that forms Google Analytics. Look at the data on the type of cohort and its size, given the indicators and frequency.

A cohort is a group of people that is formed on a temporary basis. This concept is used in a number of sciences: sociology, medicine, economics. Cohort analysis refers to the methods of researching such groups.

The Analytics menu contains the Audience section in which the Cohort Analysis is located. In the top report header, configure the analysis by cohort type, size, metrics, and ranges.

With the help of this report, you will learn micro-trends, allowing you to look at your business realistically. Estimate improvements or deterioration in cohorts. Find out when the site ceases to be interesting for users and determine from when they leave the site. Accordingly, you will see how many users need to be involved in countering losses.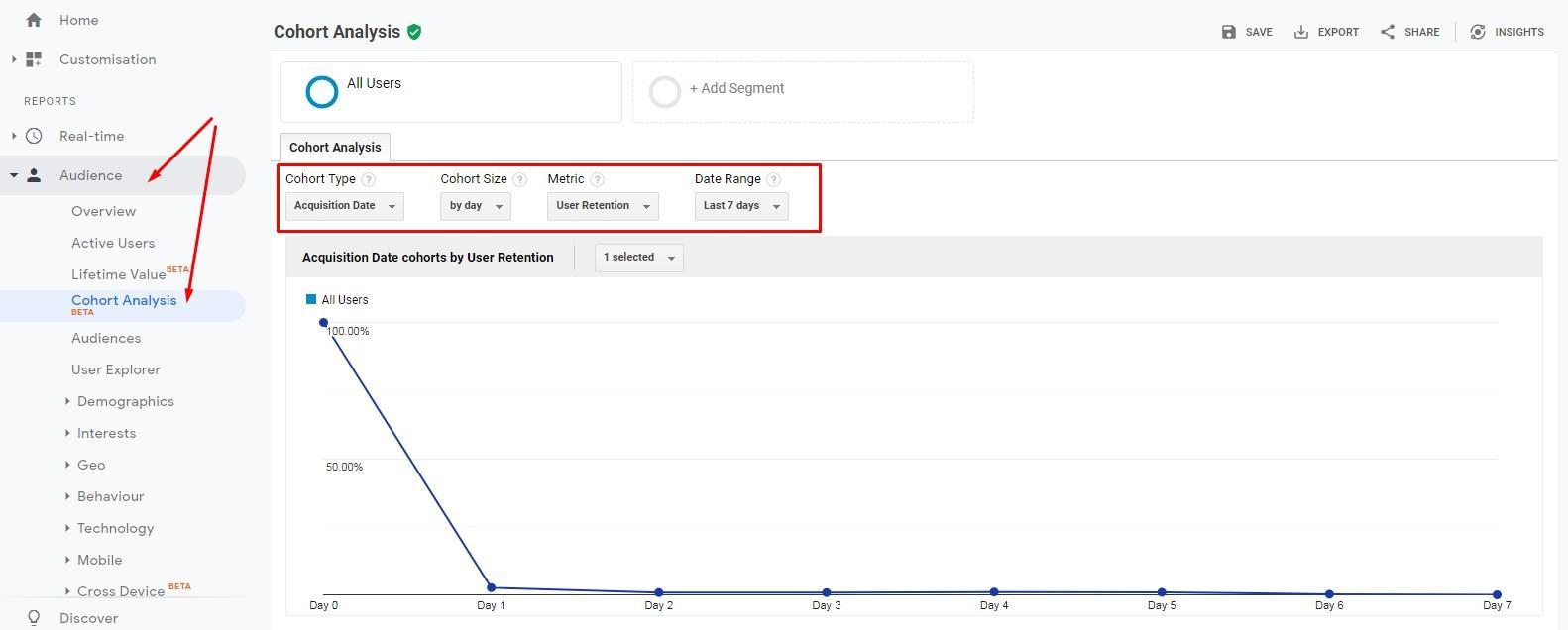 The section on behavior is in the Audiences menu. Here you will divide the reports into three areas:
new and returned users;

the frequency and prescription of users visiting the site;

user involvement.


These sections help to estimate the attractiveness of a web resource. See how many users return to the site. Be sure to compare your income from new visitors and returning. Perhaps the returning visitors are making more profit.
To determine the target audience and to plan a sales strategy, use Google Analytics tools.
First of all, evaluate your audience's:
gender;
age;
geography;
interests.
Track pages / session indicator and bounce rate, constantly work on them. Group the received information into a single document and start working on your mistakes.
This article is a part of Serpstat's
Checklist
tool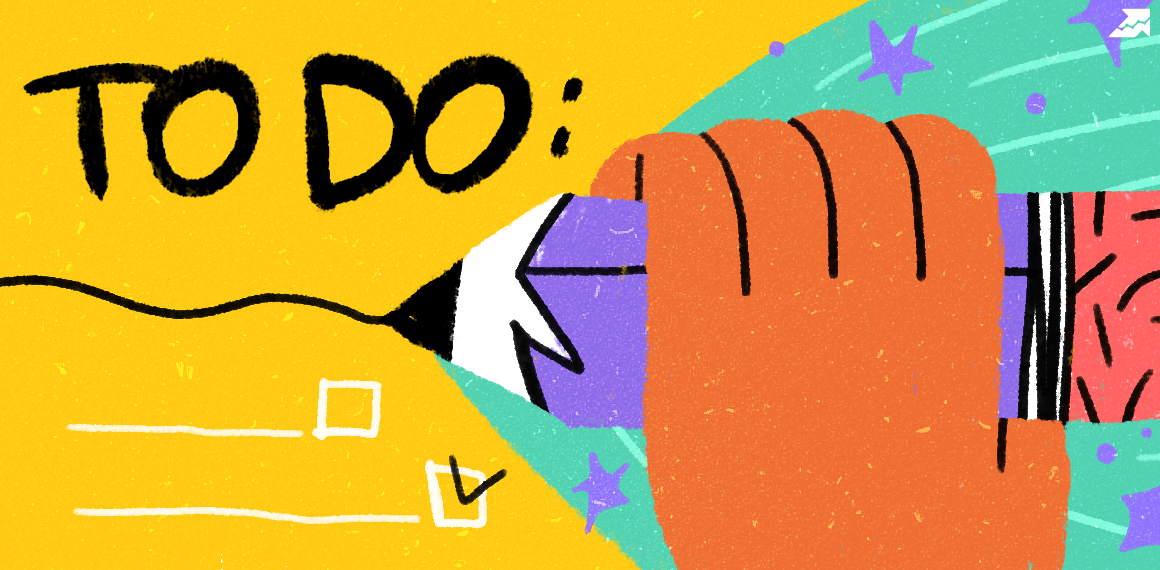 " title = "How to determine the target audience of your site using Google Analytics 16261788307764" />
Checklist is a ready-to-do list that helps to keep reporting of the work progress on a specific project. The tool contains templates with an extensive list of project development parameters where you can also add your own items and plans.
Speed up your search marketing growth with Serpstat!
Keyword and backlink opportunities, competitors' online strategy, daily rankings and SEO-related issues.
A pack of tools for reducing your time on SEO tasks.
Found an error? Select it and press Ctrl + Enter to tell us
Cases, life hacks, researches, and useful articles
Don't you have time to follow the news? No worries! Our editor will choose articles that will definitely help you with your work. Join our cozy community :)
By clicking the button, you agree to our privacy policy.