SEO

–

7 min read

–

February 21, 2021
YouTube SEO Ranking Factors: What Exactly Do They Mean? [Infographic]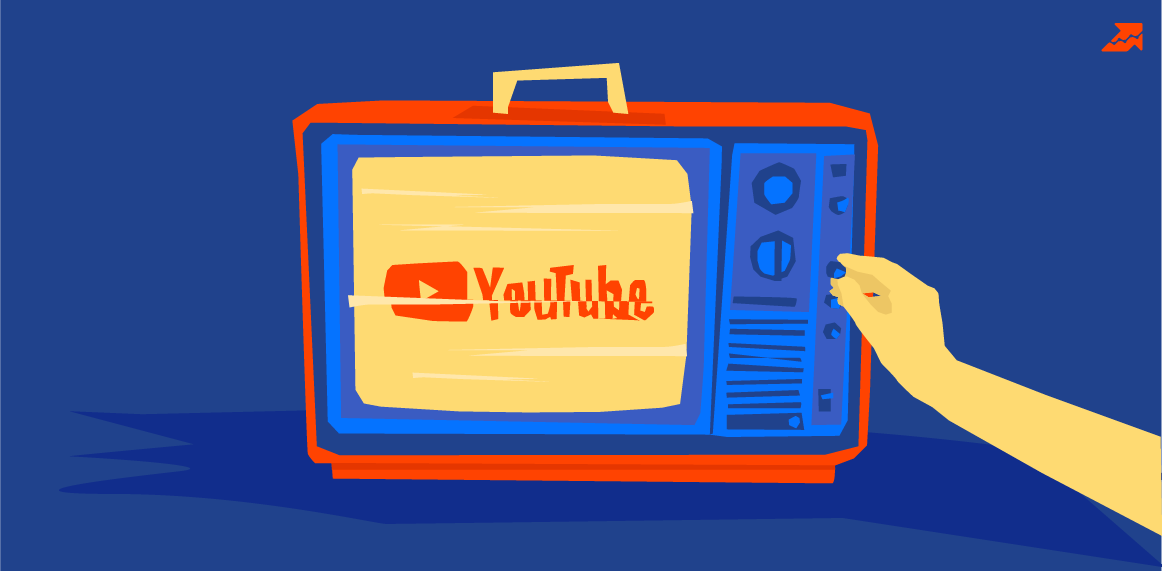 Similarly to Google, YouTube can also be quite vague when it comes to addressing the public in terms of how it ranks content. However, YouTube has publicly released a document which highlights how it ranks videos on the platform.

This article aims to analyse these factors and help to ease the confusion of many SEOs that are wondering how exactly to rank higher on YouTube.

Relevancy is the first
website ranking
factor mentioned by YouTube, and it allows YouTube to determine if a video is best suited for a user's query.
Within relevancy, there is a video title, tags, description, and video content. The first few are well known to SEOs; however, many people forget about the video content itself.
YouTube's bots can know exactly what is being said in a video, which is why it's very important to verbally speak the keywords that you want to target within the video.
The limitations of just relevancy are that hundreds of videos are all relevant for a particular keyword, which calls for other ranking factors that can determine the differences between multiple, very relevant videos.
Engagement is one of the most important aspects of becoming a great content creator on YouTube. YouTubers rely on engagement from their subscribers to create conversations and increase retention.

YouTube has mentioned that they look into videos' watch time to determine if the video is relevant for other users' queries.

Apart from watch time, other essential engagement signals are comments, likes, and clicks for end-screens/cards. It's essential to have a strong like/comment to views ratio in terms of the likes and comments.

As a content creator, it's your job to entice this engagement through audio or visual cues within your video. Remember that these cues should be towards the beginning of your video, as users tend to drop off towards the end of the video - meaning that your call-to-actions may be missed.

Our specialists will contact you and discuss options for further work. These may include a personal demonstration, a trial period, comprehensive training articles, webinar recordings, and custom advice from a Serpstat specialist. It is our goal to make you feel comfortable while using Serpstat.
This ranking factor, in particular, is vague in terms of what YouTube has stated.
YouTube has said that they have signals that can determine the EAT of any particular YouTube channel, which is essentially the perceived expertise, authoritativeness, and trustworthiness of its chosen video topics.

This leaves many SEOs wondering if there are external ways to determine quality, such as backlinks and/or social shares.

However, there are ways for YouTube to see a video's perceived quality. For instance, if a user subscribes to a channel after watching their video, that shows a quality level.

It's important to check your YouTube Analytics to see if certain videos attract lots of subscribers, as this can give you an idea in terms of the content that your audience prefers.

Apart from relevancy, engagement, and quality, YouTube takes a close look at the user's search and watch history to determine content that they may want to watch in the future without the need to search.

The browse feature on the homepage will often contain videos of creators that you haven't subscribed to. Still, they are shown because subscribers of your favorite creators are also watching their videos.

These videos are shown because of the engagement that they receive, which is why it's crucial that your videos must be of the highest quality possible for your audience to engage, interact, and continue to watch your videos.

By doing this, YouTube will pull in audiences from other channels and essentially helps you grow faster without having to advertise.

Here is the presentation that will help you learn more about YouTube SEO.
Click on the arrows to see the presentation.
YouTube is all about bringing audiences back to the platform, which is why it continues to promote quality videos to users.

You should now be more familiar with how YouTube determines which videos to rank higher, and hopefully, you can effectively create solid video content and rank it within the platform.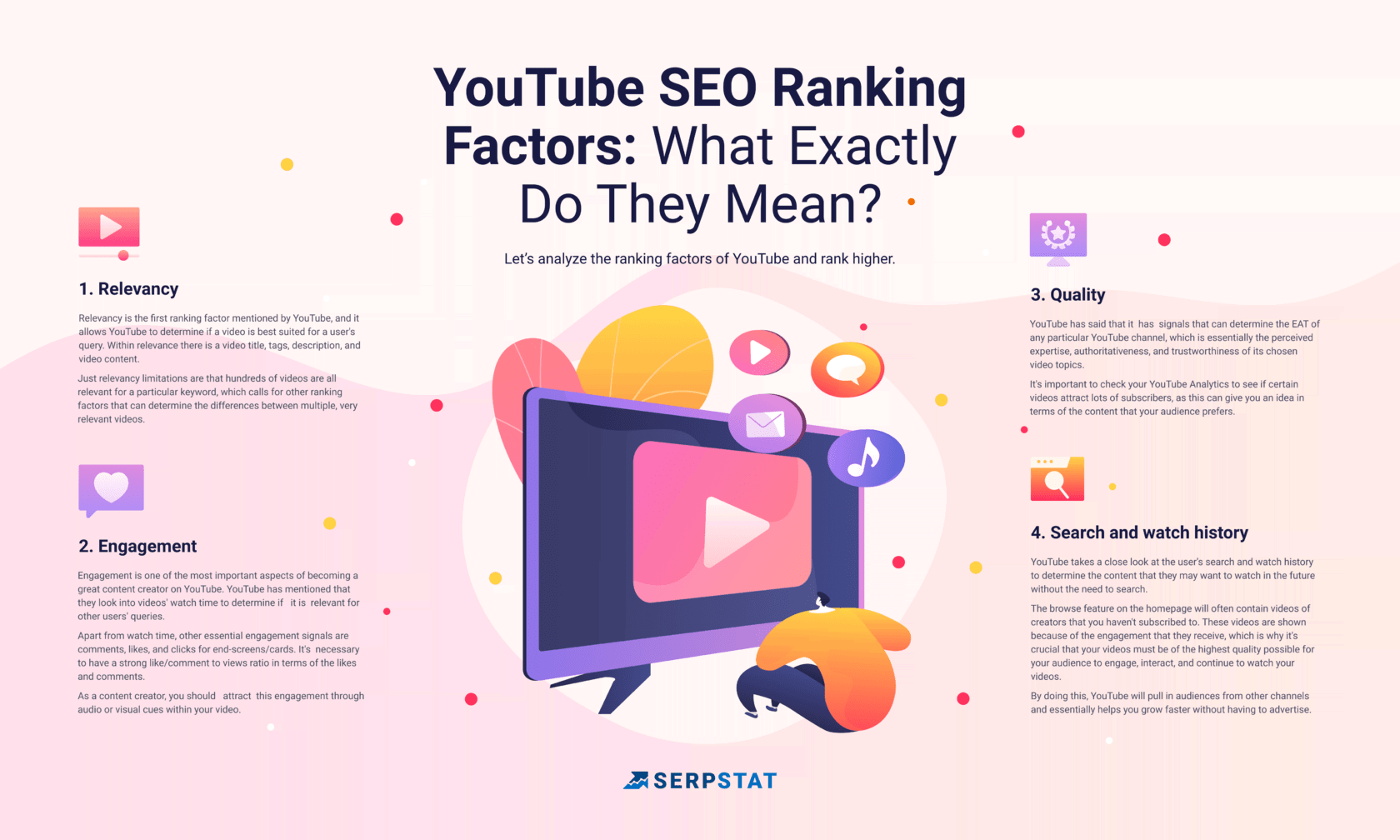 Speed up your search marketing growth with Serpstat!
Keyword and backlink opportunities, competitors' online strategy, daily rankings and SEO-related issues.
A pack of tools for reducing your time on SEO tasks.
Found an error? Select it and press Ctrl + Enter to tell us
Cases, life hacks, researches, and useful articles
Don't you have time to follow the news? No worries! Our editor will choose articles that will definitely help you with your work. Join our cozy community :)
By clicking the button, you agree to our privacy policy.