// В этом файле есть те нужные стили которые в других файлах нет.?>
SEO

–

9 min read

–

September 28, 2017
How to Make Your Videos Rank Better on YouTube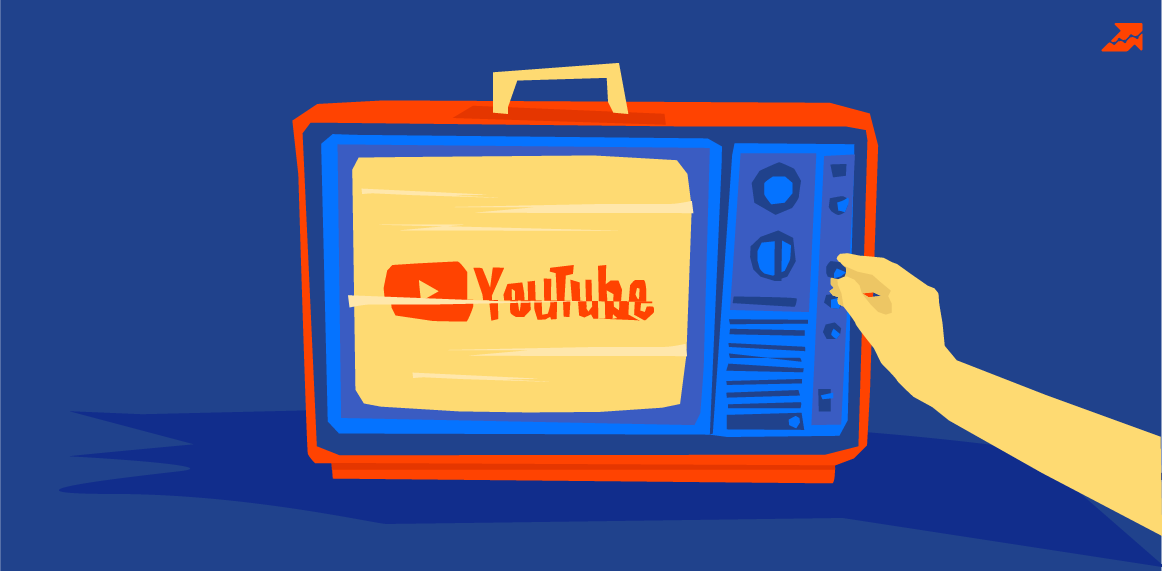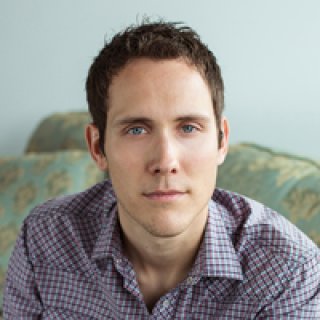 Grant Richards
YouTube is the world's second biggest search engine and it's estimated that the video channel surpasses the benchmark of approximately 30 million visitors per day.
With
68% of YouTube users
watching YouTube to help make purchase decisions, directing successful SEO campaigns to promote content on this video hosting platform is not only a healthy option to guaranteeing a successful endeavor — it's becoming an absolute necessity.
In this article, I'll show you 5 simple steps to make your videos rank better.

#1:

Find the right keywords
Deciphering YouTube SEO keywords is the first and perhaps most important step in gaining traction with any video that you choose to promote. Think of a keyword as a compass directing you where to go on your journey through the internet. By understanding the keywords your audience will use to find your content, you'll be way ahead of your competitors because you'll know what your customers truly want. Keywords can reveal a lot about the audience you're trying to attract: it's quickly turning into market research at its finest.
By placing SEO strategically around the right keywords, not only will help you increase your chances of ranking at the top of YouTube, but it also increases your chances of ranking that video in Google search, which in turn can land you more traffic, leads and sales in the process. Identifying niche topics in your industry is the first step.
Gathering ideas for what content to produce can be time-consuming and a guessing game. Keeping my target audience in mind, I like to use the
Search Questions
option within Serpstat or use YouTube search by typing in some niche keywords to see common searches.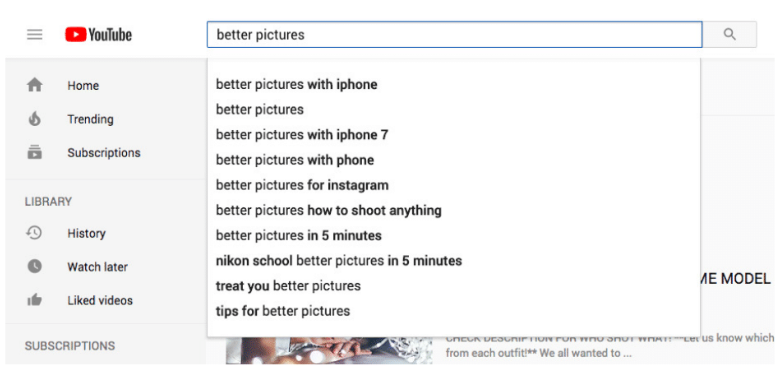 Use YouTube search feature to find common searches related to the keywords you provide.

Once you gather ideas for content, finding out how many monthly searches are made for each keyword and its difficulty can help you decide where to start.

Within Serpstat you are able to see the difficulty of the keyword, search volume, and a few other helpful metrics.

#2:

Create a high-quality video content
The video should be made to be viewed, not skipped over. Keeping length in mind is a practical method to ensuring viewers actually sit through the video and absorb the message you're trying to send. YouTube is a search engine for videos and there are millions available to watch; thus ask yourself,
"What makes my video so special?"
One way to gauge if a video is the perfect length is to watch others relatable in content. Even asking yourself questions like,
"Does the video get right to the point or is there a lot of back and forth, confusing the messaging?"
,
" Does the first 10 seconds draw the audience in?"
YouTube has metrics to determine the quality of your video. This in turn helps YouTube determine the quality of your content.
The better your content and engagement, the better your video will rank.
Putting in the work now is beneficial to a higher SEO ranking later.
Metrics include:
Thumbs Up/Thumbs Down option.

You want high engagement so keep an eye on your analyitics to help you determine the quality of your content and SEO.

#3:

Input video SEO for maximum output
Here are the two sections of a YouTube account that I focus on. The first is the channel itself and the second area is within each video upload section.
Both YouTube and Google want to know everything possible about your videos and we are gathering a targeted audience, so when you create or are optimizing your YouTube channel make sure to provide social media links to drive your new audience to more content they will love.
Include your website links, write relevant information in the channel description with keywords included, input channel keywords,
verify your account
, and create quality graphics tailored to your audience for your cover and profile image.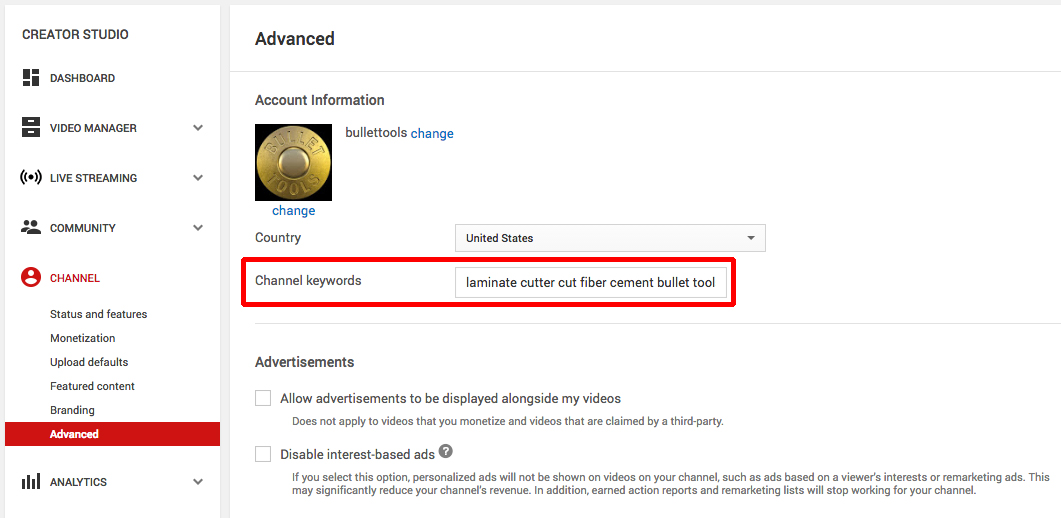 Where to input keywords that cover your channel topic.

TIP:
When creating cover photos I like to use
Canva
because getting the correct measurements for the cover photo, gathering photos, and then layout my text in a beautiful manner can be time- consuming without templates.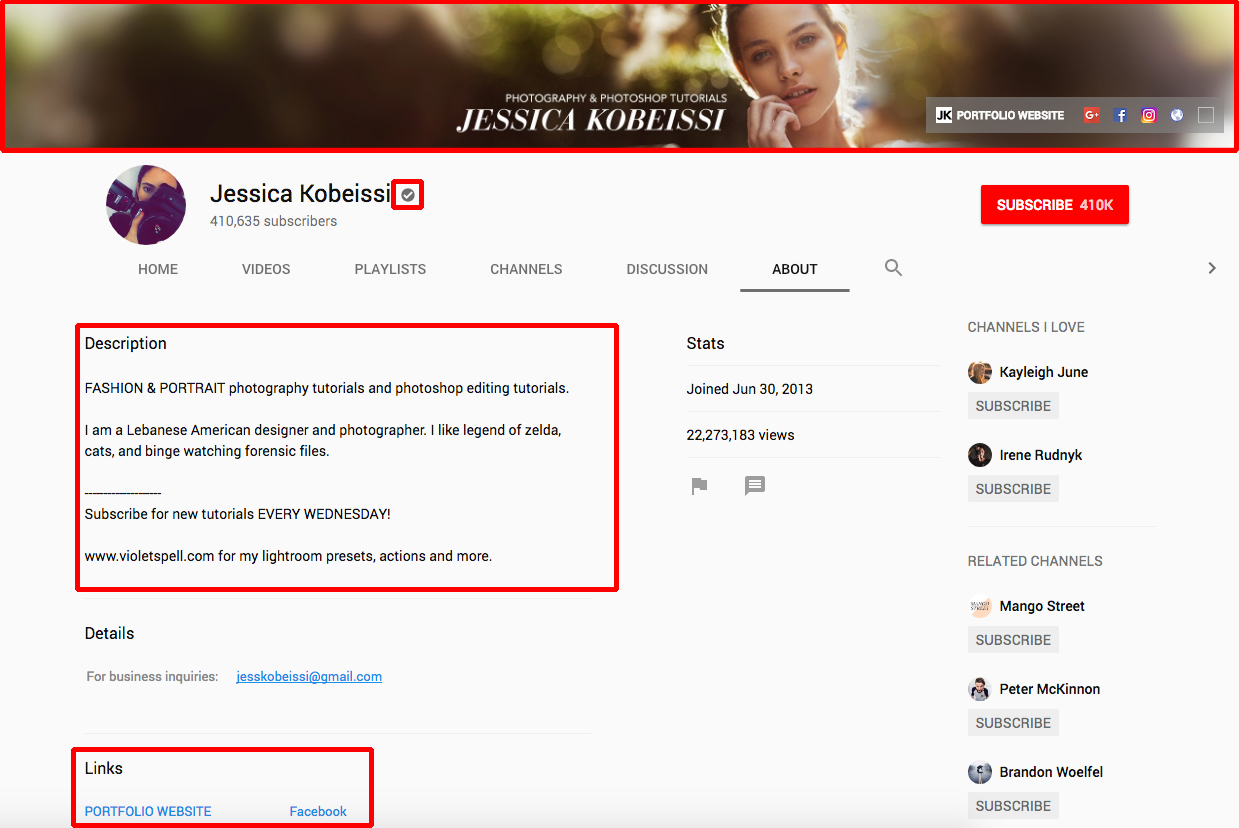 Good cover photo, verified account, keywords in description, and links to her external sites, all giving YouTube a better idea who you are and who your target audience is.
The importance of inputting accurate and complete metadata cannot be stressed enough. Providing metadata on each video helps explain what your video is about which in turn helps your video become more noticed and helps get more engagements.
Title
— Keep your top keyword towards the beginning if possible.
Description
— Provide 200+ characters, keyword in the first 25, keyword 3-4 times, include a link, use timestamps to provide the right section your viewer may just want to watch or re-watch. Remember they can just find a different video if they can't find what they are looking for.
Tags
— Including proper tags can help with getting you in the related video column on competitor videos. Free tools like
TubeBuddy
can save you time and get you started off in the right direction.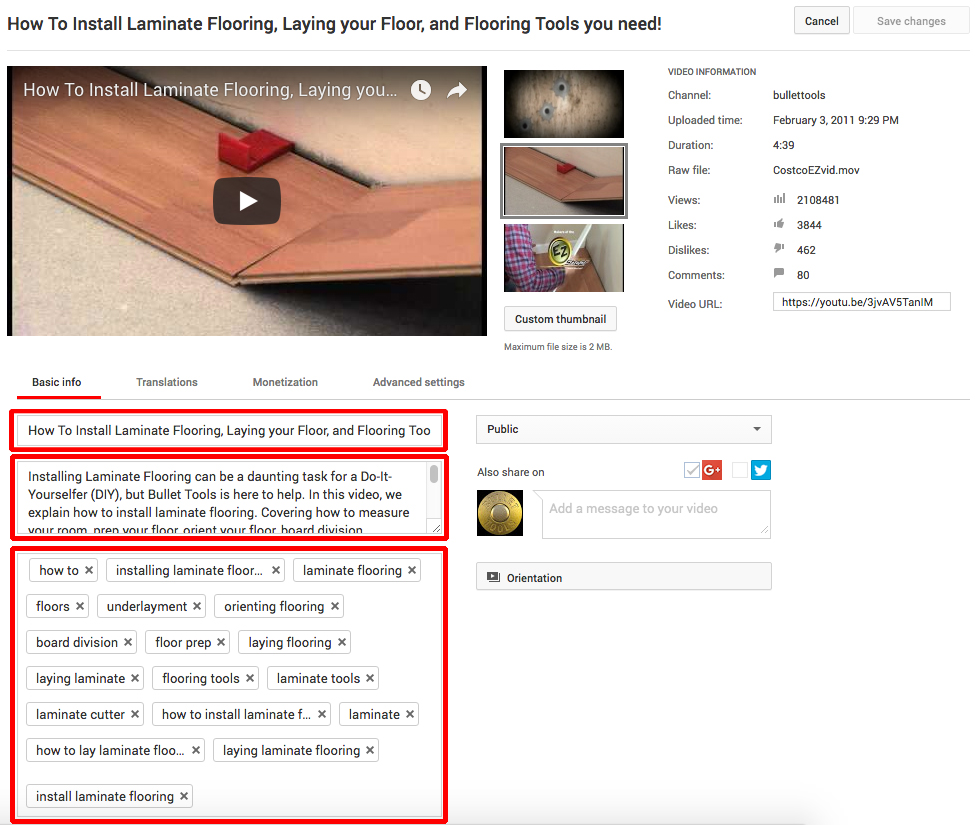 Transcript — YouTube will transcibe your video as best as it can for closed caption so make sure it is correct because in your video you mentioned keywords that you want to ensure are spelled correctly or not overlooked in the transcript. You may have created the transcript before recording the video, so it might be easier to just upload it while you are in the video settings on YouTube.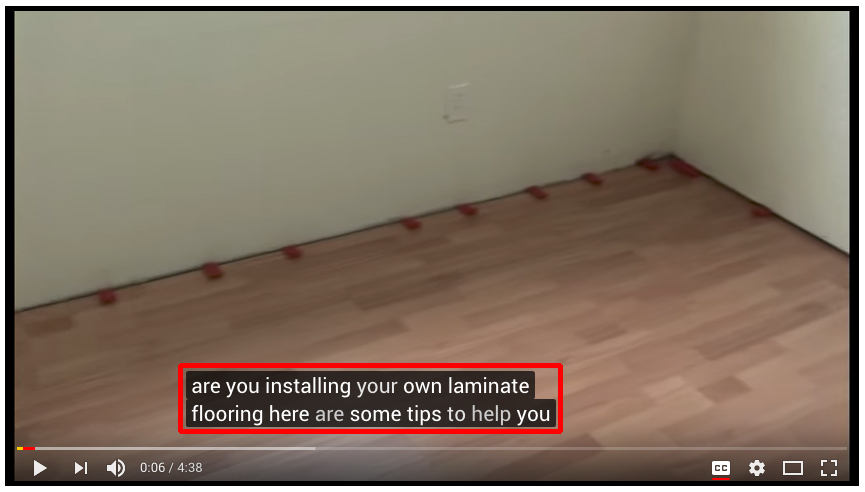 Transcript shows to the user when closed captions is used.
Category — Make sure the video is listed in the most appropriate category. Location — If you want to target local keywords (e.g. Coeur d'Alene Wedding Photographer) you can specify this location in the video manager under Advanced Settings.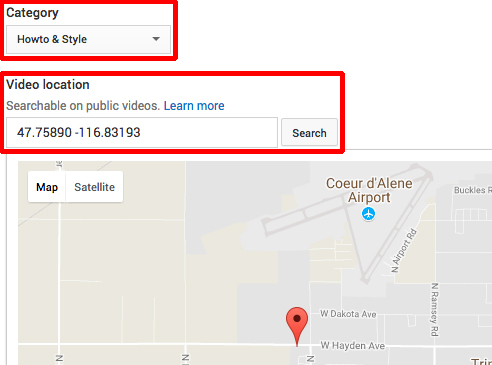 Just like when you are blogging, you want to make sure you are posting on a regular basis. YouTube will reward you with more traffic if you are consistent in posting quality content. Creating a
content calendar
is a great way to keep you on track and to be strategic in your posting.
Stay in front of your customer before they lose interest or forget about you.
Rule of thumb is that for however long it took you to make the YouTube video (working on content, recording and uploading), you should spend at least double the amount of time in marketing it.
Digital marketing is a necessity in today's fast-paced SEO-driven corporate world. You're not going to take out an ad in the local paper with a message to tell readers to go online and find your video. You need to share it where it will be most received online. From there, you need to invite others to share it as well. Specifically mentioning that you wish for viewers to click "share" is one way to help the video reach viral status. If you want to get creative you can also use a service called
clicktotweet.com
. Another way to help market your video is simple respond to the comments section of your video. You engaging with your audience will help stimulate even more engagement.
Sharing your YouTube video on blogs, relatable websites, social media, and through forums in the same field as your video are an investment in the uptick of your video's SEO ranking.
You might be in an industry that will not require everything mentioned in order to rank your videos in first position, but keep in mind your video will eventually loose momentum so don't just post. Create and cultivate engagement by posting consistent quality content.

Feel free to ask your questions in comments if you have any ;)
Learn how to get the most out of Serpstat
Want to get a personal demo, trial period or bunch of successful use cases?
Send a request and our expert will contact you ;)
Found an error? Select it and press Ctrl + Enter to tell us
Cases, lifehacks, researches and useful articles
Don't you have time to follow the news? No worries!
Our editor Stacy will choose articles that will definitely help you with your work. Join our cozy community :)
By clicking the button, you agree to our privacy policy.