SMA Marketing: How Serpstat Helped Us Sharpen Our Local SEO Strategy [Use Case]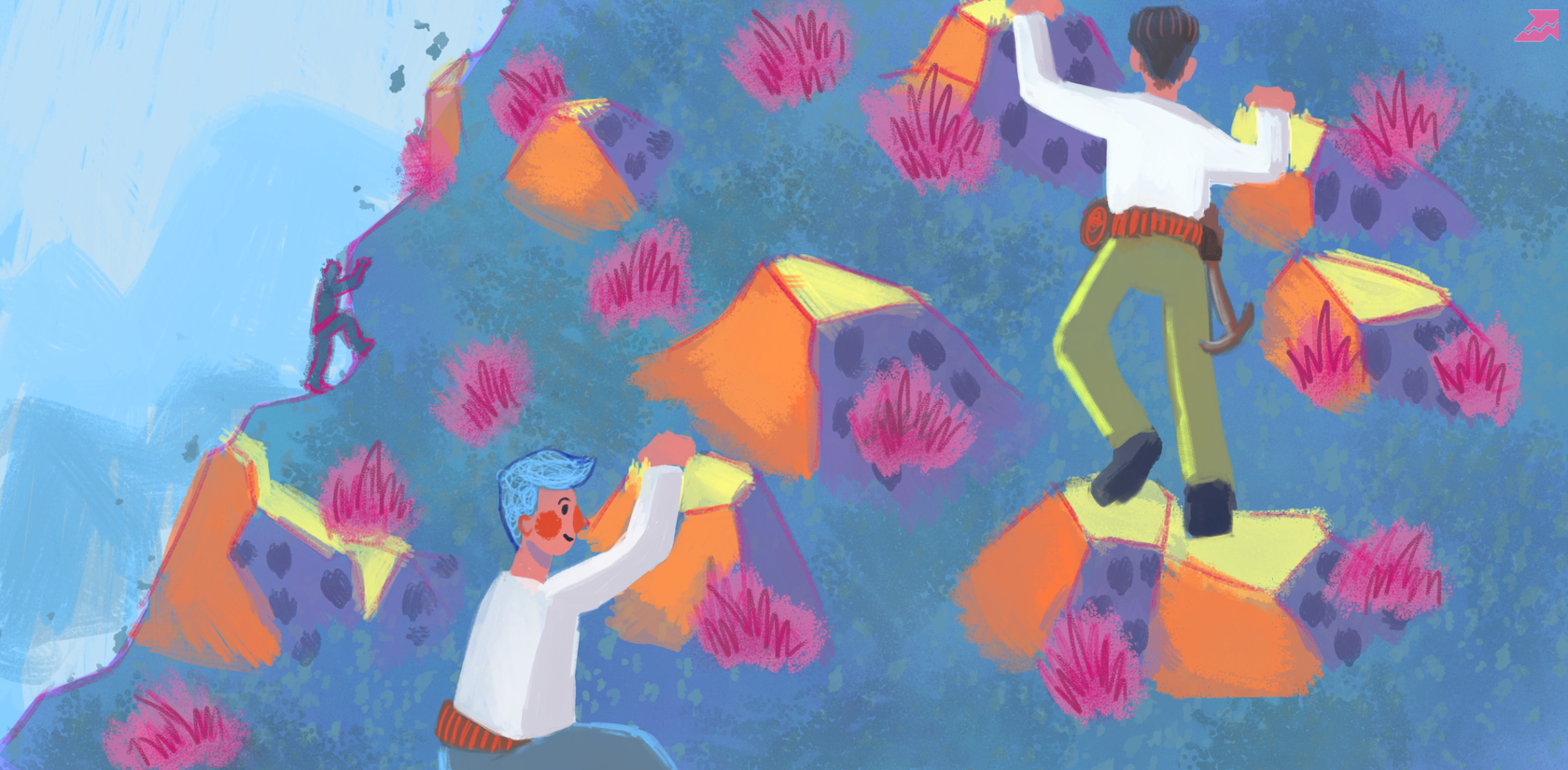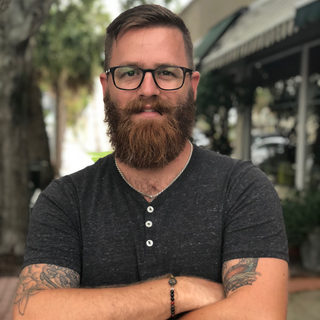 Ryan Shelley
Developing an individualized Local SEO strategy requires a thorough analysis of a client's analytics and a
detailed content plan
, but it also goes beyond focusing on one domain. You'll also need to evaluate competitor domains to understand better how to improve your SEO efforts. Businesses that are looking to win their local market need to compare where they rank in search results against their closest competitors.
A
BrightLocal.com
study showed that 58% of consumers had used voice search in 2018, and 46% of voice search users look for a local business daily. Traditional desktop search is still strong, but it's important to remember that voice search reduces consumer's choices from 10 listings on page one to 1 or 2 listings. A
Local SEO strategy
must adapt to the search choices their target persona prefers. If your ideal buyer is more likely to search on mobile, a sharp local SEO strategy is vital for the long-term growth.
It's also important to consider that
according to Google,
70% of mobile searches result in a consumer calling a business directly from search results, making Local SEO strategy even more important. Additionally,
Word Stream
points out 72% of consumers who perform a local search visit a store within 5 miles of their current location.
By analyzing keyword ranking, companies will gain a greater understanding of the terms their ideal buyer is searching for, and who ranks in the first few spots. Armed with this knowledge, we can confidently develop a content strategy with targeted keywords specific to a client's products and services.
Using Serpstat features, our account managers have decreased our research time, developed targeted content calendars, and more effectively leveraged PPC to develop sharp Local SEO strategies.
Shelley Media Arts
is a creative digital marketing agency based in Central Florida. We work with small & mid-size engineering and technology firms, healthcare companies, and local businesses by helping them amplify their message and connect with their ideal customers through Inbound Marketing, SEO, Personalization, Big Data Consulting and Superior Website Design.
Under the
SEO Research
tab in Serpstat, there are several helpful sections which provide a clearer understanding of where your client's website ranks in search. Short and long tail keyword rankings are important when creating a strategic content calendar for an inbound marketing strategy.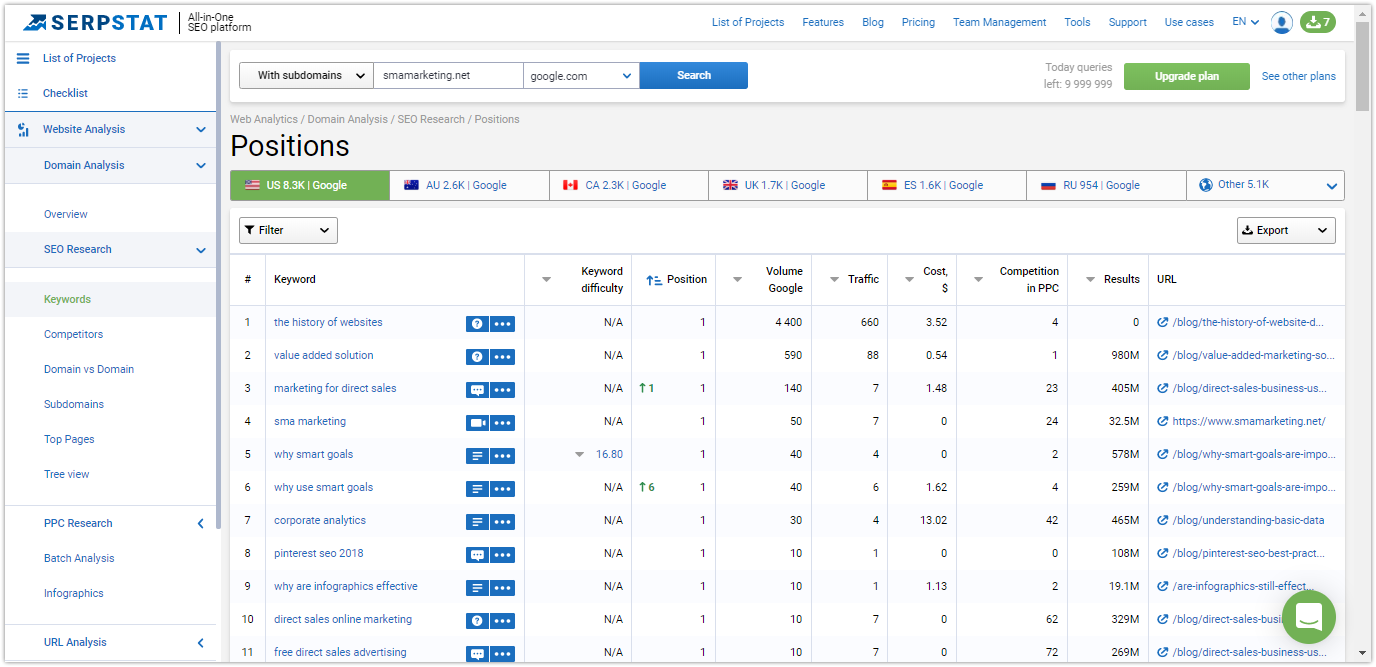 Positions and Competitors

The Positions and Competitor sections provide an overview of where a domain ranks for all organic keywords. Columns highlight the keyword, the position for the keyword phrase, and the URL that pulls in search. This is a great place to start to get an overview snapshot of the keywords that are ranking and which website pages are attracting traffic.

Serpstat allows you to go one step further under the Competitors section and you can also gather the same snapshot of keyword rankings. When it comes to Local SEO, this is an excellent opportunity to learn more about the terms your ideal buyer is searching and which websites are ranking for those terms. Sharpening a Local SEO strategy includes noting keywords you haven't used and creating content around them.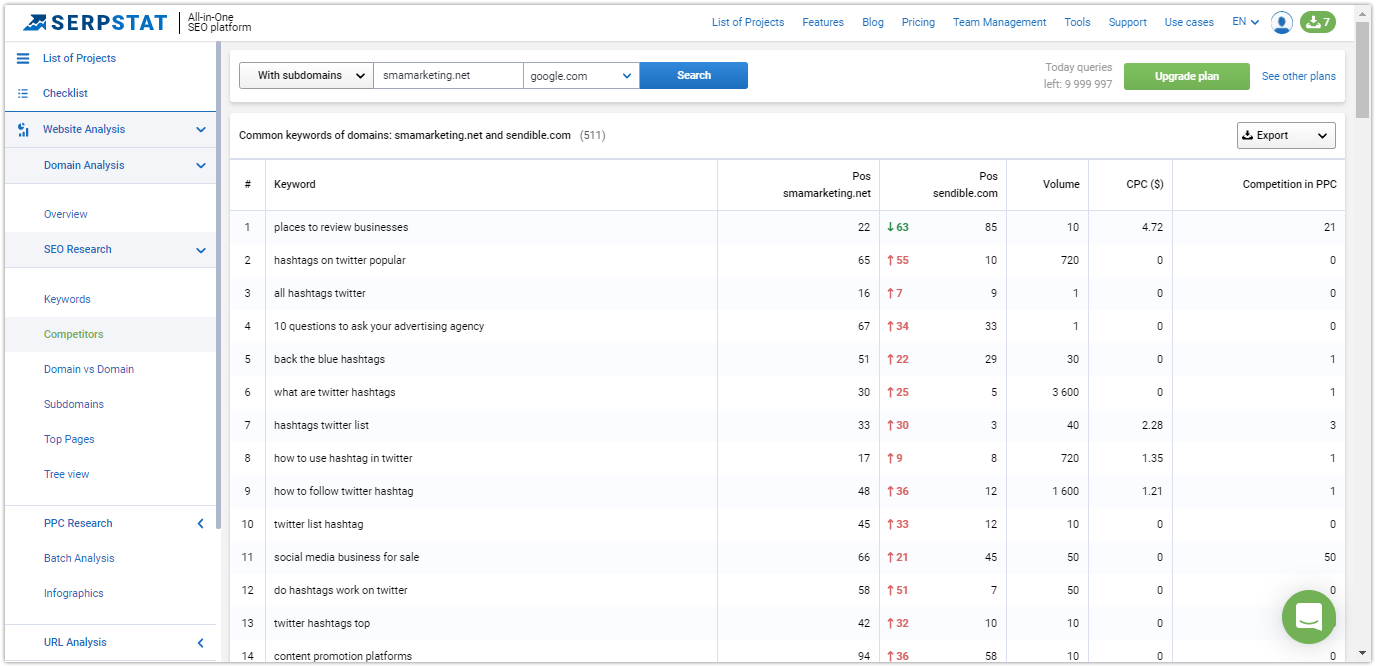 Taking the research one step further to get an even clearer picture of how our client's website ranks vs. their local competitors, the Domain vs. Domain feature is my favorite section. This feature highlights keywords unique to each domain as well as unique terms to each domain.

Comparing competitors' keywords with our client's we can quickly identify gaps in content creation specific to local customers. We can also compare competitors against one another. This is accomplished by listing two or three domains and noting the unique terms for each company. For further analysis, you can export reports into Excel or Google Docs.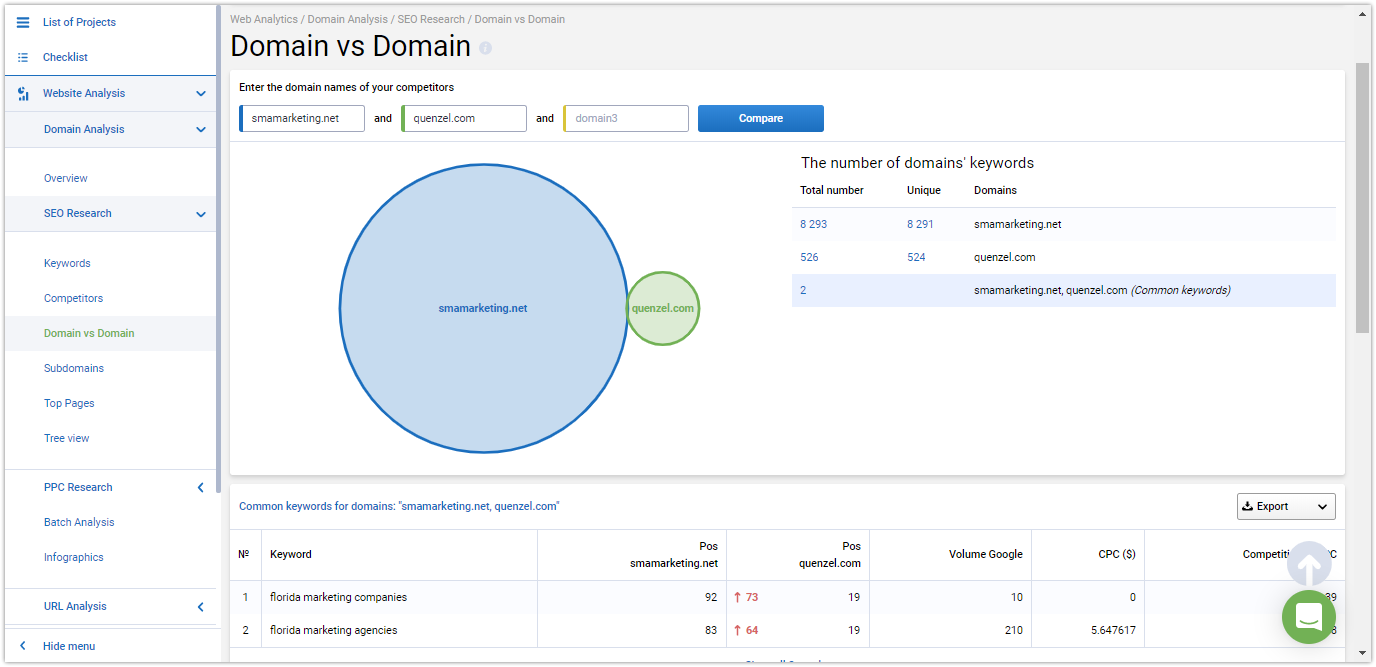 The
SEO rank tracker
section is also helpful for sharpening a Local SEO strategy. This section allows you to specify the region where traffic is coming from to help provide a clear picture of the local market. For example, we can select Google, Desktop, City, State, Country and then compare search positions for a client's URL as well as their competitors.
For local businesses, Rank Tracker provides the clearest picture of what is happening in the business's community. What better way to gauge how to reach new customers than to know exactly what people in your community are searching?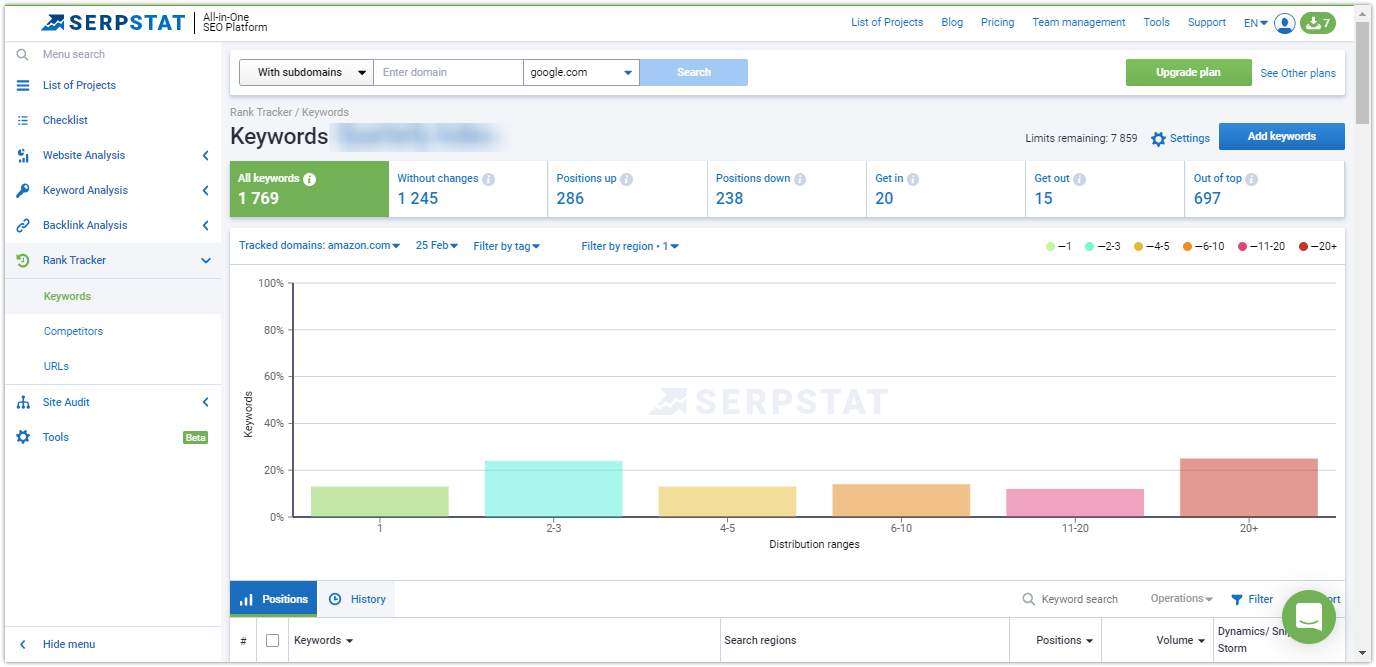 Neil Patel
says the number one mistake companies make with AdWords is not choosing the right keyword matches. Statistically, phrase match and exact match keywords have a higher CTR than broad keywords.
Considering "the average click-through rate in AdWords across all industries is 1.91% for search and 0.35% for display" as of Jan 30, 2018, the more targeted your keyword choice, the higher your chances of conversion with relevant searches becomes.
Serpstat provides detailed PPC information with each keyword search section featured above. Identifying targeted keywords is helpful, but Serpstat results break down the PPC Keyword research by position, volume, CPC, and competition.
By combining targeted keyword research with PPC keyword research we can make a much more educated decision on which keywords to include in an ad as well as which negative keywords to use.
How To Launch A Successful Advertising Campaign: 10 Lifehacks of API Console

How To Get Ahead Of The Largest Advertisers In The Market: PPC SERP Crawling

A Local SEO strategy should include content creation, website maintenance, link building, social media promotion and possibly AdWord creation. Each approach requires a measurable plan of action to know how to improve results. By including keyword research in every area of implementation, you increase the opportunities to be found in search.

Leveraging targeted keywords narrows the subjects you create content around, informs what to post on social media and highlights the words to add in meta descriptions and ads. Additionally, using the right keywords in link building can better frame the context of your content and help Google understand when to query your websites in search. Utilizing Serpstat we've increased our keyword awareness and developed analytics-based content strategies for our Local SEO clients.

We've created the Serpstat Website SEO Checker which allows you to find out the key metrics of any site in just a few clicks.
To examine a domain, you don't need to open Serpstat in a new tab - all necessary data is available with one click directly on the site!
Click on the icon and you'll get multiple SEO metrics about a domain or page: visibility, traffic, keywords, top competitors in the region, etc.
Read the post to learn about the benefits of the updated Serpstat checker.

Did you like the case? Express your opinion in the comments below! Fill out the form below and we'll tell you about the latest updates and help you choose the plan for your needs :)
Learn how to get the most out of Serpstat
Want to get a personal demo, trial period or bunch of successful use cases?
Send a request and our expert will contact you ;)
Found an error? Select it and press Ctrl + Enter to tell us
Cases, lifehacks, researches and useful articles
Don't you have time to follow the news? No worries!
Our editor Stacy will choose articles that will definitely help you with your work. Join our cozy community :)
By clicking the button, you agree to our privacy policy.