The history and impact of recent (2021-2022) Google Algorithm updates
Google Algorithm Updates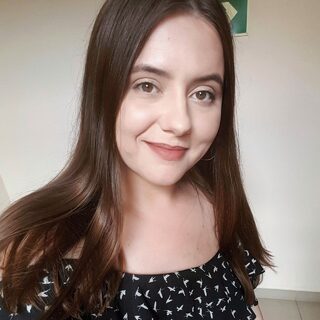 Content Manager at Serpstat
Google constantly strives to improve its ranking algorithms and provide users with better, more relevant search results.

The Google Search Algorithm is a complex, wide-reaching technology powered by artificial intelligence and a multitude of ranking factors.

The website ranking system keeps evolving as the changes are made daily. Most pass relatively unnoticed, while others may cause an "earthquake" in SERPs and leave website owners, SEOs, and everyone involved scratching their heads.

Let's go over the Google's history of recent (publicly announced) algorithm updates and see how they impacted the industry:
Google Algorithm Updates in 2022
Google Algorithm Updates in 2021
What is the latest Google algorithm update?
The latest confirmed algorithm update is the May 2022 Core update. It was officially announced on May 25 2022 and finished rolling out on June 9th.
Did Google update its algorithm?
Yes, the last broad Core Algorithm Update was released on September 12 2022 and continued rolling out within the next 2 weeks.
What is a Google Core Algorithm Update?
Google Core Update is a broad, wide-reaching change in Google's overall approach to search result rankings. As Google constantly strives to improve users' searching experience by providing them with the most relevant results, it develops new ways to detect the most high-quality and trustworthy websites.
How often does Google update its search algorithm?
Google updates its algorithms thousands of times a year. According to Google itself, 4,887 improvements were made to the Search Algorithm in 2020, and if we compare the statistics from previous years, the numbers are only growing. Some algorithm updates bring about major changes in search rankings, while others tend to go unnoticed.
How to prepare for a Google Algorithm Update?
The answer is simple: to strictly follow Google's Webmaster Guidelines, as the company links to them during each Core Update for a reason. The most fundamental rules for surviving the Google Core Update have remained the same over the years:
1. Create high-quality, relevant, and original content.
2. Avoid keyword stuffing, don't participate in link schemes and any other ways to manipulate your search result rankings;
3. Improve Page Load Speed;
4. Make sure your website is secure, use HTTPS, and conduct regular checks for viruses and malware.
5. User-friendly and search engine-friendly website structure.
6. Regularly monitor and fix technical issues on your website.
Speed up your search marketing growth with Serpstat!
Keyword and backlink opportunities, competitors' online strategy, daily rankings and SEO-related issues.
A pack of tools for reducing your time on SEO tasks.
The opinion of the guest post authors may not coincide with the opinion of the Serpstat editorial staff and specialists.
Found an error? Select it and press Ctrl + Enter to tell us
Cases, life hacks, researches, and useful articles
Don't you have time to follow the news? No worries! Our editor will choose articles that will definitely help you with your work. Join our cozy community :)
By clicking the button, you agree to our privacy policy.