SEO

–

9 min read

–

October 1, 2022
Interview With Shane Barker: Local SEO Tips To Make Your Site Rank Higher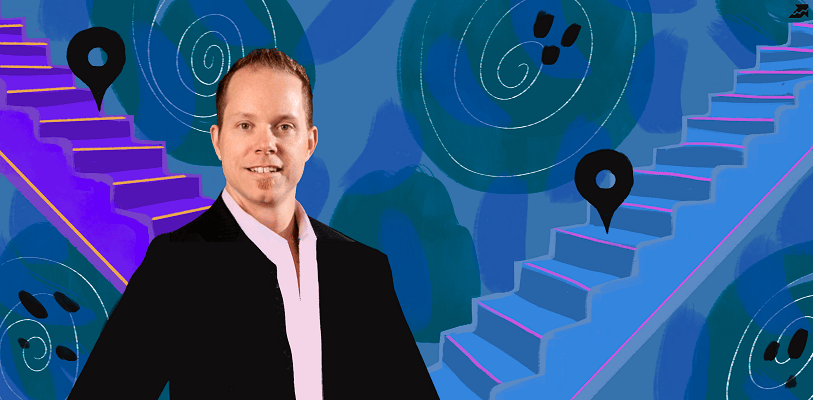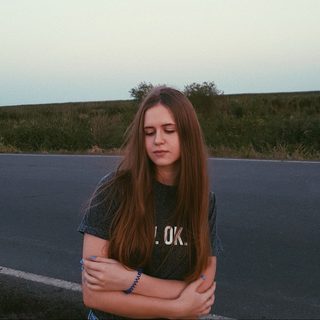 Stacy Mine
Editor at Serpstat
We had an interview with
Shane Barker — an accomplished Digital Marketing Consultant who's obtained a #1 national ranking with PROskore as a social media consultant, and our main topic was local rankings. We've chosen this particular topic specifically to uncover the importance of local SEO and optimizing for it.
Scroll down to see tips for local SEO strategies that we've learned from Shane.
Serpstat's Local SEO tool allows you to manage business listings in various local directories from a single interface and sync information in just a click.
Don't waste time editing your business profile in all directories separately – just put the information in Local SEO and it will be updated in all directories automatically. Moreover, the tool allows replying to reviews, and post news on social media.

My clients have a business within one city and they're doing ok, but they're moving a bit further like 200 miles away to another one and they're afraid that would destroy their rankings as their site is full of mentioning of this old location. What should they do? And one more thing (I'm not sure it relates to local SEO but I'll ask anyway): part of their traffic comes from pages that are not exactly relevant to their business, should they delete them for the sake of optimization? What do you think?
To answer the first part of your question, I would say that they need to
redo their entire local SEO and optimize for that new location
. That means that they first need to update their Google My Business listing and all of their local directory listings with the new address. The next thing to look at is if all landing pages are optimized for local SEO. They need to update the new address and contact details across their website.
As for your second question, I would recommend deleting all non-relevant listings. These might be driving some traffic to your website but those users will not be interested in your website and will leave quickly. This will result in a high bounce rate, low dwell time, and other unwanted SEO metrics. Overall, directing traffic from non-relevant sources will do more harm than good for your website and hence all such listings should be deleted
What are the best strategies for SEO for directories sites that are targeting local companies? Where do you see directory sites fail with the local SEO and can do better because it is a forgotten strategy/strategies?

The first and most important thing that all directories should do is be very strict about the kind of listings they have. They should only list businesses in their respective niches because listing irrelevant businesses will do no good for anyone. It will not send relevant traffic to the business websites, it can annoy users, and it will reduce the credibility of your directory.

Another important SEO tactic for directories is to optimize their SEO titles and meta descriptions for local search keywords. For example, using a simple format like "(business type) near me" can go a long way in helping your directory pages ranking higher for local search queries.

You can also start a blog to get higher search rankings. This is a strategy for all websites, whether it is a directory or any other type of website.

My business is relatively small and although my competitors seem to be relying on PBNs more, I'd like to try to do it the right way. Can you tell me what must be my starting point? How should I measure if my site is locally optimized well? Which are the main metrics I should track most?

Well, the starting point should be adding your business listings to local directories and creating a Google My Business listing. That will definitely help you get some local traffic.
Next, you need to do keyword research to identify relevant local keywords for your business. Use these keywords to optimize your website content and your business listings. And, if you have multiple outlets or business locations, create separate landing pages for each. Those pages will rank better for local search than any other landing pages on your website.
As for how you'll know if your local SEO strategies are working, here are some key metrics that you can track:
location traffic (targeted city) and its growth on a monthly basis;
local keyword rankings for the targeted landing pages;
number of leads (monthly growth);
traffic acquisition source (organic, referral, social);
if your Google Business Page is well optimized or not (its monthly growth).
Do you recommend embedding a Google map in the website footer to boost local rankings? Or does this screw up the website speed?

Doing anything to your site that will lower your page load speed is a bad idea. I would add Google Maps to your footer and then test the page speed. If it is too low then remove it.

What's the single most important off-page thing that needs to be done to improve local SEO?

Business listings on Google My Business and local directories are the single-most important off-page SEO factors for local SEO.

What's the one bad habit local business owners have that's hurting their rankings?

Not having a mobile-responsive website is the biggest mistake that local businesses can make. A lot of local searches happen on the go using mobile devices. So, if your website is not mobile-friendly then you risk losing a lot of high-intent prospects.

What's the one thing that business owners do well (with respect to local SEO) that they need to keep doing?
Using local search keywords, especially long-tail ones is one thing that local business owners should continue doing.

How would you recommend a local business owner split time and money when it comes to getting traffic to his site? For instance, how much should they rely on PPC ads, local mailers, etc?
Budget-allocation really varies on a case-by-case basis and there is no magic formula for that. However, assuming that local businesses probably don't have a lot of money to burn, I would suggest that they focus more on SEO and steer clear of PPC ads unless absolutely necessary.

What one service should a local business owner hire to get them more foot traffic and why?
In-store promotional tactics like providing limited-time discounts or holiday-specific sales are the best if you want to see an immediate increase in foot traffic. However, in the long term, you need to build a loyal customer base that regularly visits your store. For that, you can start a
customer loyalty and referral program.
How does the local business owner know that all the time and money spent on SEO is impacting his bottom line?
Unlike other marketing tactics, like content marketing and influencer marketing, tracking the impact of SEO initiatives is much easier. For one, you can easily use any SEO analytics tool to see exactly how much traffic is being driven, from what source, and how it has increased over time.

However, measuring the impact of SEO on the bottom line is not as straightforward. I think the best way is to track your SEO metrics over a long period of time and then compare them with your profit growth. If you see a clear correlation between the two, you'll know that your SEO tactics directly affect your bottom line.

We hope that this chat was useful for you! If you have more questions, you can contact Shane and follow him in
Twitter
,
LinkedIn
and
Facebook
:)
To keep track of all the news from the Serpstat blog, subscribe to our newsletter. And also join our
group on Facebook
and follow
our Twitter
!
Found an error? Select it and press Ctrl + Enter to tell us
Cases, life hacks, researches, and useful articles
Don't you have time to follow the news? No worries! Our editor will choose articles that will definitely help you with your work. Join our cozy community :)
By clicking the button, you agree to our privacy policy.