How To Collect A Semantic Core To Cover The Subject
When you are collecting a semantic core for your website, it is important to find as many key phrases as possible. They should satisfy the client's search request at any stage of his choice and describe all the products offered on the website.
The semantic core is the brain of your website. All its directions should be related to each other, but at the same time, each is responsible for a specific action. This is a collection of words and phrases, fully covering the activities of the company in different directions.

The core consists of key phrases by which the user finds a specific page of the website depending on his request. Based on the semantics, the structure of the website is being compiled, the meta tags and the main page headers are written.

What should be the size of the semantic core
You will not get an exact answer to this question: how many phrases should be used in website promotion? In narrow niches and specific services, this number varies within a few hundred. In a large online store, there may be a couple of hundred thousand or a million. The aggregator websites use several million queries.

The size of the semantic core directly depends on the type of your website, its subject and is not determined by the number of existing pages. The structure of the website is determined after the collection of the semantic core is completed.

But how to understand how many requests do you need on your website if it was recently created? The collection of competitors' semantics will help you. Analyze the keywords of your competitors in the TOP of search engines. You should have no less than they do. But you do not need to copy exactly the semantics of your competitors.

Suppose, you have already collected a semantic core with all possible options. Next, you need to follow a clear algorithm:
Remove negative keywords. These are not relevant to your subject, not suitable for geolocation, delusional queries and all the rest that will not help the promotion.
We divide requests for information and commercial, high, medium and low frequency. This is necessary in order to correctly create a hierarchy of pages based on semantic core.

In the section titles, on the main page, in the categories we use more frequent queries, in the embedded pages - less frequent ones.

We group requests by existing sections and note which pages still need to be created additionally.
For
clustering
the semantic core,
analyzing the semantics
of competitors, you can use the functionality of Serpstat. When grouping, keep in mind that only one visitor problem is solved on one page. At the same time, several pages cannot compete on a single request.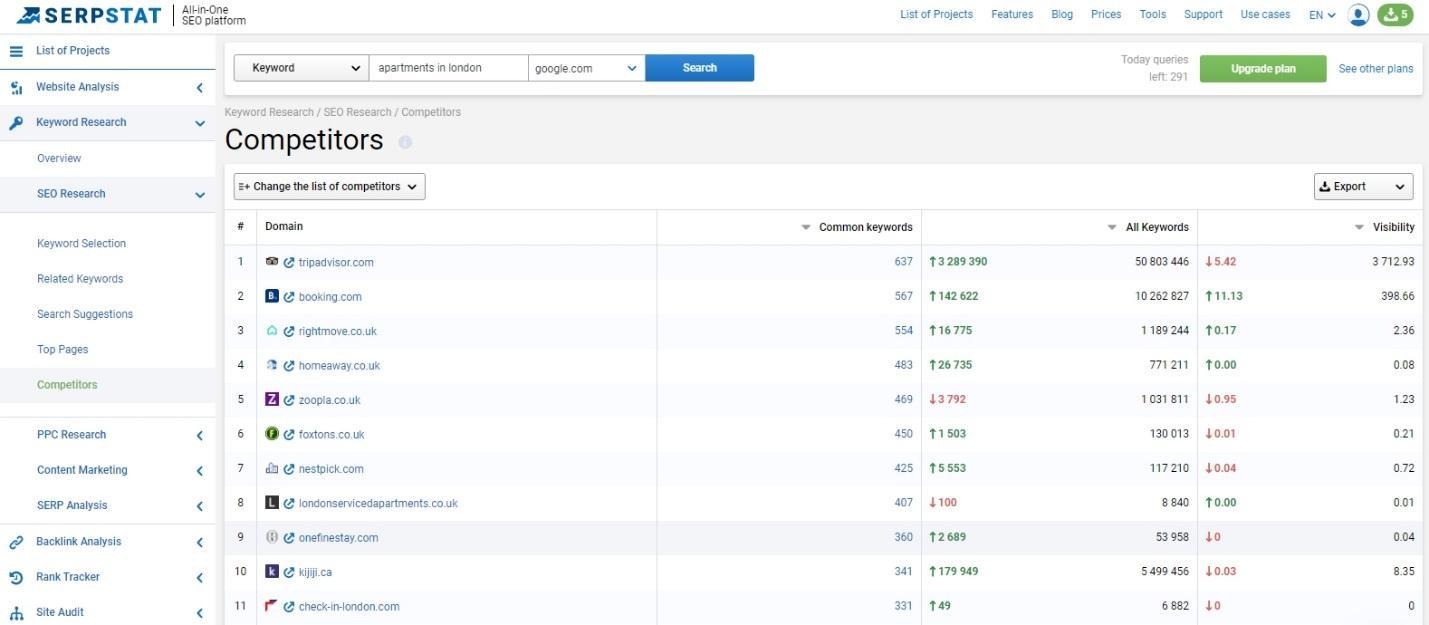 How to create a semantic core of the website and include everything
The potential visitor to your website is at some particular stage of the search. Someone is just looking for information about the product/service, and the other person is ready to purchase.
Imagine yourself in the buyer's place at different stages of readiness. What would you enter in the search box?
Serpstat
will help you to speed up and automate the process of collecting semantics.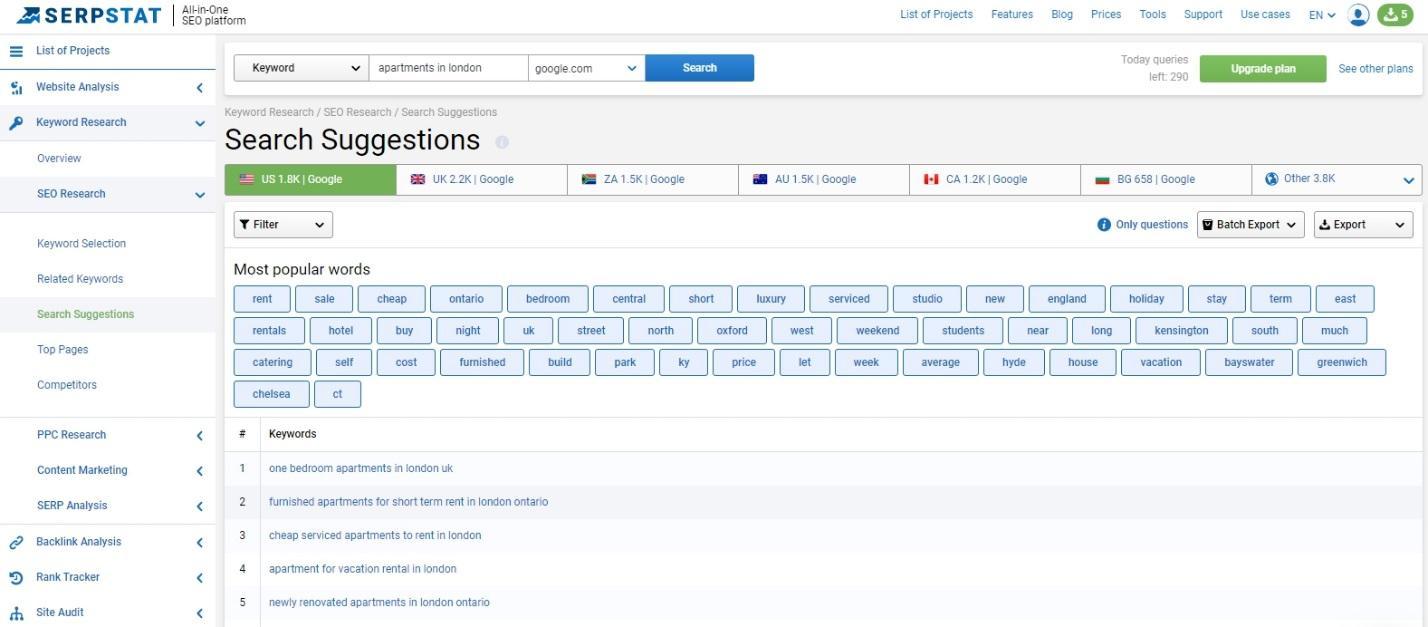 Detailed instructions for collecting semantics in Serpstat (with screenshots!) are available
here
.
For example, your website sells balloons. Related requests are ribbons, paper balls, decorations for the holiday. That is, a person can enter the query "buy balloons and decorations", after which he will go to your website. These requests are interconnected by the fact that they fall into one category - holiday decorations. Do not forget about the synonyms, Serpstat will help you. For example, balls can be balloons, ribbons - paper streamers, etc.
Not to forget anything, you should look at each category of products, check synonyms and related words, eliminate unnecessary things and leave everything that will be useful for your client and website promotion. Do not mislead people with key requests that are not related to your website.
Our specialists will contact you and discuss options for further work. These may include a personal demonstration, a trial period, comprehensive training articles, webinar recordings, and custom advice from a Serpstat specialist. It is our goal to make you feel comfortable while using Serpstat.
Mistakes in collecting semantic core
The connection of keys meaning different things on the same page.
Ignoring synonyms and related words.
The absence of geolocation pages if you sell in different cities.
The combination of information and commercial requests on the same page.
Ignoring word sequences in phrases. For example, "buy a car" and "a car buy" give different search results.
The absence of low-frequency queries. It is better to promote one hundred pages with words on requests for less than 10 impressions per month than to use only 10 pages with requests for more than 1000 impressions per month.
Complete exclusion of strange combinations of keywords. For example, if you sell clothes, the request "jacket with a tiger" can be very useful for your website.
Full semantics copy of your competitors. Together with the queries, you can copy their errors.
Adding new search phrases to existing pages.
To make up a semantic core, you need to use all available channels for selecting keywords. After collecting the semantics, you will need to remove negative keywords, misspelled words, add city names (if you need) and group them by relevant pages.

See how many phrases all competitors have. Analyze their structure, perform clustering by the principle "one request = one page". Pay attention to the sequence of words in phrases, do not confuse information requests with commercial ones.

Consider the fact that people are at different stages in the search process. Your task is to take into account all possible requests at each of these stages. Do not forget about low-frequency queries that will help you to get to the TOP quickly. Place them in nested pages, and use more frequency phrases in descriptions of sections and categories. Regularly expand semantic core on your website.

This article is a part of Serpstat's
Checklist
tool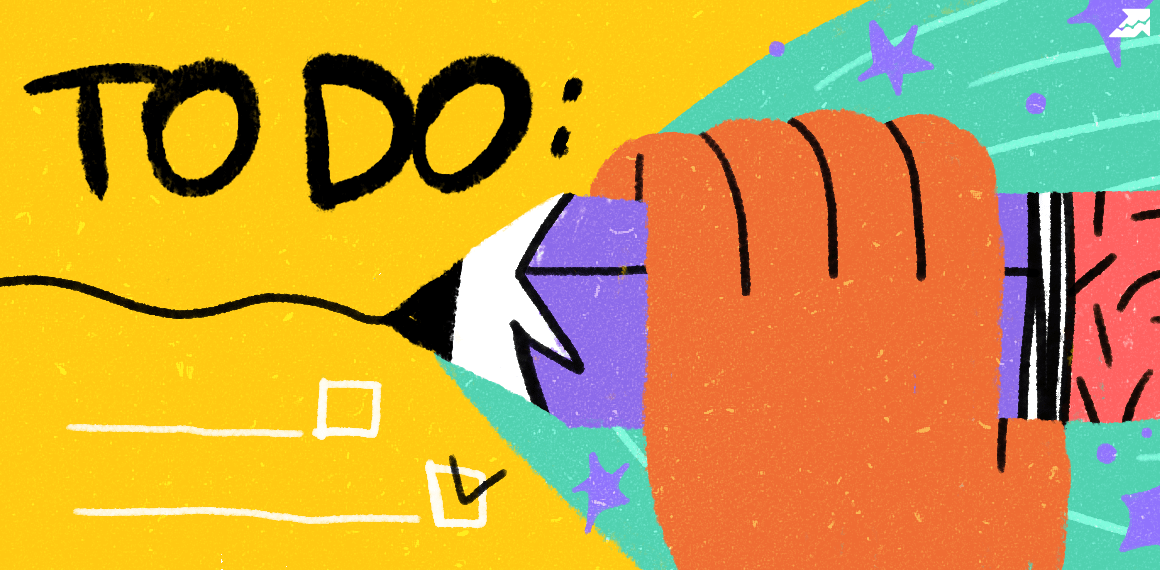 " title = "How To Collect A Semantic Core To Cover The Subject 16261788322365" />
Checklist is a ready-to-do list that helps to keep reporting of the work progress on a specific project. The tool contains templates with an extensive list of project development parameters where you can also add your own items and plans.
Learn how to get the most out of Serpstat
Want to get a personal demo, trial period or bunch of successful use cases?
Send a request and our expert will contact you ;)
Found an error? Select it and press Ctrl + Enter to tell us
Cases, lifehacks, researches and useful articles
Don't you have time to follow the news? No worries!
Our editor Stacy will choose articles that will definitely help you with your work. Join our cozy community :)
By clicking the button, you agree to our privacy policy.