Zebo: How We Used Serpstat To Analyze Competitors And Check URLs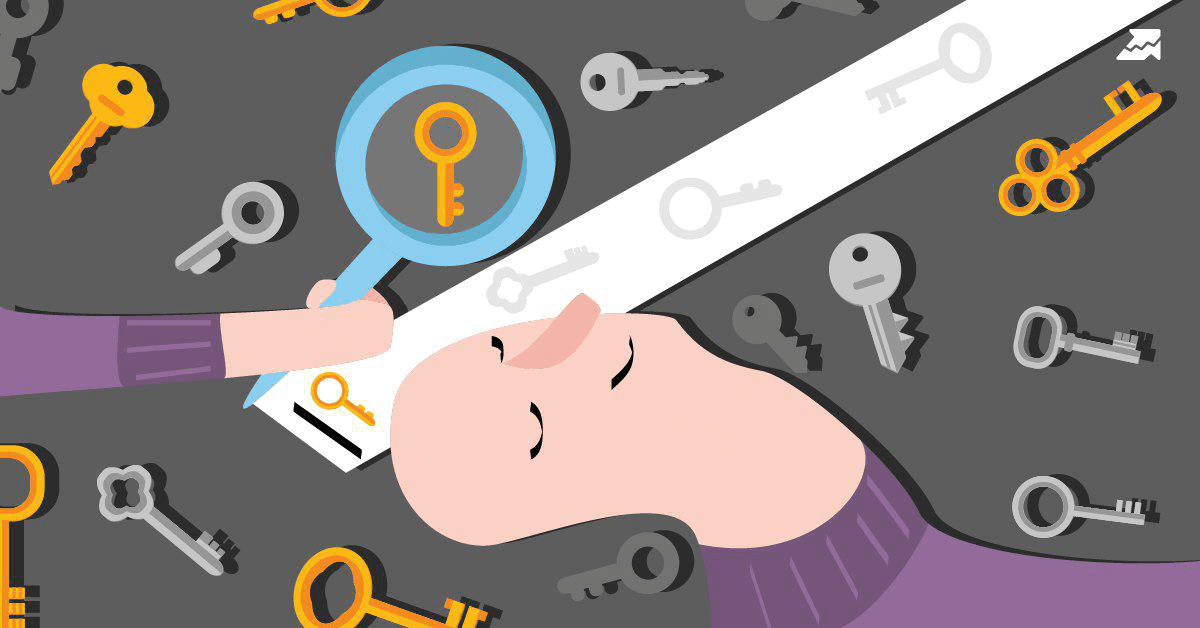 Let's start with an introduction. My name is
Thomas Harvey and my companion is
Chris Chedgzoy. We've been involved with SEO for quite a while and know our way around the subject. Both, me and Chris are moderators on
SEO Chat forums, if you have any questions about SEO just head there and forum members, including us, will be more than happy to help.
The project we worked on (zebo.co.uk)

Recently we launched a platform that takes a load of feeds from around the web and allows users to search for products inside our platform. Chris built it from scratch and we already have over 1.5 million products in our database, and that's without counting the products from eBay, that are also included in our search. Oh, and connection to Amazon is in in works at the moment. Our website is called
Zebo
, feel free to give it a go and share your feedback with us.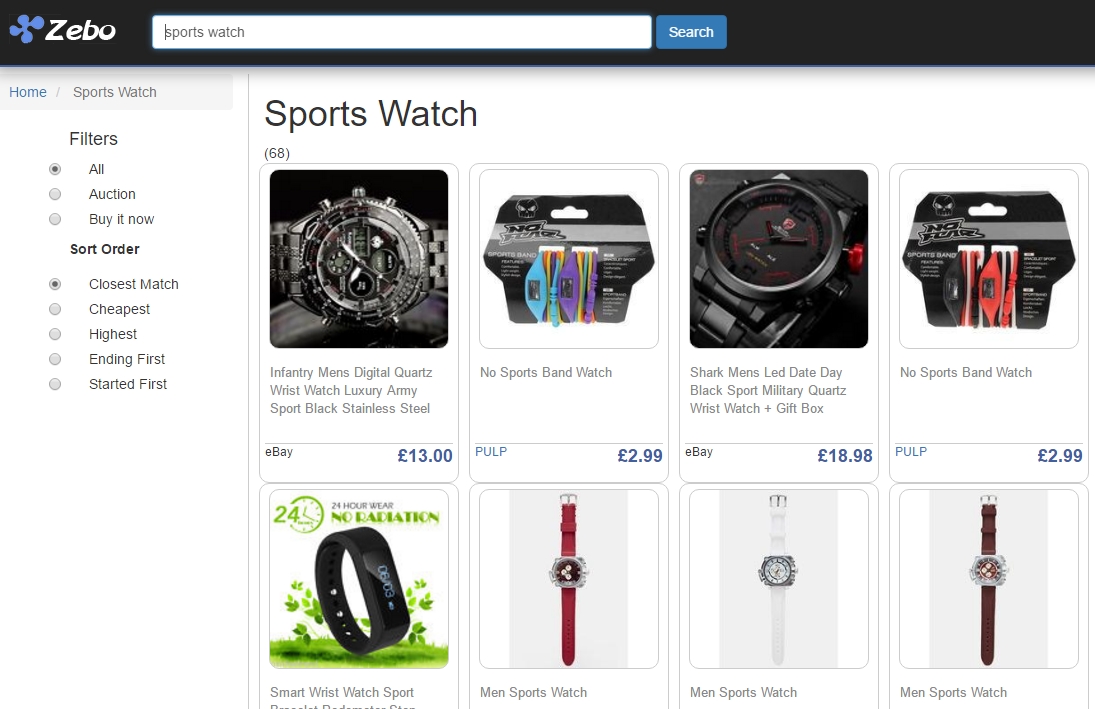 Using Serpstat to collect data

The problem we're currently facing is that we have no navigation system. So whilst we could show results for any query, we had no way of getting them indexed. To solve this problem we decided to see how similar services worked on it. Here's a snippet of our competitor's data that we found with Serpstat: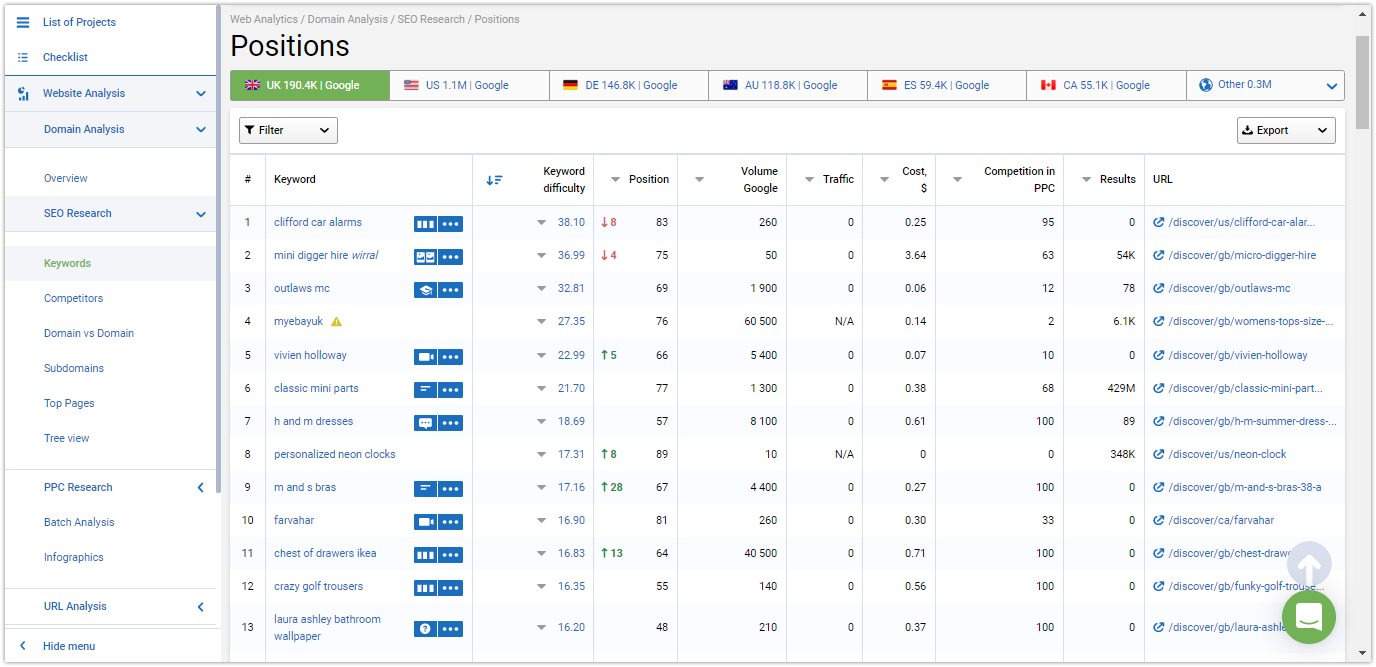 Our competitor is indexed and ranking for
190K
results in the UK. We exported this data to work with it further.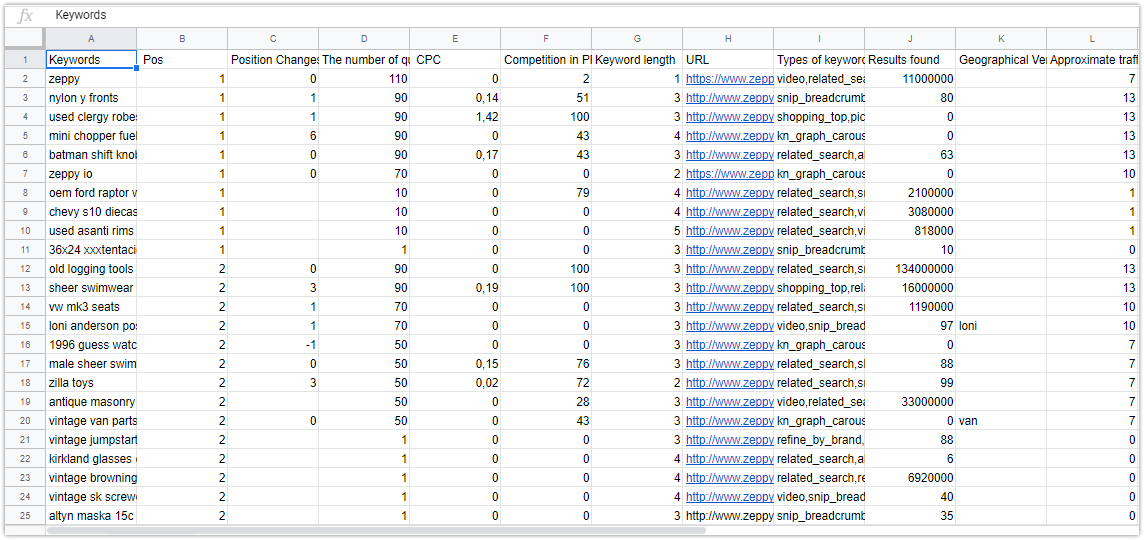 In the spreadsheet we can see the positions and keywords. We took all of their keywords and added them it to our query search. We also used a find and replace function to replace spaces with underscores. So the keywords column would now be filled with everite_watch or graffiti_bedding. Then used the queries on our domain to get the URLs.
We also needed an SEO audit to check if everything is fine with the site: traffic is growing, and positions are gradually increasing. We can further speed up the growth of the website by identifying and correcting technical issues.

I want to note that the Serpstat robot behaves the same as the search engine robot. It doesn't analyze the contents of pages closed by the noindex tag and in robots.txt. That is, we will not detect errors that may be on these pages. We also set up automatic error notifications and audit mails. So you can monitor the emergence of new errors and the correction of old ones.

A quick recap of what we did:

Found our competitors with Serpstat by analyzing our domain.

Took competitors' top keywords.

Appended keywords to our domain.

Checked the pages' issues.
We've created the Serpstat Website SEO Checker which allows you to find out the key metrics of any site in just a few clicks.
To examine a domain, you don't need to open Serpstat in a new tab - all necessary data is available with one click directly on the site!
Click on the icon and you'll get multiple SEO metrics about a domain or page: visibility, traffic, keywords, top competitors in the region, etc.
Read the post to learn about the benefits of the updated Serpstat checker.

Did you like the case? Express your opinion in the comments below! Fill out the form below and we'll tell you about the latest updates and help you choose the plan for your needs :)
Speed up your search marketing growth with Serpstat!
Keyword and backlink opportunities, competitors' online strategy, daily rankings and SEO-related issues.
A pack of tools for reducing your time on SEO tasks.
Found an error? Select it and press Ctrl + Enter to tell us
Cases, life hacks, researches, and useful articles
Don't you have time to follow the news? No worries! Our editor will choose articles that will definitely help you with your work. Join our cozy community :)
By clicking the button, you agree to our privacy policy.