// В этом файле есть те нужные стили которые в других файлах нет.?>
How to detect broken images on the website
Finding broken images with the help of specially developed services takes a few minutes. Having detected them, you can replace, remove or restore these nonexistent pictures. A big number of null references leads to decreasing site position in search results; therefore, it is essential to identify them shortly.
It is a link that transfers users to a defunct picture. When users click it, they see a standard 404 error. Broken graphics are displayed the following way: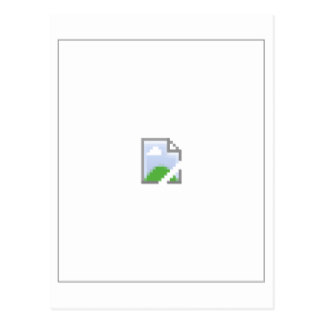 The underloaded image icon looks unattractive, provokes rejection, and degrades conversion. However, useful data the site may include, visitors are likely to pay little attention to it and leave the site.

Search systems also do not approve of this kind of links. Having detected many broken graphics and links, robots will consider the resource abandoned and decrease its positions in the results.

How to detect broken images on your website
The easiest way is to use special online services. Among the most popular free variants are
Broken Link Checker
,
Free Link Checker
.
You may get a detailed report on broken links and graphics by using "Site Audit" option in Serpstat. Nonexistent link check can also be carried out by desktop programs: Xenu, Netpeak Spider. To get the required report, you need to simply type in website address in any of these services and click the button:

The searching process will take several minutes, and then you will be issued a total list of null links included in the resource. There will be a "not found" or "error 404" note opposite the links that do not function. In case the site includes only several pages, you can easily notice broken graphics by carrying out a manual inspection.
For WordPress sites, there is a special plugin for identifying null links and images -
Broken Link Checker
. Add it in the administration panel and detect all nonexistent links found on the website.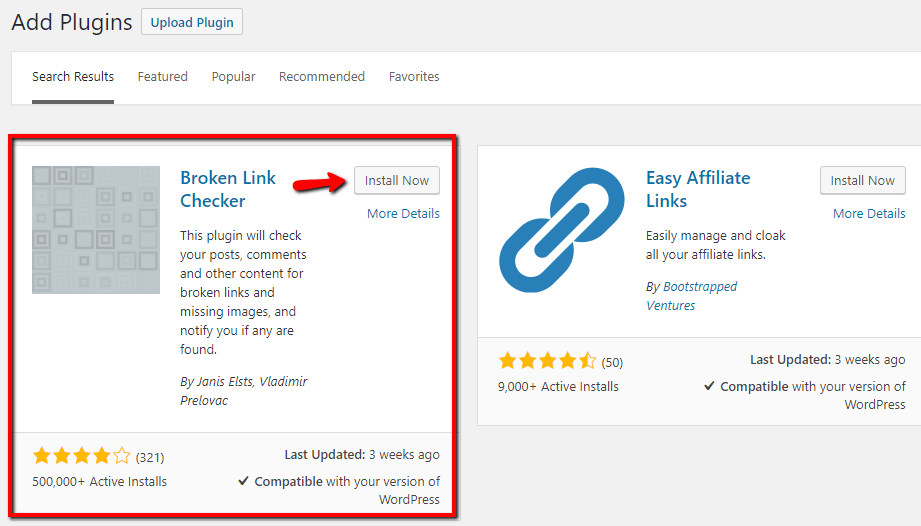 Executing periodic scanning for timely detection of broken links.
Sending notifications about null references to your email.
Automatic formatting of the identified broken links.
Defining alternative options for the links that do not work.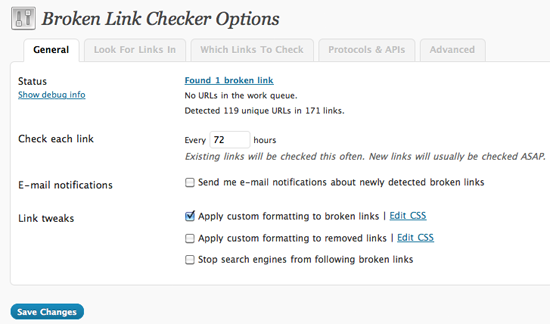 Main reasons why broken images appear
Irrelevant format. If a picture was uploaded with .png extension, but in the code, it is identified as a .jpg image - an error will be displayed. You will come across the same problem in case the extensions have different appearances like .jpeg and .JPEG. Make sure that image formats coincide.
Wrong path to file location. To download an image, a browser follows the pass that is indicated in HTML code. In case the code contains misprints or a wrong location path - the image will not be displayed on the webpage.
Modified file name. The slightest change or a misprint in image name leads to 404 errors. To avoid confusion, type the name in using lower case of latin alphabet
Removing files from the server. Site relocation may cause image replacement and removal. Check their accessibility on the server.
SSL certificate implication. Images that could be accessed by http links are transferred to https after certificate implementation. Check if the links that lead to pictures belong to the new SSL certificate.
Server unavailability. If the server gives no response, then the images will fail to appear on the site.
CMS renewal. It may modify the path change the name of the folder that contains the image.
How to manage broken images
They should be removed, replaced or restored. Restoring is time-consuming and only makes sense if the lost pictures have a high value. For example, some webpages include images containing more information than text. Thus, the content quality degrades dramatically if such graphics fail to display on the site. You should use the following options for their restoration:
correction of file names and formats;

identifying the right path leading to the image;

indicating relevant extension;

restoring server access;

carrying out backup to the previous site version.
The last variant can be used in case you have access to hosting provider settings. To backup the site to its previous state, you should address the support team. If the reason for image absence is due to the wrong path to the catalog, then you can reload the image folder onto the server using a file manager and indicate the right path.
Having noticed broken graphics on the website, check them out one by one in your browser. Mouse over the required image, right-click and select "Explore element".
This is how it is displayed in Google:

Here you can find the path leading to the picture. Checking it out, you can promptly identify the reason for image failure.

Broken graphics can be detected manually or with the help of automated services. Having identified null references, you may remove, replace or restore them.

Image restoration is time-consuming as it requires defining the root reason of download failure and managing it. It can be a wrong path to the image location, server unavailability, site relocation, format, or extension irrelevance.

To upgrade project ranging, it is essential to regularly detect and correct all nonexistent links on the site, including images. Otherwise, search bots will consider the resource nonfunctioning and decrease its positions in search results.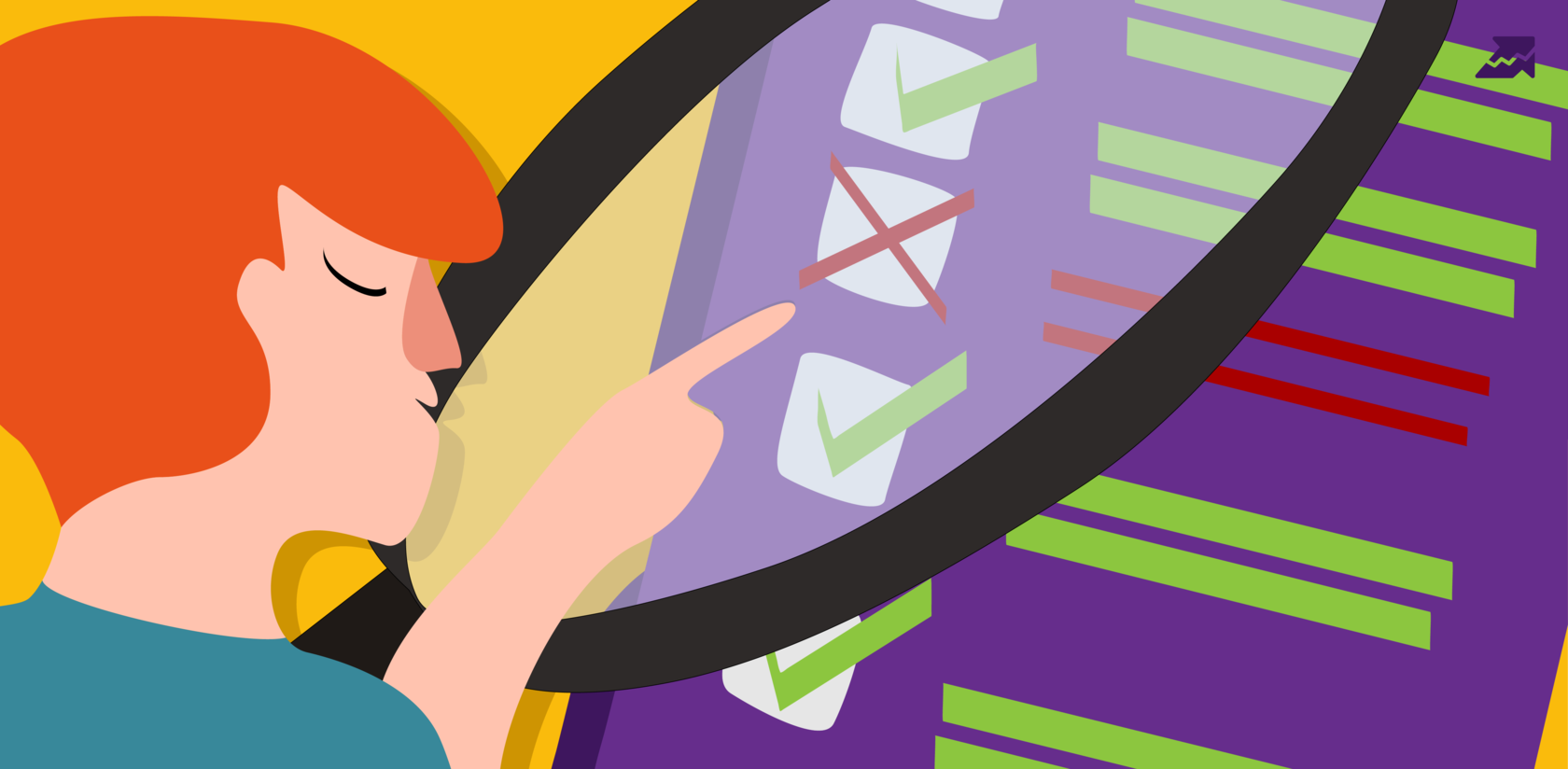 Audit all the site or page in one click. A complete list of errors, sorted by severity, ways to resolve them and recommendations. Any frequency of verification and automatic email reports.

Learn how to get the most out of Serpstat
Want to get a personal demo, trial period or bunch of successful use cases?
Send a request and our expert will contact you ;)
Found an error? Select it and press Ctrl + Enter to tell us
Cases, lifehacks, researches and useful articles
Don't you have time to follow the news? No worries!
Our editor Stacy will choose articles that will definitely help you with your work. Join our cozy community :)
By clicking the button, you agree to our privacy policy.