Персональная демонстрация
Оставьте заявку и мы проведем для вас персональную демонстрацию сервиса, предоставим пробный период и предложим комфортные условия для старта использования инструмента.
How to Create a Mobile Friendly Website for Your Business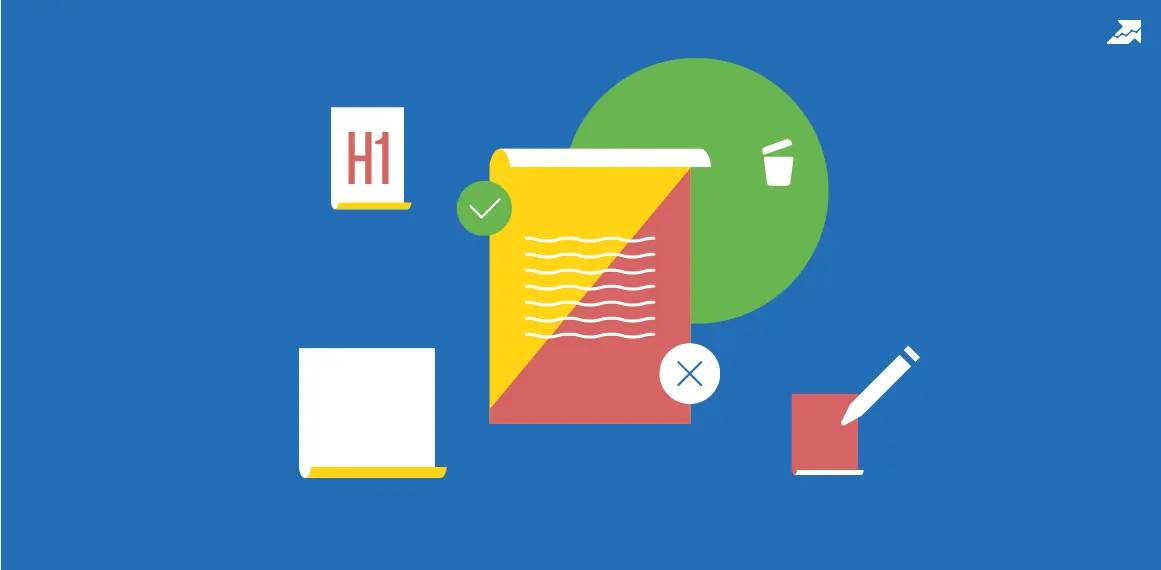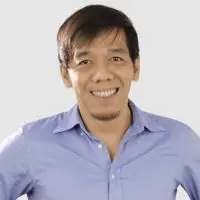 Why Should You Make Your Website Mobile Friendly?

About 92% of the search engine market is owned by Google with over 8.5 billion searches taking place on its website on a daily basis. Those numbers alone show the huge role that Google plays when driving traffic to websites across the globe.

As the leading search engine option, you'll want to play by Google's rules and optimize your website to rank higher on page results. One of the best ways to do this is to create a website that's built to adapt to mobile devices. This is because Google places a higher priority on websites that are mobile responsive. In fact, Google makes use of a mobile-first indexing system where it crawls the mobile version of a site's content for search engine indexing and ranking.

Of course, creating a mobile friendly website will mean that you'll need to add more steps to your website development process, but this investment will surely benefit your company's website traffic if it's done correctly. Especially if you're vying to improve your website's SEO capabilities and widen your market reach.

Aside from this, we've listed the three main reasons why you should take the time to make a more mobile-friendly website:

1. Increased Accessibility
As you make your website more mobile friendly, you also take a step toward making your domain more accessible to users worldwide. Statistically, the number of mobile users outnumber desktop users as of January 2022. With 55% of the market attributed to handheld devices, it shows that searches performed with mobile devices are here to stay.

So, rolling out a company website that's mobile responsive further improves your market reach. It also makes it easier for customers to understand your business' products and services.

2. Enhanced User Experience

The improved accessibility of your website also leads to an enhanced mobile experience for your customers, and as we all know a satisfied customer is more likely to come back. Following that logic, one can assume that improving your user's experience can also increase your customer retention rates.

Although, there's more to boosting your user's experience than creating a visually pleasing page. You also need to consider a website's loading time, page categorization, and content helpfulness.

3. Improved Search Visibility

Your website's visibility weighs heavily on your site's device adaptability because of Google's mobile-first indexing system. Given Google's stance on mobile adaptable websites, you can conclude that an optimized website will also have better search visibility because of higher rankings.

So, it's safe to say that your company's improved website rankings can also increase your website's mobile traffic because you have more people seeing your website on their search page results.

Is Your Website Mobile Friendly?

Now that you know why it's important to make a mobile friendly website, the next step is to know whether your asset is mobile adaptable or not. There are various ways to check if your website is mobile friendly. With the myriad of options available online, it's easy to get overwhelmed, but here are our top three ways to inspect a site's mobile responsiveness:

Ask your friends and family to open your website and check.

Use your own device to examine your website's mobile adaptability.

How to Make a Mobile Friendly Website
Now that you've benchmarked your website's mobile friendliness and you've gotten points for improvement, you can now focus on making your digital asset more device adaptable. To help you, we've made a nine-step guide for you to create a seamless mobile experience for your users.

1. Use a Responsive Template

The first step in designing a mobile responsive website is to ensure that you have a space that can help you deliver your message effectively. If you've decided to use a web hosting company, you may have access to a variety of templates. But, if you didn't, you may want to consult with a professional who can design a website for you.

Either way, you'll want to ensure that your digital asset reflects your branding and that it directs your customers wherever you want them to go. Good design doesn't end at a company's aesthetic, it should also be easy to navigate and readable for your clients.

2. Optimize Your Viewport Meta Tag

People often underestimate the power the viewport meta tag has. The viewport meta tag is one of the easiest ways to tell Google how you want your website to be displayed on mobile devices.

Without this line of code, your webpage will simply show up like how it would on a desktop, which can be frustrating for customers because they'll need to zoom in and out of your page to navigate it.

3. Prioritize Website Speed

Research has shown that 79% of users do not come back to a website if it has high loading times. Various sources have also concluded that the bounce rate increases, the longer the website's loading time. As SEO specialists know, a high bounce rate can be a troubling signal when it comes to rankings.

This is because Google will think that your website isn't informative enough to keep users in it and thus, decrease your website's ranking. So, when you're looking to accelerate mobile pages and decrease bounce rates, there are several techniques you can use.

Here are some of our top tips and tricks to help you accomplish these:

When using photos for web design, use compressed images to make the site load faster.

If you're using videos for your page, use a third-party website such as YouTube or Vimeo to host this content.

Use standard fonts such as Arial, Verdana, and Georgia for your website so that it doesn't need to be downloaded by the device.

Check your website's hosting plan and increase its capacity if you've outgrown it.

4. Opt for HTML5

Adobe Flash is known for its useful website plugins. However, Adobe Flash is not supported by mobile devices which can lead to repelling customers from your page.

Instead of using Adobe Flash, you can instead use HTML 5 for your website. HTML 5 has the same capabilities as Adobe Flash minus the plugins. If you let go of unnecessary plugins, you'll see that your page also starts to load faster.

5. Keep it Simple

While long and informative articles may help your blog posts rank, this may not be the best course of action for your website. When you create text for your website, you'll want to keep it as concise as possible, keeping its copywriting on a need-to-know basis. That way, you keep your page's message clear and simple.

Avoiding large chunks of text on your website can make it more approachable to your users and improve your website's aesthetic.

6. Skip the Pop-Ups

While pop ups may provide your company with the opportunity to keep clients informed about new products, services, and deals, they may not be a useful tool for mobile device users. This is because pop-ups are much harder to close on smaller devices. The hassle of having to close these windows may even make it harder for customers to navigate your website.

7. Help People Find Information Easier

Optimizing your website isn't just for SEO-ability and providing a good client experience, it can also help your team members familiarize themselves with your products and services. Your company's website is a repository of information for your business, you'll want to ensure that it's up to date with your latest offerings in an orderly manner.

When you create your website, you'll want to arrange your website pages into categories that make sense. Let's say you have a spa business, here's an idea of how you'll want to structure your pages:

Home

Services
Massages

Facials

Body Scrubs

Body Wraps

Nail Care

Packages


Products
Signature Massage Oils

Essential Oils

Premium Teas

Gift Certificates


Resources

Book an Appointment

Branches

Contact Details

When you properly categorize your pages, you create an easier navigational experience for your visitors. The ease of navigation can help clients find the information they need faster and thus, provide them with a better customer journey.

8. Utilize Schema

Using schema or structured data for your website is a tried and tested method to help customers find you. Because Google relies on the code of your website to understand what you have to offer, you'll need to insert your company's branding in your website's design.

Essentially, schema tells Google what your business offers, what photos it should display, and which reviews to spotlight. Utilizing schema for your company also makes your business appear in local searches because Google knows where you're located.

9. Frequently Audit

The most critical part of any plan is to monitor its progress, meaning you'll need to evaluate your mobile optimization plan to see if it's performing. As new codes and updates are created and rolled out, you'll realize that parts of your website's code and plugins become obsolete. This means that you'll need to fix your website frequently to keep it working in top shape.

You'll also want to make use of tools such as Google Analytics to have a better grasp of your website's performance and user flow. When you install Google Analytics to your website, you gain concrete data about your website and thus, invaluable insight as to how you can augment your strategy. Google Analytics provides you with critical data such as how long users stay, which source they came from, and which part of your website they exit.

In addition to the data Google Analytics provides you, it also equips you with the tools you need to compare traffic volumes with your competitors, troubleshoot your website's effectiveness, and examine your customer's traffic patterns. All valuable instruments in augmenting your website's progress.

Serpstat also offers a powerful website audit tool that will allow you to identify technical SEO issues on your website, and provide actionable recommendations for improving its performance, and user experience.

But don't take our word for it — you can try it out for yourself with a free Serpstat trial. It will give you access to the tools for a limited time, so you can see firsthand how it can benefit your website.

Read more about the tool:
Don't miss out on the opportunity to improve your website's performance, user experience and drive more traffic to your website!

Sign up and claim your FREE 7-day trial of Serpstat today! We will notify you when your trial is about to end so that you can make an informed decision — to continue using our service or cancel the recurring payment.

Once you have a clear picture of your website's performance, you can use this data to analyze top-performing assets and dissect what made them successful. You can then apply these best practices to your other pages to enhance their performance.

For instance, you decided to insert an informative video on your page and it has led to a decrease in your website's bounce rate. Given this strategy's success, you can plan to update your published pages to have more media. Moving forward, you can also use this knowledge to make more media-rich content for your website.

As you continue to evaluate your website, you'll start to create a strategy that works for your website to ensure that you're always enacting your business' best practices.

Moving Forward With Mobile Optimization

You've finally reached the end of this article! We hope that you've learned the importance of optimizing your website to be more mobile responsive and how you can execute this. While the task of improving your website's design can be daunting, especially if you don't have any prior experience, the internet has an abundance of resources and instruments to help you do this.

If you're looking for a tool that can simplify the process of making a website mobile friendly, you can check out Serpstat's all-in-one SEO platform that can help you boost your company's online growth.

We've created a suite that gives business owners the tools they need to make their websites stand out and rank better on search engines. With our tool, you can rectify any SEO errors immediately and track your company's digital progress.

If this sounds like something you could use for your company, you can avail of our FREE trial to help you get started.

Found an error? Select it and press Ctrl + Enter to tell us
Cases, life hacks, researches, and useful articles
Don't you have time to follow the news? No worries! Our editor will choose articles that will definitely help you with your work. Join our cozy community :)
By clicking the button, you agree to our privacy policy.