How to analyze an anchor text list
For effective promotion, the anchor text list should look natural and not spammed. In case of excessive use of keywords as anchor text, search engines apply filters to the site, which significantly reduce traffic.
An anchor is the text of the link which a user clicks on, to go to another page:
<a href="www.example.com"> This is an anchor </a>
External website optimization is carried out by obtaining many links to the project from other resources. When adding links, it is important to maintain the right balance so that the project being promoted and the donor website do not fall under the filter. Links are divided into anchor and non-anchor ones.
In non-anchor links, keywords are not used as text. At the same time, the promoted keys can be placed next to the link, and search engines will recognize and take into account the entered data when ranking the website. SEO experts recommend using about 80% of such links in the link profile of the website.
A link without an anchor may contain:
website URL in various formats: http://example.com, http://www.example.com, https://example.com, example.com, www.example.com;


brand name in Latin or Cyrillic; errors are allowed: dior, diore;

adverbs "here", "there", "more" and other words or phrases that are naturally inserted in the text to redirect the user to another resource.

The use of keywords in anchors helps to increase the position of the website on these requests, but with active using, it can lead to the Google Penguin sanction. Therefore, such links should be no more than 20%.

The anchor link may contain the exact key entry - "rent apartments for rent" and diluted - "rent apartments for daily rent", "for rent apartments", etc.

Personal demonstration
Leave a request, and we will conduct a personal demonstration of the service for you, provide you with a trial period, and offer comfortable conditions for starting exploring the tool

How to check anchor text with Serpstat backlink checker?
Anchor text list is a list of link texts leading to a specific page. Search engines analyze the anchor text list and depending on its naturalness, increase or decrease the website in the search results.
Let's check backlinks anchor text list of our own resource and competitors websites using the backlink
anchor text analysis tool
in Serpstat. Enter the address of the resource and view a list of all anchors that it has: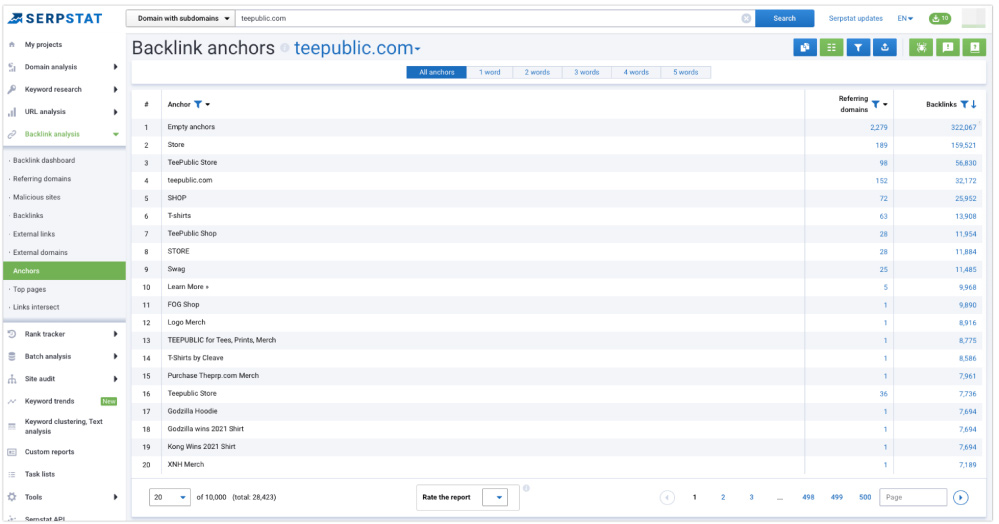 You can use sorting and filters to find the most popular anchors, anchors with certain text, anchors with nofollow backlinks etc.
To create the most optimal anchor text list, check your competitors websites in the top 10 with Serpstat. Having received a list of their anchors, it will be clear in what proportion you can use anchor and non-anchor links on your resource.

Anchor text list analysis
Anchor text list is a list of link texts leading to a specific page. Search engines analyze the anchor text list and depending on its naturalness, increase or decrease the website in the search results. Using Serpstat backlink anchor text analysis you could analyze the number of commercial and brand anchors, most frequently used anchors and types of your backlinks to get success in link building.

For effective external website promotion, you need to use the correct link profile with a natural anchor text link.

Under naturalness of anchors means the use of non-commercial link text in the form of various symbols of the website URL and brand name.

Commercial SEO anchors are effective for increasing positions; however, they must be used extremely metered, otherwise search engine sanctions are inevitable.

This article is a part of Serpstat's
Checklist
tool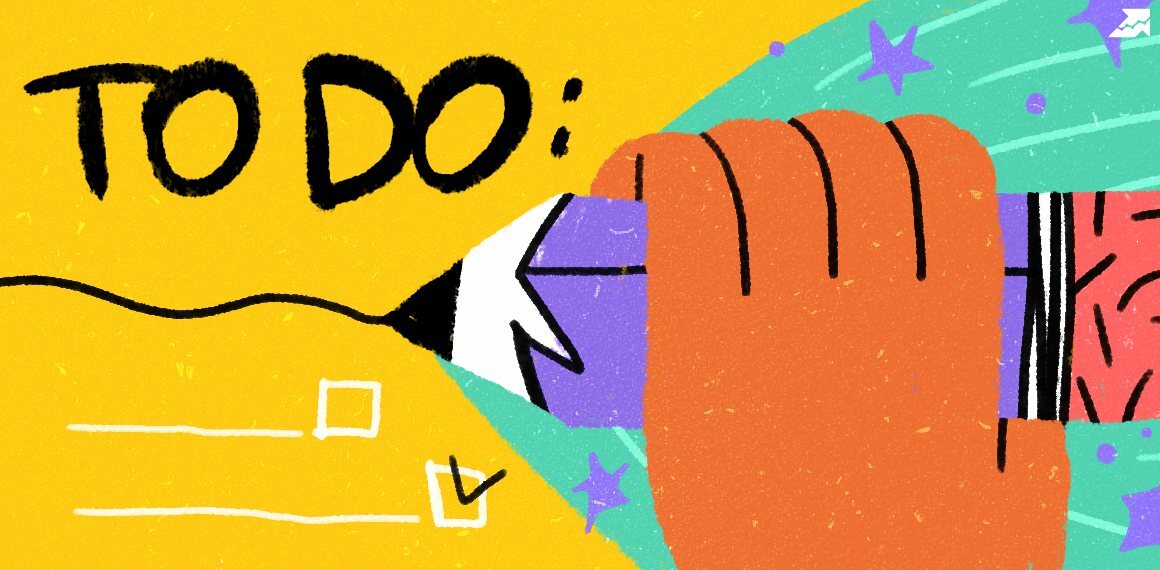 Checklist is a ready-to-do list that helps to keep reporting of the work progress on a specific project. The tool contains templates with an extensive list of project development parameters where you can also add your own items and plans.
Wondering
how to optimize anchor text
? You can find information in the related article, just click on the anchor text in a previous sentence ;)
Speed up your search marketing growth with Serpstat!
Keyword and backlink opportunities, competitors' online strategy, daily rankings and SEO-related issues.
A pack of tools for reducing your time on SEO tasks.
Found an error? Select it and press Ctrl + Enter to tell us
Cases, life hacks, researches, and useful articles
Don't you have time to follow the news? No worries! Our editor will choose articles that will definitely help you with your work. Join our cozy community :)
By clicking the button, you agree to our privacy policy.