How to add an organization to Google My Business
To be noticeable in search results, a store or a company needs a comprehensive block with an address and contact information that will catch users' attention. They appear in response to the related queries if an owner adds an address and business contacts to the search engine catalog.

Why you should add your company to the catalog
The company information is frequently specified for successful regional promotion. This facilitates specialists' work with geographic-related queries, and it helps users locate the nearest organizations. Therefore, it is important to specify contacts on your website and independently add your data to the databases of search engines.
Thus, you will be able to confirm or specify the region of your website if it is not specified yet and increase your rank in search results as search engines primarily provide the list of local companies in response to commercial queries.
For instance, when a user is looking for a cafe, search results will take their location into account and search engines will show the list of the nearest cafes as they are more relevant at the moment.
After an organization is added to the catalog, it will appear on
Google Maps, and this will increase users' trust as there are a rating and reviews on the maps. Map search facilitates navigation of a user to your actual location.
Google facilitates the communication of business with customers this way because when a user enters a query with the store name, they will see the latest information about its work. This will also provide additional traffic.
How to add a company to the search engine database

You need to register and confirm your rights to the account in Google My Business and then wait for a paper letter with the code.
How to add an organization to the map in Google

Google My Business significantly facilitates work with all Google services. You don't need to register and confirm your rights to the website dozens of times.

Registration in Google My Business gives you the following abilities: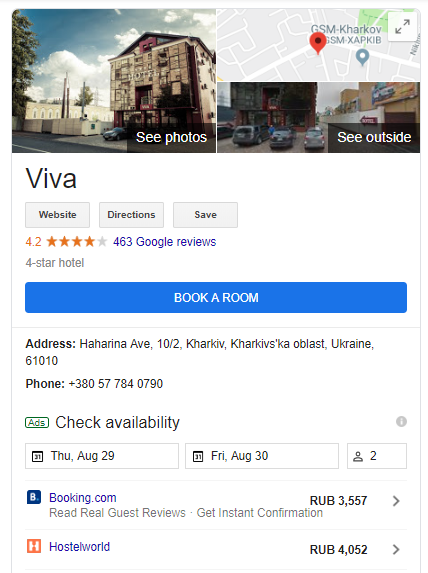 How to add a company to Google Maps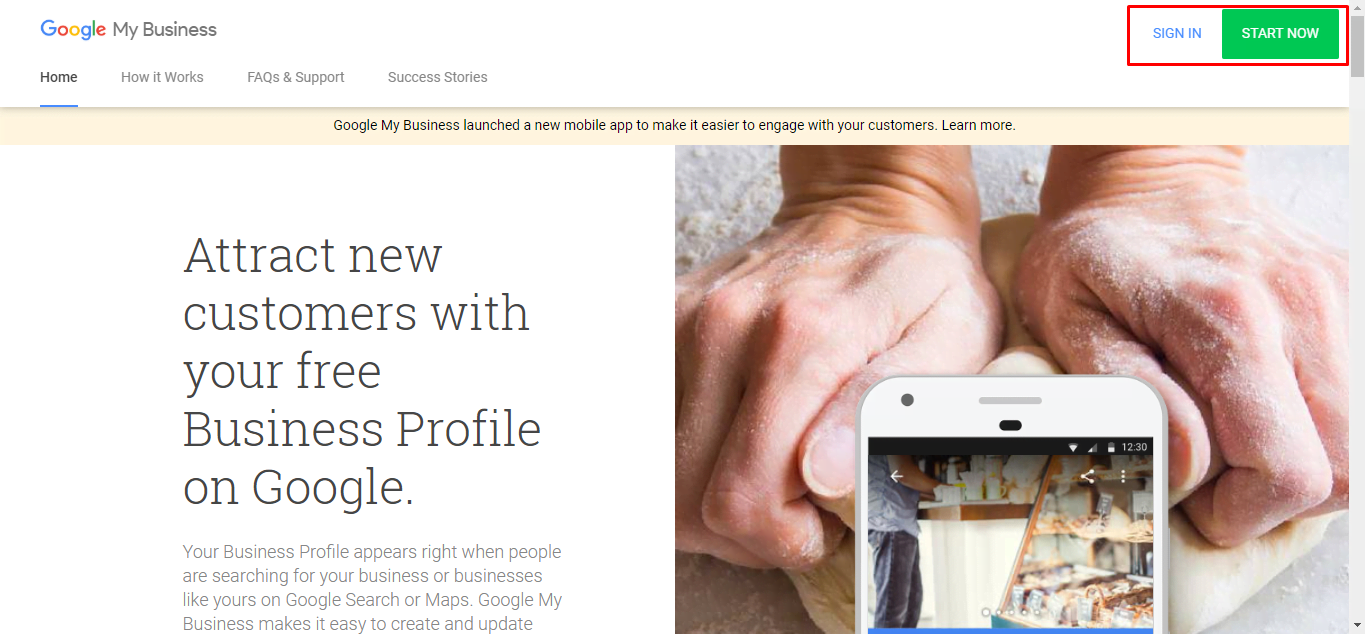 To do that, you will need the Gmail login. If you are already registered, sign in to your account, if not — add you personal data and move on to the next step.

Specify your company name in the form that appears; you don't need to specify the company type (LLC, PJSC, etc.):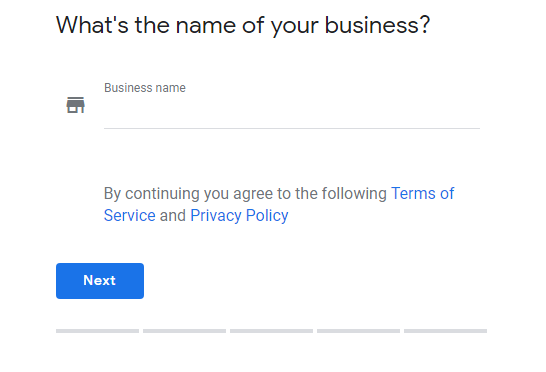 It suffices to only specify your company name, for instance, "Incity".
You will see a drop-down menu when typing the company name. If your company name is already there, you can choose it. Thus, you will be able to claim your rights to the organization: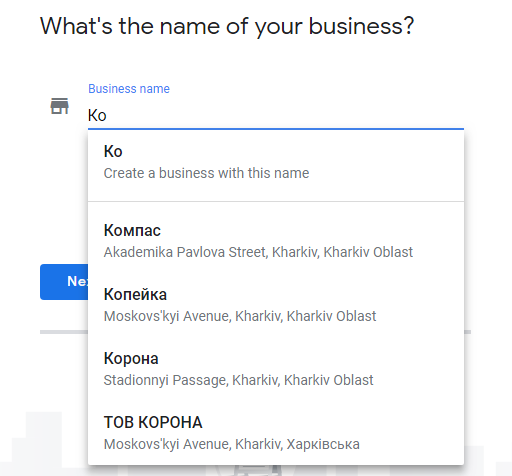 At the next page, specify your actual address or use a marker and a map: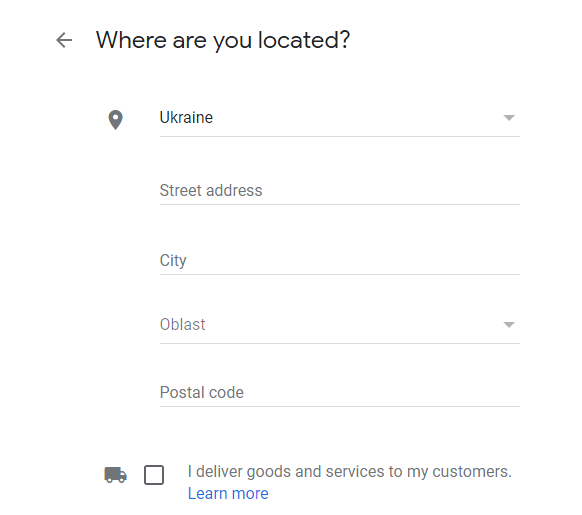 If you provide delivery to customers, don't forget to tick the box at the end.
Then, choose a category that fully describes your activity. For example, a toy store, beauty salon, etc. Users who don't know you but are interested in the services you provide will be able to locate you: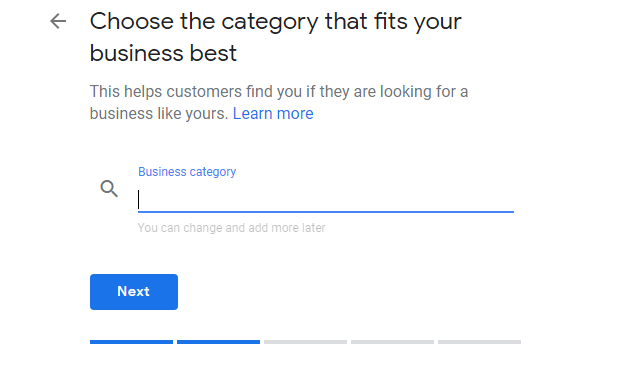 Fill in the contact information and you should necessarily specify the URL of your company website: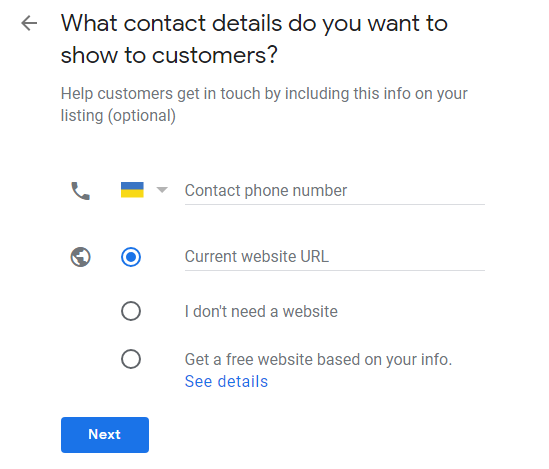 Specify if you want to receive recommendations from Google on improving your performance.
Confirm the creation of your account. At this stage, you need to confirm that you are the owner of an organization. Only an owner or an employee with the respective authority can do that.

If you see a message that other people have already been granted the rights,
claim your rights in the same window. An employee with a suitable authority will receive your letter and answer it within seven days. Request approval notifications come to your inbox as well as when your request is declined. If it is declined, you can write about the incorrect data or
complain about the request decline.
If you don't get a request nor a decline within a week, try claiming your rights yourself. To do that, look for the "Confirm" or "Get the rights" buttons in the account panel. If there are no buttons, it means that the rights cannot be transferred, in that case, you need to look for the rights owner.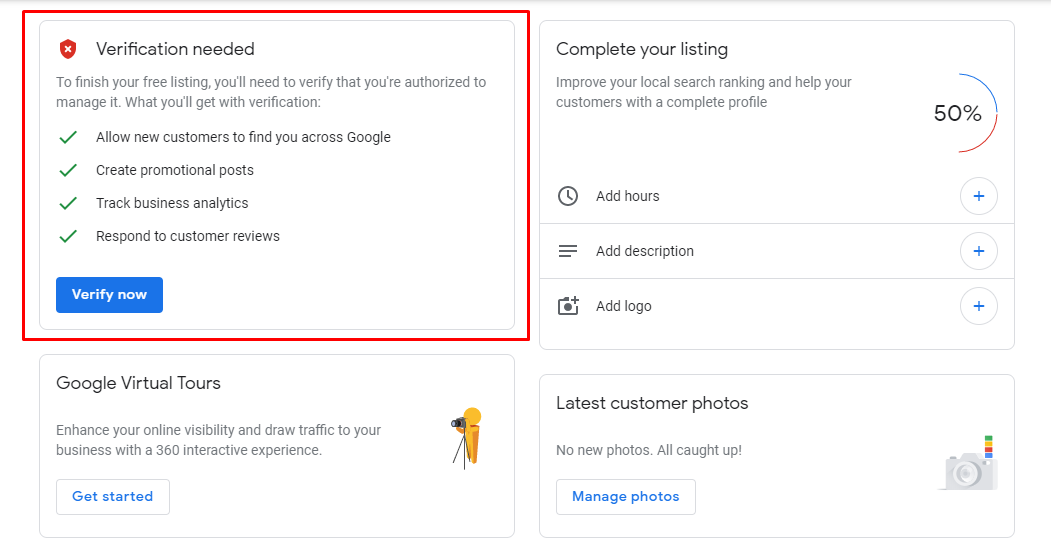 The verification code is usually sent to the specified physical address (it is usually delivered within 7-14 days). If you haven't received a letter after 30 days, contact the support team — they will propose you to pass the procedure manually or send a request again.
There is an opportunity to avoid waiting for a letter; you can simply fill in the special
Google form. If it is sent correctly, it will be processed within 4-5 days.
For some business types, there are other ways to verify ownership — via phone, email or right in the admin panel. We cannot list the lucky ones as Google has its algorithm, and sometimes companies doing the same business are provided with different options for data verification.
After verification, you will be able to go to your account. It is important to specify working hours, payment methods, and additional information here.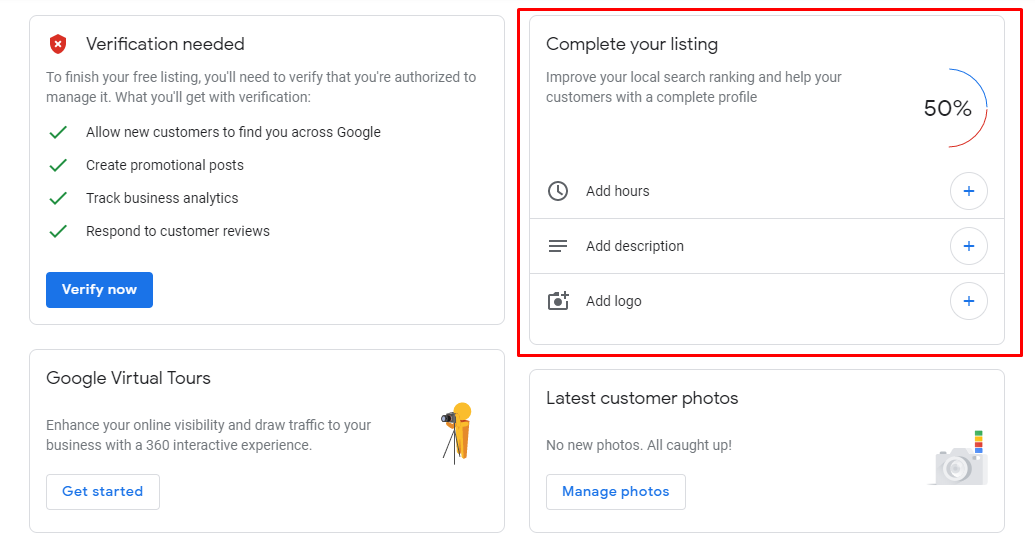 How to add a business to Google Maps from a computer

To add the company data to the Google catalog or confirm your rights, you should:

Sign in to your account or create a special one for your company.
Type in your company name.
Confirm or decline the option of showing your company on the map.
Specify the activity type of your company (flower shop, automobile repair shop).

Type in your contact data (phone number, the link to your website).
Finish registration and press the "Done" button. Now you only need to verify your company information.
How to add a company to Google on a mobile device

If you don't have a computer by your side at the moment, you can add the company data using your mobile device.
The application is available for free on:
Open the Google My Business app, then sign in to your account.
After that, press the "Continue" button and fill in the active fields. If your company account was added earlier, use the "More" button, find the name in the drop-down window and click on it.
Currently, the application is worse than the desktop version as it doesn't allow specifying the service area, deleting the company, changing the owner, and viewing owners.
The mobile application
allows you to:
control information about the company and its appearance on the SERP and the maps;
edit the address, phone number, and working hours;
interact with customers and reviews;
publish images and photos related to the upcoming events, etc.
Uploading the addresses of branches to My Business

When a company has over 10 branches, you should add each of them manually, and if there are even more, use bulk uploading. The most important thing is that you should remember
the guidelines:
create an account for your company using an address with the corporate domain (manager@example.com);
create an account for your company where you can invite your employees from different branches;
remember that you should update all changes in the future.
How to change an address and phone number in Google Maps
If you changed your actual address or phone number, you also need to do that in Google. It is convenient to change an address via Google Maps. You can specify some information or completely
change it.
Sign in to your account and send a moderation request. The same also applies to phone numbers.
Your changes will not be published immediately as they need to be verified by moderators. You will get an email about the verification results.
Adding the company address and phone number to Google helps increase brand awareness and trust by the target audience as well as to acquire new potential customers. The procedure of adding new data is simple — just be careful when filling in the fields.

When creating a page in Google, you need to add the organization page to "My Business", not the brand page. The brand page cannot be attached to the physical address, so it will not appear on the map. On this page, users will just be able to see events of their favorite company.

The address and phone number in search results should match the ones on the website, and we suggest publishing photos of your offices, buildings, and employees to increase trust.

This article is a part of Serpstat's
Checklist
tool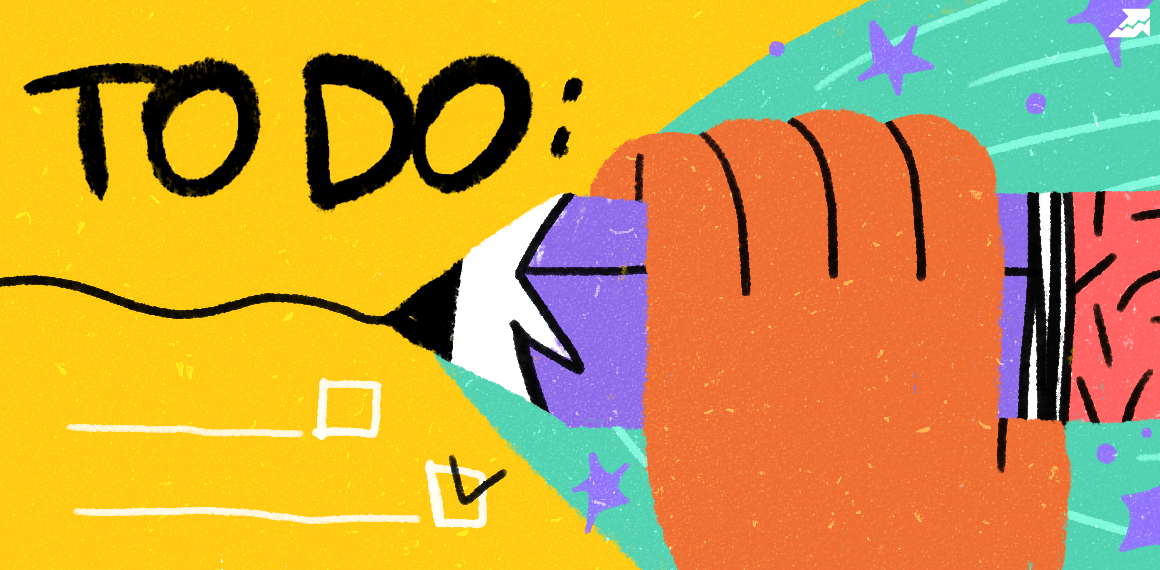 " title = "How to add an organization to Google My Business 16261788315492" />
Checklist is a ready-to-do list that helps to keep reporting of the work progress on a specific project. The tool contains templates with an extensive list of project development parameters where you can also add your own items and plans.
Speed up your search marketing growth with Serpstat!
Keyword and backlink opportunities, competitors' online strategy, daily rankings and SEO-related issues.
A pack of tools for reducing your time on SEO tasks.
Found an error? Select it and press Ctrl + Enter to tell us
Cases, life hacks, researches, and useful articles
Don't you have time to follow the news? No worries! Our editor will choose articles that will definitely help you with your work. Join our cozy community :)
By clicking the button, you agree to our privacy policy.