// В этом файле есть те нужные стили которые в других файлах нет.?>
Keyword Mapping: How To Create A Site Structure With Clustering Tool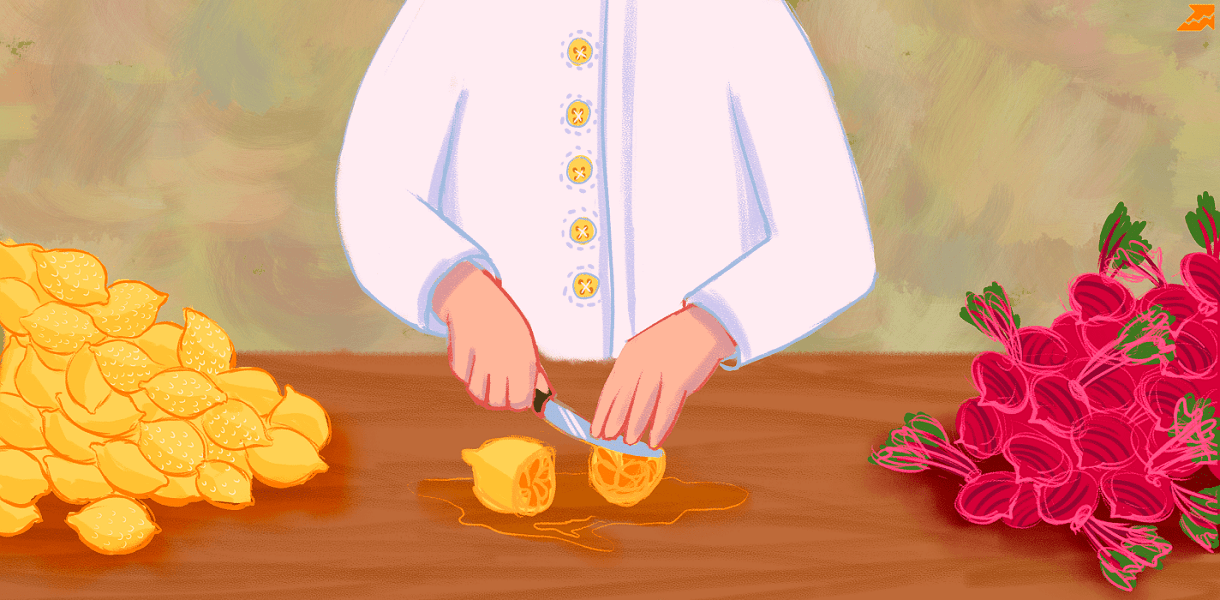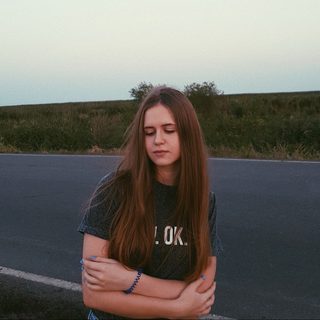 Stacy Mine
Editor at Serpstat
Do you build a new website? Then you know for sure that an understandable and user-friendly website structure tool significantly improves your chances of success. One of the most appropriate ways to build the site structure is to use keyword mapping. Here is a detailed guide on how to successfully make keyword SEO mapping from scratch.

So, you've researched your industry well, analyzed direct competitors, and even collected an infinite list of
keywords for SEO
that you think will make your site rank well. What now? You should distribute these keywords across the site to meet both visitor needs and SEO requirements. One useful method, which is considered as the next part of keyword research, is keyword mapping. Using Keyword Mapping in SEO, you can create a highly user-friendly website. To explain this method better, I'll show you an example of how to create the website structure for an online store.
How to do keyword mapping?

Preparing for keyword mapping: briefly about the keyword research

You've definitely heard about the keyword research more than once. Still, I wanted to remind you of some necessary steps to help you do keyword research. The first thing you should do is carefully analyze your niche and your competitors. How to do that? Serpstat will help you:

Enter your search query into the search bar and choose a search engine that you need. Go to Keyword Research → SEO Research → Keyword Selection.

You'll find Related Keywords and Search Suggestion reports helpful to significantly expand the list of keywords.

Don't forget to examine your main competitors: Competitors → Keywords. What's important, Serpstat offers opportunities to find competitors by keyword, domain or URL.

For example, to collect keywords for an online store, I do a keyword search. An important source of search queries are Related Keywords and Search Suggestions.


Text structure keywords in Serpstat
Before you export these keywords, don't forget to sort the list by search volume. Moreover, you make the keyword structure by excluding errors, toponyms, and some unwanted queries using filters if you need them. At this stage, you can also filter commercial or informational queries if you don't need them. Then export the data in the required format.

If you have an online store that sells electronics, for example, that doesn't mean that your website needs to rank for the keyword "buy a laptop." Such keywords can be successfully used by plenty of competitors in optimization. That's why it pays off to simply abandon these keywords, rather than running a race. But how do you rate which keywords are too complicated for SEO, especially when it comes to a new website? An interesting measure will be helpful to you — keyword difficulty, which shows how high the level of competition in an analyzed niche is.

Analysis of competitors helps every SEO. By examining other sites and competitor keyword mapping you can not only expand the list of relevant keywords (as described above) but also improve your own page structure. The
competitor's analysis
saves a lot of your time because all mistakes become immediately obvious. Serpstat offers two ways to find competitors on your website:
1. Search for a specific keyword or queries that are relevant to your niche.
2. Search a specific website that has keywords for search results matching your page.
The search is very simple and lets you find a long list of websites that are thematically related to your search term or website in a few seconds.
Search for competitors from the beginning

If your site is just on the plan and you want to analyze the competition level, then follow the rules:
1. Enter one of the most important terms in the search bar for which your website should appear in the Google results.
2. Select a database from the drop-down list that corresponds to the region where you're planning the website promotion.
3. Open the
Keyword Research
section and go to the
SEO Research
→
Competitors
report.
4. Click on the search button.
As a result, you will be provided with a complete list of competitive websites that you can save and export. This report helps analyze the page structures. Analyze these niche pages to get an idea of what an optimal page structure looks like. Basing on the best role models, you can quickly plan and map a website structure.
Search for competitors of a particular website

This variant is suitable even if your website already exists, and you want to improve the ranking in the search results and optimize the website structure map.
1. Open
Website Analysis
→
Domain Analysis
.
2. Select the
SEO Research
report and go to the
Competitors
page.
3. Enter your domain in the search bar.
4. Select the required search engine and database.
Depending on the goals you are following, you can edit the list of competitors you've found: delete or add more websites. I saved this list and ran the competitor's analysis in Google Spreadsheets.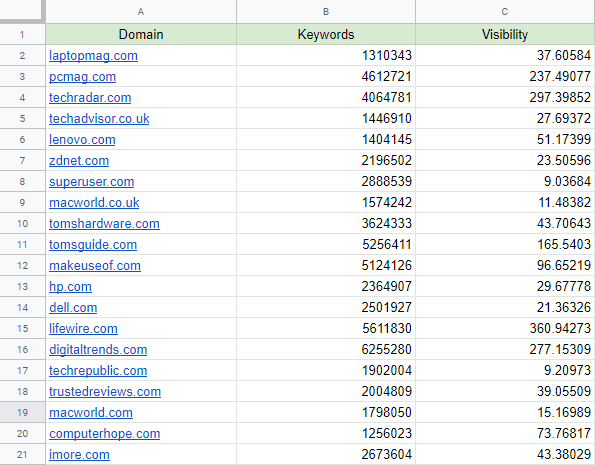 To find information or product faster, you may also prepare appropriate tags and filters and collect keywords for these pages accordingly.
Would you like to learn how Serpstat can help you with keyword mapping?
Leave a request, and our experts will advise you on the development of your project, share training materials, and offer test access to Serpstat!
Personal demonstration
Leave a request, and we will conduct a personal demonstration of the service for you, provide you with a trial period, and offer comfortable conditions for starting exploring the tool

Creating a website structure

Basing on the competitor's analysis, I've created a site structure, which includes rough names of the categories and subcategories.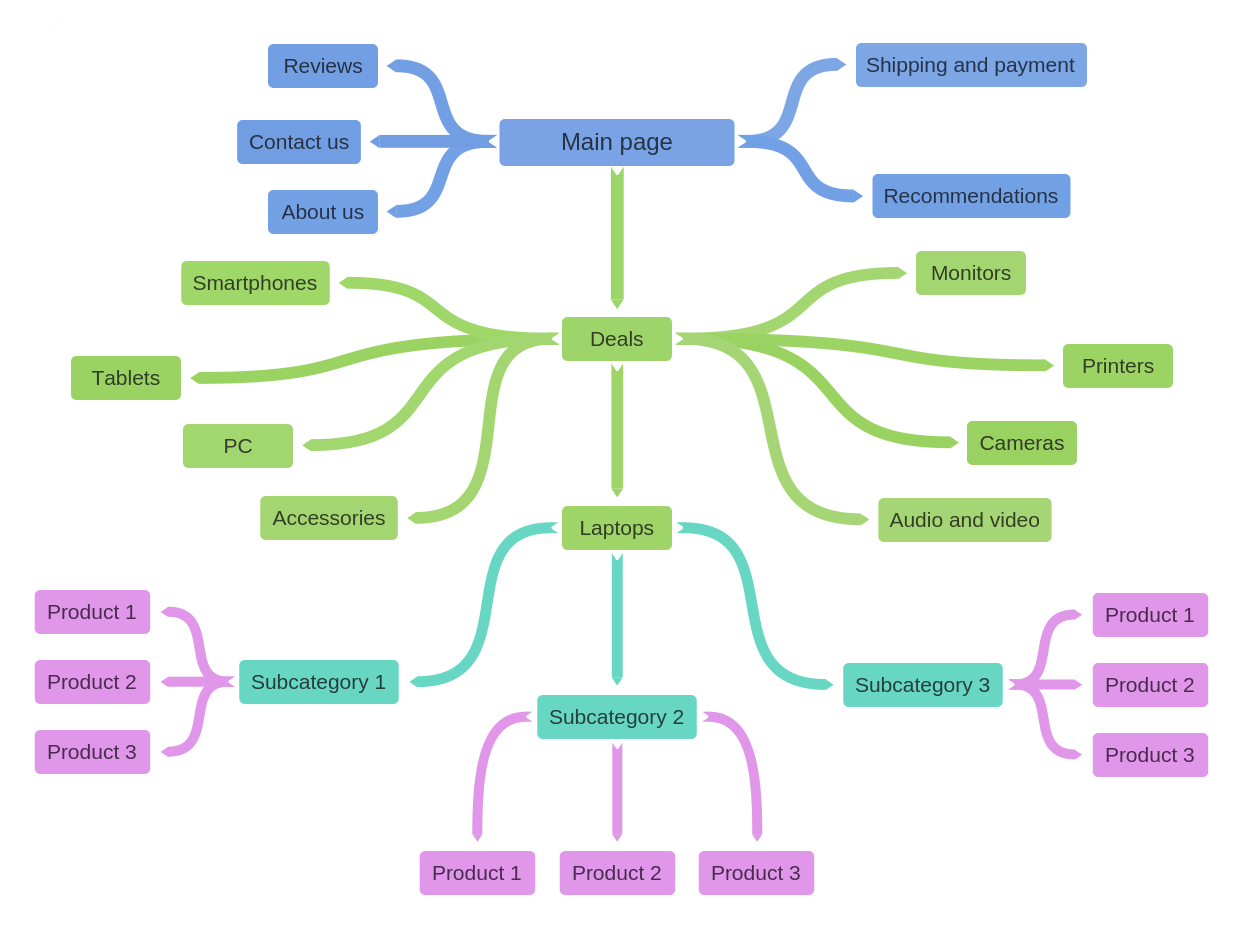 Don't forget about SEO content mapping and make sure that your website contains not only commercial but also technical and informational pages. If you notice these pages immediately in the competitor analysis, this makes your further SEO routine easier.
Well, you created the site structure and did the keyword research based on the competitor analysis. Now it's time to group collected search terms and distribute them according to specific pages. Manual grouping can take a lot of time. To resolve these issues, use the unique Serpstat tool, Keyword Clustering and Text Analytics.
1. Find the section
Tools
→
Keyword Clustering
and Text Analytics
.
2. Create a new project and add your list of keywords to a cluster.
3. Choose the search engine and your region.
4. Set clustering settings: Linkage strength and Type of clustering.
When setting up clustering, you can achieve maximum similarity with Strong and Hard settings. Try different cluster settings and analyze results. What is also convenient is that repeated clustering with new settings doesn't spend any extra limits.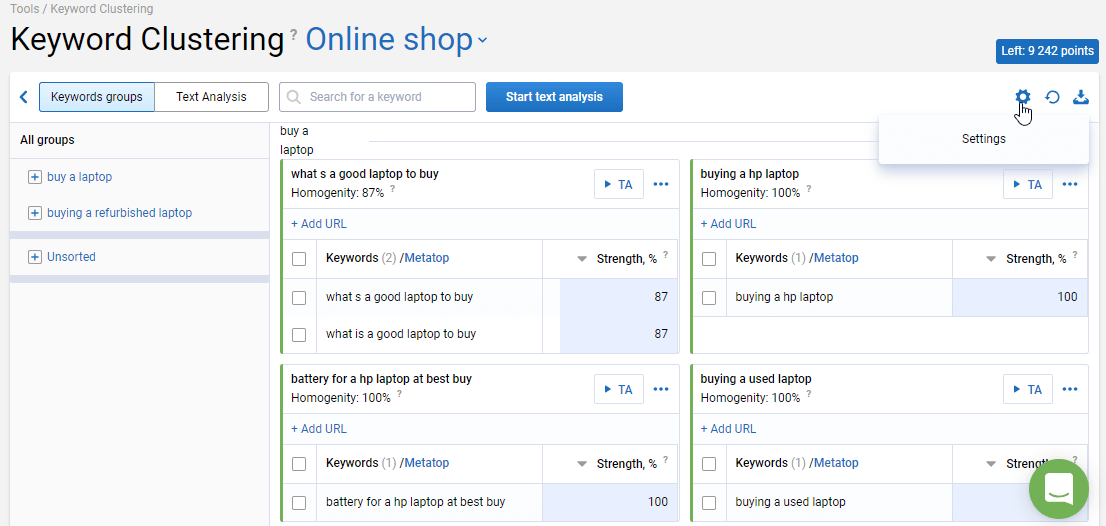 After the clustering is finished, the report will show the groups of keywords: Protocluster (1), Supercluster (2), and Cluster (3). They can be used as the basis for filling in corresponding categories, subcategories, or product pages.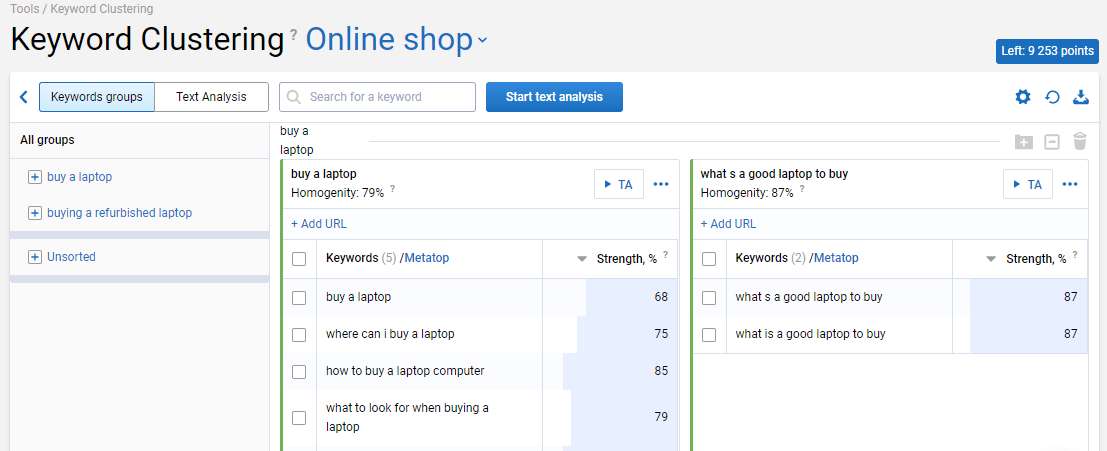 Completing and expanding the page structure

I've created a clustering report that I use when I complete and expand the site structure. What is convenient, you can edit these results according to your goals and desires and manually revise. After that, search queries can be distributed between pages of the prepared website structure.
How can you do that? General terms with the highest search volume can be moved to the most important categories and subcategories. Special keywords and long-tail keywords that bring more detail to the topic suit well to common pages and product data feeds. Of course, this is just a general example, so you can do it according to your own logic and experience.
Don't forget to think about keywords for the tag and filter pages. For example, there are such filter characteristics for the category
Notebooks
in my online shop:
The well-known SEO rule states that a page should be optimized for a specific keyword. For this reason, be aware that you shouldn't mix commercial and informational search queries. If you doubt which keywords are best for a page, use the Serpstat Tree view option to examine the competitor's website structure with keywords. Or google this keyword and analyze SERPs so that you can immediately find out for which search terms a specific page appears in search results.
This step is the right time to elaborate on the rough site structure and to expand it using the clustered keyword list. If you see that some pages are not covered by keywords, do the extra keyword research to fill the gap.
For example, while clustering, I found that there are a lot of search queries associated with gaming notebooks. Although this category was not intended, I can do additional keyword research and expand the previous keyword list. You should pay special attention to the Related Keywords section, which is an important source of LSI semantics.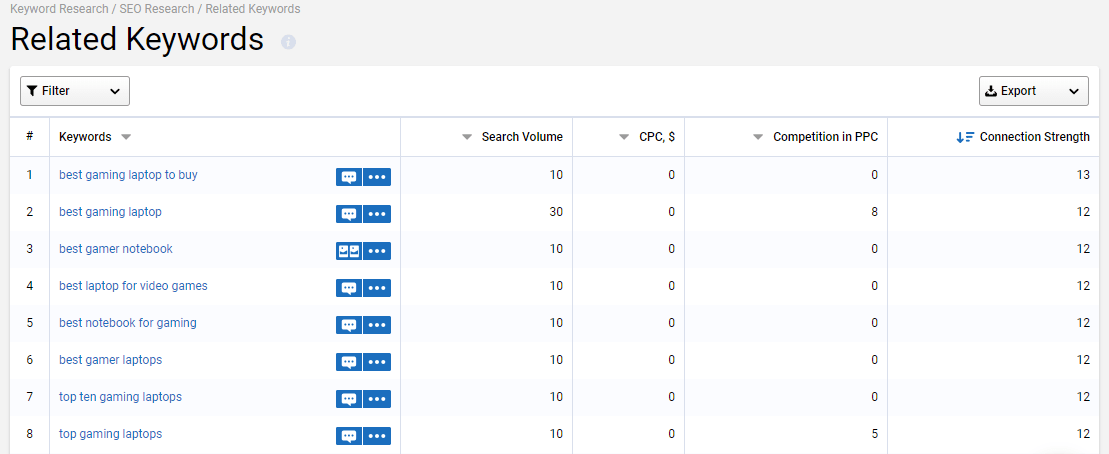 Advanced keyword structure report
To populate the site structure, you should define content for all areas. Keep working on your clustering project to create the job for copywriters and use the website structure analysis tool. Serpstat's
Text Analytics software
lets you examine each page for key text parameters. The special feature of the option is that the page analyzed is compared with the corresponding pages of the competitors. As a result, you get a large report with recommendations for creating or improving the specific page. What should you do to get this data?
1. Choose clusters that you want to use for a specific page (category, subcategory, product page, etc.).
2. Click on the
TA
button
3. If your page already exists, add the existing URL.
4. Start the text analysis.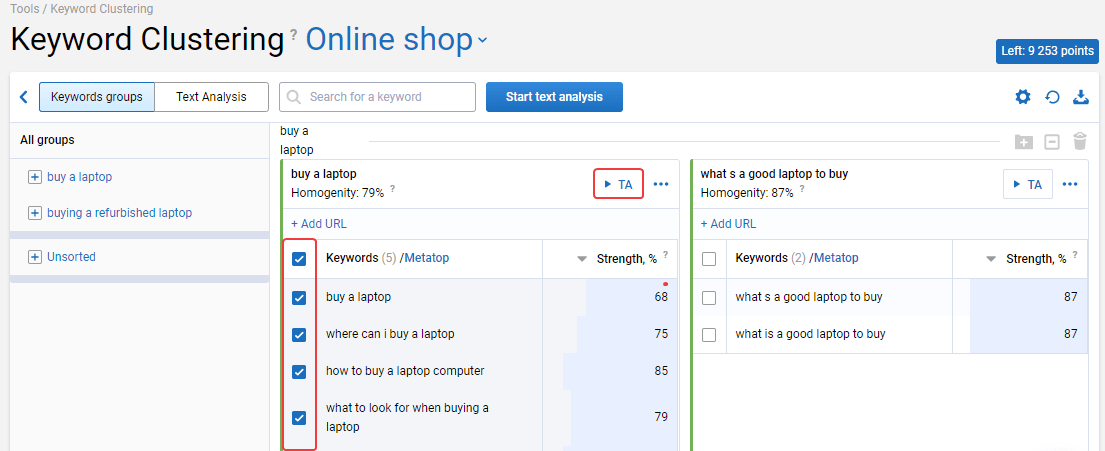 Website keyword research tools
The following information shows:
how well the chosen keywords of the analyzed pages fit
what is the relationship between keywords in the group.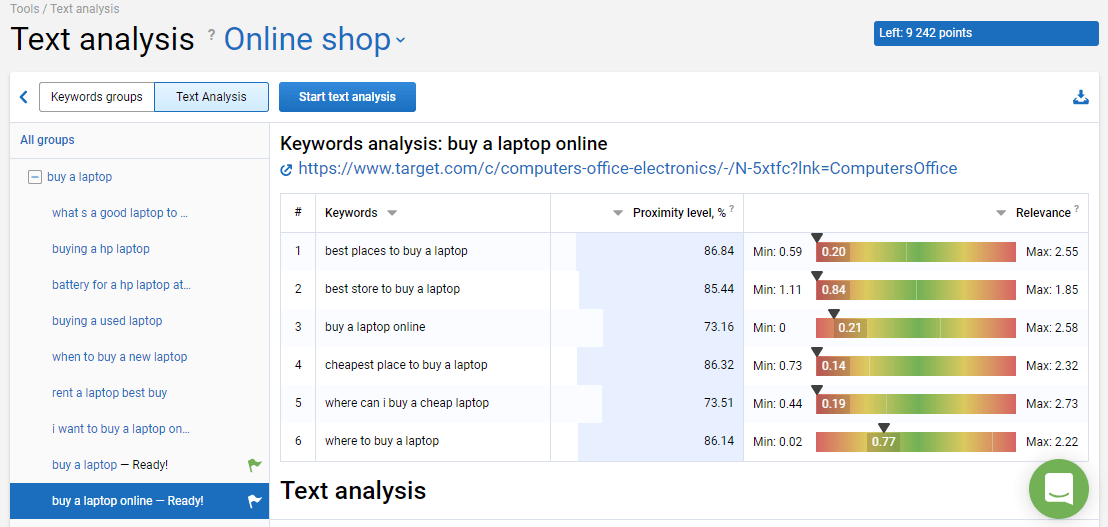 the importance of keywords in title, description and body text structure keywords
how popular is the particular keyword among competitors
whether the keywords on the page are present.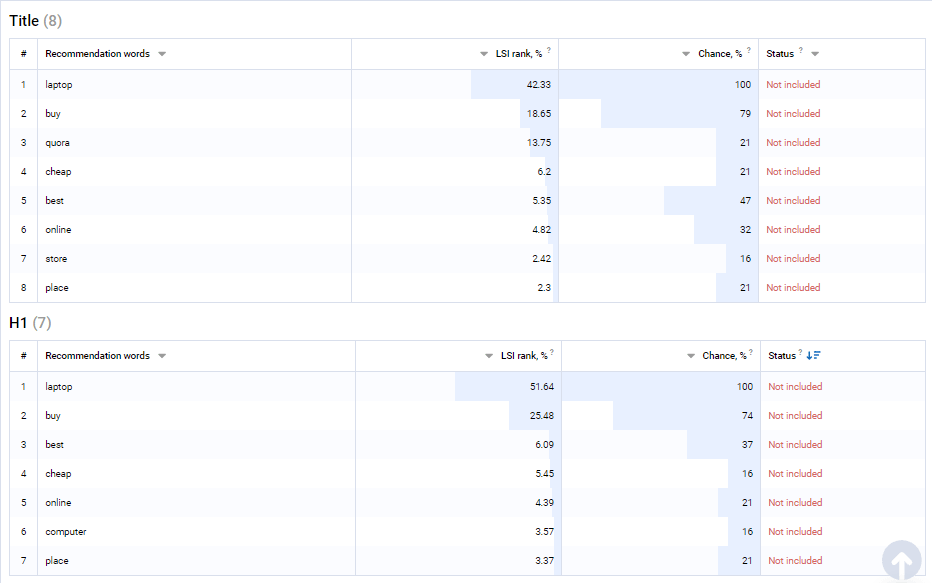 whether the length of the text corresponds to the average added value
whether related technical errors have occurred on the page.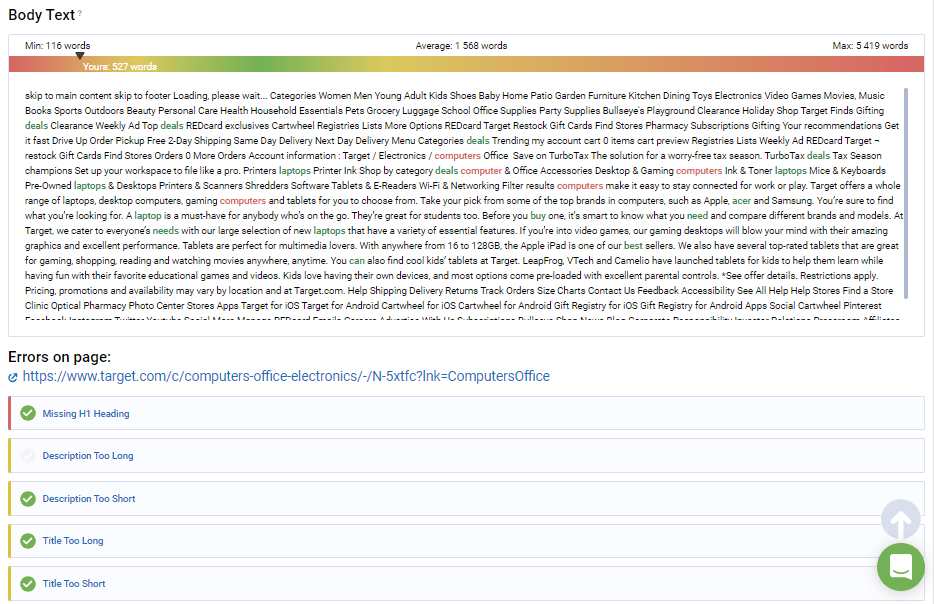 SEO content mapping and analysis
Using these recommendations, you can assign a task to the copywriter for a particular page that defines:
keywords that should be used in the title and description tags, headlines, and text
further recommendations for improvement if the page already exist.
Of course, there are several little things that should be considered in keyword mapping. To distribute keywords in accordance with the site structure, you have to keep in mind a few key factors that are not limited to usability and still important in your chosen SEO strategy. In this guide, there are several ways to save your keyword mapping time: competitor analysis, keyword research, and especially clustering and text analytics.
So to do the keyword mapping, follow the instructions:
1. Prepare the keyword list.
2. Find and examine your competitors in the niche.
3. Create a rough website structure based on competitive analysis and keyword research.
4. Group keywords using the
keyword clustering tool
and distribute the clusters on the pages.
5. Enhance site structure and keyword list and create tasks for copywriters.
Learn how to get the most out of Serpstat
Want to get a personal demo, trial period or bunch of successful use cases?
Send a request and our expert will contact you ;)
Found an error? Select it and press Ctrl + Enter to tell us
Cases, lifehacks, researches and useful articles
Don't you have time to follow the news? No worries!
Our editor Stacy will choose articles that will definitely help you with your work. Join our cozy community :)
By clicking the button, you agree to our privacy policy.