SEO

–

9 min read

–

August 7, 2019
Website Builders VS. WordPress — Which Is Better For SEO?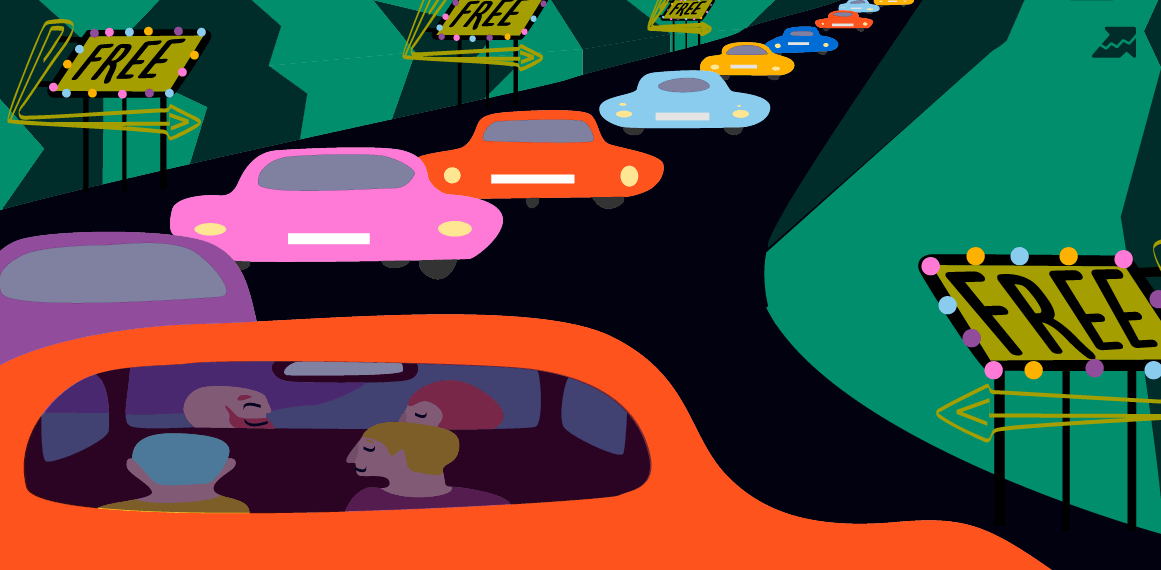 It's the eternal, infamous battle – the clash between website builders and WordPress. Specifically, which is better for SEO?

When it comes to ranking in search results, even the most subtle of changes to your site can have massive effects. So when you hear the widespread rumour that your site has no chance of ranking just because it was made with a website builder, it's pretty crushing.

But is there actually any truth to these claims? Should you use WordPress to stand a chance of being smiled upon by Google, or can website builders rank up there with the best of them?

Website builders are known for being the cheap and cheerful way to build your website, but that doesn't necessarily mean you won't be setting your site up for success. If you choose
a quality website builder, then you'll get a quality range of built-in SEO tools to boost your rankings.
The best examples are the leading players: Wix, Weebly, and Squarespace (
What Square.space helps to detect if a website is built with Squarespace and what template it uses). While it's true some website builders
won't
give you much chance of ranking in Google, you can be confident that these three top dogs can get you into that sought after top spot.
So just what do these builders have to offer?
Of course, you get all the standard SEO essentials, including:
Mobile responsive templates

These features cover the SEO basics you need to nail to get noticed by search engines, and not be banished to the tenth results page.
Website builders save you time by automatically including and enabling essential features. For example,
Squarespace automatically generates a sitemap for you, includes a free SSL certificate, and creates indexable pages with clean HTML markup and clean URLs.
The list goes on, but the main takeaway is your site is already optimized even
before
you start working your own SEO magic. This makes your life easier, saves you time, and helps you grow.
The obvious difference between website builders and WordPress is that you get a much more hands-on and technical approach with WordPress.

While this takes up more time and effort, it means you get to be in total command of your site's SEO. You can choose your site's settings, which plugins to install, and more. Some people enjoy having complete control over these things, while others find it daunting.

Your site isn't automatically optimized for SEO – for example, you need to make sure you pick a theme that's mobile optimized, and you need to generate sitemaps yourself. Make sure you install an SSL certificate too, even if you're not selling online – 65% of domains ranking for high-volume keywords are HTTPS!

Unless you're a hardcore techy, it's worth installing an approved SEO app to make sure your site is getting the best SEO treatment possible.

Plugins like Serpstat come with features such as keyword optimization, Google result previews, and readability scores. They can take care of making your site easily indexable, and do much more besides. This is important, as it makes WordPress much more accessible to everyday users.

WordPress certainly has the power to give you top-notch SEO tools – but the optimization needs to come from you.

What's the word on the SERP?

There are numerous articles, guides, and cheat sheets out there with hot tips on how to win Google's favor. In all the notes on best practices, there's not one mention of avoiding website builders. When it comes to ranking, it seems to be less important
which
platform you choose, and more to do with
how
you use it.
Search engines don't seem to care one bit whether you're a Weebly or WordPress fan. The consistent focus is on quality content, relevant links, headings, page structure, mobile-friendly sites, security, user experience, domains…
the complete list goes on and on.
All of those things are possible whether you choose to build with a website builder or with WordPress. Any other differences will most likely have minor impacts on your site's ranking.
One of the main arguments that arise around website builder SEO is that search engines struggle to find or crawl sites built on them. It's time to put that to rest once and for all – Google actually outlines in its
Webmaster Guidelines that websites built with either Wix or WordPress are perfectly crawlable by search engines. As Wix proudly boasts in its blog,
67% of Wix users appear on Google's first results page.
It seems that the battle of the builders has been fought needlessly for years. Google itself has a website builder called
Google Sites, while
Google Domains has a partnership with several website builders, including Wix, Weebly, Squarespace, and Shopify. This all suggests that Google isn't discriminating against website builder sites in its search results.
That said, for those with the skills to manage it, you can see why WordPress has such a reputation for SEO success. More complex SEO measures – such as optimizing page speeds, applying complex coding, and using schema markup – can be challenging to carry out with a website builder. WordPress also gives you the freedom to ensure you're using the latest technologies, rather than relying on your website builder to stay ahead of the curve.
Do what's right for you and your site

At the end of the day, you need to choose the platform that's right for you. If you're a total beginner, the built-in ease of a website builder is preferable. If you're up for a hands-on SEO experience, WordPress will serve you well.
WordPress is best for:
Complex or very large websites

Anyone who wants total control over their site and SEO

Confident website builders

You can optimize your WordPress SEO by:
Choosing a quality hosting provider

Brushing up on your coding (keep it clean!)

WordPress is a powerful, flexible platform which undeniably has great SEO potential. Choose it because you want that level of control, or need custom features or designs for your site. If you're not comfortable with handling all the nitty-gritty technical details, then don't choose WordPress based purely on its SEO reputation, as you won't get the most out of it.
Website builders are best for:
All-in-one, built-in convenience

Users short on time and/or money

You can optimize your website builder SEO by:
Choosing a paid plan over a free plan

Connecting your own custom domain

Following checklists or personalized plans

Website builders are used by designers and beginners alike because of their easy and cost-effective editors. If this sounds right for you, then you can be confident in your builder's SEO tools. As it says on
Google Domains' page: "Using a web builder can be a wonderful option for new ventures large and small."
As always when it comes to SEO,
content is king
. Choose the platform that will let you dedicate your efforts and resources to producing top quality content – this will do more for your rankings than picking one builder over another based on internet rumours.
Speed up your search marketing growth with Serpstat!
Keyword and backlink opportunities, competitors' online strategy, daily rankings and SEO-related issues.
A pack of tools for reducing your time on SEO tasks.
Found an error? Select it and press Ctrl + Enter to tell us
Cases, life hacks, researches, and useful articles
Don't you have time to follow the news? No worries! Our editor will choose articles that will definitely help you with your work. Join our cozy community :)
By clicking the button, you agree to our privacy policy.