YouTube Transcription
In case you are collecting the information for a niche using different services, especially YouTube content, this tool will do most of the work!

No need to manually write down the information from the video while watching it! With the Youtube transcription tool you will be able to get subtitles from a YouTube video in one click. Paste a link to the video and choose a language for subtitles.

Use case:
You have a Youtube channel and your blog needs new articles. Recording videos, you can use transcriptions of videos and use them as article drafts for your blog.
Another way is to use YouTube as your assistant in content generation. Add links to the videos you're interested in and use texts as:
- descriptions to products;
- ad copies;
- content SEO;
- develop blog and publish articles;
- rewrite texts with the Paraphrasing tool and record new own videos.
How to use the tool
Enter a token from the profile;
Choose a language, paste a video's link and click the "Get video transcript!" button;
Check the text in the Video transcription tab.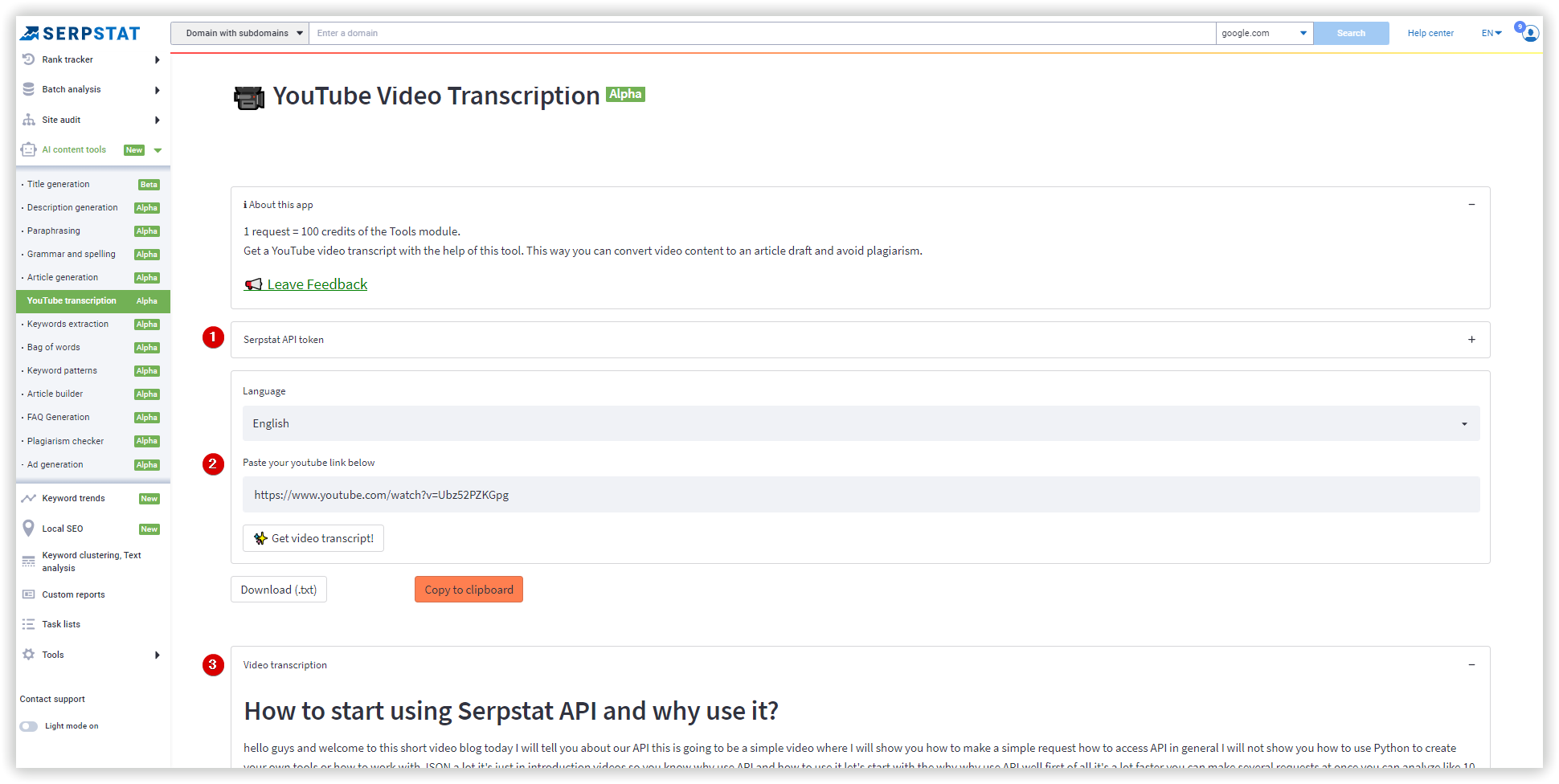 As soon as the report is done, you will be able to download it in the .txt format and copy to clipboard!

Available to:
Customers with a Team subscription or higher.

Credits:
1 request = 100 credits of the Tools module.

If you still have any questions, please contact the online support chat.