User Guide
PPC Research / Ads Examples tool lists all ad copies of the researched domain, along with paid keywords the ad copies come up for.
The metrics show the search volume for a keyword, its cost-per-click and competition level.

If clicked on an ad copy, the relevant page will be opened in a new tab.
Filtering and Sorting
The ads and keywords can be sorted by:
search volume;

ad position for a keyword;

presence of toponyms in a keyword;

presence or absence of specific words in a keyword;

competition level;

cost-per-click;

number of words in a keyword.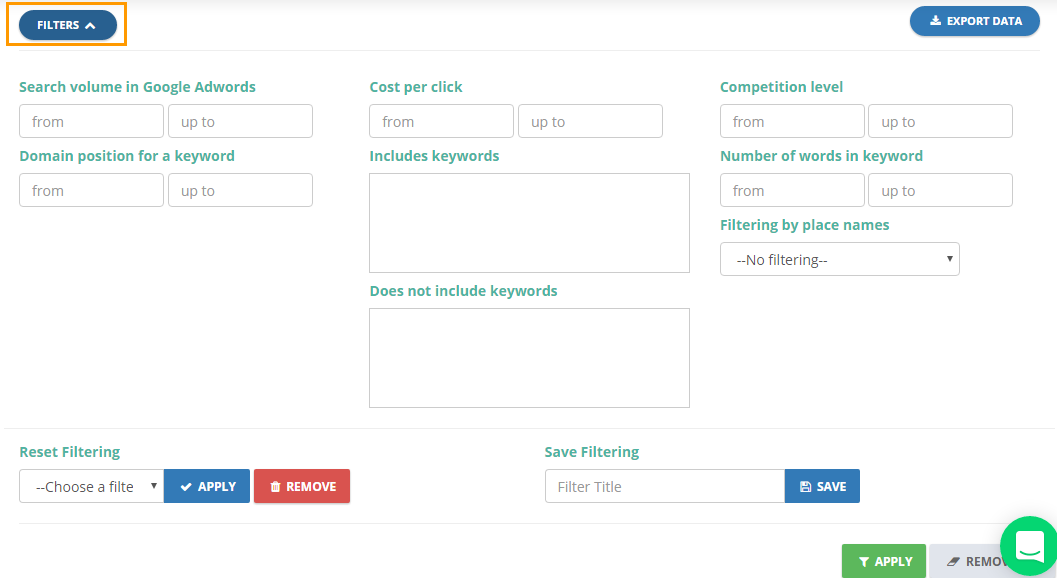 Data Export
You can export the list of competitors in one of the seven supported formats: CSV Open Office, CSV Microsoft Excel, XLS Microsoft Excel, XLSX Microsoft Excel, Google Docs, PDF, or TXT.