PPC Research / Ads Examples lists all ads of the researched domain, along with paid keywords with search volume, cost-per-click and competition level. If clicked on an ad copy, a page the ad belongs to will be opened in a new tab.

Filtering and Sorting
The data can be sorted by:
search volume according to Google Adwords;

domain position for a keyword;

CPC;

competition level in paid search;

number of words in a keyword;

presence of toponyms;

presence or absence of specific words in a keyword.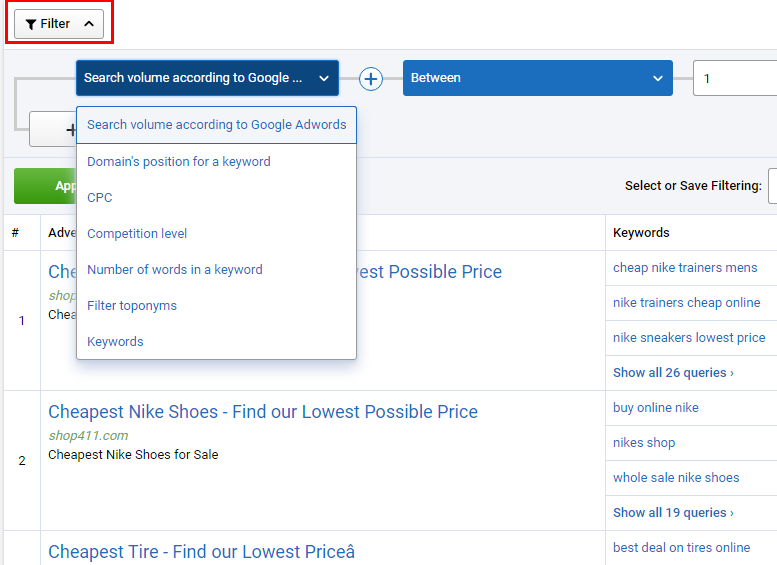 Data Export
The report can be exported in one of the seven supported formats: CSV Open Office, CSV Microsoft Excel, XLS Microsoft Excel, XLSX Microsoft Excel, Google Docs, PDF, or TXT. PDF export option supports branded reporting (starting from Plan C, users can upload their own logo to be added to the exported report).