Competitors by a keyword
The report shows a list of sites that compete for a given keyword and rank in the top 100 Google. This report will help you identify the real competitors in the niche.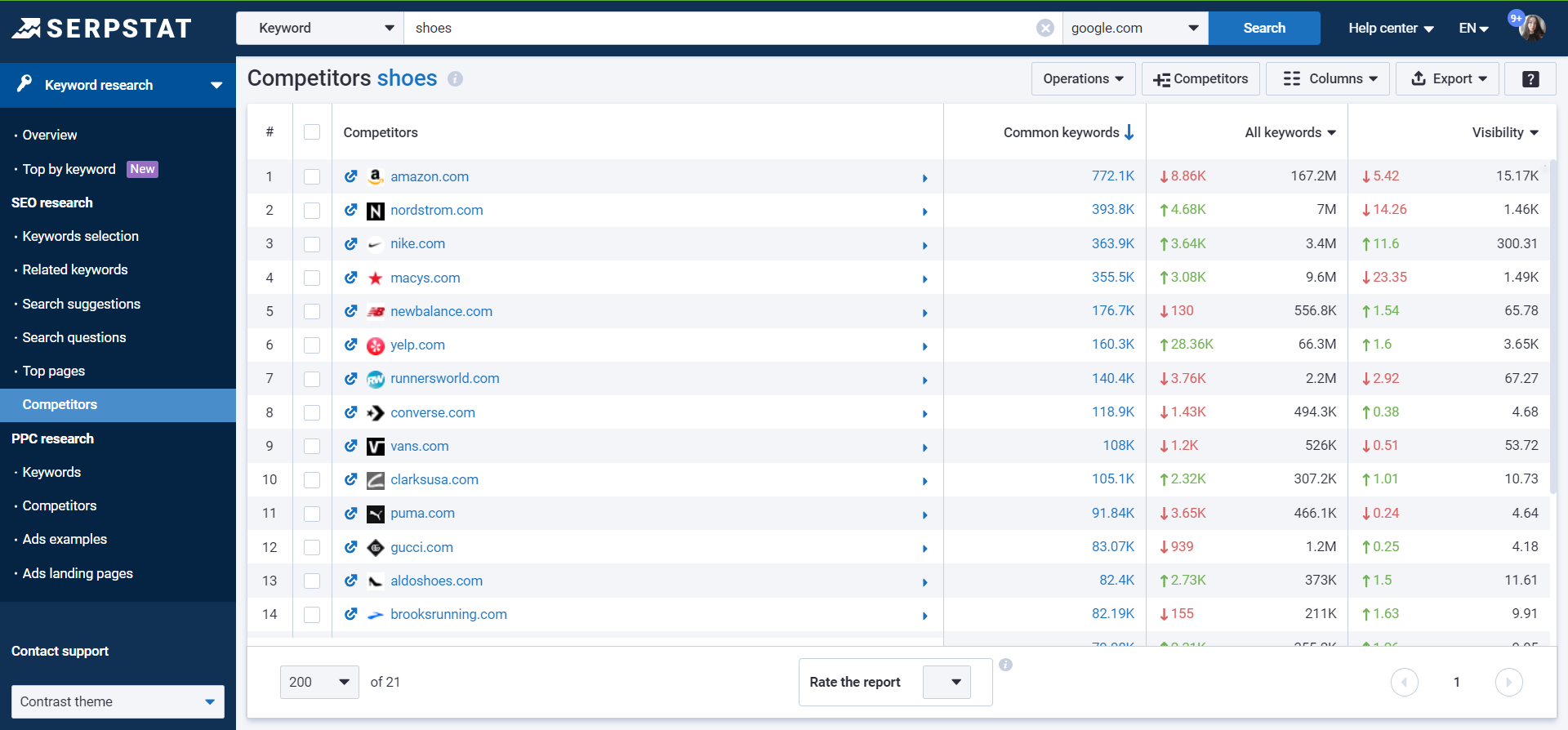 Related keywords — the number of domain keywords that contain the search keyword.
Total keywords — the total number of keywords in the domain.
Visibility is an indicator of visibility, as well as the dynamics of its change.
Use case: selection of competitors
By entering the key that interests you, you can see a list of competitors that are also ranked for this keyword;
- data collection based on competitors
Having selected competitors, a lot of opportunities open up for you. Collect and expand the keywords for your domain, see examples of ads and landing pages for them, replenish your list with outgoing links as well as sites for their placement, in general, enhance your site to the maximum :-)
Report set up
Here are some tips on how you can set up the report for your needs:
1. In the upper right corner, there is a button that will allow you to copy the necessary information by selecting the keywords, checkboxes will help with this;
2. Export the report in various formats: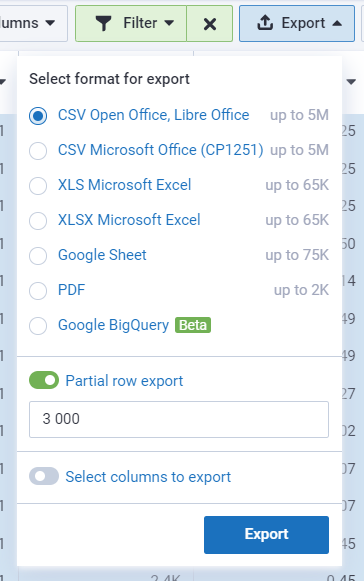 To export to Google (Sheets, BQ), connect your Google account to Serpstat. Then, exports will be done only to the connected account. You can change the account for export by changing the account email in Settings or disabling access directly through Google Settings.
3. The blue mark provides quick access to other reports;
4. A pointer to the left of the domain / URL will take you to the site itself;
5. Most indicators in the columns are clickable, to see a detailed report — click on the indicator.