AI content detection
AI content detection defines whether a text is written with AI and shows a percentage of written by a person or AI-generated content.

The tool helps check if a text contains AI-generated content and helps avoid possible blocking by Google.

Use case:
Organically combine texts written by a person and AI to be sure you add qualitative content.
Add texts written by a copywriter to check the quality of work.
How to use the tool
Enter the token from your profile;
Paste the text you want to detect the AI content;
Press the "Analyze text" button and get the result of the percentage of the real content to the fake content.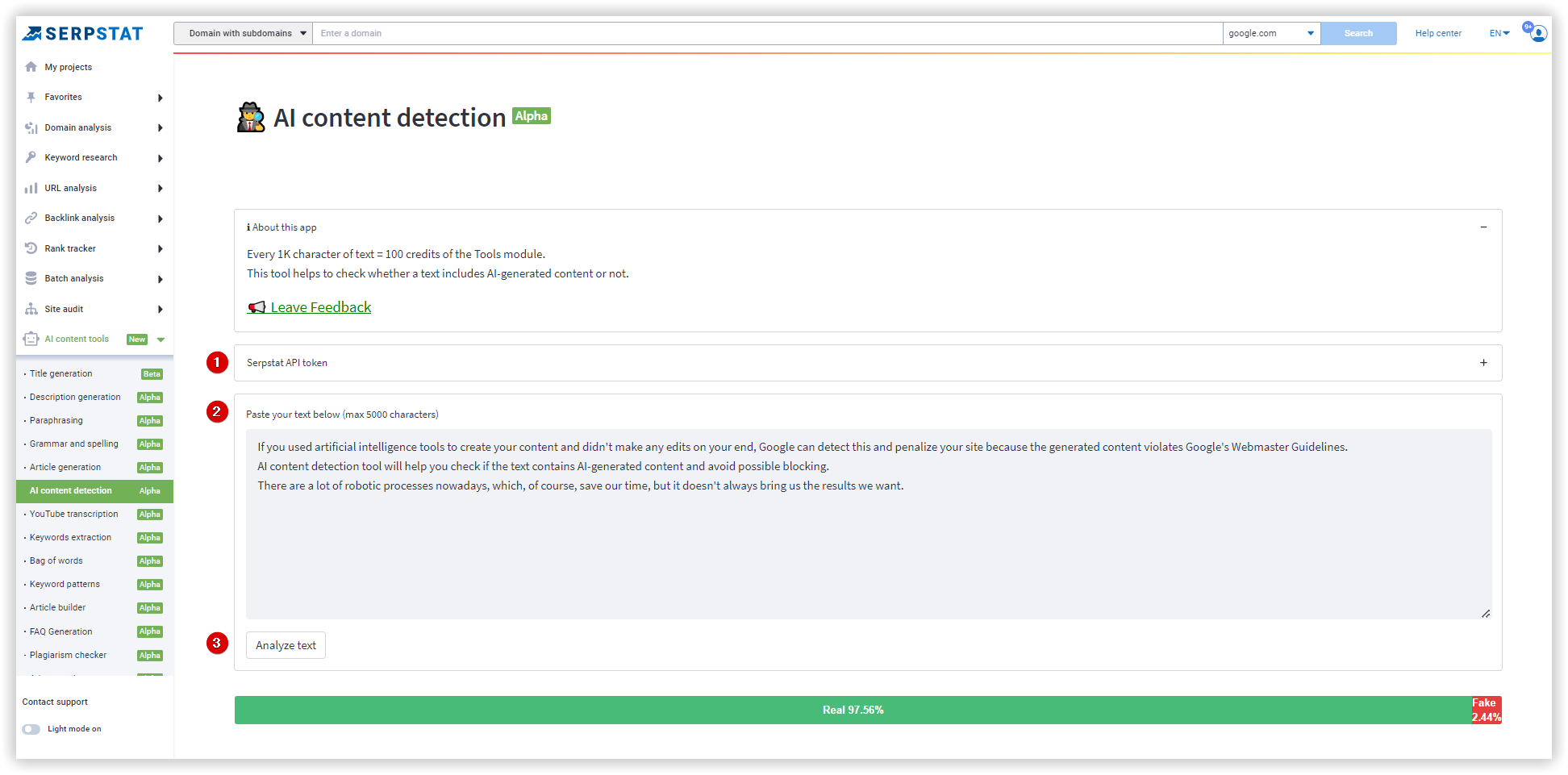 Available to:
Customers with the Team subscription or higher.

Credits:
Every 1K character of text = 100 credits of the Tools module.

If you still have any questions, contact the tech support chat.