Paraphrasing
Text uniqueness in SEO is a parameter used by search engines to determine the uniqueness and value of text to potential visitors.
The more unique the text is, the more likely it is to make it into the top 10 of Google's search results.

Paraphrasing rephrases added text with preserved meaning to its unique counterpart. The tool helps to save time and minimize manual work and will be useful for:
editors, copywriters;
SEO-, UX-, SMM- specialists;
business owners;
email-, content-, and video marketers;
Use case:
For example, while analyzing a relevant competitor that ranks in Google's top-10, you find good text that fits your niche.
Copy that text, paste it into the tool, and get a new similar text, without losing any meaning. Feel free to use it on your website without wasting time writing it manually, which will help you to promote your site.

How to use the tool
Enter the token from the profile;
Choose language and add the text you want to paraphrase;
Click Paraphrase and get the result with a % uniqueness score. You can also copy the created text to the clipboard.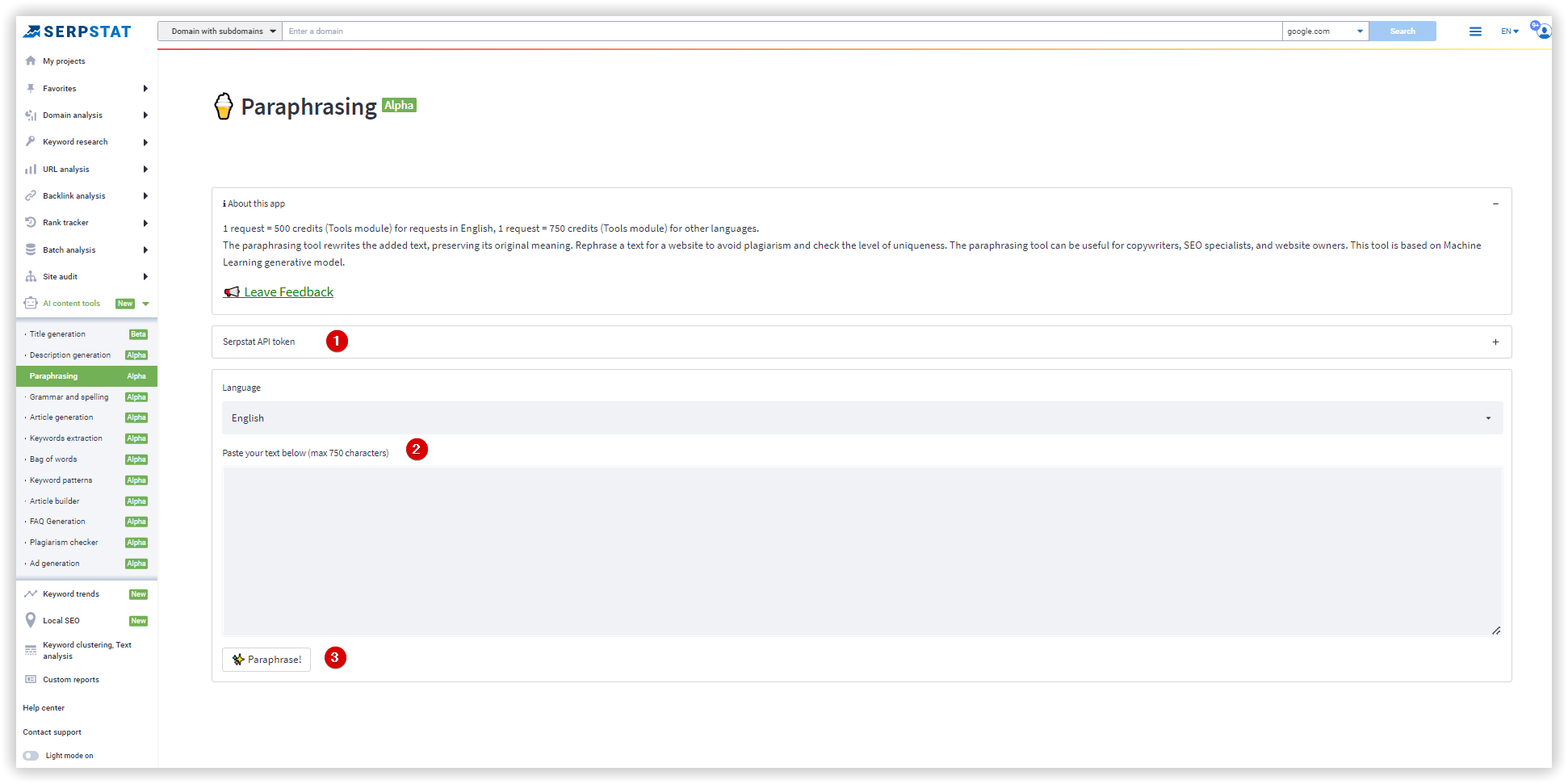 Available to:
Users with a Team subscription or higher.

Credits:
Each Paraphrasing request = 500 credits for English and 750 credtis of other languages of the Tools module.

If you still have any questions, can contact the tech support chat.

To learn more about how the tool works, you can watch the attached video!