Keyword patterns
The Keyword patterns tool finds keyword combinations that occur most often in the added list of keywords, and examples of words that could be replaced in a pattern. It can be used to highlight the main topics or intents within a given list.
Keyword patterns is an alternative version of the Keyword clustering tool, where keywords are grouped not by SERPs but by topic.
How it works
Add a list of keywords (each keyword on a new line);
Press Run;
Download the formed table in the .CSV format.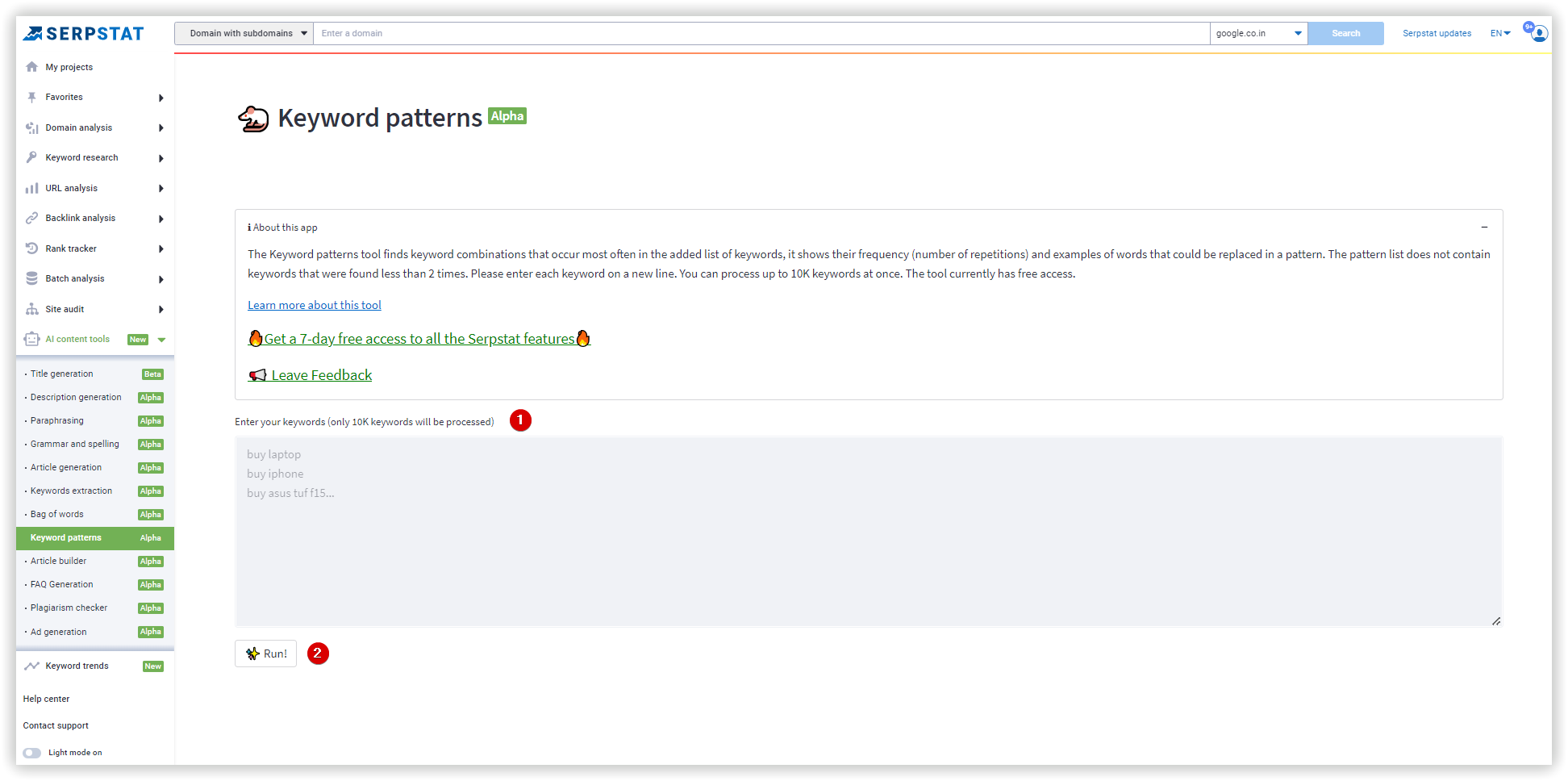 Separate words in keywords will be replaced with an underline. As a result, there will be a list of patterns and their frequency (how many times a query is in the list).
Results will contain the following data:
Pattern — a keyword pattern, with

an underline to replace;

Count

—

how many times a pattern was found in

the added list;
Replaced

—

variations of words that can be added in a pattern.
Use cases
1. To create filters for an online store. For example, "apple _" pattern is used as a filter category, and "pencil, airpods, ipad, iphone..." as filter options.
2. To expand a keywords list.
3. To generate Title/Description/H1. Replace an underline in the "pattern" column with one of the words in the "replaced" column. It helps automatically generate text for meta tags, fiters, tags etc.

To learn more about how the tool works, you can watch the attached video!