Ads Research shows pages that the ads belong to, along with paid keywords and their search volume, cost-per-click and competition level. If clicked on a URL, the page will be opened in a new tab.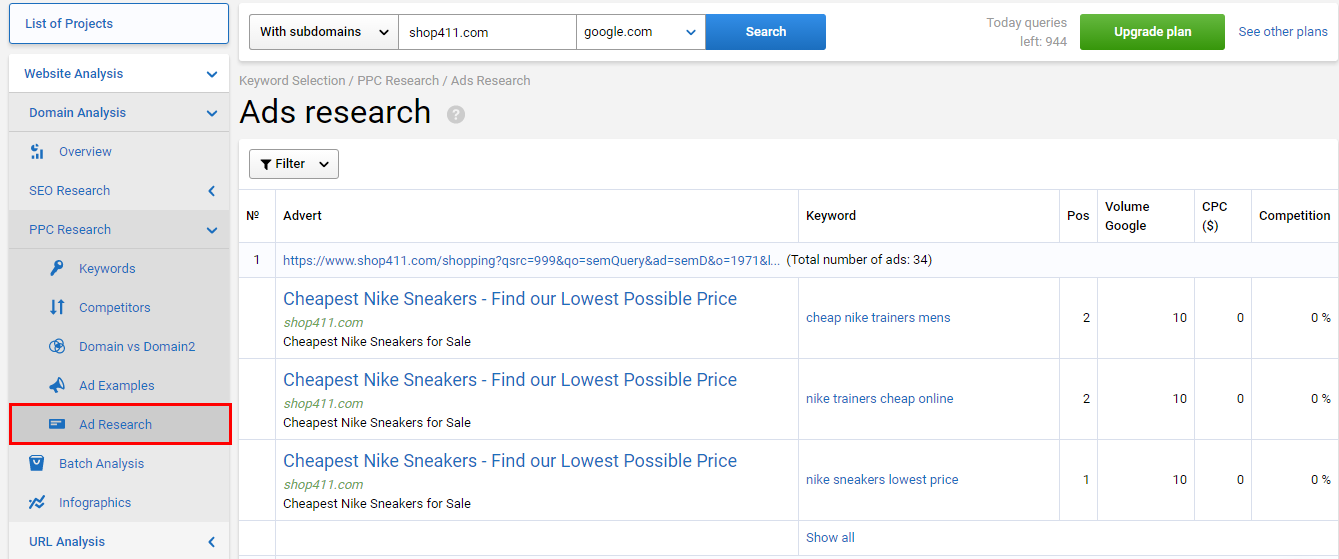 Metrics:
Advert - an ad displayed for the keyword
Keyword - a query for which an ad is displayed.
Pos - ad's position for a keyword in paid search results
Volume - keyword monthly search volume
CPC - keyword cost per click
Competition - level of competition on the keyword in paid search