How-to

–

12 min read

–

March 2, 2023
Персональная демонстрация
Оставьте заявку и мы проведем для вас персональную демонстрацию сервиса, предоставим пробный период и предложим комфортные условия для старта использования инструмента.
Search Engine Visibility: How to Check and Increase it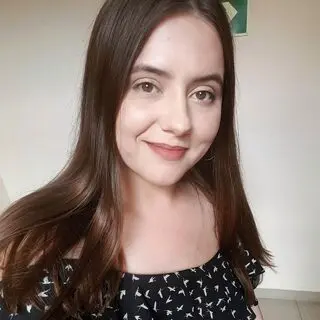 What Is Website Visibility In Search Engines?

Search visibility reflects how likely users are to discover a certain website when searching for relevant keywords. It is measured by the number of keywords the website ranks for, their search volume, and the domain's rankings in search results.

Analyzing this metric is essential for finding out the potential traffic your website can generate from organic search results, and determining where you stand among the competitors.

Low or zero website visibility means the domain has low positions for most relevant keywords, and users can't find it via organic search. On the other hand, search engine visibility is considered high when the website has high SERP rankings for a lot of high-volume (popular) keywords.

The explanation is simple: 75% of users never go past the first page of Google's search results, according to a study by Hubspot. So, whoever ends up on the first page, gets the most visibility and, therefore, traffic.

There's more. In their research, Sistrix concluded that the first organic result on Google gets 28.5% of clicks, whereas the second and the third get 15,7% and 11,0%, respectively:
How To Check The Website Visibility

So how do you check how visible your website is? It's not that complicated, as the majority of comprehensive SEO platforms offer some sort of search visibility check.

Serpstat is no exception, and it only takes a few clicks. Enter your domain into the search bar, select the region, and click search: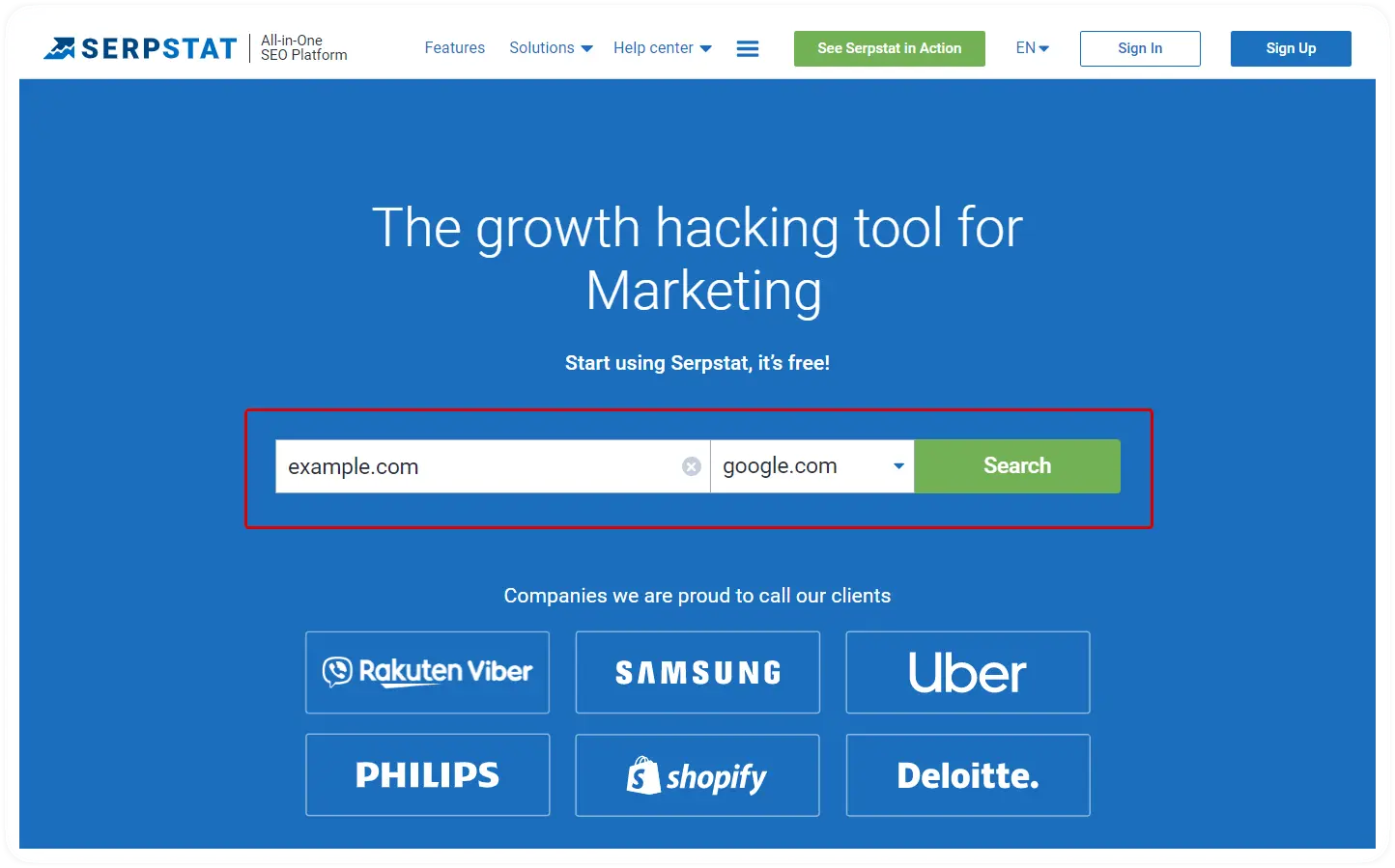 There you are. You will see the your domain's Visibility score in the top left corner:

Serpstat Domain Analysis tool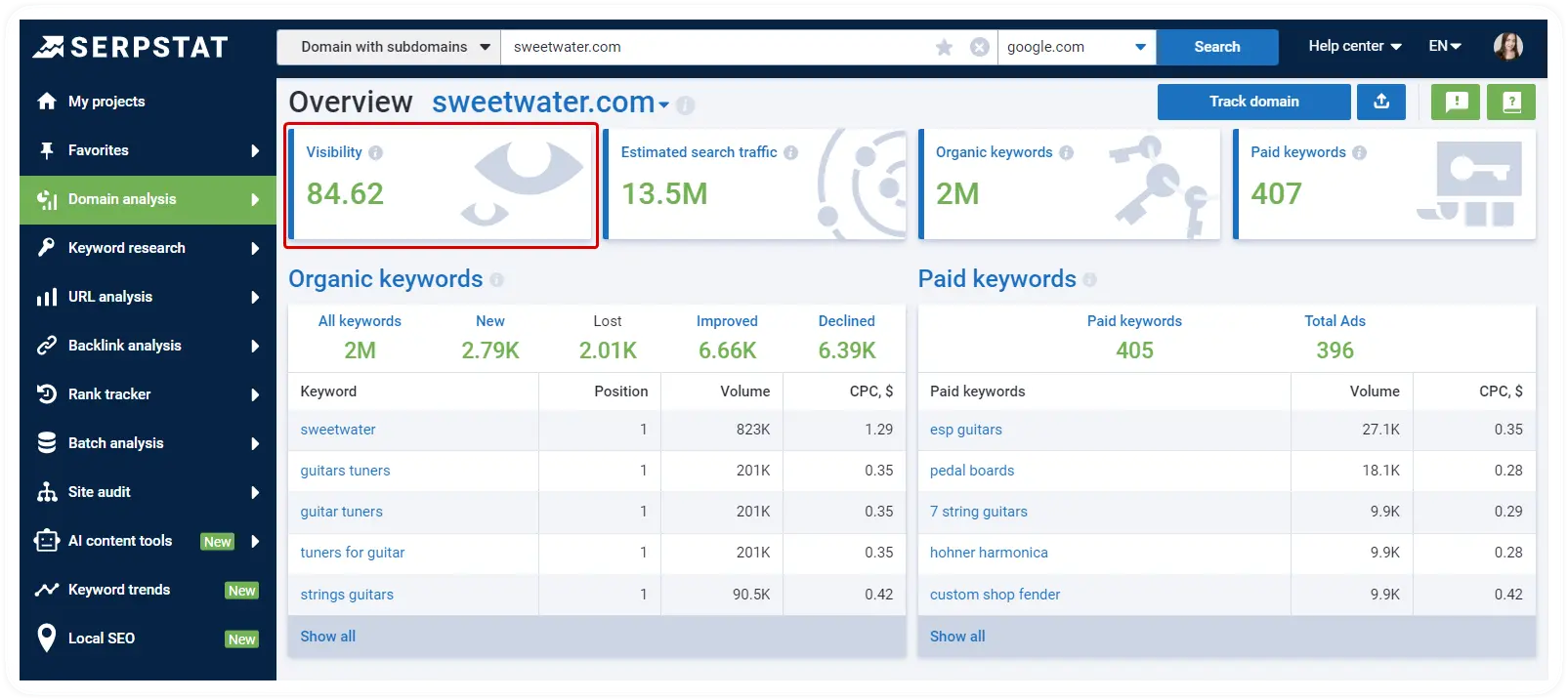 You may also wonder, what website visibility score is a good one?

Visibility is a relative score, and there's no specific value that can determine if it's good or bad. To properly define a website's visibility, you should assess current and previous scores to identify the progress (or regress) patterns. Also, tracking the visibility of direct competitors will allow you to see where you stand in the market and how you can improve your optimization strategy.  

Here's how we calculate the Serpstat Visibility score:

1.
We use millions of carefully curated popular keywords from the Serpstat database. 

2.
Then, we compile the list of keywords for which the domain ranks in the top 20 search results.

3.
The search volume of these keywords gets calculated.

4.
The search volume of each keyword is multiplied by the click-through rate of the website's position for the specified keyword. The highest coefficient is assigned to the first three positions in the search results, then the score drops. For the first position, the coefficient is one, and for positions 11 to 20, it's 0.05. 

5.
The total domain traffic is determined by adding up the numbers obtained in the previous step.

6.
The total traffic is divided by the search volume of one million phrases from the database.

7.
The result is converted to a percentage by multiplying it by one hundred.

8.
Finally, the total number is multiplied by a thousand for convenience.

Would you like to check your website's search engine visibility and find ways to improve it? You can do it
for free

with Serpstat! 


Don't miss out on the opportunity to boost your search engine rankings and drive more traffic to your website. Sign up to get your free 7-day trial of the platform. We will notify you when the trial is about to end, so that you can cancel it if you want to.

How To Increase Your Search Engine Visibility: 11 Steps

There are tons of ways to improve a website's search engine visibility. Here are 11 of them, as well as some useful recourses to learn more about each of them:

1. Check if your website was hit with a search engine penalty via Google Search Console.

If that's the case, fix it as soon as possible. To prevent it from happening, strictly follow the Google Search Essentials (previously known as Webmaster Guidelines).

2. Ensure great website architecture and usability.

A strong website structure is essential for any website. If users can't navigate your site quickly and easily, they will likely return to the search results page (SERP) immediately. If this happens, Google may take note of such user behavior and conclude that your website isn't useful for your visitors and lower your rankings.

3. Implement Rank Tracking.

Rank tracking will allow you to monitor your website's search engine rankings for specific keywords over time. It's helpful for identifying trends and changes in your website's SERP performance. You can then use this data to adjust your SEO strategy.

4. Create a list of semantic keywords and use them in your content.

Using relevant keywords in your content will boost your search engine visibility because it allows search engines to understand what your website is about and match it to relevant search queries.

5. Optimize meta tags.

Optimized meta tags that accurately describe the page content help search engines better understand the context and relevance of your content, leading to higher search rankings. Besides, a well-crafted meta description can improve any webpage's click-through rate (CTR) by attracting the user's attention.


6. Create unique and high-quality content.

Providing valuable information to users will increase the likelihood of them linking and sharing your content on social media and their websites. These signals to search engines that the content is relevant and authoritative, resulting in higher rankings and visibility for the website.


7. Implement internal linking.

Internal linking helps establish a clear hierarchy and structure on the website, making it easier for search engine crawlers to navigate and understand the content. This can lead to improved indexing, higher rankings, and, ultimately, increased visibility in search engine results.

8. Optimize your website for mobile devices

Optimizing a website for mobile devices makes it easier for mobile users to access and navigate the site, which can lead to increased user engagement and a lower bounce rate. Search engines like Google prioritize mobile-friendly websites in their search results, so optimizing for mobile can also improve the website's visibility.

9. Increase your website's Page Load Speed.

Increasing a website's loading speed helps to improve user experience and reduces bounce rates. In turn, it leads to increased engagement, longer session durations, and, ultimately, improved search engine rankings and visibility.

10. Conduct a technical SEO audit and fix all the issues.

A technical audit helps to identify and fix issues that may hinder a website's performance in search engine results. By resolving technical issues such as broken links, duplicate content, and slow page load speed, search engines can more easily crawl and index the website, which will improve the website's visibility and rankings.

11. Acquire backlinks from authoritative websites in similar fields.

When reputable websites link back to a website, it signals to search engines that the website has valuable and relevant content, leading to higher rankings in search results.
However, it's important to note that the quality of the backlinks is more important than the quantity, as spammy or low-quality backlinks can actually harm a website's search engine rankings.

Conclusion
To evaluate the effectiveness of SEO optimization and make timely corrections in case of negative dynamics, it is necessary to check the website's search engine visibility and compare it with competitors. Serpstat can help track changes in visibility values over the course of a year and determine if the website is moving in the right direction.

A sharp drop in visibility may indicate search engine penalties or major technical issues on the website, such as incorrect settings in the robots.txt file, slow loading speed, duplicate content, broken links, etc.

Combining internal and external SEO optimization tactics will help you get your website to high positions in search engine results and improve its visibility.

FAQ: Common Questions About Website Visibility
No specific search visibility score can be considered universally "good" as it varies based on factors such as industry, competition, and search engine algorithm changes. However, generally speaking, a higher search visibility score would indicate better performance in search results, and a lower score could suggest room for improvement in SEO efforts. It's important to track search visibility over time and against competitors to evaluate the effectiveness of optimization efforts.
Several tools can help you check your visibility on Google, including:

1. Google Search Console: It's a free tool from Google that provides insights into how your website performs in Google search results, including clicks, impressions, and click-through rates.
2. Comprehensive SEO tools, such as Serpstat, Ahrefs, etc. They offer a visibility score that shows how visible your website is, based on your website's ranking positions and the search volume of your keywords.
Speed up your search marketing growth with Serpstat!
Keyword and backlink opportunities, competitors' online strategy, daily rankings and SEO-related issues.
A pack of tools for reducing your time on SEO tasks.
Found an error? Select it and press Ctrl + Enter to tell us
Cases, life hacks, researches, and useful articles
Don't you have time to follow the news? No worries! Our editor will choose articles that will definitely help you with your work. Join our cozy community :)
By clicking the button, you agree to our privacy policy.