How Serpstat Helped Me Get My MBA Degree: Experience Of Vladislava Rykova, Head Of MAVR Marketing Agency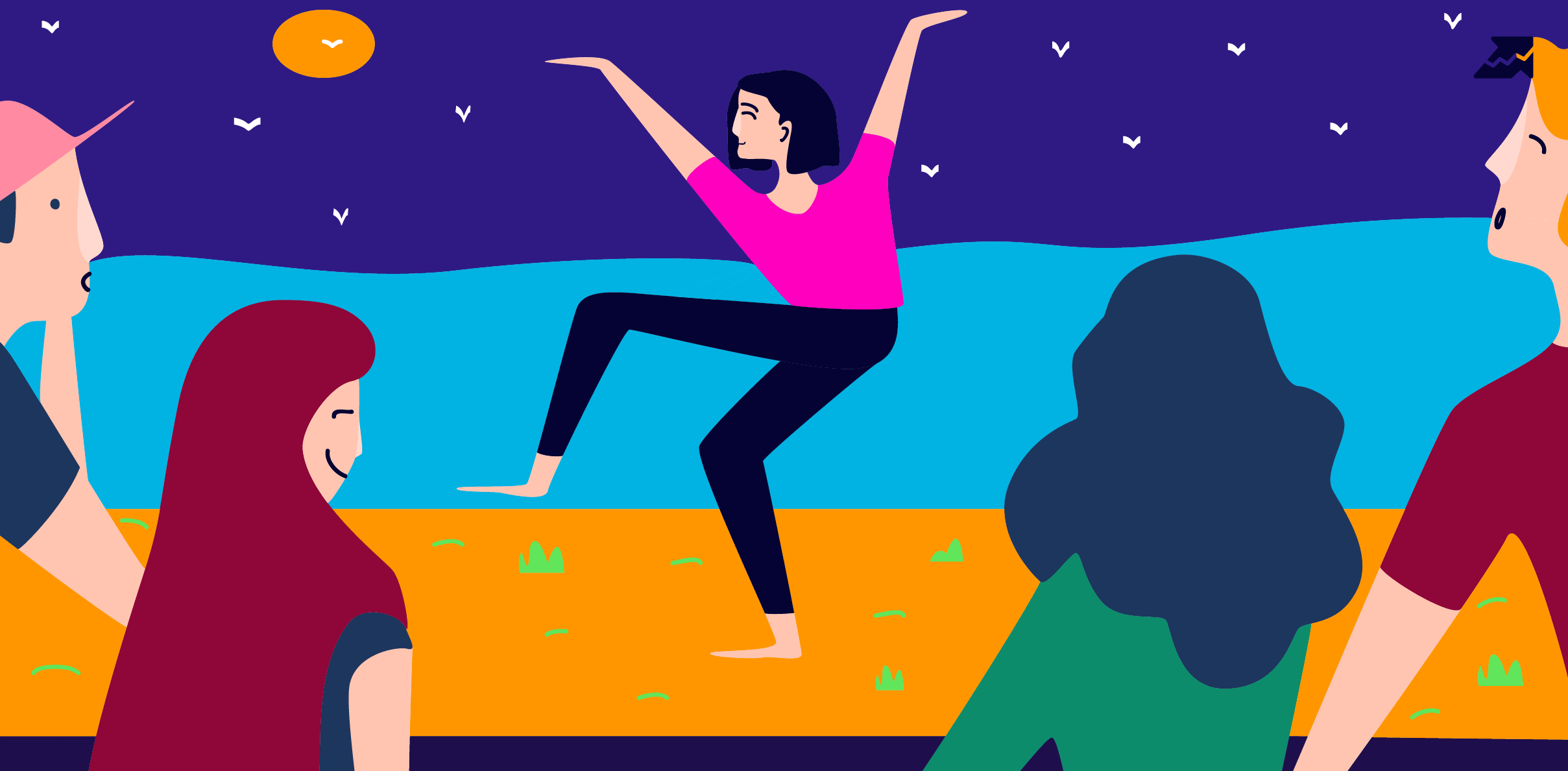 MAVR
is an internet marketing agency that specializes in strategic planning for B2B and B2C companies, as well as conducting and improving the effectiveness of advertising campaigns on the internet. The main directions are SEO, PPC, SMM, email marketing.
Building long-term friendly and trusting relationships with clients, comfort, and mutual respect are in the company's first place. We are focused on getting high results by treating projects as if they were our own. The company's main task is that clients receive only positive emotions from cooperation with us, along with the quality of the work performed. Our motto is, "We don't sell marketing services, we build relationships."
In 2018, I started my MBA training from City Business School, where I had to write and defend my thesis to get a diploma. Essentially, the topic "Information strategies for promoting services on the internet using the example of the MAVR marketing agency" was relevant for me.
More and more companies appear in the marketing services market. This happens because this niche has a low entry threshold, and almost all information for training is available for free on the internet. By the way, Serpstat blog is a direct proof of this.

It is becoming more challenging to stand out against the background of competitors. The use of standard internet marketing tools (contextual, targeted advertising, SEO, SMM) doesn't bring the expected results concerning the cost of attracting 1 visitor to the site and the cost of 1 lead. Another feature is that the term for deciding on the B2B segment takes from 2 weeks to 6 months, depending on the decision-makers and the company's organization.

At the moment, there is a tendency for sales to move to "level 3.0", where:
1.0 - company - person sales;
2.0 - person - person;
3.0 - expert - person, that is, the expertise "sells".

Even global giants such as Google and Yandex understand this and implement the importance of assigning expertise to content to their search algorithms. For example, the Vega algorithm from Yandex and updatng Google ranking algorithm with the E-A-T factor. Therefore, it is crucial to develop an information strategy to promote services on the Internet in connection with the changing conditions.

In particular, the topic is relevant due to the importance of Internet marketing for business. This direction is the most important and vital for developing industries; we saw this perfectly during the quarantine because of COVID-19.
Another important point: internet marketing is not worth studying in a static form. This is a dynamic industry, so a fair picture can be obtained only when considering it as a systemic process.
Our tasks:
Study the content strategy of 3-5 direct competitors.
Study the current information strategy of the MAVR company.
Develop practical recommendations for promoting the MAVR marketing agency's services on the internet using an information strategy.

Research methods:
deductive method, analytical approach, SWOT analysis.
How we used Serpstat to achieve these goals
First of all, to study the content strategy of direct competitors. We found them quickly, using the report
Site analysis → Domain analysis → SEO analysis → Competitors
.

To analyze direct competitors, we chose the following criteria:

blog visibility and traffic;
frequency of publications;
analysis of social networks;
analysis of other channels of content distribution (if any).
We carried out a visual analysis as well as benchmarking research using Serpstat.

Our specialists will contact you and discuss options for further work. These may include a personal demonstration, a trial period, comprehensive training articles, webinar recordings, and custom advice from a Serpstat specialist. It is our goal to make you feel comfortable while using Serpstat.
We chose these parameters because the number, frequency and categories of posts, topics, top pages, comments allow you to:
understand the general trend;
find ideas for developing your own blog;
consider the possibility of adding new functionality;
understand what competing companies focus on in promotion, what services or areas of expertise are being promoted on external sources, what they are focusing on in social networks, and how they promote their brand.

We have done a general analysis of competitors and downloaded the following indicators from Serpstat:
approximate traffic, visitors per month;
top 10 queries in Google
;
keywords in contextual advertising;
naturalness of link profile;
Blog
The biggest confusion in getting leads was because the MAVR blog was located at the vlada-rykova.com domain. SEO analysis of competitors showed that all companies have a blog on a subfolder (like site.com/blog) or a subdomain (like blog.site.com). We decided to locate MAVR blog on the corporate website and rename the vlada-rykova.com blog to Vladislava Rykova's personal blog.
Number of services provided
A large number of keywords in search is explained by the fact that competitors have more services, and the blog is implemented as a subfolder within the domain. It is necessary to expand the number of services on the site gradually.
At the moment, services are described in the same type, for example, SEO, SMM, email marketing. But each of them can be divided into smaller services which have a demand in search engines.
Main service, category -
contextual advertising, subcategories
:
contextual advertising audit;
setting up contextual advertising;
setting up Google Merchant Center and shopping campaigns;
working with price aggregators.

The main service, category -
promotion in search, subcategories:
competitors' external link audit;
natural links and crowd marketing;
lifting the sanctions of search engines;

SEO service at the stage of developing a new site or a site structure;
SERM or working with reputation in search engines;
working with press releases for SEO;
working with Google My Business.
Main service, category -
web analytics, subcategories:
usability audit of the site;
setting up advanced eСommerce;
setting up end-to-end analytics.
Main service, category -
promotion in social networks, subcategories:
dynamic targeted advertising for eCommerce;
working with opinion leaders;
development of a promotion strategy in social networks.
This is the main thing; further, it will be possible to expand the range of services, for example, SMM in TikTok with an increase in demand.

This scope of work will allow to:

increase the amount of traffic from search engines;
improve the position of the site with internal linking;
increase the number of leads because the site structure will become more comprehensive and cover more semantics.
Semantic core
The current services' semantic core needs to be updated: refresh keywords and volume, update meta tags and headings (h1-h6). Serpstat Keyword Analysis helps us to collect useful semantics. Here we use the report
Keyword analysis → Keyword selection
, which shows all the top phrases, including the desired one.

We also use the report
Keyword analysis → SEO research → Related keywords
, which contains all semantically related keywords from the top 20.

You can also download the eBook and learn how to collect semantics via Serpstat.
Our specialists will contact you and discuss options for further work. These may include a personal demonstration, a trial period, comprehensive training articles, webinar recordings, and custom advice from a Serpstat specialist. It is our goal to make you feel comfortable while using Serpstat.
Checking our site for technical issues
We conducted a website SEO audit with the help of Serpstat to find technical problems. The service not only detects issues but also gives recommendations how to eliminate them.
Such a check made it possible to determine the minimum requirements for improving the site's visibility in search engines, increasing traffic and positions.
Since search engines focus on the quality of content, content marketing is gaining particular importance among other internet marketing areas. The E-A-T principle in Google determines the vector of SEO development for two to three years ahead. Now the expertise and authority of the material will determine the success of the marketing strategy.

Thanks to Serpstat, I was not only able to get my MBA diploma, but also to improve the marketing strategy of MAVR.

Speed up your search marketing growth with Serpstat!
Keyword and backlink opportunities, competitors' online strategy, daily rankings and SEO-related issues.
A pack of tools for reducing your time on SEO tasks.
Found an error? Select it and press Ctrl + Enter to tell us
Cases, life hacks, researches, and useful articles
Don't you have time to follow the news? No worries! Our editor will choose articles that will definitely help you with your work. Join our cozy community :)
By clicking the button, you agree to our privacy policy.