1.1. How to get a token
To start working with Serpstat's API, first you need to get access token. Go to your Profile page and click the "Generate token" button: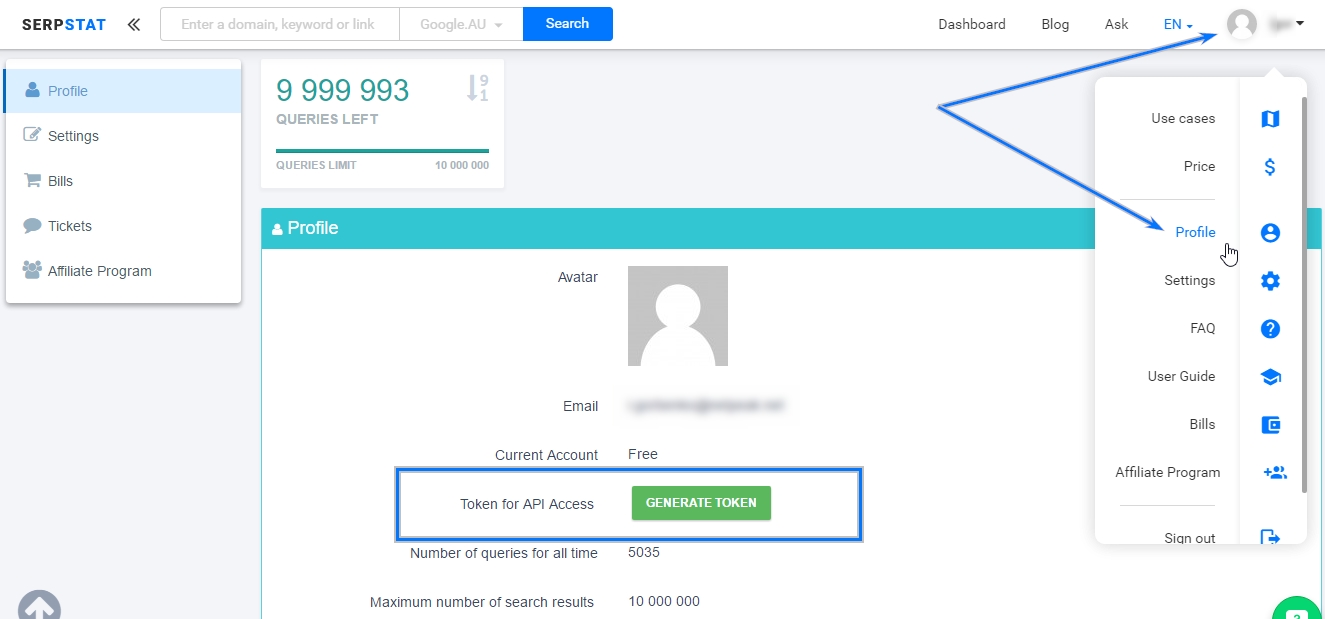 Your token will appear on your profile page:

You can change the number of your token any time by clicking "change token" button.