What Is Google Visibility score And How Is It Calculated In SEO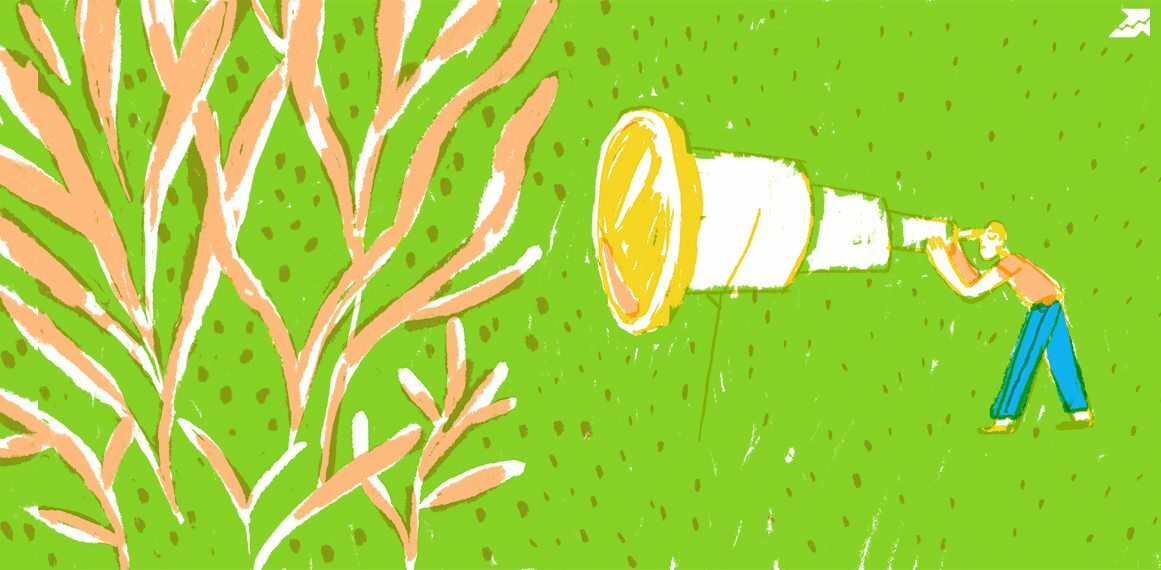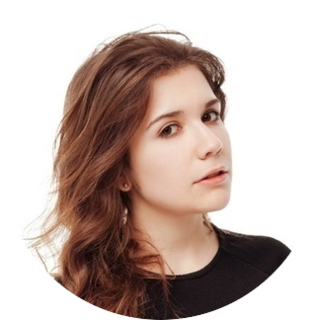 Elena K.
Chief Editor at Serpstat
We get a lot of questions about our SEO Visibility score and Google Visibility Score. That's why, in this post, we'll answer the most common questions and cover everything you need to know about Domain Visibility. Continue reading to find out how we calculate it, and what the "algorithm update" mark means.
What is SEO Visibility score and what is it used for?
Serpstat developed a relative index called search engine visibility score — the share of traffic that a website receives from its rankings. Simply said, visibility indicates how visible your site is in relation to the
volume of keyword searches
. The higher the Domain Visibility, the more visitors it will likely attract.
"What is good visibility?" you might wonder.
There is no such thing as a perfect score in the world. It is heavily dependent on the website's niche and size.
The best way to use this metric is to track how Visibility of your website is changing over time. Or to compare Visibility of sites in the same niche to see which one has a higher score.
Visibility is most often used as a general ratio that shows the effectiveness of the SEO work.
The ranking position of ranking keywords and the high search volume are used to calculate the Visibility Score. For each search engine tracked in the campaign, it is calculated per keyword for keywords that rank in the top 30 search engine results.

We calculate Search Visibility Score for keywords listed in the Top 30, thus if a keyword is ranked in position 31 or 99, it will be granted a Visibility Score of 0. As a result, a keyword's Visibility value is determined by its rank; for example, a keyword that ranks #1 will have a higher value than a keyword that ranks #4.

The greater the daily score, the more visible the site is

What does visibility mean in SEO?

It helps you to see an exact estimation of a collection of keywords' overall visibility in Google at a single glance.

It's given as a percentage, and it represents your impression share in organic results: how many times a user saw your website on the results page out of the total number of searches for the keywords.

You may track the visibility of single keywords and keyword groups in addition to the website search visibility. It means you can figure out what percentage of impressions certain keywords receive in organic search results. You can track keyword visibility across all of the search engines you've added to the project in the same way you can track website visibility.

Search Visibility will be visible at the top of each tab of your Campaign rankings: Rankings, Engines, and Competition except for Opportunities. It will also change depending on what you're looking at. The Engines tab, for example, will break down the Search Visibility score according to the engines you're monitoring. Competition will do the same thing, but only for you versus your competitors.

How is Domain visibility score calculated?
When it comes to SEO, organic search visibility in search engine results is the most important component in achieving your online business goals. Your business's long-term viability is jeopardized if potential customers can't discover you on Google, no matter how good your product is, how useful your content is, or how amazing your customer service is.

SEO domain visibility is a metric that tells you what percentage of all possible organic clicks.
Former algorithm was based on all keywords in our database, while the current one considers just 1 million selected keywords from various niches.
We collect keywords a domain ranks for in top-20 search results;

Pull search volume for each keyword from the top-20;

Count the SE traffic by multiplying the search volume of each keyword by the CTR based on domain's position;

Determine the maximum possible SE traffic score by summing up the search volumes of all keywords in the Serpstat's database;

Divide the domain's SE traffic by the maximum possible score;

Multiply by 100 to convert the gained result to per cent;

Multiply by 1000 for better displaying.


What is the CTR rate from the formula?
The click-through rate (CTR) is the ratio of clicks to displays. Each SERP position has a unique CTR: the higher the position, the better the CTR.

In PPC, CTR is most typically utilized. It's also sometimes used to estimate how much traffic may be obtained through organic search.

The position's proportion to the CTR is shown below.



Understanding that SEO traffic measures click-throughs and website visibility score measures keyword rank can help put changes you notice in those two figures into context and help you make inferences from them.

Let's take a domain.com and let's say that there're only 2 keywords it ranks for in top-20.
Keyword "A": search volume is 100. Our domain ranks for keyword "A" in position #2 (CTR = 0.97).


Keyword "B": search volume is 1000. Our domain ranks for keyword "B" in position #5 (CTR = 0.6).
Let's say that the total search volume of all keywords at the Serpstat base is
100 000 000.
And here is what we get:

What is a good search visibility score?
There is no straightforward solution to this question because the methods for calculating visibility scores vary. Even with slightly varied algorithms and regular SERP volatility, it's difficult for a site to score higher than the mid-40s on any of these visibility scales for non-branded keywords. This score can be used to track your total search engine visibility, compare your site's visibility to that of your competitors, and compare your visibility across multiple search engines and regions.
How to improve visibility score?
Conduct a site audit. An SEO site audit will discover hidden roadblocks between you and potential customers looking for your product or service. Use Long Tails Keywords. Long-tail keywords give you a better chance of being found in search results. By focusing on long-tail keywords, you can take advantage of less competitive search spaces and enhance the possibility that people looking for exactly what you have will find you. Make sure you have a sitemap. Creating an XML sitemap and uploading it to Google Search Console tells search engines which pages to crawl, which is important for them to comprehend and index your site.
I hope you understood the explanation of Visibility ib this article. If you want to keep track of your website's progress, this is a useful metric to use. If you have any questions, please don't hesitate to ask.
Speed up your search marketing growth with Serpstat!
Keyword and backlink opportunities, competitors' online strategy, daily rankings and SEO-related issues.
A pack of tools for reducing your time on SEO tasks.
Found an error? Select it and press Ctrl + Enter to tell us
Cases, life hacks, researches, and useful articles
Don't you have time to follow the news? No worries! Our editor will choose articles that will definitely help you with your work. Join our cozy community :)
By clicking the button, you agree to our privacy policy.