// В этом файле есть те нужные стили которые в других файлах нет.?>
SEO

–

10 min read

–

March 19, 2019
What Affects Your Site Rankings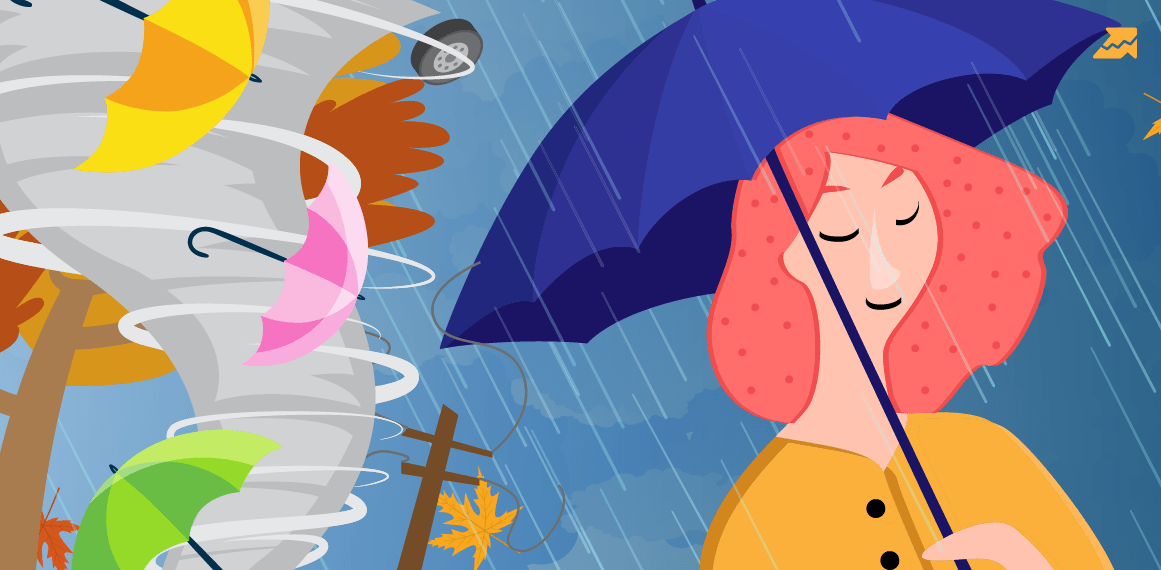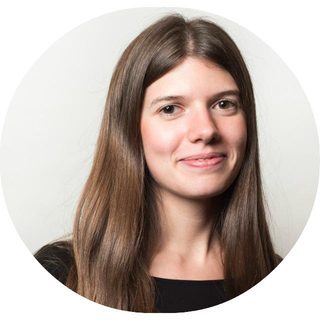 Alexandra Tachalova

Some of those signals relate to the domain factors such as keywords in a domain name, domain age, domain history etc. The rest focuses on other areas such as
traditional on-site SEO
, backlink profile, user behavior signals, and the authority of the brand itself.
But the truth is, nobody really knows the exact algorithm Google uses to rank sites, and SEOs around the globe can only speculate about the importance of each factor. Moreover, they tend to change over time as Google is constantly working on its algo, so
SEO practices get outdated
and need constant revision.
That's why many companies conduct their own ranking factor studies: to challenge the official information and reveal the main factors that influence rankings. These studies are based on gigantic datasets and often come to divergent conclusions.
For example,
this ranking factors study
lists direct traffic, time on site, the number of pages viewed per session, and bounce rate as the most influential factors. According to the findings of this research, the number of backlinks and referring domains come secondary to direct traffic and user behavior signals, with which many SEOs tend to agree. Not a while ago, we had a panel discussion at
Digital Olympus
conference with
Lukasz Zelezny
and
Jan-Willem Bobbink
about the importance of direct traffic. We came to a conclusion, that for Google, the amount of direct traffic is an indication of an established, well-known, trustworthy brand, so it's logical for the search engine to be prioritizing websites like this.
On top of this, when the company is new and has little SEO presence, the main source of traffic is direct because people often find out about the site due to word-of-mouth.

However, there are other questions to ask: do these alleged factors have a similar influence on all sites or does it vary from niche to niche? The logical answer would be yes, but I've seen myself many sites for which the number of backlinks was obviously more important than direct traffic and user behavior signals. That led me to a conclusion that depending on the competitive landscape and niche specifics, some factors rise in importance and others decline.

So, in this post, I want to share with you a technique that will allow you to understand what ranking signals are affecting YOUR site and, as a result, prioritize your SEO efforts accordingly.

step 1
Identify your competitors in organic search

Organic search competitors in the majority of cases are not the businesses with whom you're sharing the market. This happens mostly due to the fact that there are many related websites in the top of the SERP. News sites, blogs, informational resources — all those websites that publish lots of content and rank well in Google for the keywords that you're interested in.
At our recent
#digitalolympuschat
, our guest host
Kristen Vaughn
from
Komarketing
pointed out that your direct competitors are not the only ones who rank well for your targeted keywords:

In case your site doesn't really rank well in Google, there is another way to spot your competitors: it's based on user search behavior. Serpstat's traffic estimations are based on the site's rankings: the higher the domain's position on the SERP — the more traffic it receives. Following this approach, you'll get the list of competing domains based on the number of user clicks, which in its turn is also an estimation.

Here's how you do it:

Pull together a list of keywords by which you want to rank.

Finally, go to Competitors report and see what domains are getting the most traffic from these keywords.


Step 2
Analyze your competitors' traffic sources and the way users interact with their site

Once you have the list of competitors, you can start analyzing what kind of ranking signals play the biggest role FOR THEM. That will show you what kind of signals matter in your niche most, and you'll be able to prioritize your SEO efforts accordingly.

I suggest you start by analyzing user behavior signals that are related to the sources of traffic and the exact way users are navigating through your competitors' sites.

To get these insights, you can use SimilarWeb — it reveals all the necessary information quite easily. On a screenshot below you can see that for all the sites that I've analyzed the main traffic channel is direct. This gave me an idea that having a strong brand is of high priority in this niche. Thus, reinforcing the brand will lead to higher rankings. For instance, this can be done through investing in building relationships with the industry influencers.


Another reason why having an established brand is extremely important is demonstrated by the top search terms: here, 5 out of 6 searched terms are branded keywords: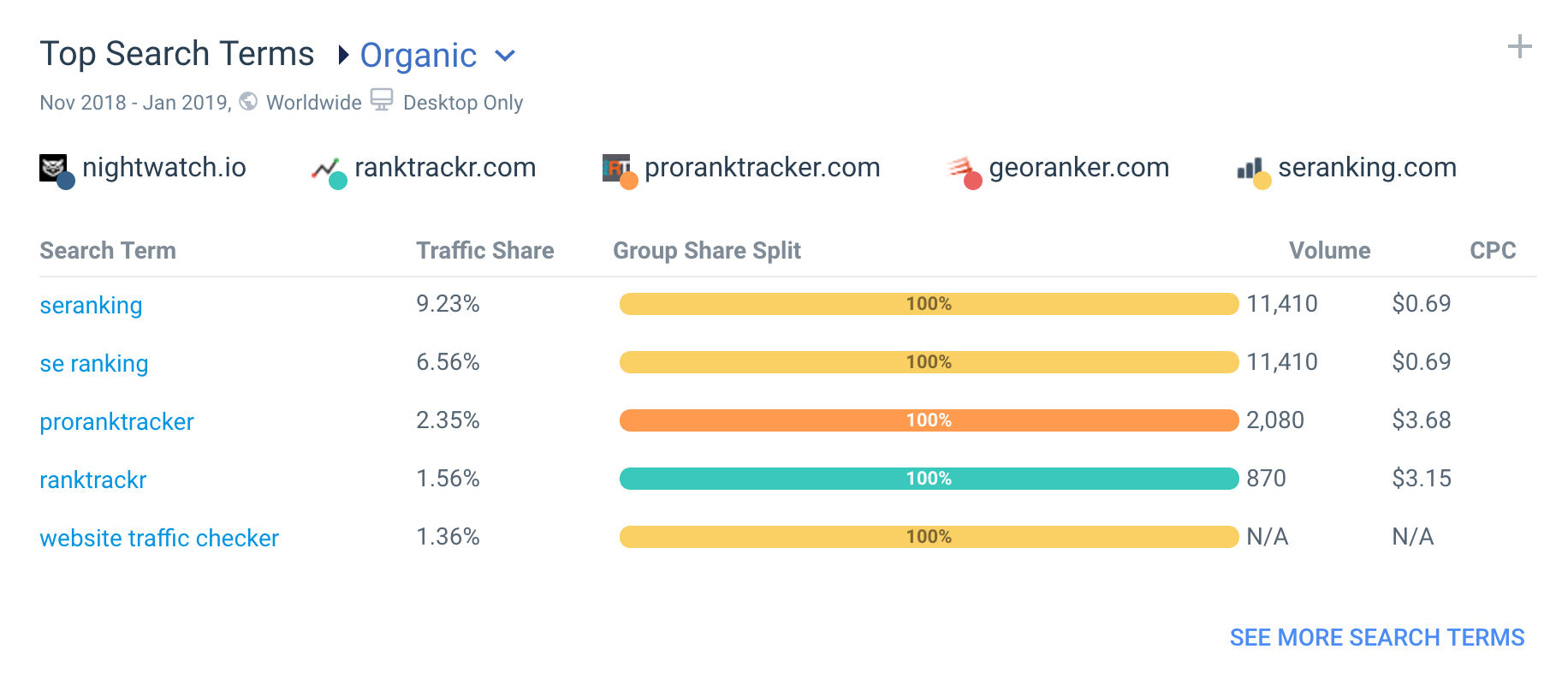 Finally, here is the list of user behavior metrics for each site. As you can see, the average visit duration and the number of pages visited per session are very high. That means, if you want your site to compete with the leaders, your metrics should be within the same margins.


Step 3
Check your competitors' backlink profiles and whether they are investing in link building

There are plenty of backlink analysis tools out there, and all of them have their perks. If you're struggling with the decision in favor of a particular tool, here's
a comparison guide
to help you through your research phase.
Here, I'll show you how to do it the quick way. To check your competitors' backlink profiles you can simply go to
Serpstat backlink analysis report: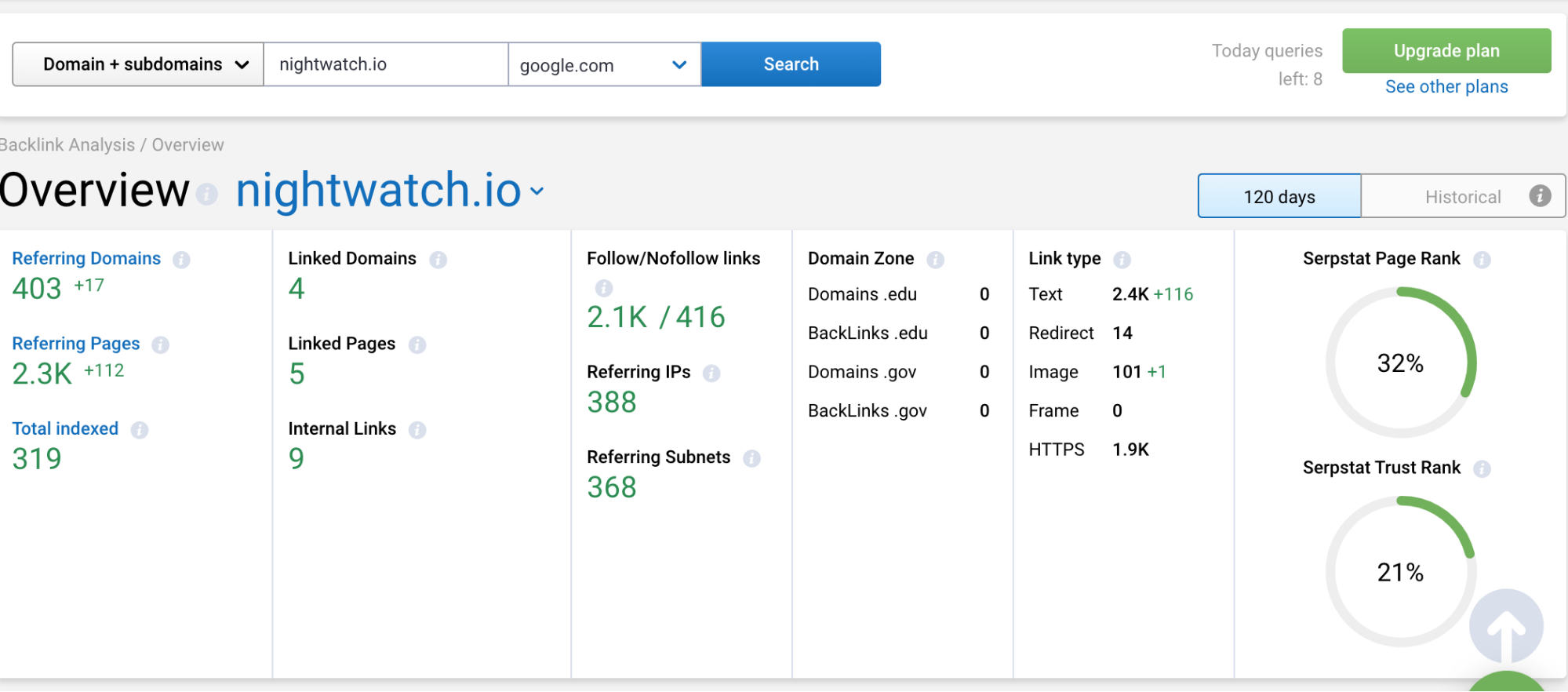 This report tells you all about the links that your competitors have acquired: the number of referring domains and backlinks your rivals have, their follow/nofollow ratios, anchor types and much more.

I prefer putting all the data into a spreadsheet — it's easier for me to compare site this way:


Data from the table above is a bit controversial. Even though for some domains the correlation between the number of referring domains and organic traffic is quite straightforward, there can be exceptions.
Look at georanker.com. They don't have the biggest number of referring domains, however, they get the most organic traffic. This can happen for many reasons; they could be using manipulative techniques so that some of their links are hidden from the SERPstat crawler.
Okay, and how do you know if your competitor is investing into link building?
Of course, you can never know for sure. But first of all, most of the companies do it, and second, there are several signals that can speak in favor of that fact.
What I've noticed over the years doing link building for my clients is that, in general, companies usually get natural links to their homepages and build links to their content pages. It's very rare and usually doesn't make sense to build links NOT to content pages. Follow my logic: if a website has many links to their content pages, that's usually a signal that they're
investing in content promotion
and acquiring links.
The fastest way to confirm it is to go to
BuzzSumo
that shares the virality and linkability of every content page on your competitor's site: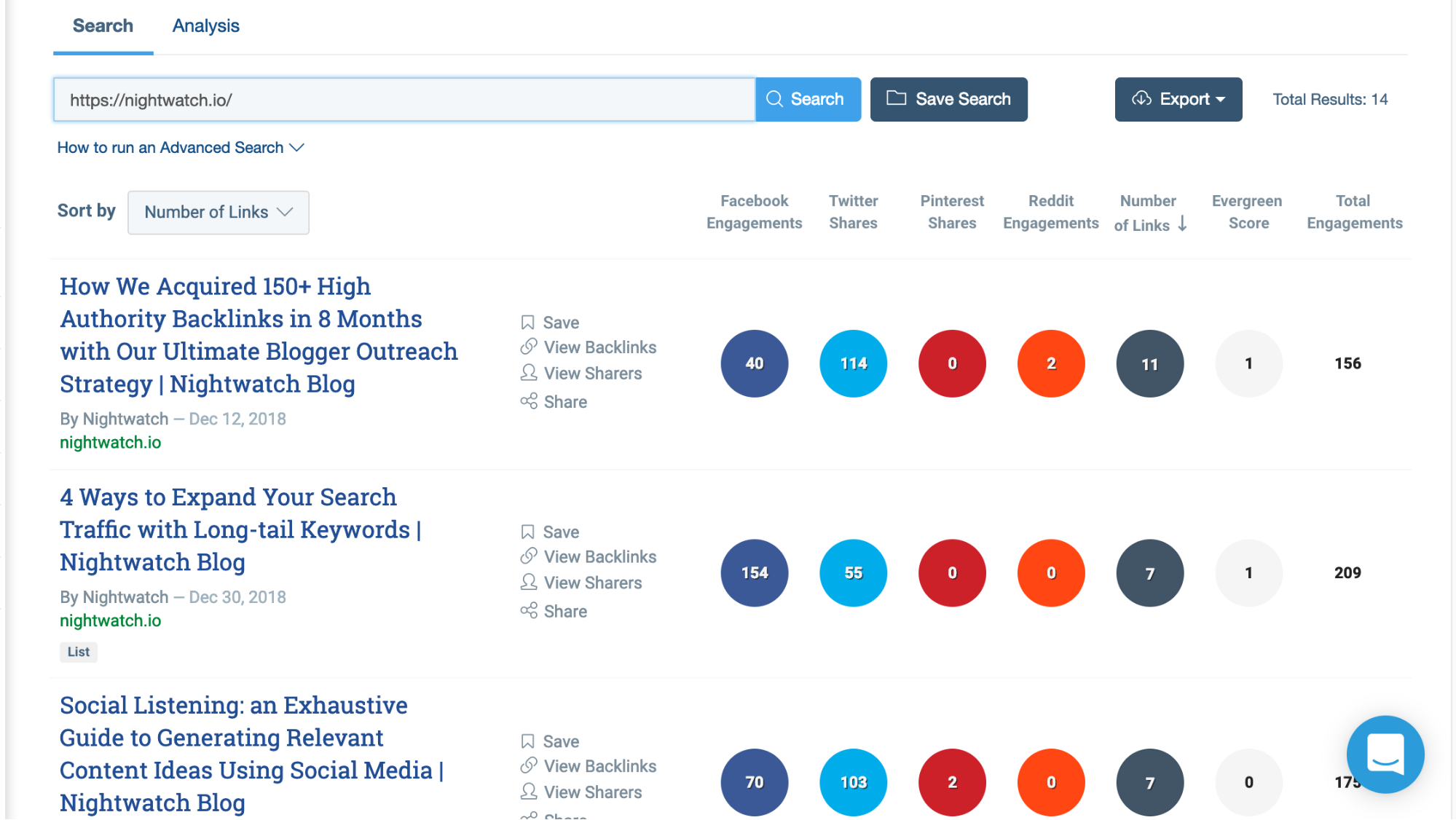 Pages in the top were definitely boosted with link building efforts. For instance, this post about
blogger outreach
has more than 10 referring domains with high domain authority and all those links are allocated on pages with relevant content: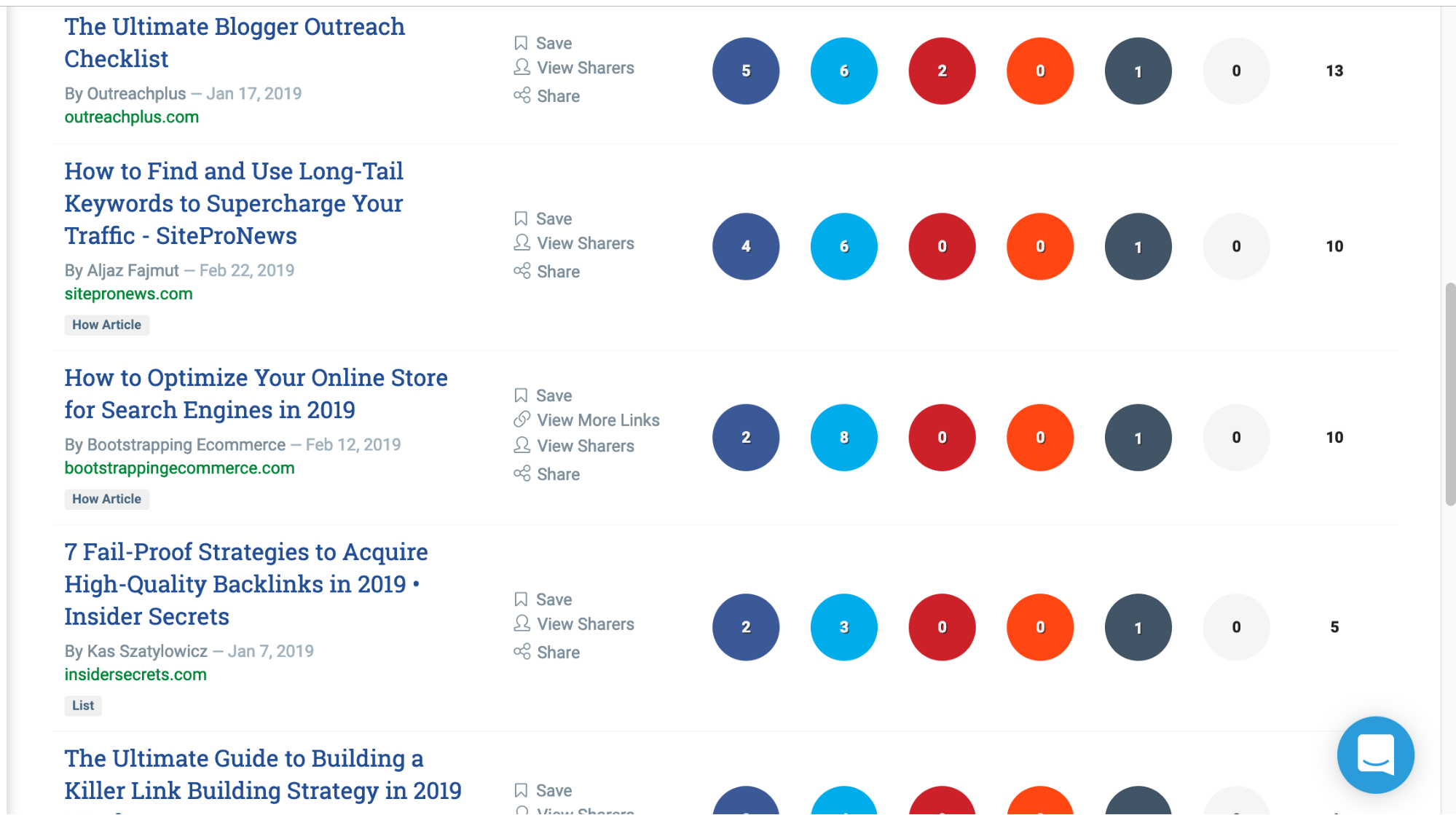 As much as I want to believe in miracles, I don't think this is one here.

As soon as you find out that your competitors are doing link building, research the pages that they are promoting most. Thus you can pump on your own link building efforts by creating content that tends to get the most attention in your niche.

The competitive landscape is an evergreen source of insights for optimization. Revealing the factors that influence your site's rankings are not an exception.

The approach that I described is no rocket science and can be easily applied by SEOs of all levels: take the most popular ranking factors and check whether they play a significant role in your niche. For that, analyze how well your competitors — organic search competitors, not real market rivals — have worked to comply with them and do accordingly.

Learn how to get the most out of Serpstat
Want to get a personal demo, trial period or bunch of successful use cases?
Send a request and our expert will contact you ;)
Found an error? Select it and press Ctrl + Enter to tell us
Cases, lifehacks, researches and useful articles
Don't you have time to follow the news? No worries!
Our editor Stacy will choose articles that will definitely help you with your work. Join our cozy community :)
By clicking the button, you agree to our privacy policy.