News

–

5 min read

–

June 29, 2018
Backlink Analysis: Comparing Backlink Databases Of SEO Multi-tools [Update]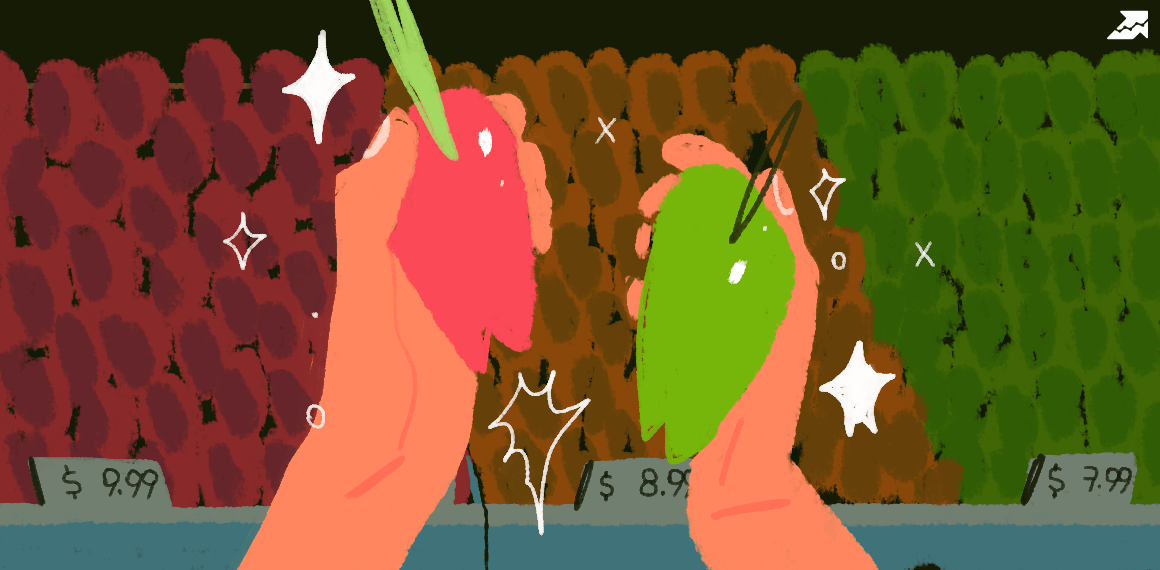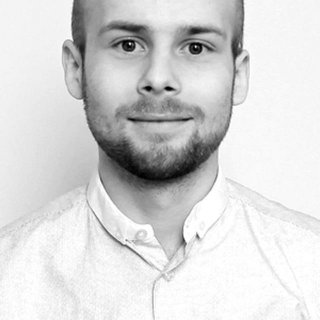 Eugene Lata
VP of Marketing at Serpstat
Two years ago we conducted a research and compared backlink databases of the most popular multi-tools. We are working hard to make our all-in-one SEO platform better, and backlink tool is not the exception. That's why we decided to update
the research
and see how things are going now.
It's crucial to track the quantity and quality of backlinks, evaluate the sites that are linking back to you, and monitor your website's anchor list. That's where backlink tool will come in handy. The bigger the backlink database is, the less chance to miss out crucial changes. That's why we compared the backlink tools based on the size of their databases.

What multi-tools were analyzed?

Just like we did the previous time, we compared only multi-tools, excluding services that focus only on backlinks. Tools like Backlink Watch, Majestic, Link-Assist and others are a better option if monitoring backlinks is the only SEO task you plan to accomplish. But if you need to go beyond checkling backlinks and carry out all SEO tasks, multi-tools are the best way to cut your expenses on various SEО tools and reduce your time spent on actions that can be automated.
Ahrefs: Ahrefs in a leading force when it comes to backlinks. Ahrefs launched their backlink analysis tool back in 2011.
Semrush: One of the most used SEO tools that can accomplish a lot of tasks. Backlinks were added to SEMrush in 2008.
MOZ: A multi-tool that shifted their focus to SEO in 2016, after discontiuing the Moz Content tool. Backlinks on MOZ became available in 2014.
Serpstat: We've added backlink analysis tool in August 2016.

How did we do the research?

We took 10 random domains that differ in size and popularity:
mercedes-benz.com

amazon.com

vimeo.com

tbdress.com

nextdirect.com

swarovski.com

psychologyofeating.com

justfly.com

daytonainternationalspeedway.com

nhl.com
Then we typed these domains one-by-one to the above-mentioned tools and analyzed how many backlinks and referring domains these tools have in their databases. And here are the results we got: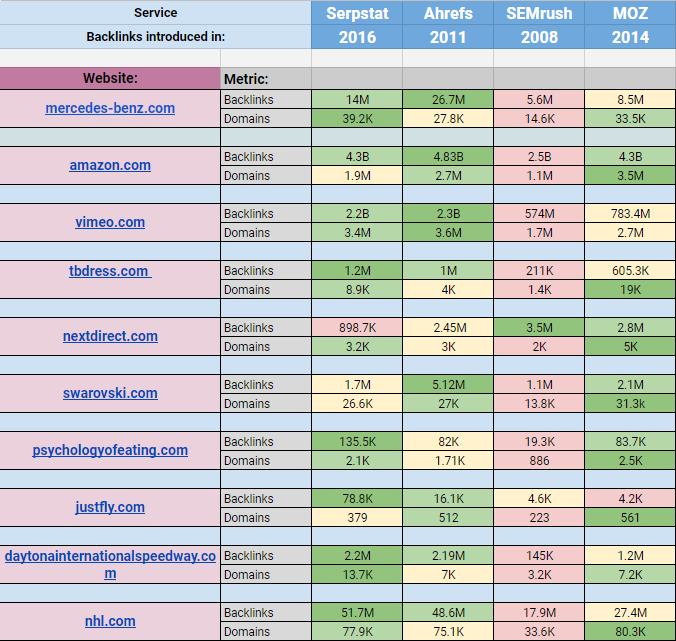 Color-coding was used to highlight the results:
Dark green

— best result (most data);
Light green — 2nd place;
Yellow — 3nd place;
Red — worst result.
We used free trial versions of the products to get the data.
How did we get the results?
After receiving the data on the number of backlinks, we made a rating based on the number of results taking a leader for each domain as a benchmark. If the 1st place shows 400 backlinks, second shows 300 backlinks and third shows 200 backlinks and we set the score of the first place to 100% – 2nd and 3rd receive a score of 75% and 50% respectively. Using this method we measured the efficiency more accurately, as some tools may fall behind just by a couple of backlinks, so instead of losing by points they will just fall behind by 1%.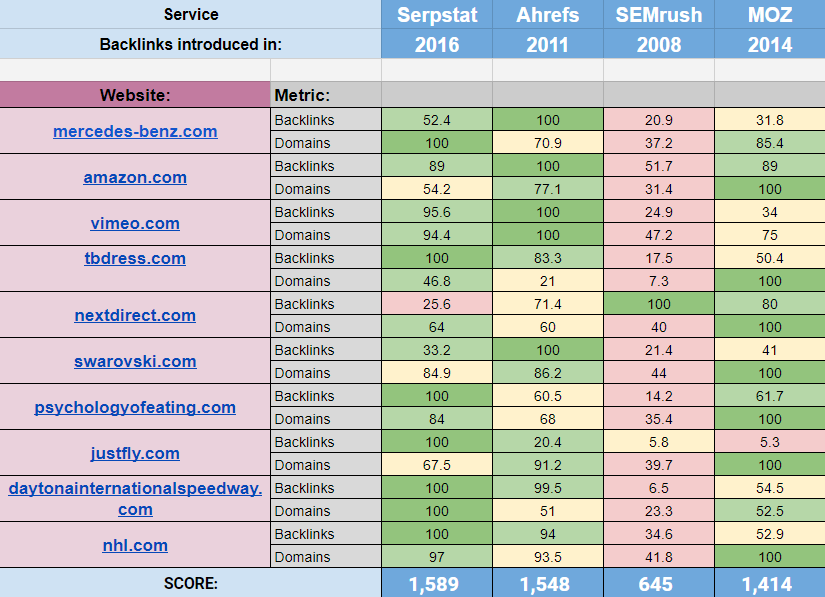 Based on the number of results or, in other words, size of the database here are the results we got:


1st — Serpstat (1589);
2nd — Ahrefs (1548);
3rd — MOZ (1414);
4th — SEMrush (645).

We launched Backlink Analysis tool later than all other services, but we are happy that in such a short time we managed to reach a high level and caught up with the niche leaders.


Always consider multiple factors when choosing a backlink analysis tool. Make sure that terms, limits and price meet your needs. However, we believe that the primary factor when choosing a backlink tool is the size and completeness of its database. That's why we focused on this metric.

Our research has shown that there is no universal leader. Thus you should always test different tools before purchasing and find the one that has more data for your particular niche or site.

You can repeat this research with any other domains and share the results if you think this research is biased.


Found an error? Select it and press Ctrl + Enter to tell us

Cases, lifehacks, researches and useful articles

Don't you have time to follow the news? No worries!
Our editor Stacy will choose articles that will definitely help you with your work. Join our cozy community :)

By clicking the button, you agree to our privacy policy.

// В этом файле есть те нужные стили которые в других файлах нет.?>