PPC

–

9 min read

–

March 17, 2017
Why PPC Specialists Need Serpstat Or How To Earn Money Doing Nothing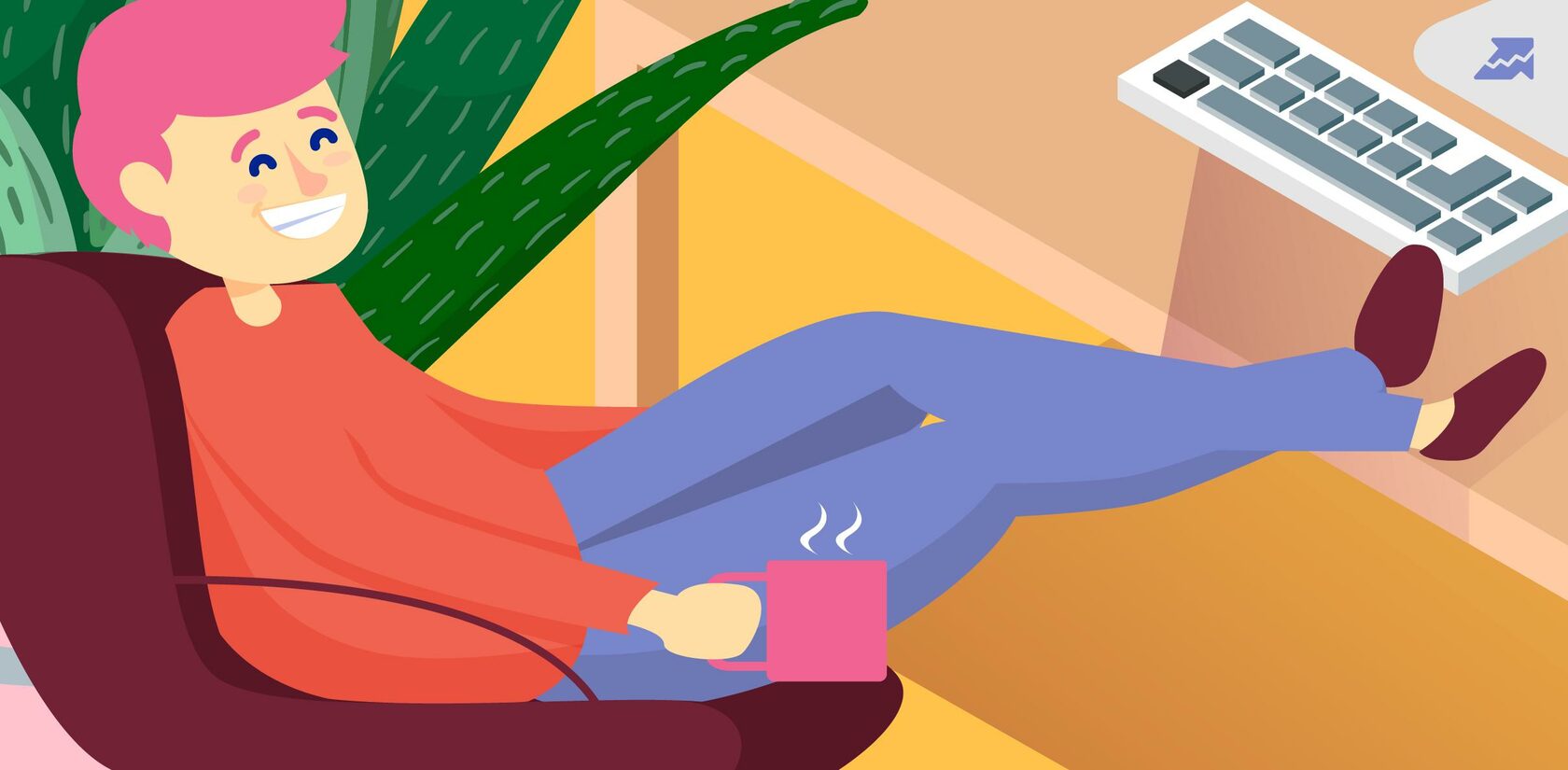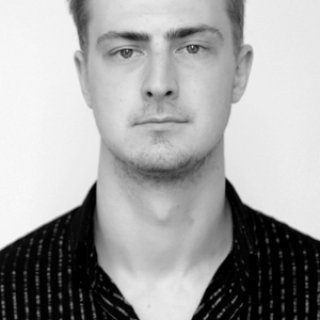 Alex Vasylenko
Middle PPC Specialist at Serpstat
Having no time as you're up to the eyes in work? I'll try to make your life a bit easier. In this post, I'll show you how PPC specialists can use Serpstat to save their working time.

Add this article to your bookmarks. Don't show it to your boss as the hacks mentioned here will bring you a lot of free time ;)
Identify the keywords your competitors use in PPC

Talking about PPC, there's nothing easier than launching a PPC campaign using the keywords your competitors use. Why? Because your rivals have already paid for these words. There are good chances that these keywords are relevant. The more this or that keyword is frequent, the more relevant it is to your business. Of course, there is a risk to catch a highly competitive auction. But this can happen to any keyword. So, without further ado, let's see how to find these keywords:

Go to Serpstat,
sign up
if you don't have an account. Enter your competitor's domain to the search bar, choose the database and click on "Search."

Go to "Domain Analysis" → "PPC Research" and finally click on "Keywords."

Export this report and analyze it.

Pay particular attention to the "Keyword" column.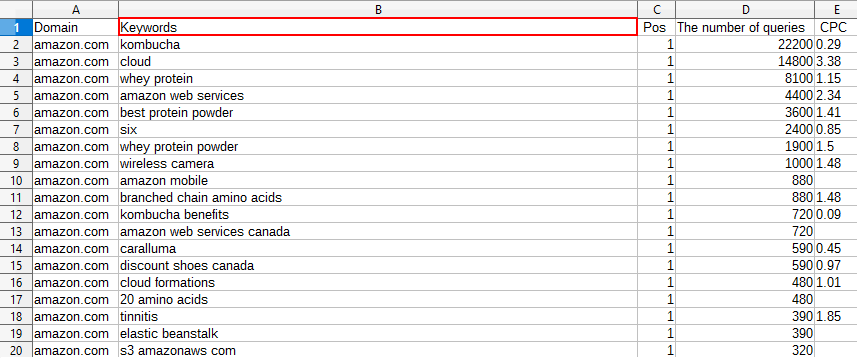 Here are all the keywords that rank your competitor in contextual advertising. It's a ready-to-use list of keywords for launching your PPC campaign. You can also choose another tactic and exclude these keywords from your list to avoid competition.

We've created the Serpstat Website SEO Checker which allows you to find out the key metrics of any site in just a few clicks.
To examine a domain, you don't need to open Serpstat in a new tab - all necessary data is available with one click directly on the site!
Click on the icon and you'll get multiple SEO metrics about a domain or page: visibility, traffic, keywords, top competitors in the region, etc.
Read the post to learn about the benefits of the updated Serpstat checker.

Find out the ads your competitors use

Ad writing seems quite simple, but inspiration doesn't have a schedule. This hack will help you to find some ideas when you don't have any. As in the previous hack, we'll borrow ideas from our competitors.

Switch from "Keywords" to "Ad examples" in PPC Research.

Export the gained report.

Pay attention to the "Title" and "Text" columns.

Check out landing pages your competitors align with PPC ads

A landing page is an important part of a successful PPC campaign.
Research your competitors
, analyze what landing pages they create and use. It'll help you to learn which strategies work and which ones don't. Spend several minutes a day tracking the landing pages of your competitors not to miss the changes they make. Analyze these changes: why your rivals changed some parts of their landing pages and how it affected the conversions.
To do this, we need "Ads" feature of PPC Research. If you've already exported this report, just reopen it and look at the "URL" column.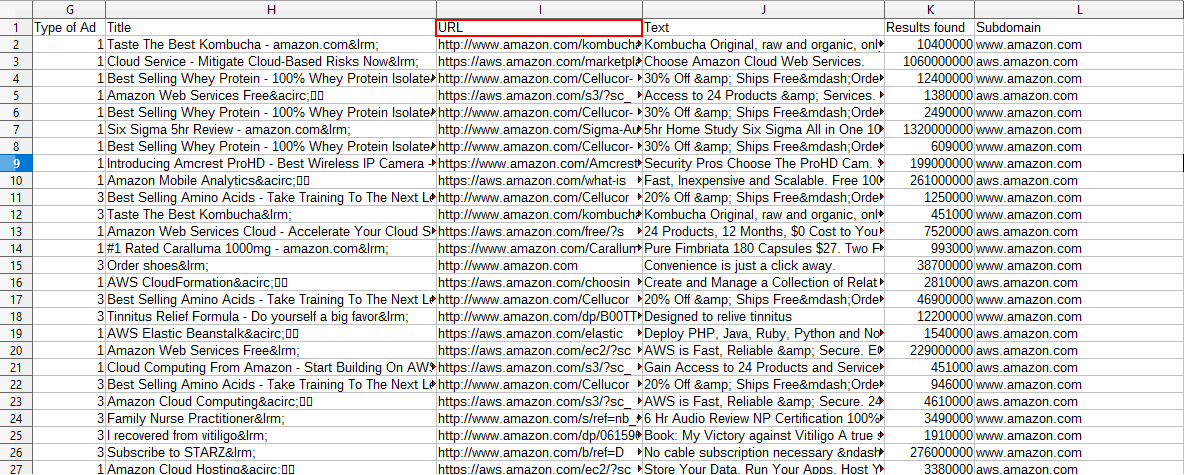 Now you see what strategies your competitors use. Use this to modify your PPC campaign, ask your front-end developer and designer to create new landing pages with clear and true CTAs.

Guess how? Sure, we'll borrow some from our competitors!
Let's compare the keywords we use with theirs.

Go to "Domain vs Domain" feature, which is in the PPC Research as well.

Type your domain in the first box and the domains of your direct competitors to the other ones.
Analyze the data you get and create the list of your missing keywords:
that are unique for competitor #1;
that are unique for competitor #2;
that are common for both of your competitors.

Use these keywords to expand your semantic core. But what to do if you're already bigger than your rivals, and there's nothing to borrow from them? Jump to the next point to find the answer ;)

If you already use more keywords than your rivals, you may wonder where to get ideas for new PPC campaigns. You can try to brainstorm, spend hours at different blogs and forums or just use Serpstat ;)

This method is based on combining several reports. So, let's see how it works:

Type a high-volume keyword, which is relevant to your website to Serpstat search box. For example, if you sell smartphones, enter "smartphone".

Then export the following reports one by one:
Keyword research → SEO Research → Keyword selection;
Keyword research → SEO Research → Search Suggestions;
Keyword research → PPC Research → Keywords.

After exporting all of these reports, gather them into one file.
So, we got a huge file full of niche keywords. Group these keywords, clean up all irrelevant ones. An increase in the number of keywords will cause the traffic growth. Thus be ready to spend extra money on your PPC campaigns.

All previously mentioned hacks are widely known and used by most of PPC experts. So, they are time-honored, and you can start using them without any fear. The next 2 methods could lead both to traffic growth as well as to total ad budget loss.

Set PPC campaigns using the branded keywords of your competitors

Enter the branded keyword of your competitor to Serpstat search box, let's take Amazon. Then go to "Keyword Research"→ "SEO research" and finally click on "Search suggestions." Export this report and analyze it.

This strategy is controversial and expensive. As your pages won't contain your competitor's branded keywords, the only way here is to raise keyword bids. Use these branded keywords with common and neutral ads. Here is an example of how the ad that contains keyword "amazon" can look like: "The biggest online retailer." Moreover, you can set a campaign using negative brand keywords, I mean something like "brand name alternative."

Don't miss high volume keywords

This hack is devoted only to informational keywords. Align your PPC ad with any informational page of your website as blog article e.g. This method probably won't bring you high conversions, but it will work well for your brand awareness. By answering the questions of your users, you'll encourage them to purchase on your website.

Enter the link to your blog or any informational part of your website to Serpstat search box and select the filter "URL prefix" on the left.


Go to "Domain Analysis," then "SEO research" and finally click on "Top pages."

Export this report and analyze it.
PPC specialists can use Serpstat to:
find keywords of the competitors and use them in their PPC campaigns;
find competitors' ads and borrow their ideas;
analyze landing pages of the competitors and track how they change;
collect even more keywords;
set the PPC ads using the branded keywords of the competitors;
launch ad campaigns using high-volume keywords to promote the blog or other informational pages.
This is not a complete list of how PPC specialists can use Serpstat. There are so many great features and it's impossible to fit them all in one blog post. The primary goal of this post is to show you how much time you can save on your routine tasks using Serpstat. The more time you save, the more money you earn ;)
Speed up your search marketing growth with Serpstat!
Keyword and backlink opportunities, competitors' online strategy, daily rankings and SEO-related issues.
A pack of tools for reducing your time on SEO tasks.
Found an error? Select it and press Ctrl + Enter to tell us
Cases, life hacks, researches, and useful articles
Don't you have time to follow the news? No worries! Our editor will choose articles that will definitely help you with your work. Join our cozy community :)
By clicking the button, you agree to our privacy policy.