// В этом файле есть те нужные стили которые в других файлах нет.?>
Digest #13: What Are 11 Essential SEO Promotion Stages For Your Website?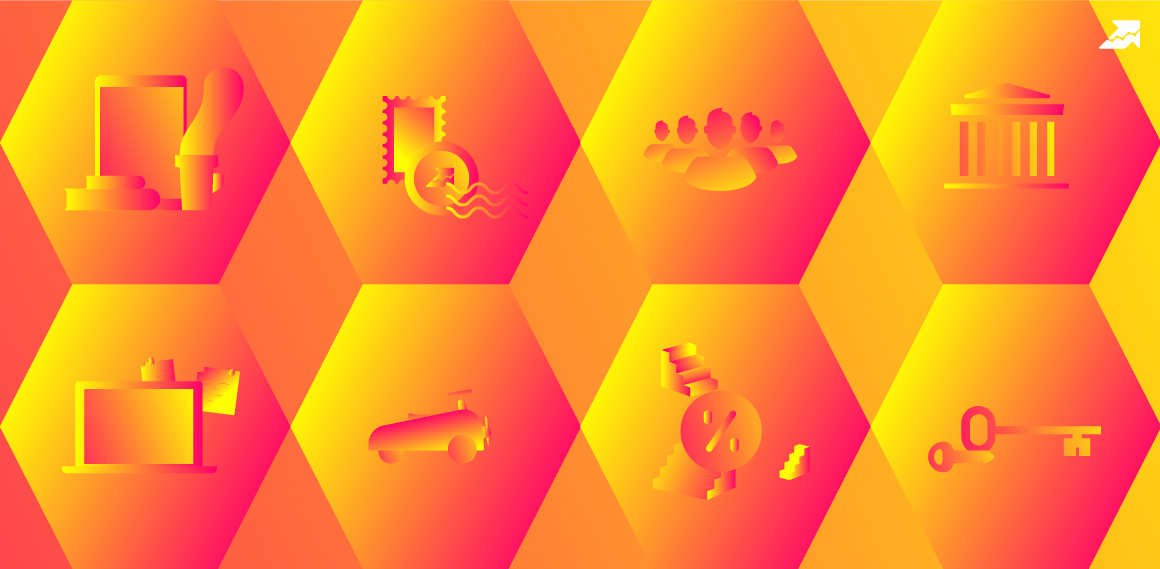 How to build a team that will raise your startup? How and why to own your branded results? What are 11 essential stages of SEO promotion? And what are most common mistake to avoid while doing SEO?

In this digest I gathered several articles to answer all these questions. Enjoy!


Tips to follow and mistakes to avoid while doing SEO:

1. Curatti:
11 Essential SEO Promotion Stages For Your Website
Just like everything else in the world, SEO promotion doesn't have one single all-purpose algorithm of success. This algorithm may vary depending on a country where you are promoting, a specificity of the promoted site and others. But there is still something every SEO should include in any promotion strategy. In this article, you'll find 11 stages of SEO promotion that no webmaster can miss.
2. ELSNER:
6 Mistakes to Avoid While Doing SEO in 2017
Perhaps someone may be surprised, but even the most experienced and literate SEOs sometimes make mistakes while promoting a website. In this article, I will list the basic ones. No matter how well you are versed in SEO, just try to always keep them in mind. Check out here SEO mistakes to avoid.


Human resources and search engine optimization:
3. SEO Sandwitch:
How to Build a Team That Will Raise the Startup. Personal Experience of Serpstat
For 4 years of Serpstat existence, we raised the product from scratch, and today we are close to the goal of $ 1 million ARR (annual recurring revenue). We achieved this result thanks to our steep teamwork. Find out how to assemble a successful team in this article.
4. CIO:
How And Why to Own Your Branded Search Results
Have you ever Google'd a company and found a number of front page results that were negative to the brand in question? That happened to me a couple of years ago when I put Walmart into the search engine. It came back with the main site, but also People of Walmart (a photo site showing unflattering photos of unique customers at the chain of stores), and Walmart Sucks, (a website dedicated to exposing bad business practices and complaints about the company) in the second and third spots. Even a company as massive as Walmart had to learn the hard way about the importance of brand search ownership.


Some Serpstat reviews for those who wants to learn something new about our tool:
5. Build a Business Online:
Marketing With Serpstat Keyword Site Analyzer Tool
The marketing world is constantly changing and if you're an active business owner then it is exceptionally important to continue to self-improve your skills to create more value and improve results. A keyword research tool provides all the data necessary to make an informed decision instead of throwing stuff on the wall hoping something would stick. Learn how Serpstat can help you with your marketing campaign.
6. SEOtools.Guru:
Serpstat Review
Serpstat is similar to Semrush in many ways. Although Semrush gives you good keyword ideas, it lacks backlink reporting. Additionally, it is very slow when it comes to indexing new backlinks. On the other hand, SERPstat gives you a decent number of keywords, together with keyword filtering options. In addition, it crawls the websites around the web for backlinks very fast.
Find even more useful articles in our previous digests:
Learn how to get the most out of Serpstat
Want to get a personal demo, trial period or bunch of successful use cases?
Send a request and our expert will contact you ;)
Found an error? Select it and press Ctrl + Enter to tell us
Cases, lifehacks, researches and useful articles
Don't you have time to follow the news? No worries!
Our editor Stacy will choose articles that will definitely help you with your work. Join our cozy community :)
By clicking the button, you agree to our privacy policy.