// В этом файле есть те нужные стили которые в других файлах нет.?>
How-to

–

7 min read

–

November 12, 2019
How to Find and Fix 404 Error on Your Website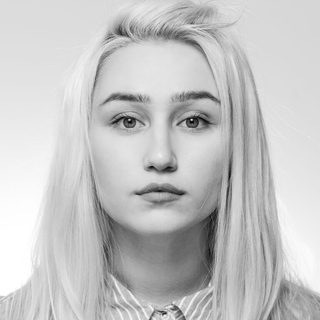 Yuliya Telizhniak
Probably everyone with Internet access has ever seen the '404 Not Found' caption trying to visit a web page. The 404 error means that the requested page couldn't be found because it doesn't exist. Usually, this error hampers your website optimization.

In this post, we're going to help you understand what threat 404 pages pose, how to find and fix them.

Why 404 Error Pages Are Dangerous for Your Site
Each website has pages returning the 404 status code. Just mistype the page address, and you will land on one of them.

However, if the 404 error occurred due to the page removal or typos in the link on a site, it may negatively affect search engine optimization. Why?

In the first place, your behavioral factors suffer. The more unavailable pages on your site, the fewer users spend time on and return to it. Search engines do pay attention to behavioral factors, so they play an important role in ranking.
Secondly, it wastes the crawl budget. Each site has a limited crawl budget since search robots can't crawl large sites in one sitting. The more 404 pages they face on their way, the fewer important pages they are going to crawl.
Last but not least, it burns link weight. If the page is deleted, all link weight it got is demolished.
Links leading to 404 pages are called broken and pose a severe threat. That's why when you delete pages on your site, you should replace or delete links pointing to them.
The most widespread reasons for 404 pages are:
Incorrectly typed in URL (e.g., typos in the address or missing '/' in the end).


The page was deleted.


The page was moved to a new address, and no redirect was set. In this case, users who had bookmarked the page earlier will land on the 404 page.

No matter why broken pages appear, you have to fix them and minimize the negative consequences.
There are various methods you may use to check your site for 404 errors. I'll list the most effective ones.
Open the service and go to the 'Overview' tab.
Scroll down to see the issue types found on the site. They are also specified on the 'Coverage' tab.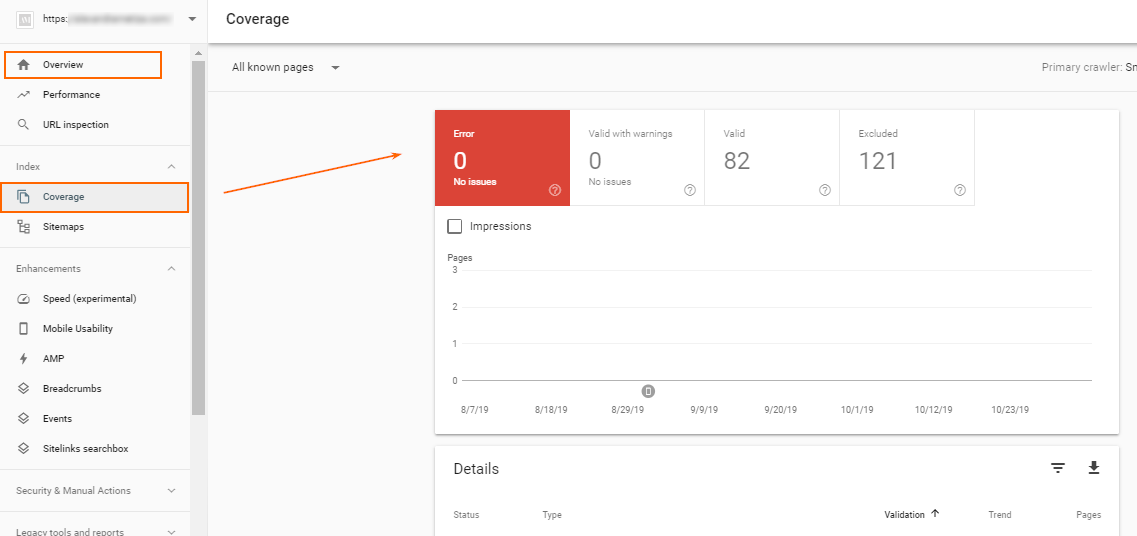 The Site Audit module will help you find broken links. You have to:

In the opened window, enter the domain name, project name and group, and click 'Create'.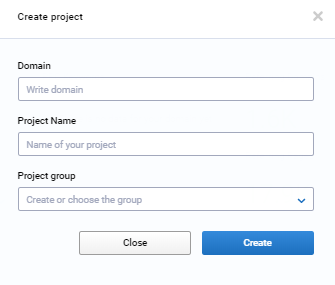 Once the site is added to the project list, you will see the 'Site Audit' column on the left side. Hit the 'Start audit' button.
Set the corresponding settings and click 'Start scan'.
When the analysis is complete, open the report and check the 404 pages.

Select the 'Minimum' template on the 'Parameters' tab in a sidebar if you only want to focus on 404 errors.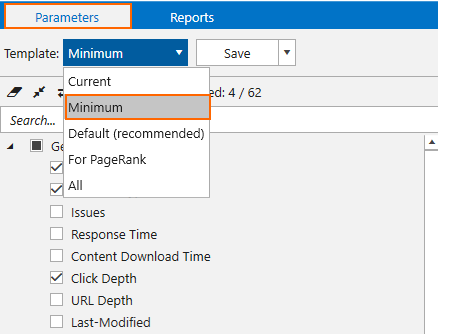 Enter your website address in the address bar and click 'Start'.
When crawling is complete, go to 'Reports' → 'Issues'. Have a look at the '4xx Error Pages: Client Error' and 'Broken pages' issues. Click on each issue to see the list of pages they were found on.
To find what links lead to broken pages, open the issue report by clicking on the corresponding button.

You can also export a special report on broken links through the 'Export' menu → 'Special issue reports' → 'Broken links'.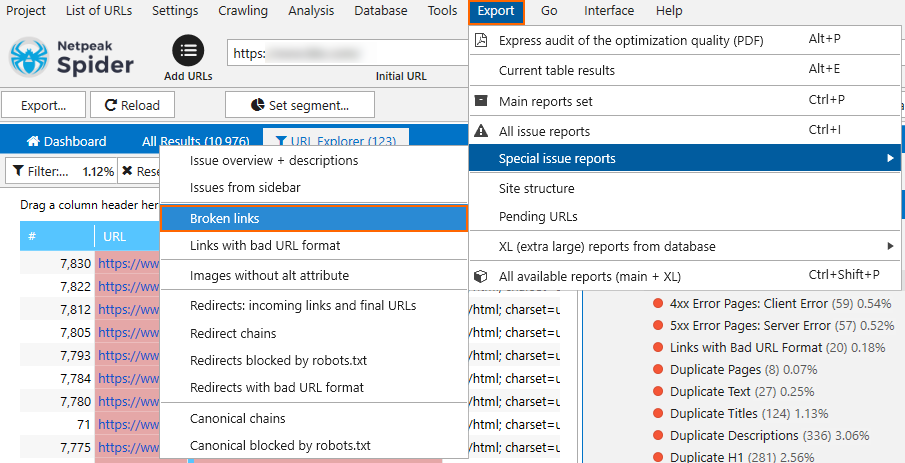 Once you detected 404 pages and broken links on your site, you need to fix them as soon as possible. There are several ways to do it:
Replace incorrect links with the working ones.


Delete all links pointing to 404 pages. You should also remove broken pages from the search index.Use the URL removal tool to deindex broken pages. Note that the tool only allows hiding pages from a search for 90 days. Learn more about how to permanently deindex pages in the Google Help Center.

You can't get rid of all 404 pages since any user can make a mistake in the URL. Though, you can diminish their impact and make the best use of 404 pages.
First, you need to fill up your 404 page with the information on why people landed on it and what they should do next.
Invite users to your homepage or offer other exciting content on your site.
Stick to your main design while creating a custom 404 page.
If you want, you can provide contact data so users can contact you.

Many reputable websites have awesome custom 404 pages. Here are some of the examples:

Weemss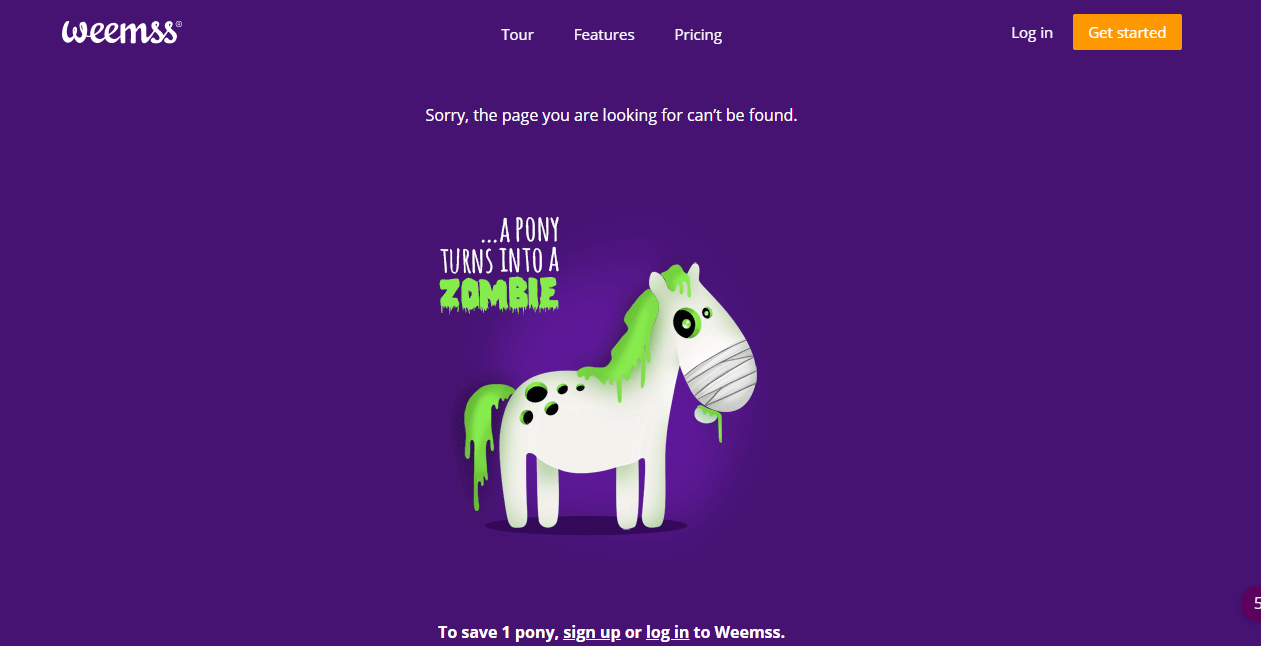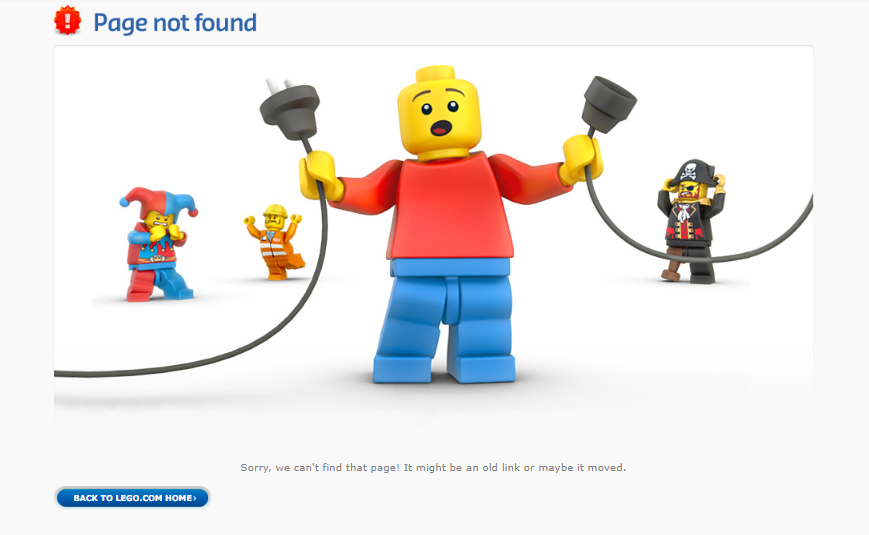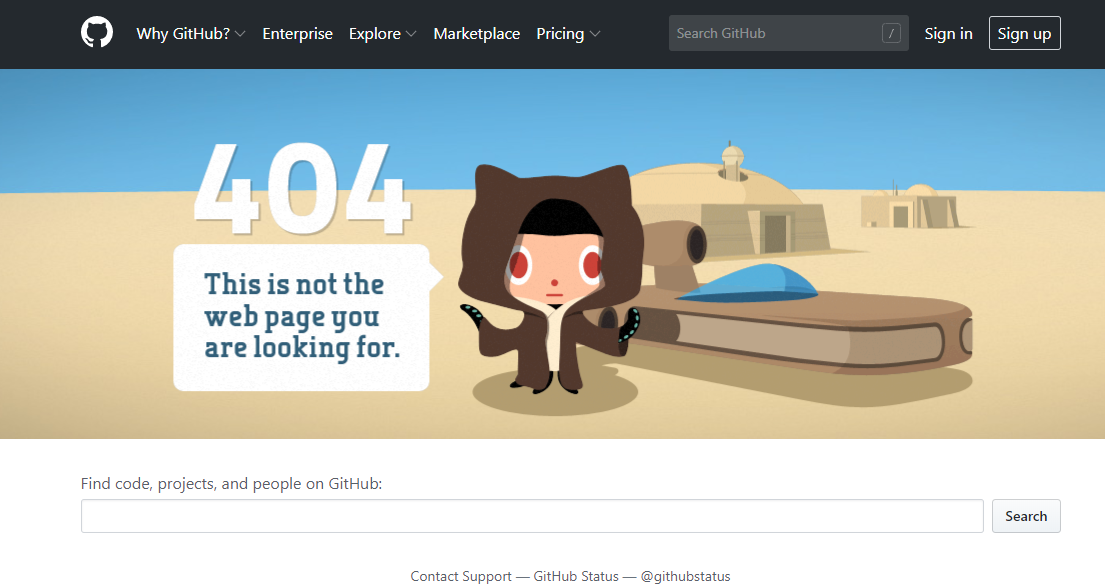 Each and every site has 404 errors. However, if you don't control them, they might worsen your behavioral factors, decrease rankings and traffic. The most common reasons of 404 pages are page removal, changes in URL, and relocation.

Conduct regular technical site audit to minimize the negative effect for 404 pages on your site. Another essential step is to create a custom 404 page, so users don't leave your site straight away.

Learn how to get the most out of Serpstat
Want to get a personal demo, trial period or bunch of successful use cases?
Send a request and our expert will contact you ;)
Found an error? Select it and press Ctrl + Enter to tell us
Cases, lifehacks, researches and useful articles
Don't you have time to follow the news? No worries!
Our editor Stacy will choose articles that will definitely help you with your work. Join our cozy community :)
By clicking the button, you agree to our privacy policy.