Interview With Craig Campbell: Everything You Need To Know About SEO In 2020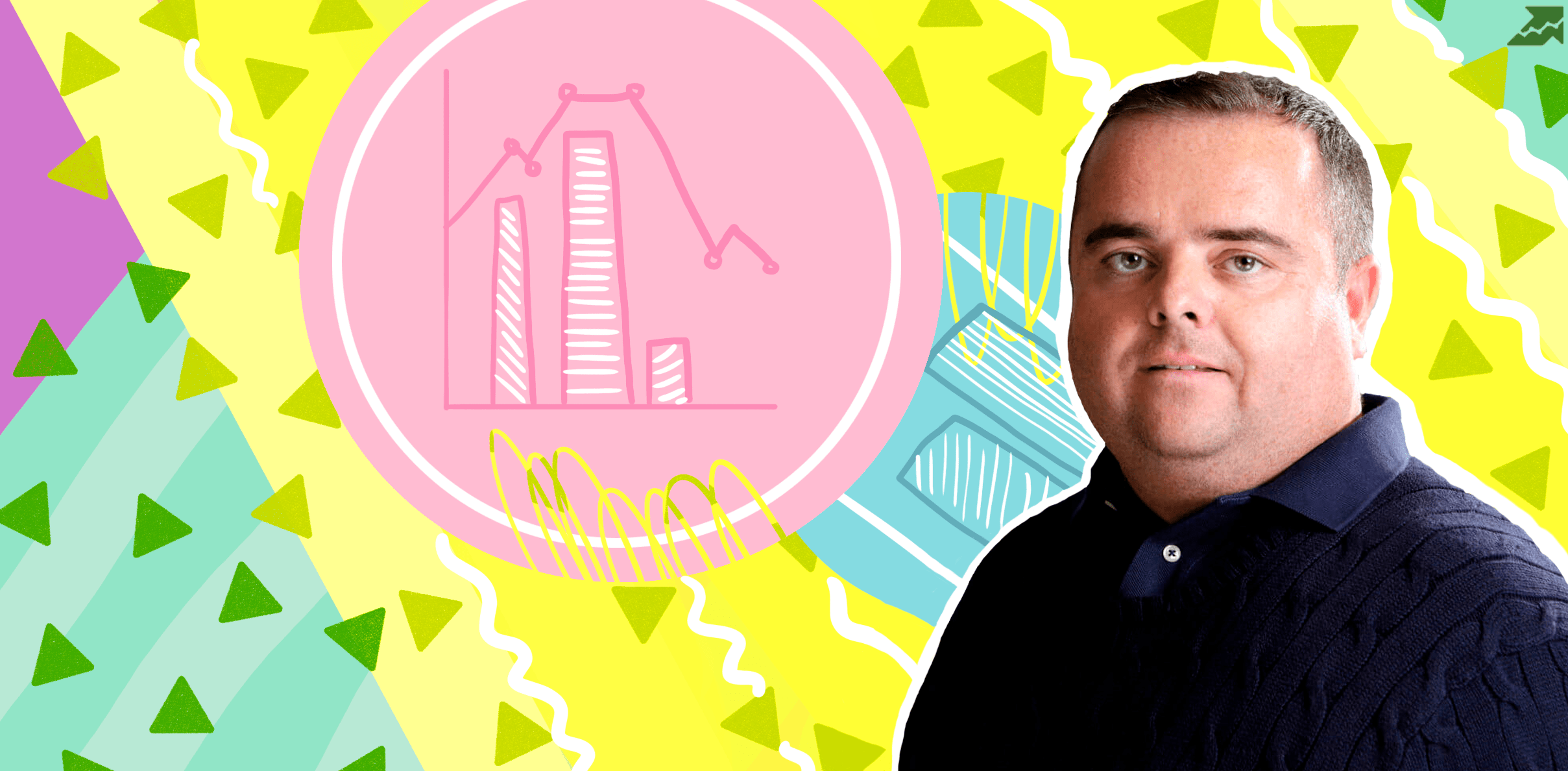 Craig Campbell
is a world-famous SEO from Glasgow. He runs an agency, flips websites, gets crazy profits with his affiliate websites and kills it in Social Media. You might have seen him on TikTok battle with Matt Diggity and getting dozens of thousands of views for YouTube streams. As he wears lots of hats, he can answer many questions. Craig was to speak at SEOProfy Conference this year, but due to pandemic, it was canceled. We took a chance and invited him to answer our questions in
SEO Burzh chat
in Telegram.
What do you do if you get a good domain, but there's no content saved in Wayback Machine?
You can repurpose with new content, but you would need to scrape and fix all the old URLS to ensure that any old backlinks on other websites then started to point to your website again, thus giving it the power to make this process worthwhile. The content isn't the most important thing, the old URL structure is.
How does one go about finding competitors' PBNs with SERP scraping? With "serp scraping" you can parse the SERP by keywords, anchors, naked urls, etc.
There are several ways to do this; you can use publicwww. which is a scraper that not many people know about and rarely block the bot to this tool, so this can show you people's PBN's quite easily. There will be many other tools out there too that do the same thing. Just find one that isn't that well known, and you uncover some serious stuff.
How much does a junior SEO earn in Glasgow/any UK city except for London? What are their career prospects?
Junior SEO in Glasgow can be anything between 15 to 20k in GBP but probably nearer the 15k in most cases for the first 6 months and then they usually quickly scale up through the pay as they offer value.
Are there any hands-on approaches to quickly determine how much Google trusts the website?
Checking how many pages are indexed is always a good tip, if Google doesn't like you it won't index your content, then from there, you can figure out the content, links and tech side.
What are your thoughts on the massive influx of cheap SEO specialists from the east who will work for a penny? Have you ever lost clients to cheaper service and then had them come back to you? How do you compete, or you don't care?
So I think it's wise for people to use cost-effective solutions, I've used many freelancers from the east, as clearly the skills in the east are of a very high standard, so I see no point paying someone in the UK a large fee when I can get a much more skilled worker in the east for half the price. But for the record, I don't do client SEO. I'm not an agency, so I've no issues using the best people for the job.
You've published a lot of articles backed with research and your immense experience in the field. Yet, our Russian-speaking pseudo gurus are stealing it using Google translate and presenting as their own. I'm not going to say any names, but a lot of people know who I'm talking about. Please, could you say hi to them and/or give them some advice?
Wow, I wasn't aware that people were taking the content and passing it off as their own, but smart move if it works for them, hello whoever you are, thanks for stealing my hard-earned content :D But on a serious note, I kind of take it as a compliment, if the info is spread and you guys can understand it better in your language. I think most smart people will eventually realise who has the knowledge over who steals the knowledge, and there is only so much anyone will give away online, whether that be a blog, video or whatever, it's not like they will be publishing any of the current and most up to date tips, as I won't be releasing them till I've taken full advantage of them :D
After the May Core Update Discovery traffic of our news website dropped from 50k per day to zero. What could be the reason and how to return traffic? On the Google Webmaster Forum, Google experts wrote that there may not be enough information about the site's editors, but maybe some other factors could have an impact on traffic from Google discover?
It's hard to say specifically without seeing your site, but as far as my research tells me, the May update was focused on links, relevance, and even velocity of link building. Now I only really trust people who work with large sets of data, Christophe Сemper from LRT, who said he saw a lot of people dip whose link velocity wasn't great. But I also feel that many links got devalued as they were too broad and not relevant enough, so my opinion is those who had an impact were not regularly building links month on month and were using a broad relevance focus.
Do you use PBNs for the websites you flip? Do you use them for your own affiliate websites? In which ratio to other backlinks?
Yes, I do use PBNs as part of most link building campaigns I work on, but maybe like 15-20% will be PBNS. I'm a lot more focused on guest posts, with tiered links alongside some other stuff, PBNS are always a fairly low mix, I try and keep it that way just in case the PBN ever gets caught, I think with any link building, you want to diversify it as much as you can.
How do you merge drop domains with your money sites? Practical steps and recommendations.
Expired domains, I'm just about to release a video on this. Still, I get the domain, no matter what, then repurpose the old site to see if it will rank again (it might not, someone might have stolen all the content), or the domain may be burnt. If it doesn't recover rankings, I throw it in the bin, if it does work, I will do some more guest posts, tier 2 links, web 2.0s, and niche edits to increase its power, then simply 301 to my money site.
301 page by page? Do you add it to GSC?
You can 301 page by page if there was a lot of link juice to internal pages, but in general, that isn't the case, and a simple 301 redirect from the domain to your domain or relevant section on your website is enough to pass that power over (no I don't add to GSC). No reason why I don't, I just don't want Google seeing stuff they don't really need to be highlighted too.
After May update, rankings of the 3 sites in the gambling niche dropped significantly and in the exact way: some pages are still ok, some not. I couldn't find any correlation. Content is not bad and of the identical quality, links are good. Tried changing text, title etc, removed some links with no effect. What would you do in a such situation?
Don't go crazy making too many changes at once. Sometimes things settle, and it will naturally improve. Still, I'd just be looking at using POP to double-check on-page, do a site audit, clean up any on-page issues, disavow any garbage, focus on some seriously high DR links, and focus on power and relevance, not volume.
If you were to start affiliate back then but with all your current knowledge, what one thing you would warn yourself about?
A few tips on affiliate: never target a seasonal niche. I had Golf accessories, and sales were great 7-8 months per year. I would also make sure that any product I was selling was more than £100, as too many people get a high volume of sales, but low commissions and anyone who has real success gets fewer sales, but the product value is much higher. So my golf site, the average cost per sale was $20 people buying t-shirts, hats, etc. Now my cost for links and content is the same whether I sell a t-shirt or a £1000 laptop, so to make affiliate profitable I would go after high ticket items only.

How to measure link juice of a particular backlink? What kind of metrics can help me to measure it?
So link juice can mean different things to different people. I'm also looking for links from pages that are indexed, do get traffic, and don't have a high amount of other outbound links. This is what I look for, as metrics can easily be manipulated.
I want to ask about your personal opinion about Umbrella marketing strategy: strengths and weakness for affiliate niche; and overall conclusion about doing this.
So the shitty answer 'it depends' is the case here. Suppose you have a good brand, and two separate products but want to use the brand to drive traffic then fair play, why not if it works well. However, this depends on what's being sold; sometimes, people prefer to buy from a specialist or a website that specialises in a particular product or service. So it comes down to what the product or service is, but it would be crazy not to use the brand where possible. If I create a brand for myself, do I only have to sell one thing? Of course not, I can sell as many as I like, as long as they are digital related. But say I was to sell real estate, the Craig Campbell SEO brand would be stupid to use. But someone like Grant Cardone or similar could probably pull it off, so it also depends on the person.
Best 10 rules for a successful SEO specialist?
Not sure I can think of ten: always test, never just believe what people say, network and talk to others as you can learn a lot, take action, don't be a talker, and do something, don't be scared to fail, don't think you can't dominate a niche. Just take the bull by the horns, anyone can do this shit.
Do you use link exchanges services such as SAPE in your link building strategy? Maybe to help competitors?
Yes, I've used SAPE, normally to power up guest posts, and at a time to help competitors websites tank, if they need shoving down the rankings :p But in all seriousness, I've used SAPE, and it worked very well for me, but it was always to power PBNs and guest posts, never ever to my money site.
How to tank competitor's website with SAPE links and not boost it?
To be fair, SAPE will probably help them short term, I do a number of other stuff including neg CTR, and buy a ton of toxic domains and shit to tank a site, but in some cases, it helps them before it hurts em :D
What do you think about links from forums, blogs, etc. Is it useful?
I'm a big believer in engagement signals and CTR, and of course, forum links can help drive traffic, and on certain forums they can also provide a good solid follow link. So yes, in certain instances, links in forms or blog comments can be useful, but not in the same way they were 10 years ago, I don't believe they pass that much value, but any way of getting traffic helps CTR which in turn helps SEO.
How would you choose a niche for affiliate site if you have zero budget for links?
Go after something non-competitive and very niche specific and go after the long tail stuff. Many affiliate dudes start there, just find something random like 'generators' hunting scopes or something like that. A lot of that stuff can rank really well, with content alone.
You are a public and world-known figure, do you get any additional profit for being public? Do you sell your agency services for more money? How much do you charge your average client?
You could charge more for being public, get more opportunities, get to meet more people, more contacts, and all of that stuff. Being public has massive amounts of positives, but comes with a lot of bad points too. People like to have a go, argue, debate, and think they know better, simply because you do videos or whatever, so that can be pretty crap. Overall being public does mean people trust you more, and also speaking at many events across the world has helped me get in touch with folks like Fajela. In turn, I get to do this, and in a lot of cases I learn a lot of stuff too, I've met many people at different conferences all doing crazy stuff, and its always a learning curve. But I don't do client work, so can't give you a price on that, but you charge what you feel your value is, some guy can charge 1k for a pile of crap and a few SAPE links, you might charge 2k and do guest posts and PR links, you will get better results, what I'd say is charge what you think you are worth.
What brings you your Youtube channel: business, popularity, maybe something else? Why are you investing your time and money there?
So with Youtube, it can bring business in some cases, but I'm about giving back to the community now. I've made a lot of money and don't need to sell courses for a quick buck. I want to help people for free genuinely; of course, it helps my brand and growth on Youtube. Going forward I want to be able to interview folks, help promote new tools and all of that stuff, and of course, it will help make me money via affiliate, but for now, I'm building a big platform to give any friends, colleagues or anyone with god ideas and tools a platform to promote them via my channels.
You've once mentioned you bought a hundred mobile phones just like Holly Starks. What are you doing with them?
So the phone thing is suitable for a number of things: GMB manipulation, YouTube manipulation, CTR stuff, podcast downloads and manipulation, fake personas, and fake reviews, so it can be used for a whole heap of things, but for me mainly for CTR stuff.
How do you manipulate CTR in national organic SERPs? Are 100 phones enough? I've heard you need at least 6k for that?
One hundred phones work well for CTR on anything. Where you get a figure like 6k, 100 phones can have a VPN that rotates a lot. However, if you want volume android emulators and using software is better, I have iPhones mainly for the iTunes manipulation.
What are some ways backlink sellers might fool you and how you can safeguard yourself?
I know guys who sell high DR links that are manipulated, so they have no traffic or rankings. Most people fall for this, others sell you a follow link, but no follow the page, you just need to make sure you get what is agreed, check all code and don't fall for them bullshit games.
Can you be a coach for someone looking to flip websites or build an affiliate empire? How can one attract you to become their coach?
I'm not sure coaching is the right word you need. I can help advise, but a consult call might be a cheaper and better option where I can help a person identify and help them spend their money on the right stuff.
What about Neil Patel? Do you aim to outrank him on Youtube? What's your strategy?
Haha, no sure I'll beat him as such, he posts anything, and he gets tons of engagement, and it's that engagement that helps him rank. Would be amazing to show that others can purposefully get up to that level if they wanted too, and I will try and at least get to 100k subscribers, but won't become too obsessed with it as Youtube rankings and videos don't make a huge amount of money, but as I say I like helping others with info and if I can do that, and get somewhere close to the 100k then ill be a very happy man.
How do you promote local business? What methods, except GMB?
Simple organic landing pages for your products and services for the locations around you also work very well. But you can also use paid options too, paid FB, Gumtree, AdWords there is more traffic than just GMB, organic and paid are the main other sources.
How can I get links and reviews from local services and directories? I am interested in promotion in a small town, up to 100 000 people. Or use the type of Fiverr?
Seobuilder.com can do the citations and directories, and find a Fiverr gig for reviews if you feel they are needed.
Best of the best tool for outreach management? Cause when you send every month a ton of email with the request about backlinks, outlook is totally shit!
So budget depends here, you can use a cheap option such as mailshake.com and hunter.io to find emails, or go all out and use pitchbox.com and pretty much automate the whole process. What I would say with outreach is that the initial email gets a poor response, most of the conversions happen via the follow-up sequence of emails.
Thanks to Craig who agreed to answer the questions in our chat and thanks to all the participants! If anyone wants to ask Craig, you can find him
on Facebook. He often streams on
YouTube.
If you want to participate in
SEO Burzh Chat, contact
Igor Shulezhko or
Olesia Korobka. You can also take part in
Serpstat Twitter Chat, just contact
Maria to discuss details :)
Speed up your search marketing growth with Serpstat!
Keyword and backlink opportunities, competitors' online strategy, daily rankings and SEO-related issues.
A pack of tools for reducing your time on SEO tasks.
The opinion of the guest post authors may not coincide with the opinion of the Serpstat editorial staff and specialists.
Found an error? Select it and press Ctrl + Enter to tell us
Cases, life hacks, researches, and useful articles
Don't you have time to follow the news? No worries! Our editor will choose articles that will definitely help you with your work. Join our cozy community :)
By clicking the button, you agree to our privacy policy.