// В этом файле есть те нужные стили которые в других файлах нет.?>
Digest #33: How To Find More Backlink Opportunities In 2018 And Other Exciting Posts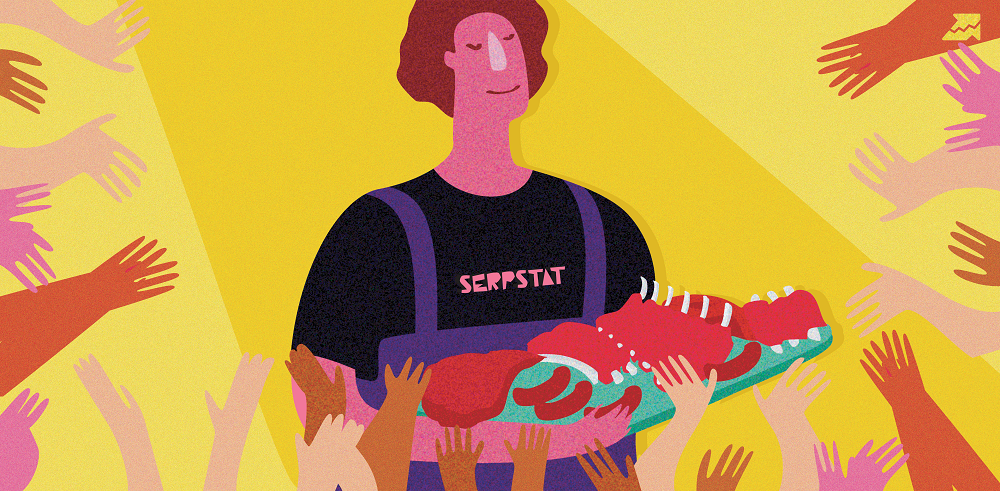 This is a new digest of the most interesting and valuable posts for SEO and content marketing experts that want to learn more about Serpstat and how it can help them with their everyday tasks :)
In this digest you'll find the answers to the following
how-to
questions:
Write an article that is way better than the existing content on this topic;
Create a customer-focused content strategy based on question research;
Create an awesome online course by repackaging old content;
Find more backlink opportunities in 2018;
Rank for multiple keywords with one piece of content.

1. Cloud Ways:
How To Find More Backlink Opportunities In 2018 [Guide]
People say link building is history. If you try to build links to your site artificially, you'll get penalized faster than you can say "why?" But is that really the case?
While it is true that some link building strategies have become obsolete as search engines are moving towards natural link building strategies, intelligent ways of creating backlinks still exist in 2018. In this post, you'll find three workable strategies to build long-lasting links to boost your content marketing efforts.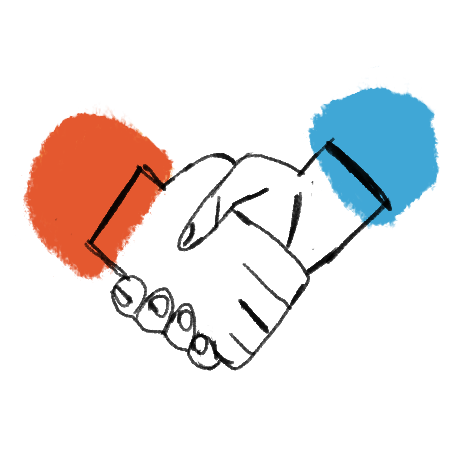 2. Content Marketing Institute:
3 Keyword Research Trends to Reshape Your Content Optimization
No matter what your content marketing strategy is, keyword research is the fuel. Keywords inform marketers as to what their audience strives to know, let them monitor their competition, and offer a constant source of content ideas.
Now, the approach to keyword research is different from what it was even a couple of years ago. Search engines are becoming smarter and keyword research tools are getting more advanced. The web is getting to be a better place after all.
Just as the SEO world is changing, so should we. Here are three SEO trends quickly reshaping the keyword research concept and with it the way we brainstorm, create, and optimize content.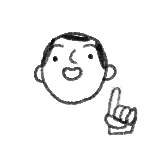 3. Kissmetrics:
Here's How to Rank for Multiple Keywords with One Piece of Content
Keyword targeting is dead. Algorithm changes such as Google's RankBrain have all but killed your ability to rank well using keyword targeting. But there's a difference between using keywords and targeting keywords. Keywords are just phrases that people type into search boxes to describe what they're looking for.
They help search engines sort through the billions of potential websites and posts to find relevant content. Saying "keyword targeting" is dead, we mean the way that we used to use keywords. Due to advancements such as Hummingbird, search engines are getting much better at understanding the meaning of a search and matching results to that meaning.
In the past, you found a single keyword that had low competition and high traffic, and you wrote a post about it. You made sure to repeat it lots of times and voila, you were on the first page of Google. That approach doesn't work anymore. Now you need to target user intent. In this post, Neil Patel shows how to create content that not only has multiple keywords but ranks on them.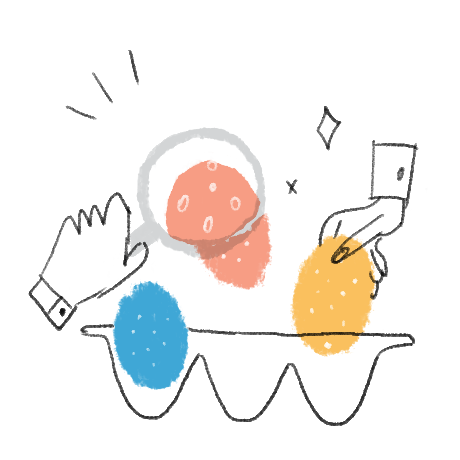 4. Post Planner:
9 Social Media Tools You Can't Ignore If You Want More Leads
As a small business, you know generating leads through social media is getting harder with each passing year. And as brands perfect their strategies, expanding via multi-million dollar annual lead generation campaigns, smaller brands are left struggling to compete.
Look to Coca-Cola, GE, and McDonald's who operate through the sheer force of a large budget and full time social marketing teams.The little guys (you + me) have to rely on hard work and creativity to break through the crowd and build a following.
Using the right tools (the ones that don't break your budget) can help! Here you'll filnd 9 social media tools you can't afford to ignore if you want more leads.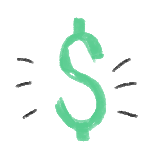 5. Social Media Today:
How To Research Keywords For Social Media Marketing
Creating an effective social media strategy is much more than scheduling social media updates and monitoring your engagement. You also need to meet your audience needs, answer their questions and offer them what they want to know.
In other words, social media marketing should be well integrated into your overall digital marketing approach. Your social media strategy should rely on your fundamental marketing knowledge base you've accumulated over time:
Knowing your audience;

Knowing your key niche topics;

This is where traditional keyword research comes in handy.
So how do you research keywords for social media? Keyword research is fairly straightforward, even in the social sphere. You just have to know which tools to use.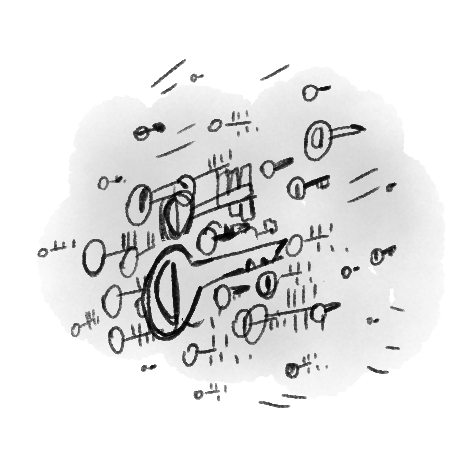 6. KС Web Design& SEO:
Facebook Messenger Marketing With Chatbots
Facebook messenger marketing via chatbots is the game-changing marketing hack of 2018. The crazy thing here is that less than one percent of marketers are doing Facebook messenger marketing today.
And with this type of marketing, you get the scale of email
marketing, but with never-seen-before open rates.
In this podcast, Larry Kim tells about Facebook messenger marketing and shares top 10 hacks to help you start using messenger for promotion.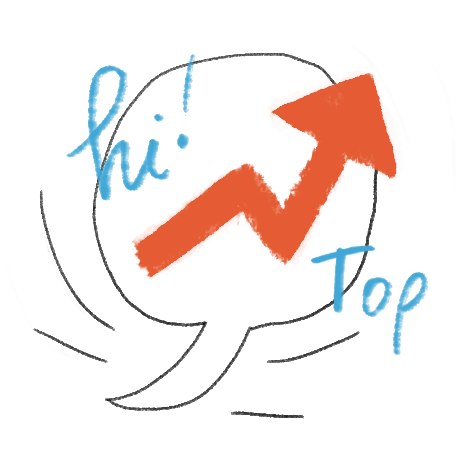 7. Maximize Social Business:
How To Write An Article That Is Way Better Than The Existing Content On This Topic
There are no original writing ideas left. All ideas that come to mind have been already covered by someone else, one way or another. Having said that, it doesn't mean you can't try writing something 10x better than the existing content and make this topic your own.
Here's an interesting approach that helps me analyze my competitors' best articles to write better content then they do.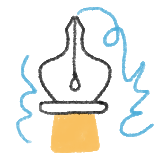 8. Retently:
How To Create A Customer-Focused Content Strategy Based On Question Research
There is a timeless question on every content marketer's and site owner's mind: how to fill my site with content that converts, engages, and resonates with my audience? The answer may seem quite obvious: your content should be as customer-focused as possible.
My approach is based on finding questions people ask Google and using them in my content strategy. This research can give a great insight into how people think and what they want to know about your niche. The article you're about to read will tell you how to find these questions and how to use them to boost your content marketing efforts.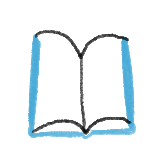 9. Coschedule blog:
How To Create An Awesome Online Course By Repackaging Old Content
The post is written by Ann Smarty, who has been writing and publishing digital marketing content for 10 years now. There's no way to measure the return on investment of all that immense effort. Shouldn't there be a way to get more out of it?
She shares her strategy to consolidate old content into an online course as a new way to monetize that effort. You can turn it into an extra source of income and you can also use it to further promote your brand. Here is a step-by-step guide into re-packaging your old content into a new video course.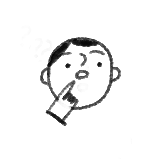 Check out our previous digest issues to find even more useful posts:
Learn how to get the most out of Serpstat
Want to get a personal demo, trial period or bunch of successful use cases?
Send a request and our expert will contact you ;)
Found an error? Select it and press Ctrl + Enter to tell us
Cases, lifehacks, researches and useful articles
Don't you have time to follow the news? No worries!
Our editor Stacy will choose articles that will definitely help you with your work. Join our cozy community :)
By clicking the button, you agree to our privacy policy.