How To Submit A Guest Post To The Serpstat Blog?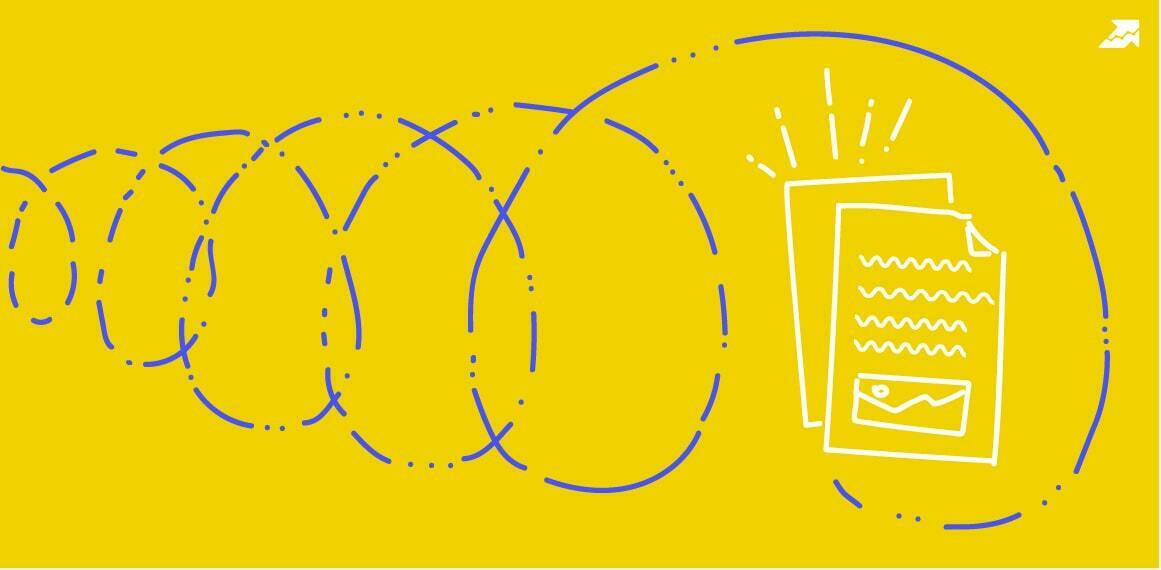 Our ultimate goal is to make the Serpstat blog as helpful as possible for our readers. Therefore, we are always open to cooperating with brilliant marketing experts.

Every day we receive dozens of guest post applications, and unsurprisingly, not all submissions get our approval and end up on the blog pages.

But don't worry, even though we have high standards, they are pretty reasonable. If you take a responsible approach and prepare a high-quality expert piece, we will be happy to welcome you to our blog.
In this article we will discuss:
What's your benefit in writing a guest post for Serpstat?
The value of
guest posting
can't be underestimated, and you, as a marketing professional, are well aware of that. That's why you're here, we suppose?
Please don't stay in the background; share your knowledge with our readers and showcase what a great expert you are!
Here are some great reasons to write a guest post:
Share your expertise with thousands of readers;

Get a high-quality, relevant, trusted backlink;

Get your article promoted on our social media and weekly newsletter;
What are our guest post requirements?
We get many questions from potential guest authors about how to write or style an article, so here you will find a list of our basic requirements.

If there are still questions left unanswered after you've finished reading this post, feel free to ask the editor you're in contact with, and they will be happy to assist you.
We only publish articles for free; there are no advertising posts on our blog.
So don't expect a reply if you offer us paid content.

The only way for you to get your article published is to make it a unique, high-quality, and well-researched piece.

First and foremost: Your content must be valuable to the reader.


Only submit unique content on topics you're an expert in.

Plagiarism is prohibited.
If you copy an article from another site and rewrite it a bit to avoid plagiarism detectors, your content will be rejected.

Use numbers, statistics, and data as much as possible.
Refer to practical experience, link to reputable sources, and support your statements with facts. Always link to the data recourse.


Use images and screenshots to illustrate your points.
Always give credit where it's due.

Please don't add stock images to the article to fill the space. Only include images that provide additional value to the reader.

min 2000-3000 words;
Long-form comprehensive texts are a must.

The text length can be negotiable as long as the topic is well-researched. Feel free to discuss it with the editor you're in contact with.


a list, a set of bullet points or a table;


quote from an expert or a video;


5+ internal links: look through the Serpstat blog for additional articles that are relevant to your post.


3+ external links: use the opportunity to link to a blog or a page that adds additional value to the reader.
Even though we reserve the right to indicate such backlinks as 'nofollow', we guarantee one 'dofollow' link per guest post. You are free to choose which link it will be.

Important note: We will only link to secure, high-quality resources. No spammy links are allowed.

When you first submit your draft, please make sure to provide full editing access to the document. It will significantly speed up the publishing process.

What should you write about?
Among the Seprstat blog readers, there are both beginners and experts, which means that our audience is interested in various types of articles: from basic and simple to the most complex.
Currently, our main priority is complex materials and Serpstat use cases.
Describe what you are good at. It may be online marketing research and guides, content, SEO and PPC growth hacks, or valuable ideas of using Serpstat for newbies and pros.
It's all about your article highlighting your experience and benefitting the reader.
Research examples:
Research in Internet marketing is vital at all times because you always need to be aware of all new products and changes.
Examples of cases:
Another way to contribute is to share your experience with Serpstat. We are glad that our product helps your business achieve its goals, and we are happy to share your experience with our blog readers.
Available topics for guest authors
What Is Latent Semantic Indexing And Why It Is Important For SEO
How To Optimize Your Google Business Profile
SEO For Startups: How to Get Customers Using SEO
How to Carry Out an Internal Site Optimization: Diving Into Details
10 Tips to Help You Promote on YouTube

How to Ensure Data Security With Your Marketing Data
What Is A Sales Funnel And How To Build It

How to use Google Analytics 4 for SEO
Google Analytics 4 vs Universal Analytics
How to Increase Website's Crawl Speed
Winning SEO Tactics and Best Practices for Tech Companies

How to setup AMP on the website

How to find and fix sneaky redirects for mobile devices
Best SEO KPIs and Dashboards to Analyze Performance Like a Pro
Benefits of Using Artificial Intelligence in Ecommerce

How to Boom Your LinkedIn Lead Generation: A Detailed Guide

How To Implement And Use Hreflang

How to set redirect 301 from HTTP to HTTPS site version

Configuring redirects on a website: how to avoid mistakes

The Best Ways to Find an Email Address

How You Can Use Serpstat Search Suggestions Tool: Tips and Tricks
How to Create Catchy Headlines: The Best Tips and Tricks

Internal Linking Mistakes That Harm Your SEO Strategy

How You Can Use Serpstat Search Suggestions Tool: Tips and Tricks
Comprehensive Guide for Optimizing Images on the Website

How to Optimize Your Website for Mobile Devices

Who Are SMM Specialists and What Do They Do

What Is the Difference Between Title and H1 and How to Compose It
How to Measure ROI of Your SEO and Link-Building Campaigns

How to Check and Analyze Website Traffic Statistics: Beginner's Guide

Best Advanced Off-Page SEO Techniques & Tools in 2023
How to Reach a Wider Audience by Bringing Your Old Posts Back to Life
7 Simple Digital Marketing Growth Hacks You Just Have to Try
How to Automate Client Acquisition with High Conversion SEO

The Agile SEO Framework: Building a Continuous Improvement Machine for SEO

What Is SEO Forecasting And Why Do You Need It?
These are just some examples of topics you can choose from.

If you didn't find anything that fits, feel free to suggest a different topic in your submission form.

As long as it's within your expertise and fits the theme of our blog we would be happy to consider it.

As previously mentioned, we receive dozens of requests
daily
.
When you first submit the draft of your article, it gets immediately put
in line
for approval and editorial preparation. Due to the big number of guest post submissions the Serpstat blog receives, the line gets quite crowded, so the process might take a while.
By submitting your guest post to the Serpstat blog, you agree that:
The editor has the right to make final changes to the article according to Serpstat's editorial guidelines.
It's completely up to the editor to determine when your guest post gets published.
We only agree to publish your posts on our terms and in a timeframe that is convenient for us.
Ready to become a guest author? Fill out the form below, we will ll email you to discuss the details.

Found an error? Select it and press Ctrl + Enter to tell us
Cases, life hacks, researches, and useful articles
Don't you have time to follow the news? No worries! Our editor will choose articles that will definitely help you with your work. Join our cozy community :)
By clicking the button, you agree to our privacy policy.