Three Business Tasks We Solved With Serpstat: More SEO Clients, Automated Reports,
And Trackable KPIs For SEOs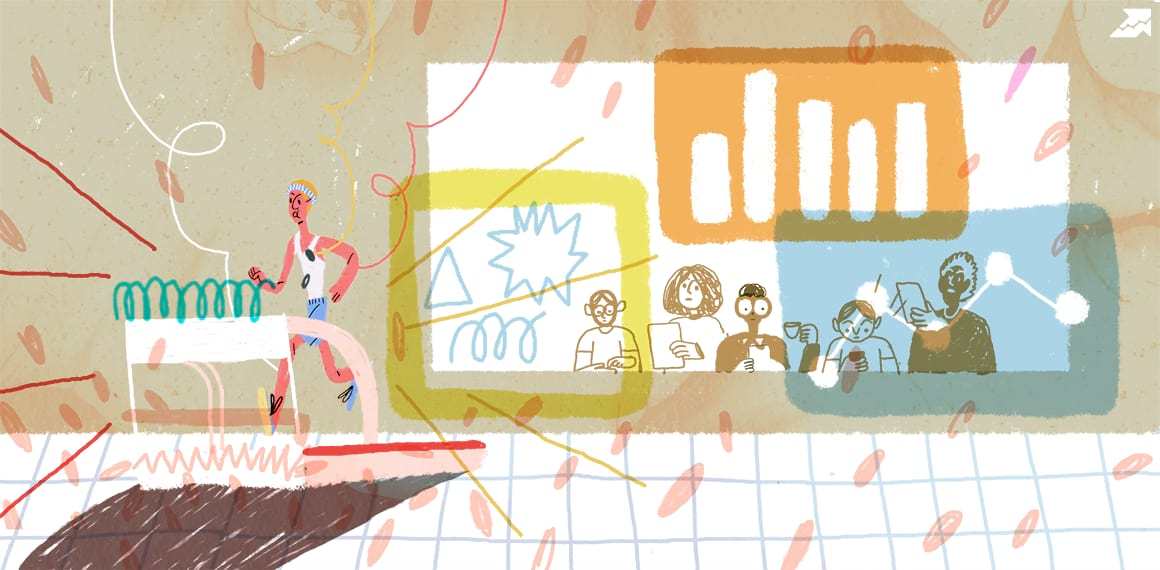 At one point, our digital marketing department faced major issues acquiring more SEO clients, automating SEO reporting, and setting trackable KPIs for our SEO specialists.

Luckily, with Serpstat, we not only found a way to solve these problems quickly but also evolved into a much better agency — we started providing higher-quality SEO services!

This post will give you an insight into how we dealt with all the issues. Let's get started.

Objective #1
Increasing the lead conversion rate

It's no secret that customers may take months on end to choose an agency to promote and optimize their website. They go through many different options and thoroughly research and compare them before deciding.

And which one do they usually end up choosing? The agency that proves its value and demonstrates the most expertise.

The lead-to-client conversion usually ranges from 10% to 15%, but you need to work out the entire sales funnel and be highly persuasive to get one client.

And even if we only consider qualified leads, it could take a very long time. But we need clients now.

Since we started demonstrating more expertise to the client at the proposal stage, we managed to increase our conversions by 50%. The most useful Serpstat reports for us were the following:

Domain Analysis → Keywords.

The Keywords report allows us to check the current "ranking status" of the website.

By using additional filters we can set the foundation for further keyword research: see the list of cities to consider, the number of low-volume keywords it ranks for, and its positions for high-volume queries.

Besides, here we can analyze how effectively the website is performing, and what pages are already visible in the top-30 search results. It clearly is a quicker way to achieve the website's traffic goals than "dragging" keywords from the top 100 search results.

We usually do this by setting the "Positions" filter between 10 and 30: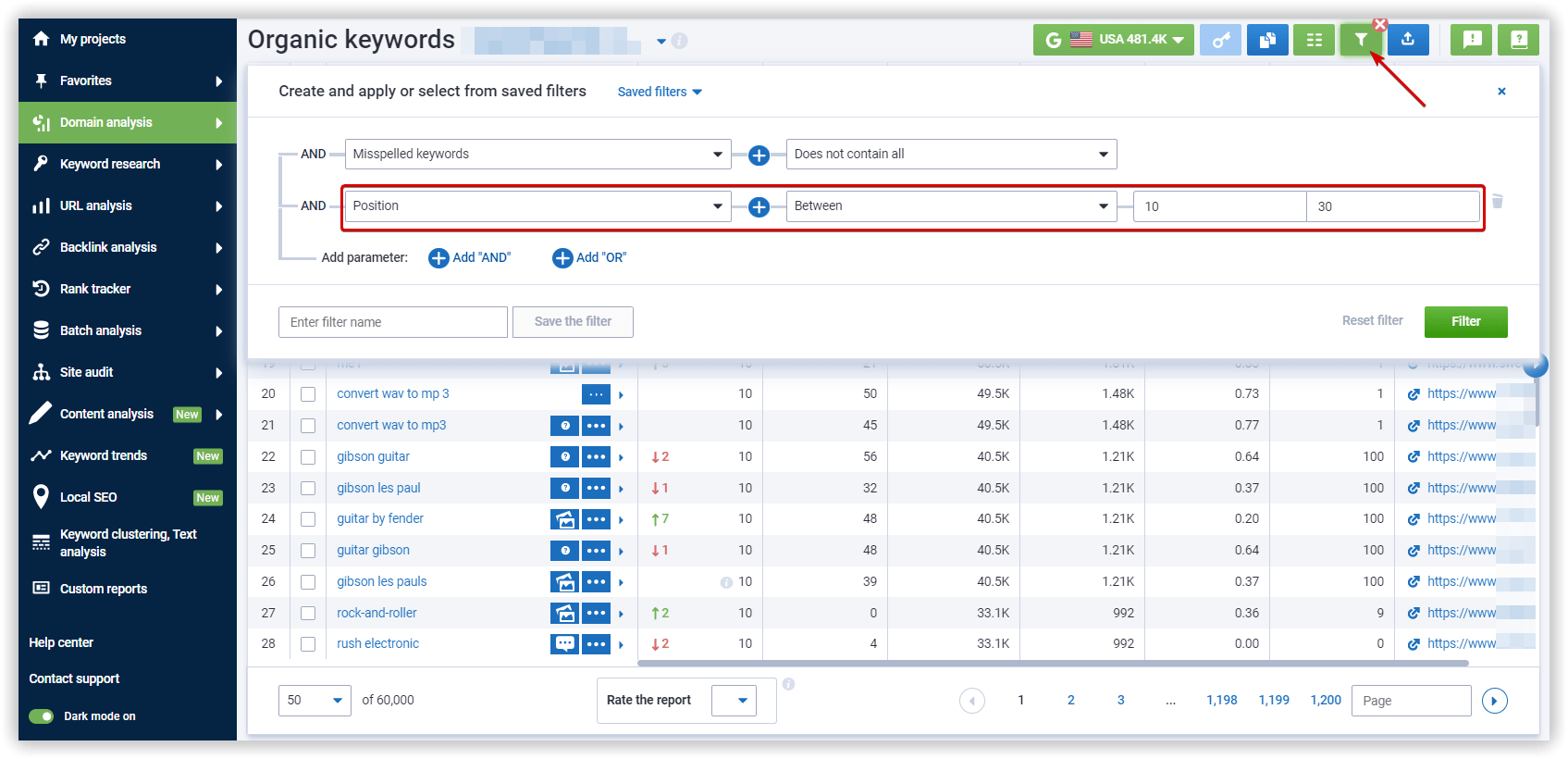 Domain Analysis → Top pages.
This report allows us to see the pages that drive the largest amount of traffic and then correlate them with the pages that the client considers high-priority.
That allows us to predict the time and effort necessary for the page to reach the top of search results.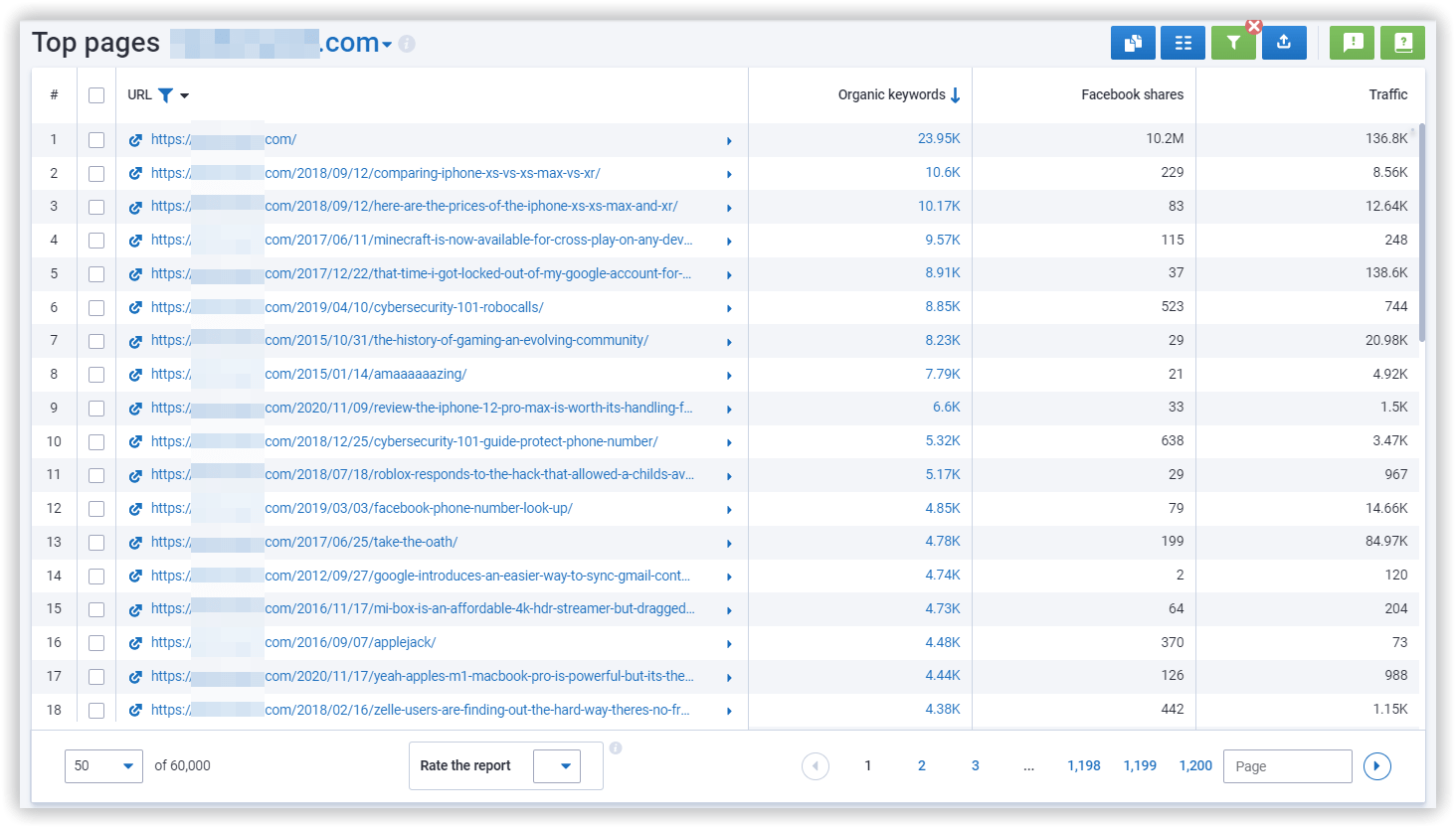 Domain Analysis → Competitors.
Using this report, you can identify the market leaders and analyze the keywords they rank for to provide your client with a traffic forecast and a link-building budget. Usually, we use it alongside the Backlink Analysis report.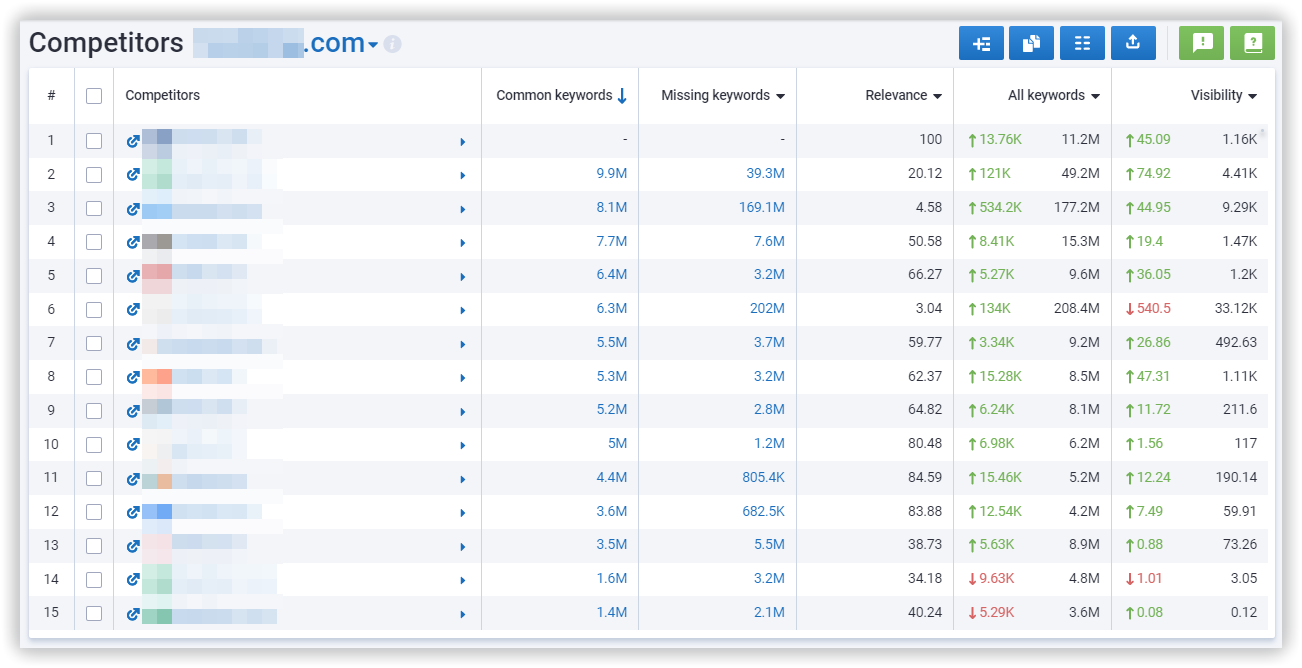 Based on the Serpstat toolkit, we can devise an approximate SEO strategy for the client. After a month, we usually analyze the results and make the necessary adjustments.

Also, at this point, we can solve another issue: the underestimation or overestimation of the link-building budget. The greatest thing is, that our sales managers can do all of these steps on their own just after a couple of masterclasses.

As a result, the customer's expectations are much more realistic.
OBJECTIVE # 2
Automating The Process Of Creating Reports That Meet Client's Needs
Clients don't usually want to read lengthy reports; they just want to see monthly results without the fluff.

On the other hand, SEO experts don't want to waste their precious time explaining the data in reports or writing descriptions. They would rather quickly submit all the stats and return to work.

To save the time of our SEO specialists on taking screenshots, writing descriptions, and generating manual 10+ page reports, we decided to go for the reporting automation using the API of various services.

They provide online statistics and informative graphics, and also generate comments according to the previous reporting period. Here is an example of the report that was generated automatically:


Using
Google Analytics API, we imported the traffic and user behavior data into our Artjoker Digital reporting system. This system allows us to compare different time frames, assess user behavior from month to month, as well as comment on the project's status.
The second step was to work with the
Pagespeed Insights API, which allowed us to display the website's current load speed. This is a crucial ranking factor, and it also affects the conversion, so we decided to create a separate section for this metric in our reports.
This report demonstrates the current load speed of the website, allows commenting, as well as lists detailed recommendations from Pagespeed Insights about increasing the load speed.
The third step of our reporting modernization was based on the
Serpstat API
. Clients often ask to not only provide a general overview of their project but also a comparison with the competitors.
Graphs are the best way to visualize the data. We decided to add the graphs of the website visibility compared to competitors, as well as the keywords trend.
Objective #3
Setting KPIs for SEO specialists
Clients want to get a return on investment from SEO, while SEO specialists are more efficient and motivated when their paycheck directly depends on achieving KPI targets.

On which metrics should the SEOs monthly objectives be based? This question has been a subject of heated discussions for a while. There are tons of different theories of what KPIs are the most crucial, but neither of them is 100% accurate.

We created our own KPI system to measure the results of our SEO team.

The first version of the KPIs we set was far from ideal, but that was the best we could do back then. Here are the metrics we measured:
Keywords the website ranks for in the Serpstat search;
Distribution of CTR by position;
The results of keyword research. We expected the number of keywords the website ranks for at the top of Google's search to increase by 10-15% per month.
It was a shot in the dark, but we had no alternatives. Now we're using a totally new KPI measuring system which is based on
Serpstat's API
.
First, we collect the competitors' keywords taking into account negative keywords, and get the traffic volume.

Then we enter our domain name.
Gather a list of queries offered by clients.
Filter out popular aggregators and marketplaces.
Serpstat's API monitors competitors, their visibility, and keywords they rank for, and provides you with an estimated increase in traffic for the next 6 months.
Our KPI calculator checks these metrics for compatibility with the overall picture of the website. The error is usually not more than 5-10%. And then, the specialist can see the stats in the personal account. Then we measure the monthly results, and the specialist receives bonuses for achieving objectives.

The project manager also has access to the project's data to check how it's going with dynamics by days in their account.

Would you like to learn how to use Serpstat can help you automate your routine?
Click the button to leave a request for a free personal demo and our manager will get in contact with you. Our specialist can guide you through Serpstat, help you determine if it meets your needs, share training materials or offer a trial, teach you how to get the most out of each tool, or help you transfer projects from another service. It's all up to you.

Personal demonstration
Leave a request, and we will conduct a personal demonstration of the service for you, provide you with a trial period, and offer comfortable conditions for starting exploring the tool

We have been using tools and services for optimizing our marketing workflow for years. Usually, our key decision criteria are the following:

Is the tool multifunctional? Researching keywords and backlinks and analyzing competitors without having to switch from one interface to another is very convenient.

Does the new service duplicate the existing one by more than 60% of the features?
In this case, we discuss the pros and cons with the team and choose the perfect match.
Price.
Of course, it's great to have a bunch of convenient tools for automating SEO and PPC tasks. But what about the payback?
Serpstat meets all our needs, and by the way, it's a great match for two of our departments at once:
Our sales managers believe Serpstat to be the easiest tool to use, as you don't have to be a tech expert to work with it
Our SEO experts rely on Serpstat because it allows them to be one step ahead of competitors, facilitates project optimization, and helps to achieve their goals.
Speed up your search marketing growth with Serpstat!
Keyword and backlink opportunities, competitors' online strategy, daily rankings and SEO-related issues.
A pack of tools for reducing your time on SEO tasks.
Found an error? Select it and press Ctrl + Enter to tell us
Cases, life hacks, researches, and useful articles
Don't you have time to follow the news? No worries! Our editor will choose articles that will definitely help you with your work. Join our cozy community :)
By clicking the button, you agree to our privacy policy.