Персональная демонстрация
Оставьте заявку и мы проведем для вас персональную демонстрацию сервиса, предоставим пробный период и предложим комфортные условия для старта использования инструмента.
Get the Most Out of Your Content Marketing Efforts with GA4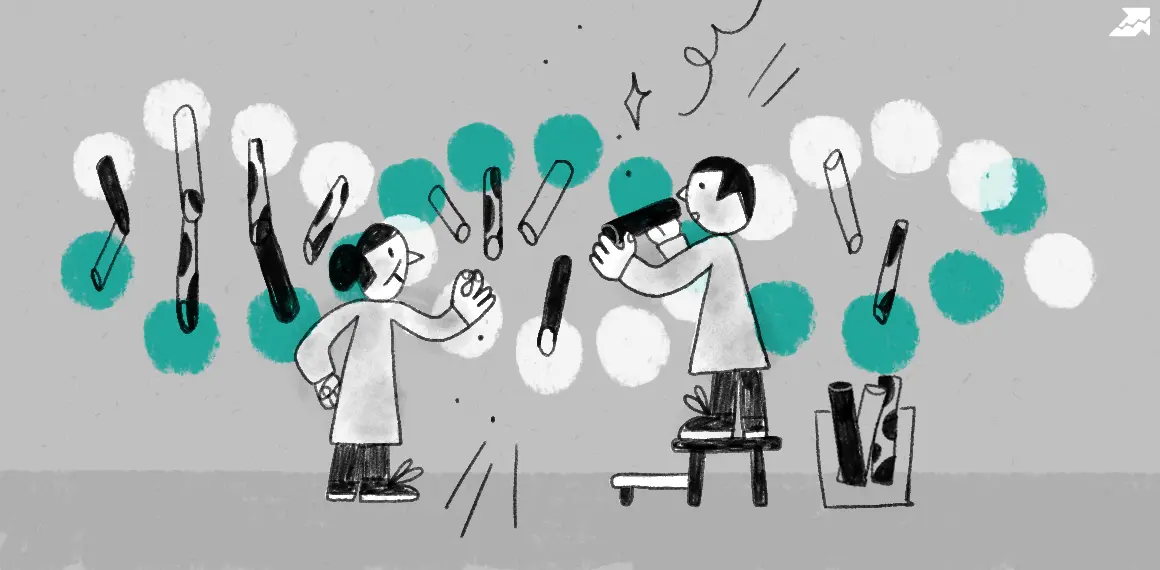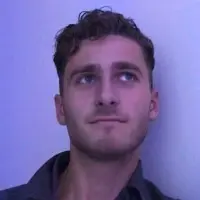 Why GA4?
You're probably already using Google Analytics as your chosen data analytics tool. It's estimated that over 28 million sites are using GA in some shape or form. 

But how can this tool help you with your content marketing? 

Perhaps, the biggest reason is that GA4 builds on the successes of its predecessor. This includes many different ways of collecting and visualizing your data. In other words, you can gain an even deeper understanding of your data and use improved insights in your content marketing. 

GA4 contains many features that can help with different aspects of content marketing. Below are some of the highlights: 

Real-time reports: You can see how users interact with content on your site in real time.
More accurate data: There is less risk of cross-device users being duplicated within reports. 

Improved mobile app tracking: You can quickly access data relating to app and website users in one centralized property.   

Machine learning: With the power of artificial intelligence, you can better understand user journeys.
Building a Content Marketing Strategy With Ga4

Simply having a written content marketing strategy already puts you ahead of your competitors. It's estimated that only 40% of B2B marketers have a documented strategy. That said, you will not likely get very far without the right plan. 

Here's how, with the help of GA4, you can build a strong marketing strategy. 

Define your objectives 

Before thinking about the content you want to create, ask, 'what do you want to achieve?'. Below are some examples of goals for content marketing. 

Improve a website's position in the SERP rankings for certain keywords. 

Increase your brand recognition levels. 

Growing brand loyalty by providing valuable content to your customers. 

Gaining more users on your website. 

Optimizing your existing content to get more visitors and conversions

Once you have chosen your objectives, you can ask yourself specific questions. What kind of content will best support your goals? What will make your content unique from your competitors? What topics will you focus on? 

By defining your goals and asking these basic questions, you'll have a solid basis for your content marketing efforts. 

How Can GA4 Help with Your Goals? 

Once you have objectives, you must take the proper steps to meet them. This is where GA4 comes in handy, with valuable reports to steer you in the right direction. 

Let's imagine one of your goals is to increase brand loyalty. You can monitor returning visitors in your behavior reports. As brand loyalty increases, you should notice a boost in returning users. People are increasingly viewing your brand in a positive light, and becoming interested in your content. 

GA can also help to answer key questions such as 'which content should I use?'. The 'Pages and screens' report can tell how long the average user spent on different pages. You can create different types of content and see which generates the most engagement. 



Don't Forget Conversion Events 


Users of Universal Analytics (the previous version of GA) might be asking where Goals are. Goals allow users to monitor specific points of interest on a website. For example, you could set a goal for each time a user signed up for a mailing list. Goals were also a helpful way of supporting the objectives of your content marketing strategy. 

The bad news is that Goals are no longer a feature in GA4. 

But don't worry, we now have Google Analytics 4 conversion events instead. These function the same way as goals; you can create conversion events to suit your needs. For example, you could set a possibility for each time a user chooses 'read more' to view more content, each time they view a specific video, or even if they watch a certain amount. 

This can be really helpful in judging what types of content are driving the most conversions. You can use this knowledge to inform your content strategy and produce more content likely to convert.

Understand Your Audience 

Aside from having a solid set of goals, knowing your audience is essential. You might think that you know your audience already. But while you might know them, do you understand them?  

After all, understanding your audience is necessary to create content that suits their needs. This means knowing everything there is to know about your target audience. What are their likes and dislikes, and what are their interests? 

Thankfully, the GA4 demographics report lets you learn everything you need about your users and more. 

As the name suggests, these reports break users into demographic groups. This allows you to understand your audience on a more granular level. Let's look at some of the information you can learn in the demographics report. 

Users by Gender

One option within demographics reports is to view the number of male vs. female users. If your website attracts a more male audience, you can change the type of content you create or the angles you take.



Users by Age 

Younger audiences will expect a different tone in your content than an older demographic. For example, you'll need a completely different tone of voice for a Millennial audience compared to Gen Z.

Users by Location

Where are your most valuable website users located? With this information, you can improve your advertising and make sure your content reaches the right people.   

Users by interest 

This is where you can dig deep and start getting to know your audience. For instance, you might learn that your audience is interested in technology and dining out. Try to think outside the box and how you can combine these interests into valuable content. For example, you might write an article about how tech transforms the dining experience. 

Reaching Your Audience
Have you set objectives, and do you have a strong understanding of your audience? With a clear path forward, you can start creating content, including crafting compelling email copywriting. But once created, how do you ensure you're reaching the right people? In other words, the most valuable users will respond to your brand. 

Here's how GA4 can help ensure you're marketing your content effectively.  

Acquisition Reports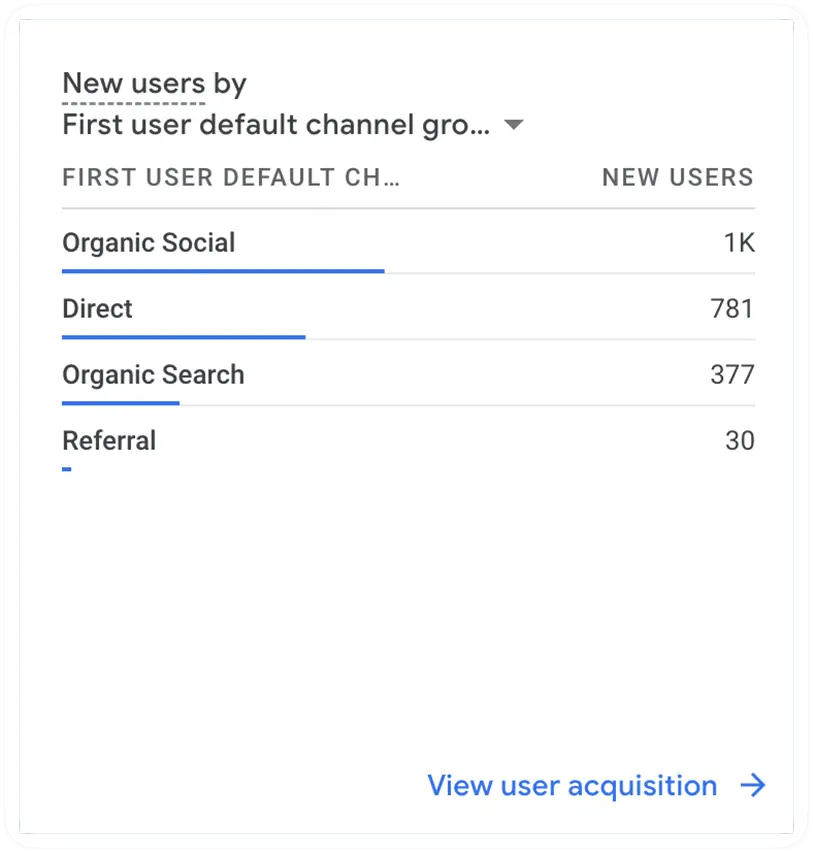 From social media to organic and paid search, you might draw users to your content in many ways. That's why it's essential to keep an eye on the 'Traffic acquisition report' within GA4. This will help you understand how each of the above areas performs.  

The traffic acquisition report puts paid and organic traffic into different sections. This allows you to gain some of the following insights. 

Social Media performance — Social media is a key pillar of your content marketing strategy. The acquisition report allows you to identify the platforms driving the most traffic. You can then focus your attention on the more successful platforms.;
Organic search performance — As you create more content and build an audience, you'll want to monitor your organic search performance. You can track the number of users coming to your site organically from acquisition reports. You can compare this against other sources, such as paid and direct traffic.    

Campaign performance — Which content marketing campaigns have been the most successful? Acquisition reports show the amount of traffic attributed to each campaign. You can then use the most successful results as a guideline for future campaigns.

Utilize eCommerce Reporting

When it comes to purchasing reports, GA4 eCommerce reporting can derive some compelling insights into the customer journey before making a purchase. For example, which pieces of content do visitors view before making a purchase? Is it a guide on how to use it? Or a comparison to similar products in the market?

Furthermore, which devices are people viewing these types of content on? In which language? All of these pieces of data allow you to optimize your content to build a better customer journey and ultimately assist in driving sales.

Consider Keywords 

Keywords are a vital part of your content strategy. They ensure your content is put in front of the right people by aligning it with search queries. But knowing the right keywords to use isn't always easy. Sometimes you might feel like you're fumbling in the dark. 

However, GA can show a path ahead with a few simple steps. The first step is to link GA4 with Google Search Console (GSC). You can find out how to do so in this guide. GSC allows you to monitor your website's performance in search results. The tool also provides valuable information about keywords. 

You can view the keywords that individual pages rank for using the' Queries report.' You can begin incorporating these into your content creation. 

Using GSC alone is helpful, but linking it with GA4 makes things much easier. By linking, you can receive information from a centralized place. 

Create Audience Templates

One of the most valuable features of GA4 is the ability to create audience templates. These can be applied to your reports to ensure you see the information you need. Templates can also be used to make your advertising more targeted.  

There are three forms of templates within GA4, these are: 

Demographic 
From your earlier research, you should know the demographic of your audience. You can add information such as a user's gender, age, and interests to this template. 

Technology
Will a user be accessing your site from a certain device? For example, have you created more tailored content for mobile users? 

Acquisition
This template allows you to focus on audiences that you have previously acquired within your advertising. Have you had a previously successful marketing campaign? Why not reach these users again and boost user retention? 

Always schedule!

Your content marketing strategy should involve releasing new material at least each week to be effective. However, producing regular content can be challenging. Frequent deadlines create a lot of pressure, and stress may affect the quality of the work. That's why it's essential to plan ahead. 

A content schedule maps out every aspect of your content marketing strategy. This includes publication, monitoring, and optimization. You can create content in advance and feel less pressure toward deadlines. 

Remember to annotate

You're probably wondering, 'how does Google Analytics fit in here?'. While it's true that GA doesn't help to create a content calendar, it can bring context to your schedule. One of the most useful features in GA4 is annotation.  

You can annotate data and provide additional information. When looking back, you can see how users behaved when you added new materials to your site. You can easily spot the kinds of content that proved to be successful. 

Combine GA4 with other tools 

Alone, GA4 can provide many insights to boost your content marketing strategy. But you can also combine GA with many other Google tools to provide even more in-depth information. Below are some of your options: 

Linking with Google Tag Manager (GTM) — GTM is a must for understanding how people engage with your website. With GTM tools, you create custom tags to monitor different aspects of your content. This data is then included in GA4 reports. 

Link with BigQuery — If you're dealing with lots of data, then BigQuery might be the answer. This tool allows you to access raw event data collected on your website. This means access to even more in-depth information about your content. 

Link with Google Ads — When advertising your content, you'll want the best insights about your campaigns. By linking with Google Ads you can gain data relating to your advertising in GA4 reports. 

Use resources to help progress your strategy with GA4

GA4 is still iterating, meaning that changes will be implemented as time progresses. New features will be added, and some may be taken away. It's important to stay up-to-date with this kind of information which is one of the benefits of using an SEO consultant or a digital analytics consultant. They tend to be at the forefront of knowledge and can actually save you the cost of time for research.

Alternatively, there are plenty of great free resources like the Google Analytics Help Community, the Serpstat blog, digital analytics blogs and YouTube channels, and more. 

Try to gauge when a problem is too complex for you to solve and when you can solve something on your own. Being too frugal with resources can stunt your development as a business.

Conclusion 

Studies show that 71% of marketers believe content marketing is becoming more critical. Yet despite this, many organizations lack a coherent data-driven strategy. 

By now, you should have a clearer idea of how GA4 insights can play a part in your content marketing. Just remember, when putting together your strategy, bear in mind these crucial points: 

Set objectives and use GA4 to monitor your progress toward meeting them. 

Knowing your audience isn't enough. You also need to understand them. Use GA4 to dig deep and gain valuable insights. 

Consider how GA can help ensure your content reaches the right people. Utilize acquisition reports, keyword research, and audience templates.

Create a content calendar and annotate it to add context to your data. 

With GA4 at your side, you can build a strategy that helps you stand out from your competitors. So, consider how data analytics can affect your content marketing strategy.  

Speed up your search marketing growth with Serpstat!
Keyword and backlink opportunities, competitors' online strategy, daily rankings and SEO-related issues.
A pack of tools for reducing your time on SEO tasks.
The opinion of the guest post authors may not coincide with the opinion of the Serpstat editorial staff and specialists.
Found an error? Select it and press Ctrl + Enter to tell us
Cases, life hacks, researches, and useful articles
Don't you have time to follow the news? No worries! Our editor will choose articles that will definitely help you with your work. Join our cozy community :)
By clicking the button, you agree to our privacy policy.