What Pages Attract the Most Traffic?
Competitive Analysis Both For eCommerce And Informational Websites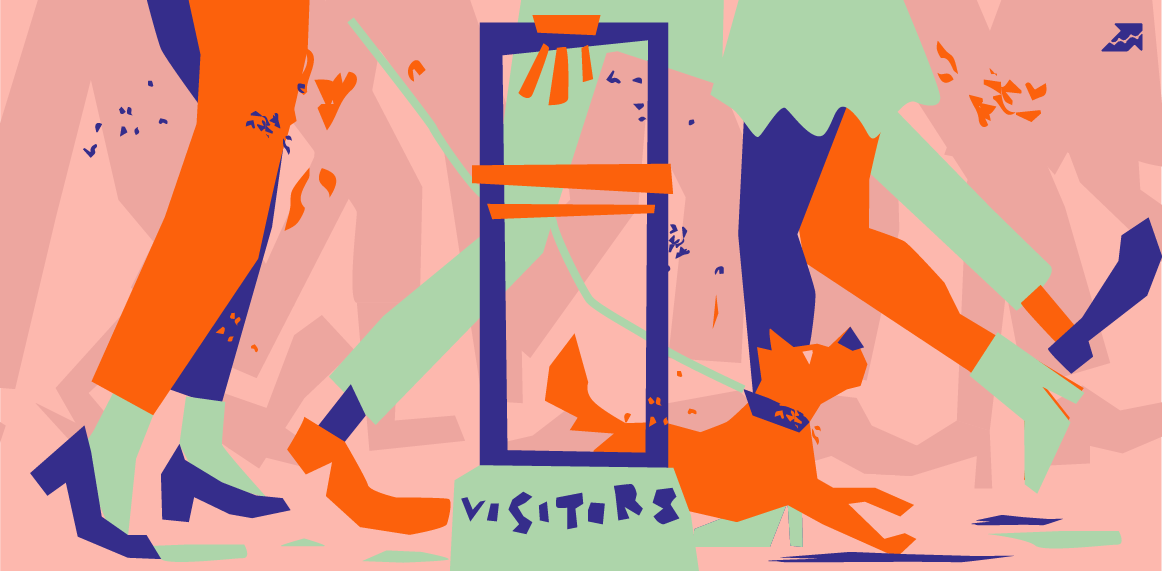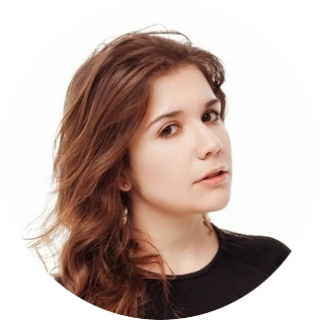 Elena Kyrzhilova
Editorial Head at Serpstat
"Top pages" is a tool that you can find both in "Website analysis" and "Keyword research" modules. So that you can enter your domain and get a list of your top pages (it works the same for your competitor's website), as well as you can type your niche keyword and find out which of your competitors' pages receive the most traffic and make yours even better.
In the report you'll get:
keyword quantity in SERP for this query;
number of social media shares;
potential traffic (number of visits that page will receive if it will hold the 1st position on SERP for a keyword).

This tool is underestimated, for no reason. So that I want to show all the benefits you can get using this tool, namely, how to analyze informational and
e-commerce website and find out what allows your competitors get so much traffic. This data is a must-have for your content strategy and your website optimization.

How to analyze an e-commerce website

While analyzing e-commerce website, you should pay attention to:
Category pages of popular items;
Some categories and items pages are ranked better for certain keywords than other ones. So that creating a list of such pages will help you to define the most demanded categories and items and add them to your website. Moreover, you'll find the most efficient keywords for every page.

First, let's analyze the pages of your competitors
(URL-analysis of competitor's website)

Type the competitor's domain to Serpstat search box. I'll take online store
www.eastbay.com
as for example.
Go to "SEO Research" and click on "Top pages."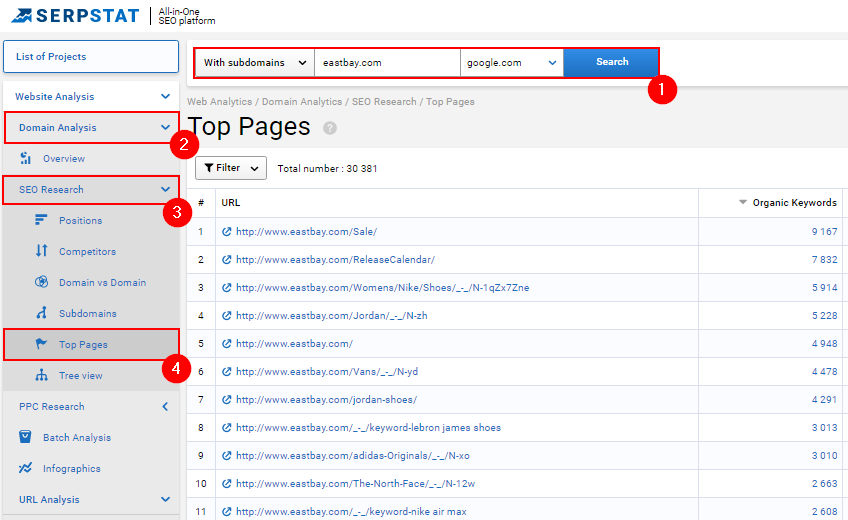 If necessary, filter the desired subdomain. In case you are searching for items of a particular category, choose "URL Prefix" filter, which is on the left of the search box, and type the full URL of the category (e.x. http://www.eastbay.com/jordan-shoes/).

As you can see the bulk of traffic accounts for the following pages:


Calendar with release report;
Women Nike shoes category;
Click on this icon to jump to the desired page:

To get the list of keywords this or that page is ranked for, click on its URL, and you'll jump to the desired report with search requests and positions the page occupies.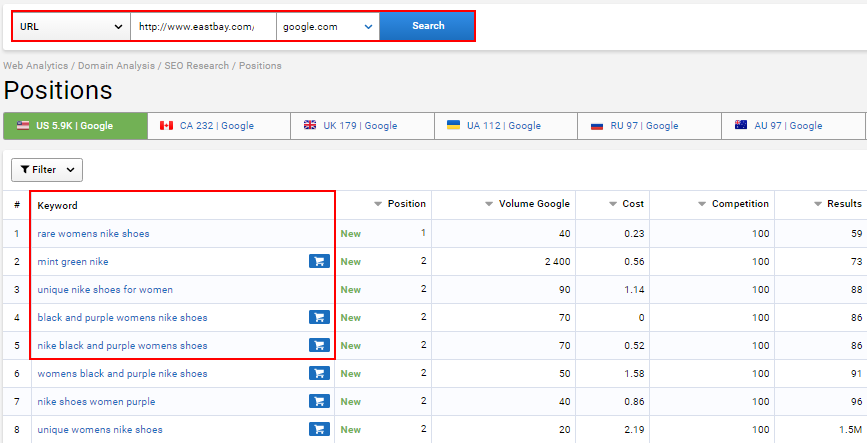 Set the filter "Domain's position for a keyword" between 1 and 20 to get the keywords for which the domain is in top-20.

Export the gained report.

As a result, we get the list of keywords of the most viewed competitor's pages. Use them for your related pages.


Now let's pass to keyword research analysis

In "Top pages" report you'll find the list of pages, which include the most number of the required keywords. Here we analyze not a single competitor, but all your niche competitors that receive the most of the traffic.

To get this list of keywords, you should:

Type the desired keyword into the search box (let it be "basketball shoes buy" e.x.)
Go to "Keyword research" module, choose "SEO research," and finally click on "Top pages."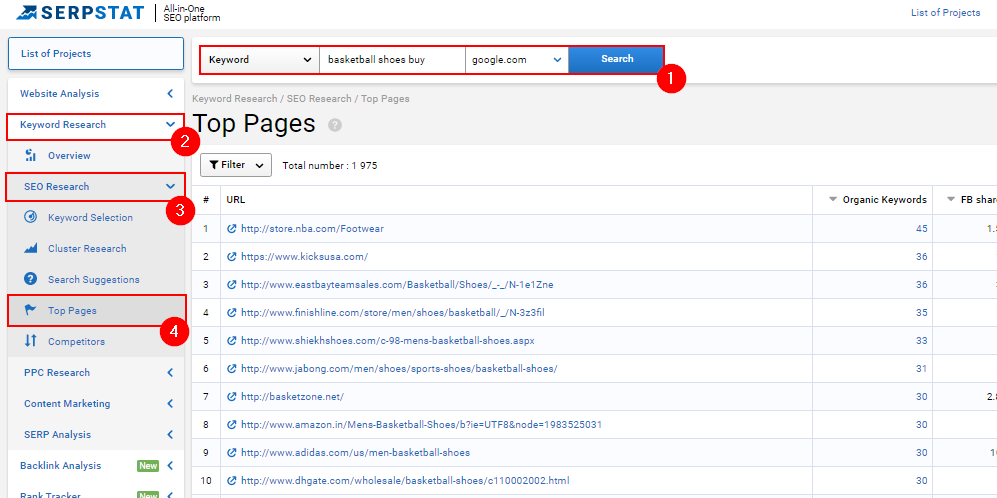 As you can see the following pages are in top-3 for this keyword:
The main page of KicksUSA;
Eastbay's page with basketball shoes for the team
Click on this icon to jump to the desired page:

Now you need to export the list of keywords used on this pages one by one. Just click on the URL and you'll jump to the required report: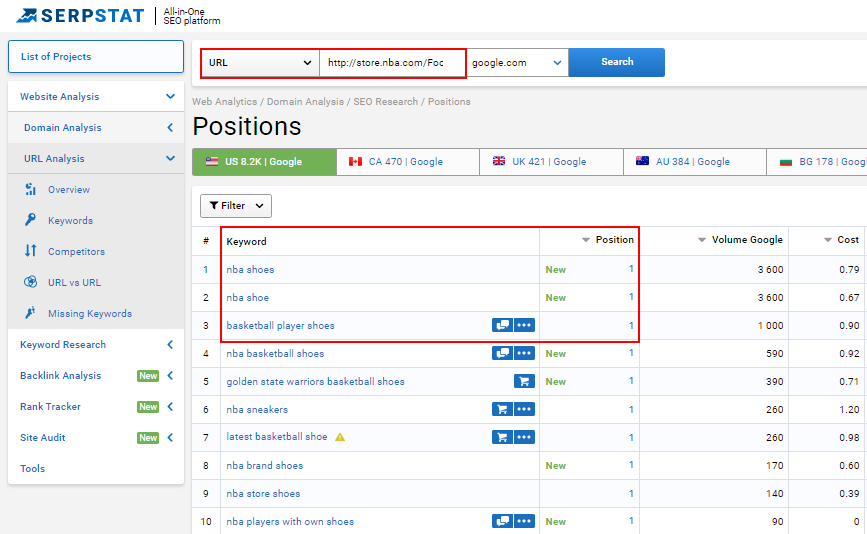 To see the search requests that contain the necessary keywords and belong to the certain page, click on the number next to the URL. These keywords can also be exported.

Finally, you get a list of keywords for your category and product pages.


How to analyze informational websites

While analyzing informational websites you should be able to separate the viral content from the content that brings traffic from the organic search, their goals are different. Viral content is any piece of media that suddenly becomes an online sensation. So that social medias are the main source of traffic for viral content, while topics with long-tail keywords bring the traffic from the organic search.


Where to find the ideas for the viral content

To get the list of most shareable posts(FB; Google+; Linkedin), type any informational website to the Serpstat search box (let it be mentalfloss.com). Then go to "Domain Analysis", choose "SEO research" and finally click on "Top pages." Now you need to sort the results by the number of shares (let's take the FB as an example.)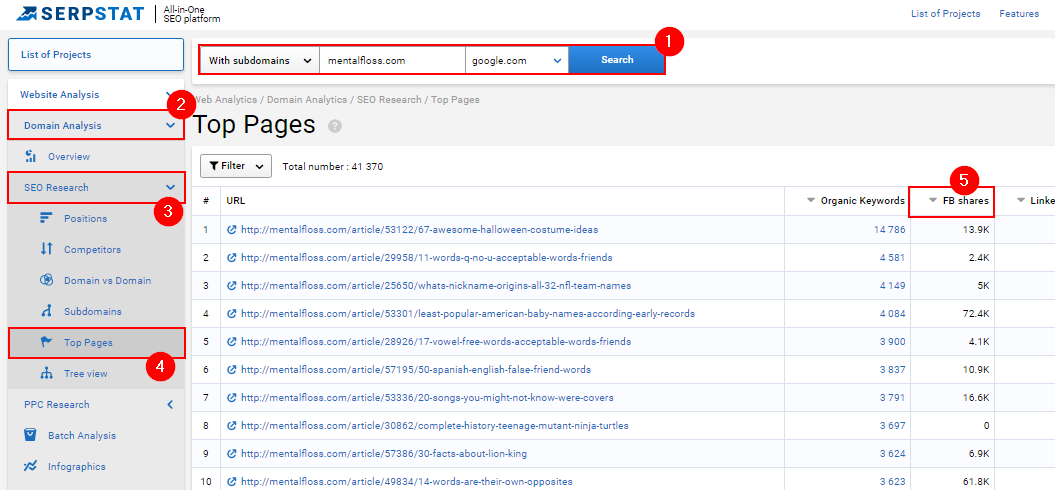 We get the list of top shareable articles and here they are:

Quite hot entertaining topics, no wonder they became top viral posts. Take into account that a top shareable content may vary depending on the niche you chose for your website. To find out which topics are the most popular in your niche, choose your direct competitors and
analyze SEO competition
and their content.

How to get more organic traffic

Here the algorithm is similar, the only difference here you need to sort the results by the number of organic keywords. Let's take makeup.com as an example: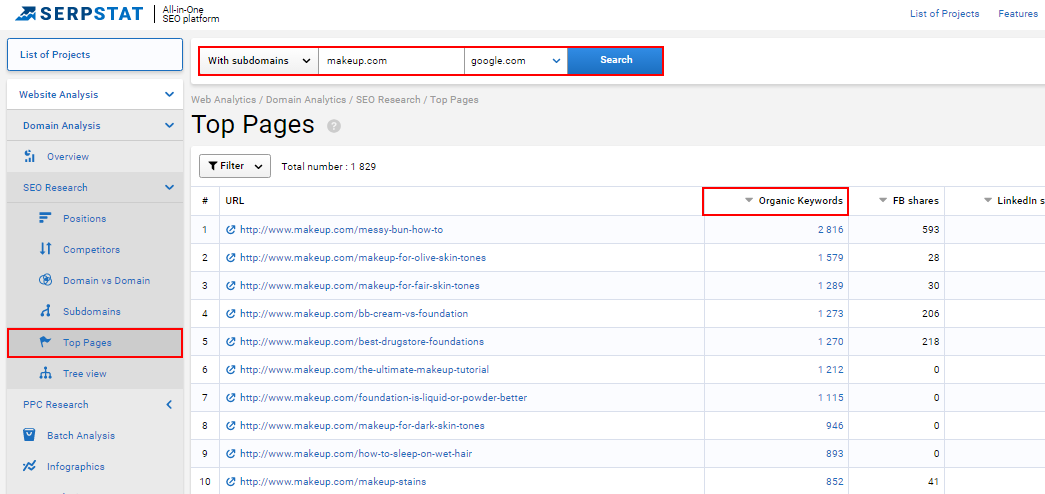 Here your aim is not only to create a list of top topics but to pick up the keywords that these pages are ranked for. Here you should filter the results by the domain's position by a keyword and choose the interval between 1 and 20. Finally, you'll get the spreadsheet like this one:

If you want to find the most relevant niche topics, you have to analyze not a particular website, but a desired niche keyword. So that enter a keyword into the search bar and go to the "Top pages" tool in "Keyword research" module.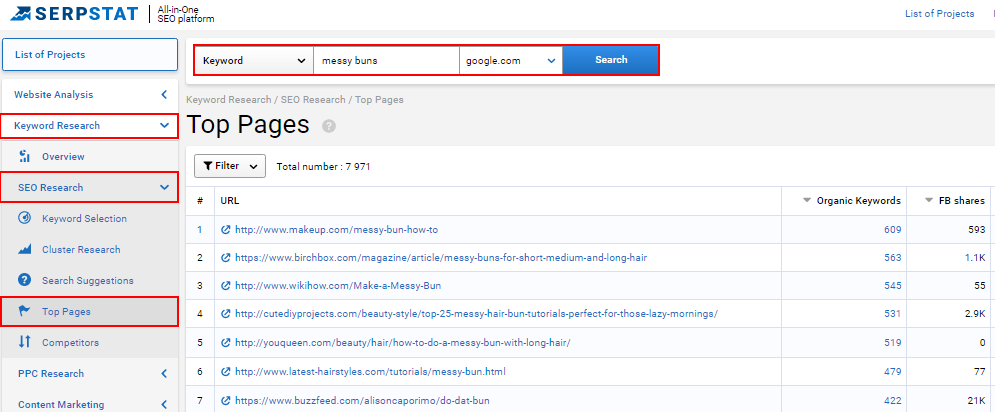 Analyze the results using the algorithm mentioned above.

That's all folks ;) Use your competitor's experience to improve your rankings and get more social media shares. I hope that this piece of material will come in handy for you. Let me know in comments if you have any questions. I'll try to do my best to answer them :)
Learn how to get the most out of Serpstat
Want to get a personal demo, trial period or bunch of successful use cases?
Send a request and our expert will contact you ;)
Found an error? Select it and press Ctrl + Enter to tell us
Cases, lifehacks, researches and useful articles
Don't you have time to follow the news? No worries!
Our editor Stacy will choose articles that will definitely help you with your work. Join our cozy community :)
By clicking the button, you agree to our privacy policy.