Персональная демонстрация
Оставьте заявку и мы проведем для вас персональную демонстрацию сервиса, предоставим пробный период и предложим комфортные условия для старта использования инструмента.
What Is a Sales Funnel and How Can It Help Your Company Succeed?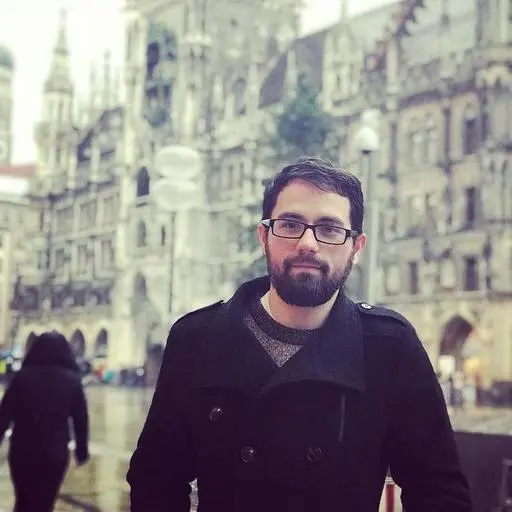 History of the Sales Funnel

Although it isn't clear who first coined the term "sales funnel," we know it's been used for many years. The concept can be traced back to the late 19th century when salespeople began attempting to represent the steps in the sales process in a visual manner.

American advertising pioneer Elias St. Elmo Lewis is often credited as being the author of the AIDA model. He believed that effective advertising should be designed to attract the attention of potential buyers, build interest in the product or service, create a genuine desire for it, and ultimately convince the customer to take action.

Over time, the "sales funnel" concept has evolved and has been adapted for use in various contexts and industries. Nevertheless, the term is most commonly used today in sales and marketing.
Sales Concepts Based On The Sales Funnel

Several sales concepts revolve around the idea of the sales funnel:

Lead generation: attracting potential buyers to ultimately get prospects to express interest in a product or service. It usually occurs at the top of the funnel.
Lead qualification: determining which leads are most likely to turn into customers. It typically happens in the middle of the funnel.
Closing the sale: completing the sale and getting the customer to take the desired action. Most commonly occurs at the bottom of the funnel.
Customer lifecycle management: managing relationships with customers from initial contact to post-purchase follow-up. The customer lifecycle can be considered an extension of the sales funnel, as it involves several continuous efforts to retain and upsell to customers.
What Does A Typical Sales Funnel Look Like?

It usually consists of the following stages:

1.
Awareness is the top of the funnel. It's where the customer becomes aware of the service or product on offer. It occurs through marketing efforts, including advertising, content marketing, and social media.
2.
Interest is when the customer is interested in the product or service and may now be considering making a purchase.
3.
Decision is when the customer actively decides whether to buy the product or service. At this point, they will weigh the pros and cons of the purchase, and could be influenced by features, customer reviews, and price.
4.
Action is the very bottom of the funnel, or where the customer finally makes a decision (e.g., to make a purchase or perhaps hold fire).

By understanding the different stages of the sales funnel, businesses are empowered to tailor their marketing and sales efforts more effectively, to move customers through the funnel, and, with any luck, achieve a successful sale.

Read more:
Basic Steps Of The AIDA Sales Funnel

Awareness

Marketing specialists primarily focus on lead generation in the Awareness stage of the AIDA funnel through a variety of different marketing techniques, including but not limited to:

Advertising

: paid ads on TV, radio, online, or in print.


Content marketing

: creating and distributing valuable, relevant, and consistent content to attract and retain a clearly defined audience.


Social media marketing

: using social media platforms to connect and engage with potential buyers.


Public relations

: generating positive buzz with the help of press releases, media relations, and events.
Because in the Awareness stage, your potential customers and buyers are conducting research to understand their options, this is arguably the most important step for SEO activities. Optimizing your website with appropriate keywords and phrases can increase your chances of attracting attention and facilitate discovering what your company has to offer.

In the Awareness stage of the AIDA funnel, prospects can be categorized as:

New visitors are new to your company's website and are only finding out about your products or services.

Researchers actively seek information on a particular product or service and are currently weighing their options.
Interest

In the Interest stage of the AIDA funnel, marketing specialists focus on building upon the customer's initial interest and helping them make a purchase decision. It can be done through a variety of tactics:

Providing more information

: creating educational content such as blog posts, articles, or videos that provide more detailed information on how the product or service could benefit the customer.


Offering demos or trials

: allowing the customer to give the product or service a "test drive" to experience its benefits firsthand.


Highlighting customer reviews and testimonials

: showcasing positive reviews to help establish credibility and trust.


Offering special deals or promotions

: giving discounts, coupons, and other incentives that will encourage the customer to purchase.

In the Interest stage of the AIDA funnel, your prospects might be described as:

Qualified leads have shown interest in your product or service and are already considering purchasing.

Evaluators are still weighing up several options and considering the pros and cons of each.

Intent

While Intent is not a stage in the AIDA model, it is a concept often used in marketing to refer to the reason customers are motivated to show interest in your offering. By this stage, the customer already has a clear vision of what they want to purchase and is actively seeking information to help them make a decision. Unsurprisingly, therefore, it is often confused with AIDA's Interest and Action stages.

Read more: Intent Marketing: How the Sales Funnel Has Changed

Desire

In the Desire stage of the AIDA funnel, marketing specialists should focus on helping the customer develop a strong desire for the product or service. They can do this by:

Emphasizing the benefits: highlighting the advantages and unique features that can help the customer achieve their goals or effectively solve their problems.

Creating a sense of urgency: using limited-time offers or other techniques to develop a sense of urgency and encourage the customer to take the leap and take action.

Using emotional appeals: employing storytelling, imagery, and other tactics to appeal to the customer's emotions and create a strong desire for the service or product.

Overcoming objections: addressing concerns or objections the customer may hold to help them perceive the value of making a purchase.

In the Desire stage, the goal is to help your prospects overcome whatever barriers remain to make a purchase. On that note, they can be categorized as:

Engaged leads. These customers have already shown interest in your product or service and are probably considering purchasing.

Ready-to-buy. These customers are highly interested in the product or service and are reaching for their wallets as we speak.

Action

In the Action stage of the AIDA funnel, the work of a sales and marketing specialist is still ongoing. By now, their main objective is to help the customer take the desired action. It could be done in the following ways:

Simplifying the purchase process: streamlining checkout to make it easier for the customer to complete a purchase.

Offering convenient payment options: accepting multiple forms of payment, including credit cards, debit cards, PayPal, and others. 

Providing clear calls to action: using strong, actionable language as well as prominent links and buttons to encourage the customer to make a desired move

Following up after the purchase: sending out a confirmation email or providing other forms of after-sale support to help encourage repeat business and ensure customer satisfaction.

At this stage of the funnel, your prospects could be described as:

Customers: anyone who has purchased and actively uses the product or service.

Advocates: customers who are not only satisfied with the product or service but are vocally willing to recommend it to others.

Read more:

Key Things To Know When Creating An AIDA Funnel For Your Business

There are several things to consider when building an AIDA funnel for your organization:

Define your target audience: it's crucial to clearly understand your target audience and what they are looking for in a product or service. It will help you tailor your marketing efforts to the needs and interests of your core consumers.

Understand the customer journey: by being aware of the different AIDA stages, you can find new opportunities to engage with consumers and help them move along the AIDA funnel more effectively.

Develop a value proposition: a value proposition or Unique Selling Point (USP) is an indispensable component of any marketing strategy. It should include a helpful explanation of your company's benefits and what makes your offering stand out amongst its competitors. When writing a USP, make sure you clearly communicate the value of your product or service to your target audience.

Create engaging content: your content should be compelling and effortlessly guide your target audience along the funnel. It encompasses a variety of content types, such as blog posts, articles, videos, and social media posts.

Optimize the funnel: continuously analyze and optimize your AIDA funnel to ensure it works effectively. It includes testing several marketing techniques, analyzing customer data, and making adjustments as and when required.

By following these simple marketing steps, you can build an effective AIDA funnel that will help you attract and retain your customers.

AIDA Variations and Alternatives

There are several variations of the AIDA model, including:

AIDA-Plus: includes additional stages, like "Enthusiasm" and "Confidence," to offer a broader view of the customer journey.

AIDA-Plus-Plus includes even more stages, such as "Loyalty" and "Satisfaction," to make the funnel even more comprehensive.

AIDA 2.0: incorporates modern marketing techniques (e.g., personalization and customer segmentation) to provide a more targeted customer experience.

AIDA 3.0: also emphasizes the importance of the customer experience while focusing on creating an emotional connection with customers.

AIDAS: another extension of the AIDA model, AIDAS adds two additional stages: "Satisfaction" and "Recommendation." These stages represent the customer's post-purchase experience and are designed to help companies achieve repeat business.

These variations may have additional stages or even a slightly different focus. Still, they retain the basic structure of the AIDA model and are also designed to help you optimize the customer journey.

There are also a few alternatives to the AIDA model:

1.
The ToFu/MoFu/BoFu sales funnel model is another way to depict a buyer's journey. It consists of the following stages:

TOFU (Top of the Funnel): where the customer first discovers a product or service and considers whether it suits their needs.

MOFU (Middle of the Funnel): where the customer actively considers their options and decides whether or not to make a purchase.

BOFU (Bottom of the Funnel): where the customer decides whether or not it's time to part with their money.

2.
The Customer Decision Journey: Developed by McKinsey & Company, this is yet another model showing the steps a customer goes through when deciding to make a purchase. These include awareness, consideration, and decision.
Each of these will have its unique strengths and focus and can be helpful in various situations, so choosing the model best aligned with your business's needs is essential.

AIDA Automation

In this day and age, marketing efficiency is directly correlated with automation, and AIDA activities are certainly no exception. Companies can automate AIDA activities in some interesting ways:

Use marketing automation software (bespoke and off-the-shelf solutions): Various marketing automation tools can help businesses automate their marketing efforts. You can use these tools to send targeted emails, schedule social media posts, and track the effectiveness of marketing campaigns. Many businesses also invest in bespoke marketing solutions, which can be tailored to their specific processes and easily integrated into their digital infrastructure.
Use automated email and social media campaigns: Email and social media marketing are effective ways to engage with customers while moving them along the AIDA funnel. There are many available platforms on the market today which can be used to create and schedule campaigns that are then tailored to the interests of your target audience segments.
Use chatbots: AI- and ML-powered chatbots can instantly answer your customer's questions and provide personalized assistance. You can integrate them into websites and social media platforms to offer round-the-clock support and move your customers through the AIDA funnel.

Use retargeting ads: Retargeting ads are a clever form of online advertising that enables companies to display ads to users who have visited their website. These ads can be automated with marketing automation tools, allowing businesses to keep their brand top of mind while encouraging customers to take the desired action.
By automating AIDA model activities with the help of a reliable software development company, businesses can make the most of web development to save time and effort and more effectively engage with their prospects. They can also benefit from new relations in data, improving and refining their processes.

Speed up your search marketing growth with Serpstat!
Keyword and backlink opportunities, competitors' online strategy, daily rankings and SEO-related issues.
A pack of tools for reducing your time on SEO tasks.
Found an error? Select it and press Ctrl + Enter to tell us
Cases, life hacks, researches, and useful articles
Don't you have time to follow the news? No worries! Our editor will choose articles that will definitely help you with your work. Join our cozy community :)
By clicking the button, you agree to our privacy policy.