// В этом файле есть те нужные стили которые в других файлах нет.?>
Serpstat Updates: Summing Up The Results
Of 2017 And Setting The Goals For 2018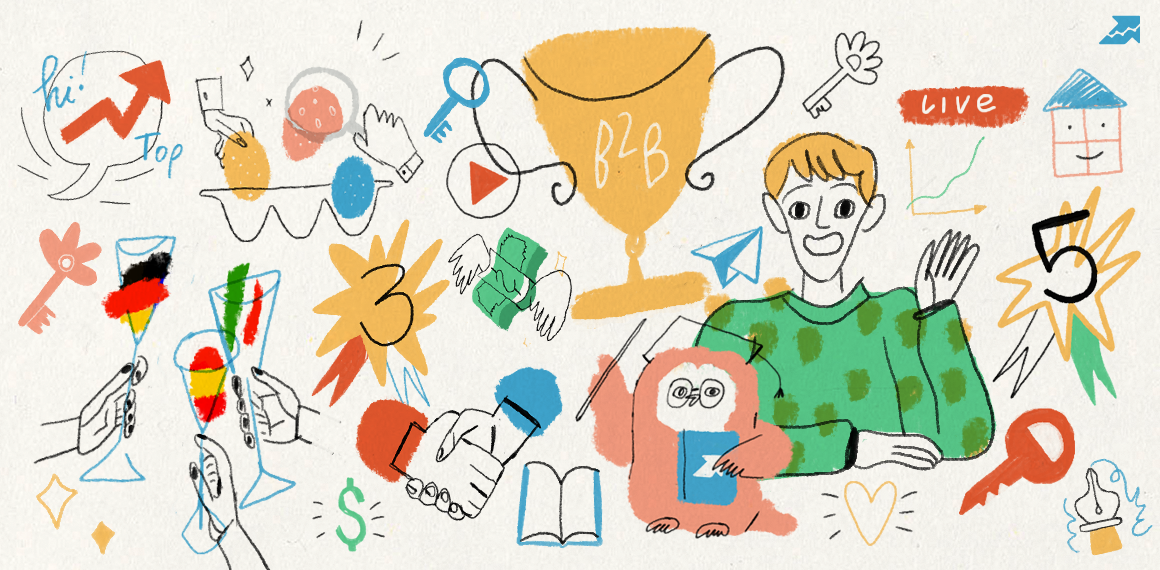 Pictures by Maria Marikutsa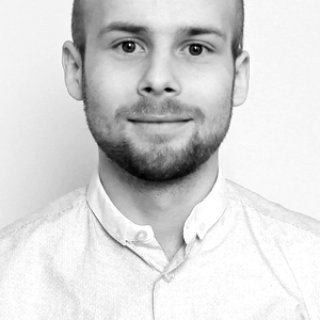 Eugene Lata
VP of Marketing at Serpstat
The New Year is just around the corner, and it's the best time to take stock of the expiring year and define the targets for the upcoming one. We launched several databases, added some new tools and ran several successful campaigns.

All our departments were working as a single unit to reach common goals and make our tool better. In this post, I want to review our hottest updates of 2017 and remind you how you can benefit from them.
Our development team is a core element of our service. They are in charge of translating the vision of the product into working software. Let's take a closer look at their achievements.
We released
Keyword Clustering
and
Text Analytics
tools to help you group a huge number of phrases into clusters and optimize the text on your page to rank for the whole clusters instead of keywords
We launched 4 new regional databases: Google Germany, Google France, Google Italy, Google Spain

Our keyword databases keep growing manifold
Now Serpstat has 20 databases for 16 countries: USA, Canada, Australia, UK, South Africa, Bulgaria, Kazakhstan, Lithuania, Latvia, Belarus, Ukraine, Russia + 4 we added this year.

Last year we had 113 M keywords in our database. Now we have:

— 478 M keywords in keyword research;

— 206 M keywords in domain research.

With our expanded databases, you can use Serpstat as a long-tail keyword tool and carry out a comprehensive long-tail keyword research.

In 2017 we released 240 updates
We improved and updated all our existing modules: Rank Tracker, Site Audit, Backlink Analysis, Keyword Research, and Competitor Analysis.

The number of search suggestions has increased by 253 M
Learn what autocomplete suggestions your potential clients see while searching, especially as our database is even bigger now!

Support & Customer Success
Until this year our support department was a mix of Support and Customer Success, where every specialist was responsible for both these directions.
Now it's a Support & Customer Success department, which main objective is not only answering the users' questions but building relationships with the already existing customers, helping them meet their goals and showing them how to get the maximum benefit from the tool (
more here
).
Let's look at the achievements of our Support & Customer Success department of 2017.
Launched
Serpstat Academy
and prepared
12 courses
to help you improve your SEM and SEO skills
We run 589 educational demonstrations for our regular customers
The median of the first response time decreased to 2 minutes
Updated our
Use Cases
page to help you discover more about Serpstat's features and how they can help you improve your overall SEO and PPC performance
The absolute minimum was 28 seconds in January.

Our support managers won't let you get bored while waiting for the desired answers ;)
In 2017 the percentage of conversations rated as "Amazing" and "Great" was 89%

Added video tutorials to our
User Guide
to make the process of learning Serpstat even easier
Our sales team builds awareness of all Serpstat tools among our users, helps them form the strategy based on their needs and establishes an easy purchasing process.

Let's look at the results of our Sales team.
The team ran 1 600 demos and webinars for Serpstat newbies
All our account executives from 4 different cities are finally working together in our central office
MRR (Monthly Recurring Revenue) grew by 119% and the number of paid subscribers doubled this year
!
Our marketing team is working hard to help you learn more about Serpstat and digital marketing through different channels: blog, social media, participation in conferences, etc.

This year:

We took part in
47 conferences and webinars all over the world
The number of Serptstat users doubled (from 71 K to 141 K)

The number of unique visitors on our blog tripled!

Don't hesitate to join us ;)

And this year we published 235 posts. Thanks for reading our blog, guys!

Recorded 107 educational videos on our
YouTube channel
to help Serpstat users learn more about digital marketing
Started working with
92 study centers
within our
affiliate program
for Internet Marketing study centers
Awards and successuful campaigns
Serpstat became the best B2B
E-commerce software in
"Useful Solution" category of the famous contest "E-commerce Awards 2017"
Launched Stacksocial campaign and earned $150 000
We ran a successful AppSumo campaign and earned
$250 000
in one week. As a result, Serpstat became the best selling SEO tool on AppSumo and entered the top of their 5 best-selling tools ever (
read the guide
)
There were 33 people working at Serpstat last year, now there are 52!
This year our team drank 1600 gallons of water, 25 000 cups of coffee, 32 000 cups of tea, and ate 110 pizzas, 900 packets of biscuits.
We moved from our previous office of 200 sqm into the new one of 350 sqm
What are our New Year resolutions?
Monitoring employee performance feature for SEO companies;
Parsing autocomplete suggestions from new sources;

Settings which allow buying additional limits to any tariff plan;

Scripts that allow determining the searcher's intent.

If you want us to add any new feature or databases, don't hesitate to share your thoughts in comments!
Learn how to get the most out of Serpstat
Want to get a personal demo, trial period or bunch of successful use cases?
Send a request and our expert will contact you ;)
Found an error? Select it and press Ctrl + Enter to tell us
Cases, lifehacks, researches and useful articles
Don't you have time to follow the news? No worries!
Our editor Stacy will choose articles that will definitely help you with your work. Join our cozy community :)
By clicking the button, you agree to our privacy policy.