How To Implement Webinars In Your Content Strategy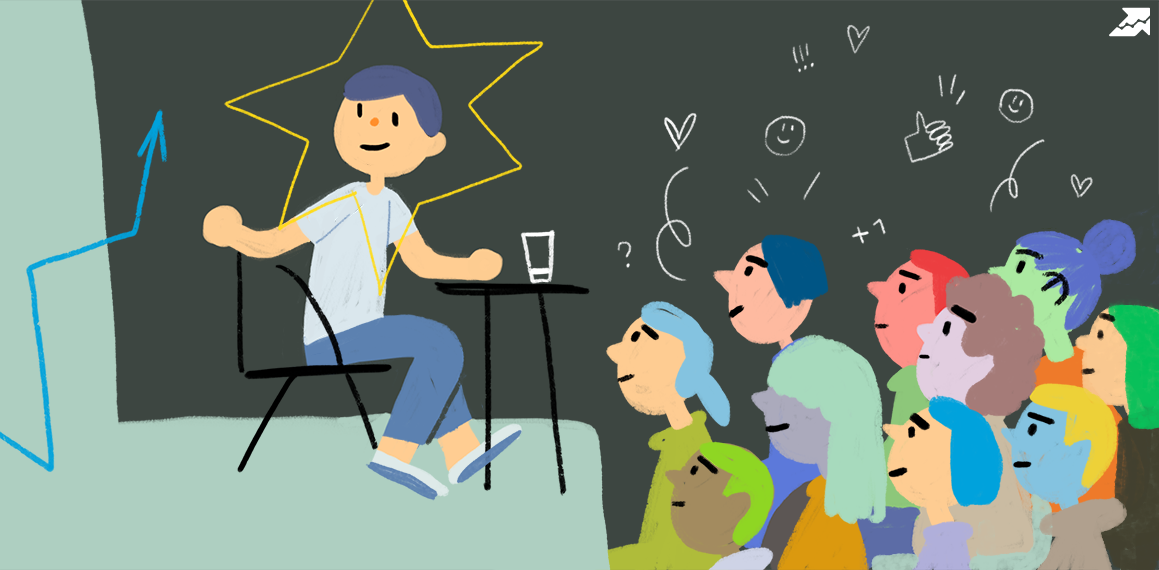 You are doing quite well with your content strategy thus far. Your blogs are getting good responses and so are your white papers and other pieces. You know that there is more that could be done to really peak the audience and extend in a way that interests even more people. Webinars are a great method for doing just that.

The videos can easily be uploaded to your website and social media pages and there are so many options when it comes to what you can do with what you've created. With so many people watching instead of reading these days, you need to find out how to implement webinars in your
content strategy
, and you've come to the right place to find out.
Find speakers for your webinar

You could run the entire webinar by yourself, but your audience is likely going to lose interest in that. Additionally, you aren't going to be able to cover all the topics you want to without the proper authorities. Before you start
planning your webinar, think about who people are going to want to listen to. Then, get in contact with the right individuals and see if they are going to be willing to take on the job.
There are a lot of different ways to do webinars including:
One speaker — one person presents, demonstrates the topic, and answers all the questions.
Interview style — questions that were predetermined are asked in an interview format.
Panel discussion — many people discuss the topic with a moderator.

Interactive — the audience interacts with the speaker or speakers that are presenting.

Each of these formats has their own pros and cons. For instance, one speaker isn't going to be too difficult to organize, but you aren't going to get much variety as mentioned before. A panel discussion format adds people to your webinar for that diversity you are looking for, but you have to deal with coordinating more people, and you run the risk of people talking over one another which can be confusing. It's up to you to decide which is going to be best.
The days of flipping through slides with a ton of text written on them are over. People don't want to sit and listen to something that they could read for themselves right from the screen. You have to come up with visuals that are entertaining, educational, and valuable. Some ideas include:
Slides including information about the people that are presenting
A summary slide of everything that's going to be discussed throughout the webinar
There is a plenty of webinar tools available to help you present your webinar, so you have to find which one is going to be the most effective for you and your purpose. Some of the factors that you should consider while browsing through your options include:
How many people can participate?
Does it have the features you are going to require?
Is the audio set up in a way that's going to work for you?
Is recording the webinar session for future viewing important?

Set up a schedule for your webinar

A couple of weeks before you
plan to do the webinar you need to get together with all of the people that are going to be a part of it. This is kind of like a dress rehearsal where you go over all the details and your expectations. It's one way to ensure that there aren't any issues that come up while you are trying to get through your presentation.
A day or two before your presentation is going to happen, you should do a complete run-through of exactly you want to happen when it goes live. Introduce all the tools and features of the webinar tool you're using, check out all the equipment you're going to be using, and review your visuals and agenda one final time.
Get everything including equipment and visuals set up prior to the day of your webinar presentation so that when it's time to start, you're ready to go.
Advertise your webinar and decide on a price

You want people to watch what you've worked so hard for, so now is the time to draw in your audience through advertising. You can do that on your webpage, social media accounts, and wherever else you really reach your viewers. Give them an easy way to sign up and see what you're offering.
When it comes to the cost, you have to think about what value you can put on the information you are sharing. If you plan to charge a lot for people to see what you're sharing, you better make sure that you have engaging and valuable details that they can't get somewhere else for free.
Those are the necessary steps to setting up a webinar. It may seem a bit complex at first, but after you do one and see how much it adds to your content strategy, you'll be willing to do it over and over again.
What's your opinion? Share it in the comments below!

Found an error? Select it and press Ctrl + Enter to tell us
Cases, life hacks, researches, and useful articles
Don't you have time to follow the news? No worries! Our editor will choose articles that will definitely help you with your work. Join our cozy community :)
By clicking the button, you agree to our privacy policy.