// В этом файле есть те нужные стили которые в других файлах нет.?>
New Rank Tracker, Backlinks API, PPC Tracker, Pricing Changes And 193 Latest Serpstat Updates

What we have already done this summer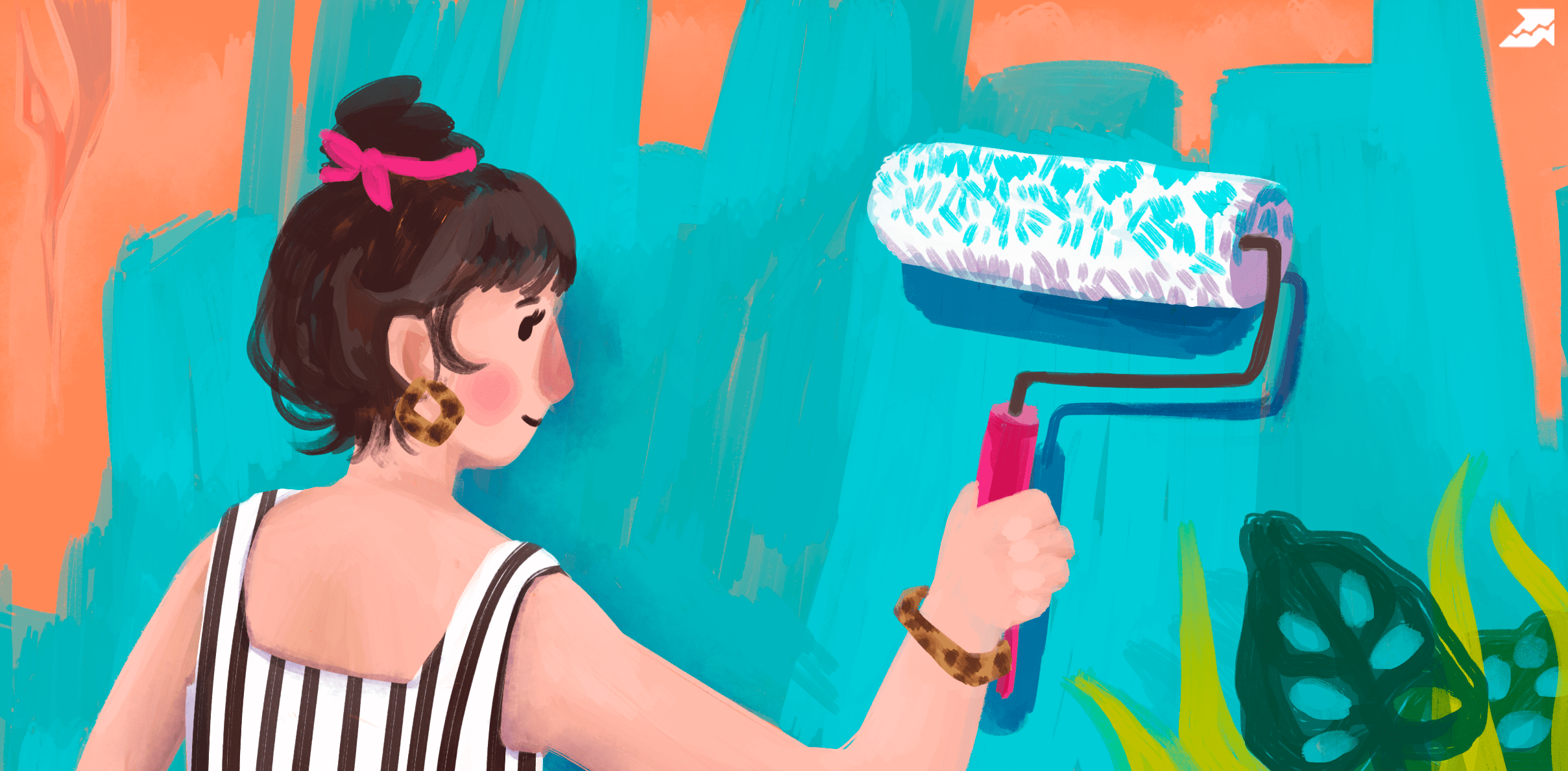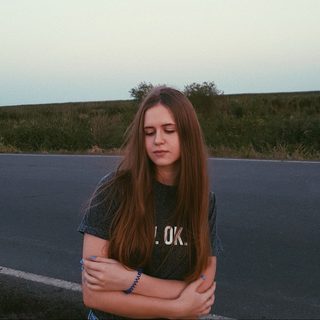 Stacy Mine
Editor at Serpstat
The last few sprints were difficult for the whole Serpstat team. We have been working hard on our tool, and it is a big step in service development. Presenting new features to the public was difficult and took many sleepless nights for the entire development team. That's why I am proud to present you our main updates and improvements, on which we have been working over the past few months!

Recently we have released the long-awaited feature —
Rank Tracker 2.0!
Now our users can use new features for tracking site positions.
Now you can track
URL masks
, not just domains and subdomains. This makes it possible to monitor a specific category on the site, blog, etc.
URL mask must be added as an alias.
It became possible to spend
all monthly limits for one tracking
, not a certain limit every day. This is the most frequently requested feature. Shortly, instead of 2K keys for daily tracking on the Standard plan, the users receive 2K*30 = 60K trackings, which they control at their own decision. The user can spend all in one day or stretch for the whole month.
Also, to save limits, you can
pause the project by pressing the appropriate button
.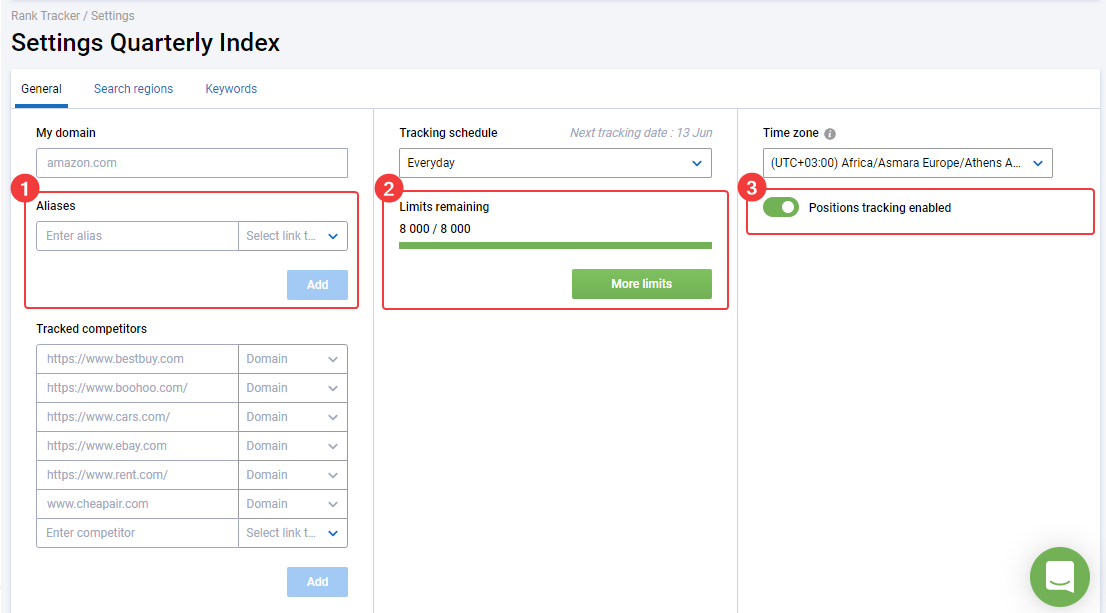 Now you can
check positions on contextual advertising
as well as on organic results. This is the second most frequently requested feature among PPC specialists.

The first page of a monitoring report
shows up to 500 results.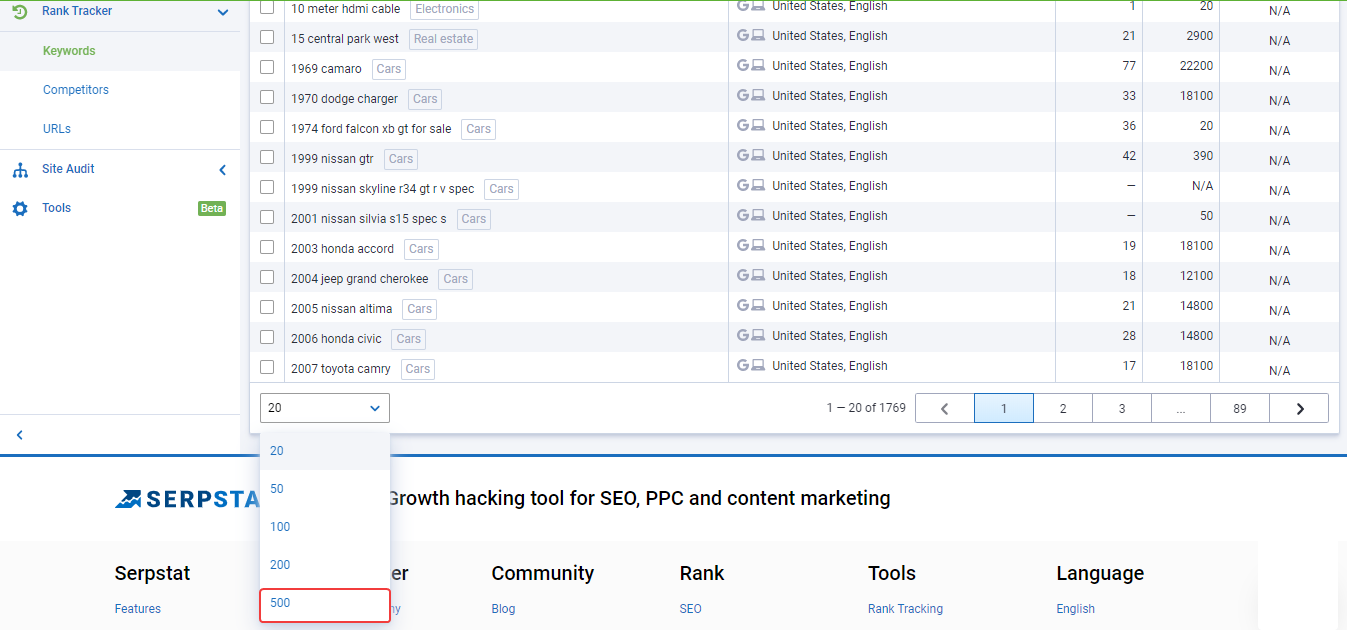 Also, we added a
new format for downloading the report — XLS.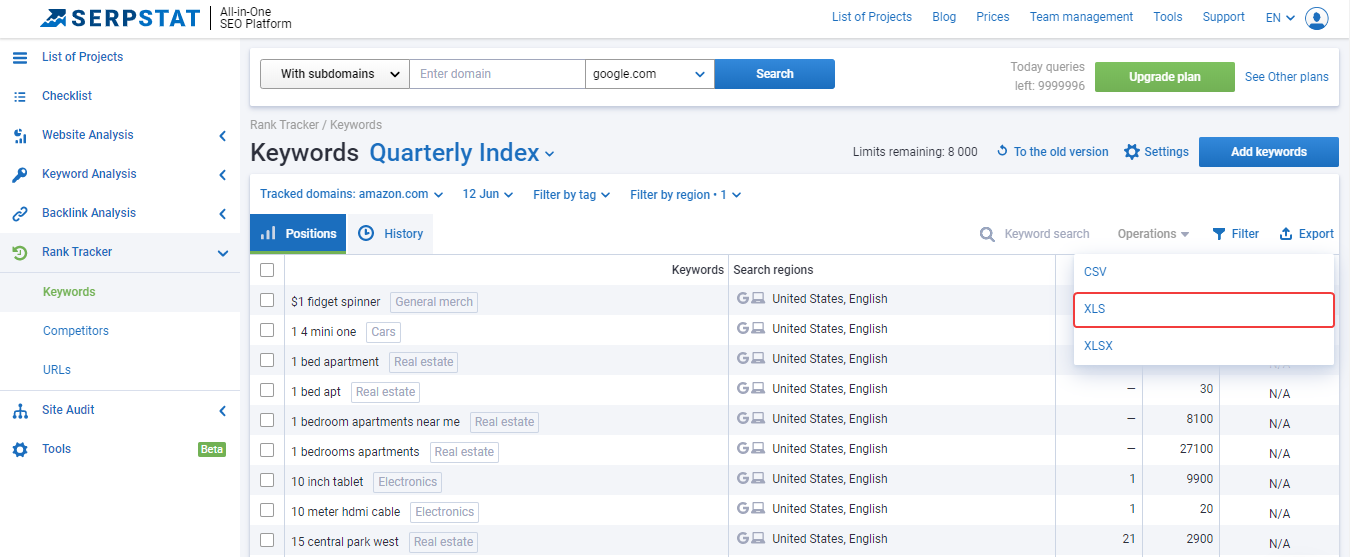 Now you can
add up to 50K phrases to one project
, without breaking them into smaller projects.
You can view reports for
several regions.

Added
manual period entry
for viewing data. Now you can see the monitoring history for the last year.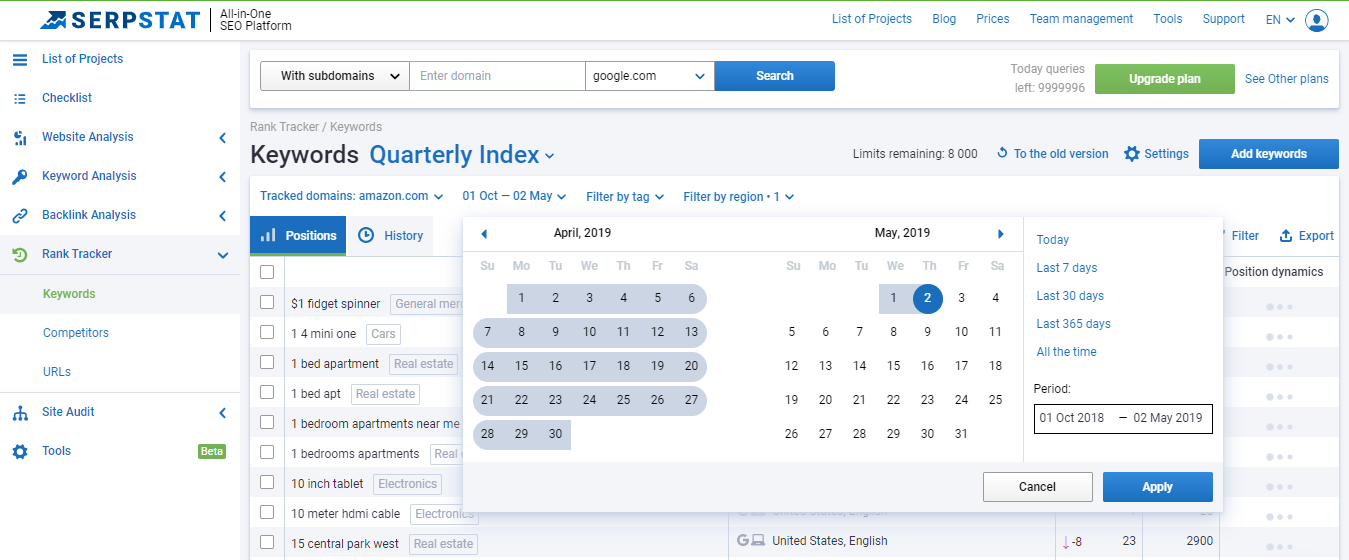 When choosing a period, you can see the
minimum, average and maximum position
in the period for the page.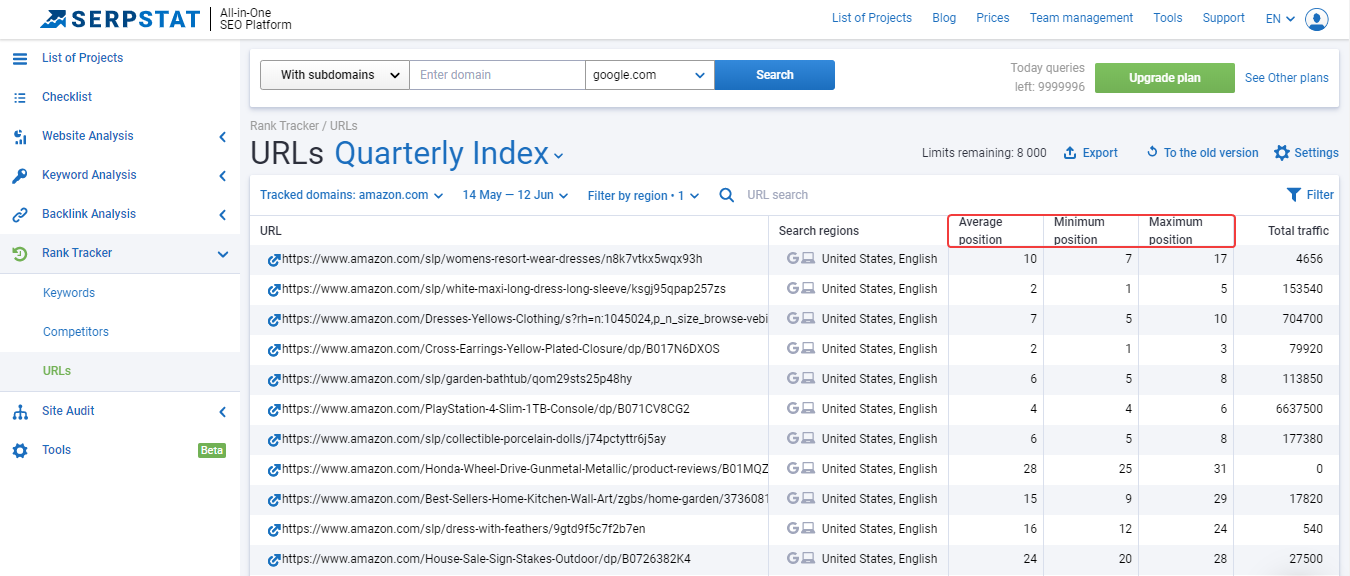 Now you can see
keyword volume
in history and sort by it: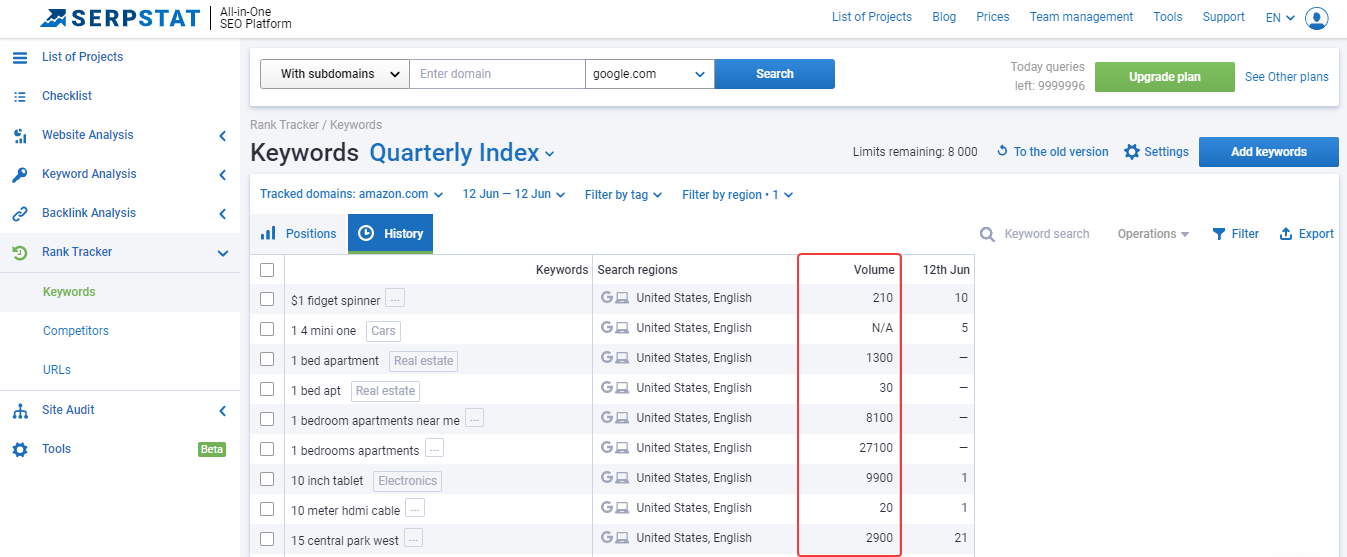 Our team tries to expand the features of Serpstat so that every optimizer can automate their routine tasks. That's why we have released a new feature — API Backlink analysis.

Now you can see the
contents of the tabs
and understand what you'll get before starting the analysis.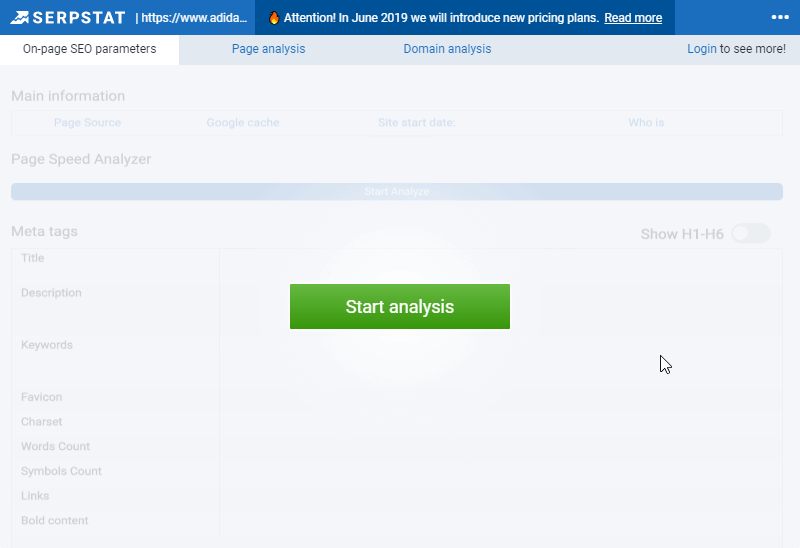 We added
optimization test for mobile devices
. Follow the link, and you will go to Google with already entered data and run a check for the selected page. It will show you how optimized the selected page for mobile devices is.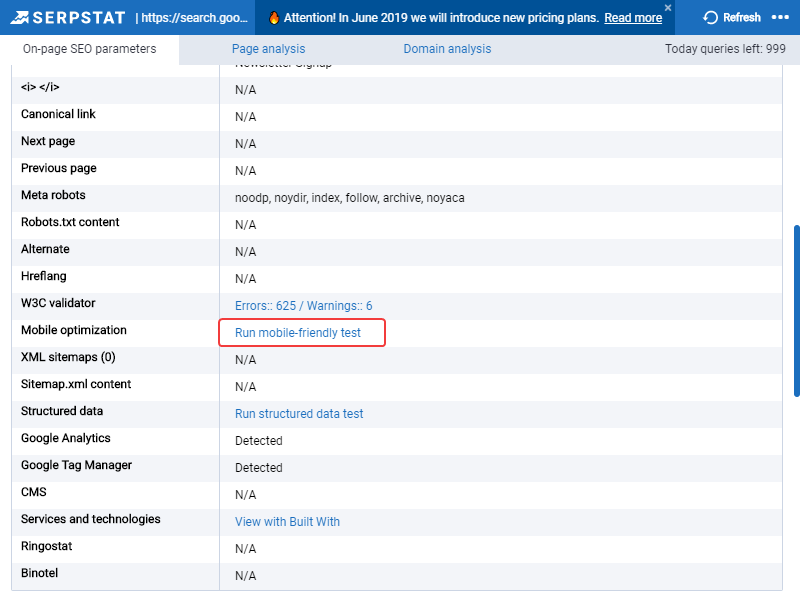 Added check of used technologies, connected meters and services (BuiltWith.) When you follow the link, you will see all connected and used counters, codes, and services on the page.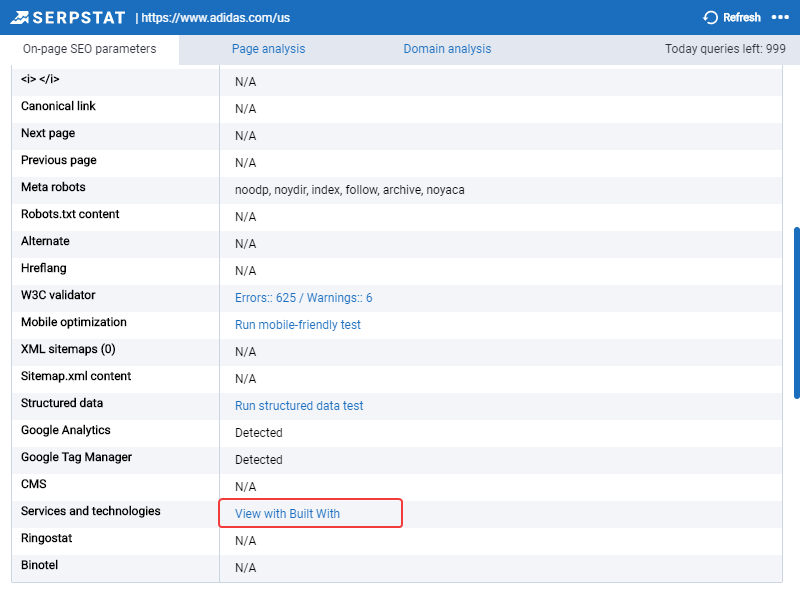 Over the past year, our development team has undergone dramatic changes. We have created separate teams for each module to respond to user requests quickly and improve product functions.

Over the past year Serpstat created a lot of awesome updates. And these are the most significant of them:
Released
team management
to control the effectiveness of all team members. Large agencies and in-house teams have already appreciated the tool.
We launched
checklists
and prepared a ton of training content for small businesses that promote their sites themselves.
Created many tools running on the Serpstat API
We added a new filter
Keywords → Includes one of
. Now there are three keyword filters:
includes, doesn't include, includes one of
.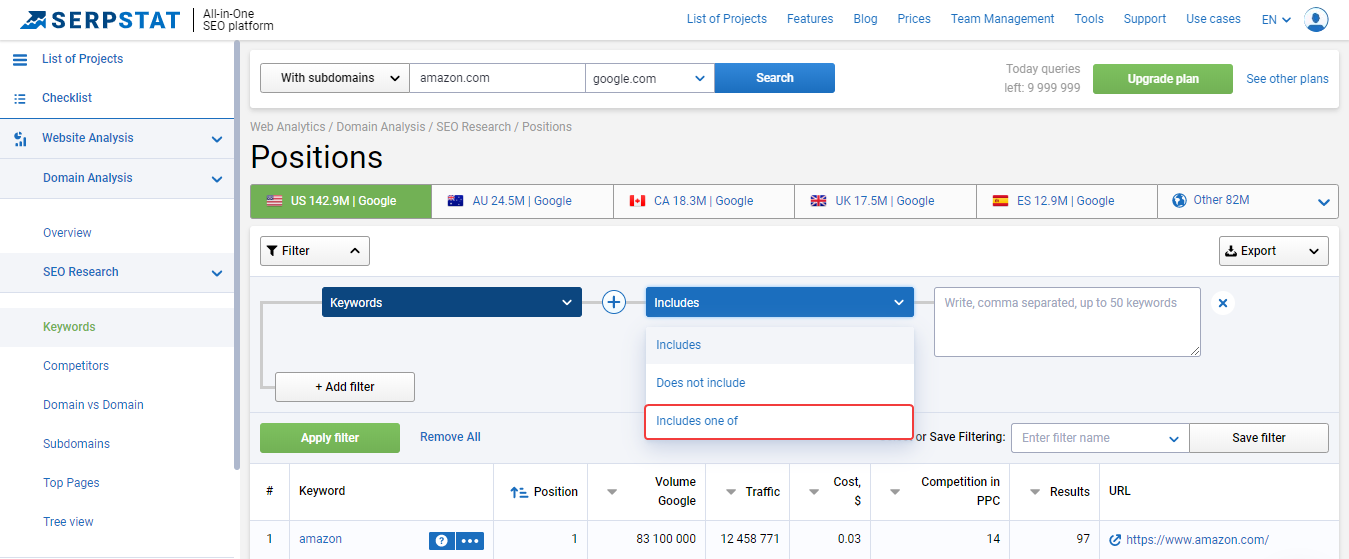 We added a
Select all
option, so that the user doesn't have to click on each indicator separately. We remember the user's choice and the next time we offer him the same thing.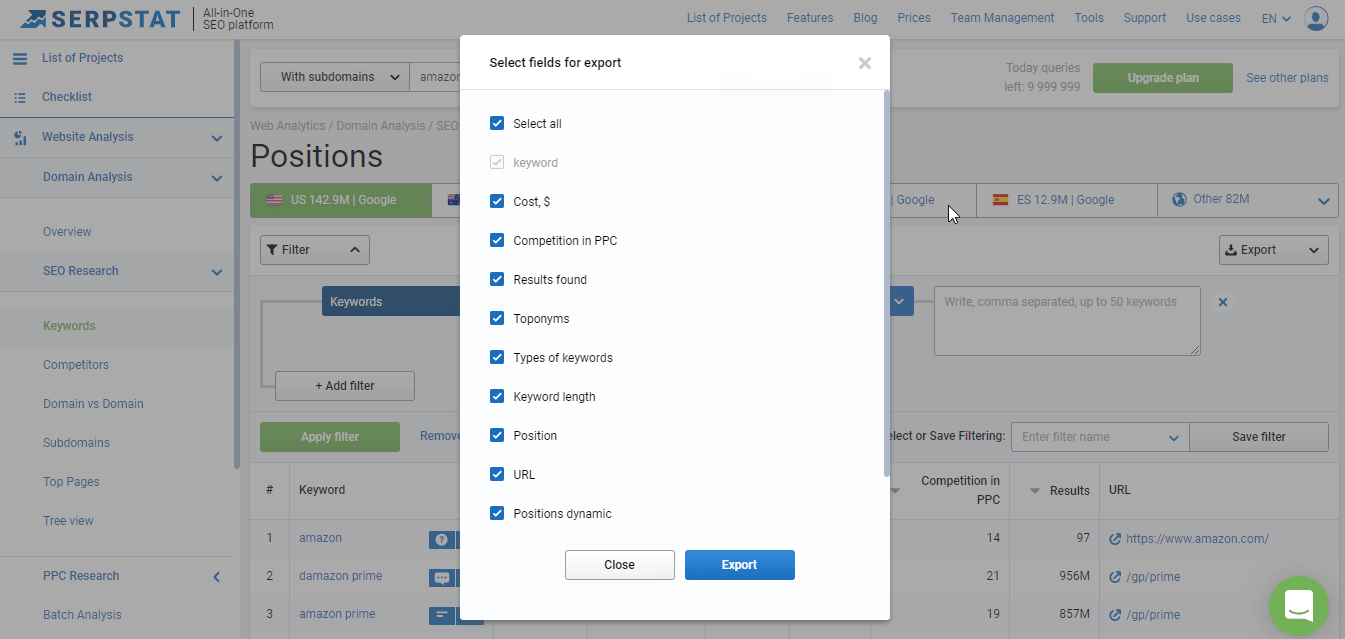 Clustering and Text Analytics

We added a new column of
recommended words
to the Excel report: now it is clear what is included in the Title, H1, etc.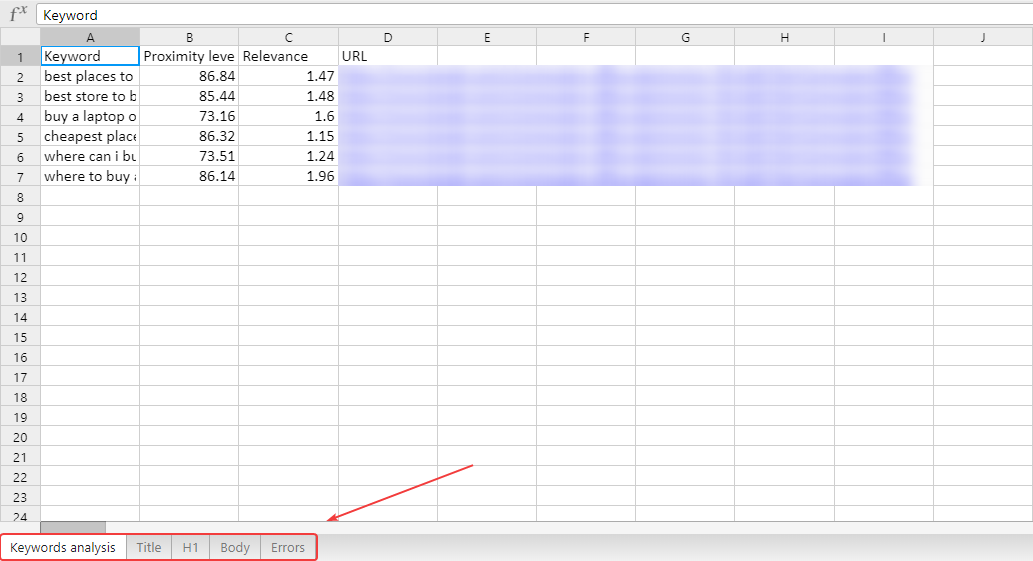 There is a new column in Backlinks report —
link type: text/image and organic/paid
. Now each link has this indicator, and you can see and analyze the ratio of paid and organic links for the domain.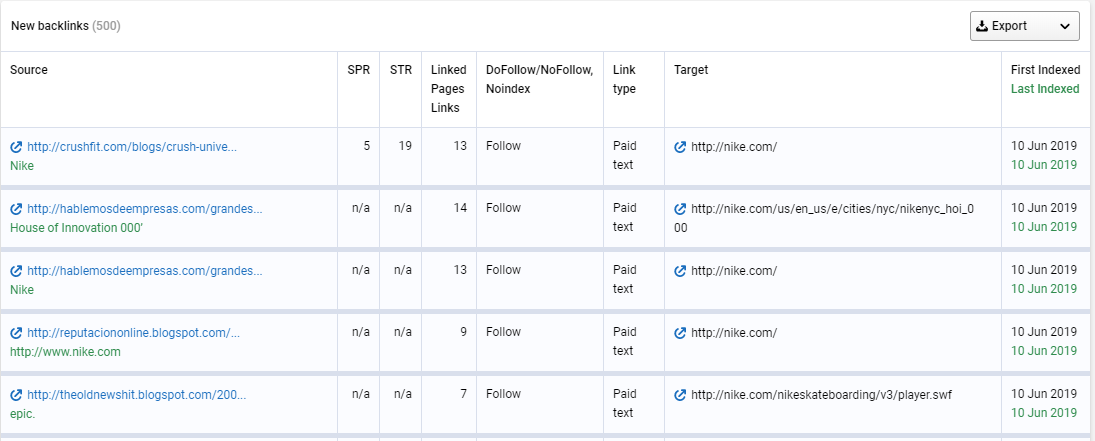 The statistics page loads two times faster and has an updated design. You can see all the databases, basic data and API keys. You can sort each column descending or ascending.


And we have fixed many bugs, made a number of updates and improvements that are invisible to users, but are necessary to improve the quality of work and the overall acceleration of the service. Serpstat develops fast to be the best search analytics service.

What do you think of our updates? Leave your comments and share ideas for improving the service ;)

Learn how to get the most out of Serpstat
Want to get a personal demo, trial period or bunch of successful use cases?
Send a request and our expert will contact you ;)
Found an error? Select it and press Ctrl + Enter to tell us
Cases, lifehacks, researches and useful articles
Don't you have time to follow the news? No worries!
Our editor Stacy will choose articles that will definitely help you with your work. Join our cozy community :)
By clicking the button, you agree to our privacy policy.