Персональная демонстрация
Оставьте заявку и мы проведем для вас персональную демонстрацию сервиса, предоставим пробный период и предложим комфортные условия для старта использования инструмента.
9 Benefits of Using Artificial Intelligence in Ecommerce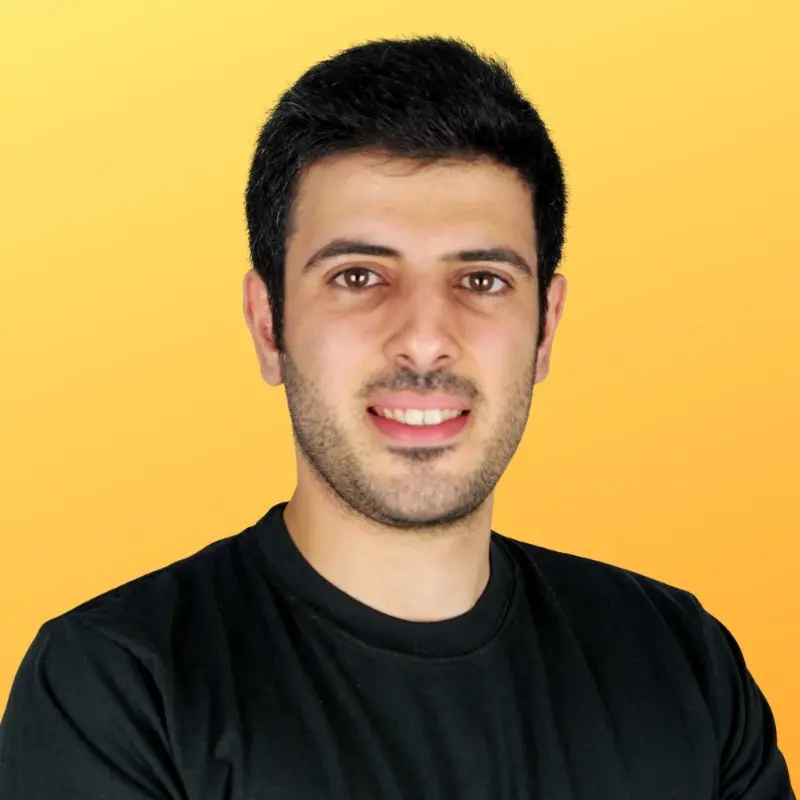 Uses of Artificial Intelligence in Ecommerce

Understanding the benefits of artificial intelligence starts with seeing its many ecommerce functions.

Here are some of the most common uses of AI for ecommerce business owners and entrepreneurs.

Chatbots 

AI-powered chatbots aren't new, but they've evolved massively in the past few months. Chatbots empower more customer service departments in ecommerce and other industries.

You might have heard that AI for customer service is terrible because people don't like "talking to robots," but this isn't true. Shoppers and consumers are now more accepting of chatbots. 68% of users say they like interfacing with a chatbot because it gives a prompt answer.

You can use chatbots to provide customer support and answer common queries, saving precious time and resources and helping overwhelmed support teams or personnel.

Predictive Analytics

Artificial intelligence is also an excellent tool for analyzing customer data and purchase history to predict future behavior and trends.

Ecommerce business owners can now access the mind of an entry-level data scientist with an AI-driven tool. You can spot growth trends in your business and take advantage of them for optimal profitability.

Many aspects of predictive analytics can help your ecommerce business. For example, Sales forecasting lets you prepare your business financially.

You can also use AI to get marketing analysis and see which promotional initiatives you can use to hit your sales goals.

AI for predictive analytics helps businesses optimize their financials, sales, marketing strategies, and product offerings.

Content Creation

The rise of ChatGPT revolutionized content creation. Your content marketing can operate more efficiently through artificial intelligence.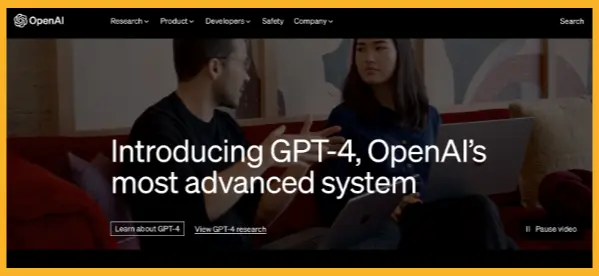 OpenAI isn't the only company creating solutions to automate content creation.

Here are examples of other AI-powered services that help with content creation.

Jasper

Copy.ai

Writesonic

Character AI

Notion AI

Besides content creation, AI tools can improve your writeups' readability, check grammar, and SEO-optimize your articles and blogs.

You can do many things with only the best writing tool and a few concepts that serve as a starting point for your content. 

You can use AI to write and improve the copy of the following types of marketing content.

Blog posts

Email marketing messages

Sales page copy

Social media posts

Video scripts

Ad copy

Automated customer support messages

Inventory Management

It's common to have an AI-powered inventory management system to analyze product demand and supply chain logistics data. With these data points, you can optimize inventory management and reduce waste.

Some automation systems help you determine optimal and at-risk stock levels and provide smart alerts when replenishing stocks.

Price Optimization

Artificial intelligence is also a handy tool for price optimization. You can analyze competitors' pricing data using product and competitor analysis tools.

Some entry-level AI capabilities let you analyze customer behavior, another crucial data point for ecommerce businesses.

These data points can help you optimize pricing strategies to balance your price points with customer demand. With constant price testing, you prevent trial and error on pricing and save time and energy.

Image and Video Recognition

In ecommerce, AI image and video recognition capabilities can automatically tag and categorize products according to their visual features, including color, texture, shape, and size.

This automation makes it easier for customers to search for and find products they want.

Let's say an ecommerce business sells clothing online. The company can automatically tag product images with relevant metadata, including color, fabric type, and style, using image recognition technology.

You can now use video recognition to analyze customer behavior and preferences according to their interactions with video content, including product demo videos or ads.

Video recognition can help you determine which videos are most effective at engaging customers and driving sales.

Voice Assistants

Nowadays, voice assistants integrate with smart home devices like Amazon Echo or Google Home. Users can shop with voice commands and interact with ecommerce businesses.

By integrating voice assistants into their ecommerce platform, businesses can make it easier for customers to complete transactions or get their desired information.

Benefits of Using Artificial Intelligence in Ecommerce

Here are the top nine advantages of AI for ecommerce you should consider.

Deeper Personalization

Artificial intelligence is an excellent way for businesses to personalize the shopping experience for each customer. For one, it provides a way to analyze their data and provide relevant product recommendations.

With this added capability, companies can better tailor their potential and existing customers' interactions with their online stores and brands to improve recall or drive sales conversions.

Google can detect low-quality AI-generated content. Thus, writers and content marketers should focus on further personalizing and improving their content.

They can shoot for specific niche audiences with the help of AI writers to save significant time in brainstorming possible talking points.

AI can also help you restructure content to fit specific audiences or add personalized fields to chats and emails.

Increased Efficiency

Artificial intelligence has changed the way businesses operate. Automating many time-consuming tasks with AI lets ecommerce entrepreneurs and companies reduce their workload.

Data entry, analysis, inventory management, and customer support can now operate with reduced manual oversight. AI can free current employees to focus on other high-level tasks.

For instance, social media and content marketers can spend less time managing channels or brainstorming content and spend more time on ecommerce lead generation, brand building, and strategizing.

Improved Customer Service

Chatbots and other customer service automation allow e-commerce companies to provide 24/7 customer support.

AI-powered chatbots can respond to common inquiries and issues quickly and efficiently. Chatbots can operate around the clock, eliminating shifts, breaks, and holidays.

If you handle customer service, you can spend more time on high-value tasks like researching new products, marketing, and sales.

If you run a large ecommerce company, advise customer service staff to focus on high-level touchpoints with your customers to build trust and increase customer lifetime value.

Human customer service staff can now focus on these activities. 

Handle complex or escalated issues.

Proactively reach out to existing customers.

Brainstorm ways to delight clients.

Train or support AI systems.

Conduct B2B or enterprise-level sales activities.

Manage crucial accounts.

Fraud Detection

Ecommerce companies and brands use artificial intelligence to detect and prevent fraudulent activities.

AI provides thoroughness and accuracy that humans sometime's can't. Human error exists, after all.

AI-driven fraud detection benefits both businesses and their customers. AI protects all parties from fraudulent activities, including unauthorized purchases and identity theft.

With the prevalence of online transactions, fraud has become a significant concern for ecommerce businesses. Credit card fraud has occurred at least once to 23% of cardholders.

AI algorithms can analyze transaction data in real-time to detect fraudulent activities, including unusual purchase patterns, suspicious payment methods, and inconsistent shipping addresses.

These algorithms can detect user behavior anomalies, including login attempts from unfamiliar devices or unusual browsing behavior.

These AI-based security measures allow for increased cybersecurity, ensuring everyone feels safer when buying from your ecommerce store.

Better Marketing Strategies

Artificial intelligence is prevalent in marketing. In a 2023 report, 61% of marketers used artificial intelligence in their marketing operations.

One of the many advantages of AI is Natural Language Generation (NLG), which lets you write content for all marketing uses.

There's also the power of Natural Language Processing (NLP), which marketers use to study other marketers' copywriting to contextualize their brands.

AI also helps with marketing strategy. You can use tools to discover long-tail keywords, craft social media campaigns, optimize written content for search engines, and determine search intent.

Artificial intelligence is also crucial in real-time data analysis to optimize marketing strategies and ad campaigns.

One of the best examples of AI in marketing is Meta Pixel.

Meta Pixel is a piece of code in your website. With this code, you can measure, monitor, and adjust bidding strategies for pay-per-click (PPC) ads to improve ROAS. It can also help you with retargeting your ads on Facebook and Instagram.

Enhanced Product Discovery

AI-powered search and recommendation systems can help customers quickly discover new products that may interest them.

Ecommerce brands now use AI to analyze customer data, including browsing and purchasing history. This information helps create personalized recommendations for products a customer would like.

Some AI algorithms now use image recognition to let customers search for products using images rather than text.

NLP also helps understand the context of people's search queries and showcases products that might be closer to their search intent.

AI-powered voice assistants also allow customers to search for products and purchase using voice commands. 

Better Conversions

If you want to learn how to write product descriptions, you can use tools like ChatGPT to analyze descriptions from top-ranking and top-selling products in your industry. Doing so lets you pick strong points to mimic and improve your listings' sales conversions.

You can even instruct A tools to write a contextualized version of those product descriptions.

However, you must still double-check these product descriptions to avoid providing incorrect information or patterns that could give your AI-writing ways away.

Conversion optimization doesn't just stop with AI-generated content. You can use chatbots, too.

You can set automated responses with a chatbot attached to your landing page or social media channel.

Those AI-powered responses can cover repetitive sales queries, including pricing, payment details, shipping details, and other information your potential buyers might ask before purchasing.

Streamlined Content Creation

It's undeniable that NLG will be a big part of content creation for the foreseeable future.

Countless writers and content creators now use AI to generate blog outlines, tweets, email subject lines, and more.

Content writing will increasingly become more competitive as AI helps writers who embrace it.

Written content is only the tip of the iceberg. AI-generated content now includes early stages of graphic design, video editing, and photo manipulation.

Using AI-driven content can help save time and effort for content creators and ecommerce brands. AI tools also help ensure the content stays consistent and on-brand.

AI algorithms can also curate relevant content from external sources, including news articles or blog posts, and suggest it to customers. As a result, you can improve customer engagement and brand awareness.

Increased Sales

Arguably the most compelling benefit of artificial intelligence is its impact on your sales and revenue.

All the mentioned benefits help lead to more profits. Artificial intelligence will directly affect your business' financials, whether it's through boosting your sales or cutting down your expenses.

Artificial intelligence provides many opportunities for you to grow your ecommerce sales and improve these avenues.

Create content at scale that attracts potential customers.

Retarget abandoned carts.

Use offers that match your customers' interests when upselling.

Automate client relationship management to extend the customer lifetime value (CLV).

Provide smart product recommendations to users.

Streamline social media efforts.

Provide easy access to knowledge hubs and FAQs.

Final Thoughts

Artificial intelligence is transforming the ecommerce industry as we know it and will continue to do so over the next few years. Predictions show that the AI industry will grow by 36.62% annually.

By leveraging artificial intelligence, you could streamline many aspects of your ecommerce business and amplify your marketing efforts.

We highly encourage you to start embracing artificial intelligence if you haven't yet. The benefits discussed in this article should convince you.

What artificial intelligence benefits would you like to experience? Undoubtedly, AI can help your ecommerce businesses achieve those gains and more.

The opinion of the guest post authors may not coincide with the opinion of the Serpstat editorial staff and specialists.
Found an error? Select it and press Ctrl + Enter to tell us
Cases, life hacks, researches, and useful articles
Don't you have time to follow the news? No worries! Our editor will choose articles that will definitely help you with your work. Join our cozy community :)
By clicking the button, you agree to our privacy policy.