Персональная демонстрация
Оставьте заявку и мы проведем для вас персональную демонстрацию сервиса, предоставим пробный период и предложим комфортные условия для старта использования инструмента.
7 Vital Marketing Agency Software to Streamline Workflows and Grow Your Agency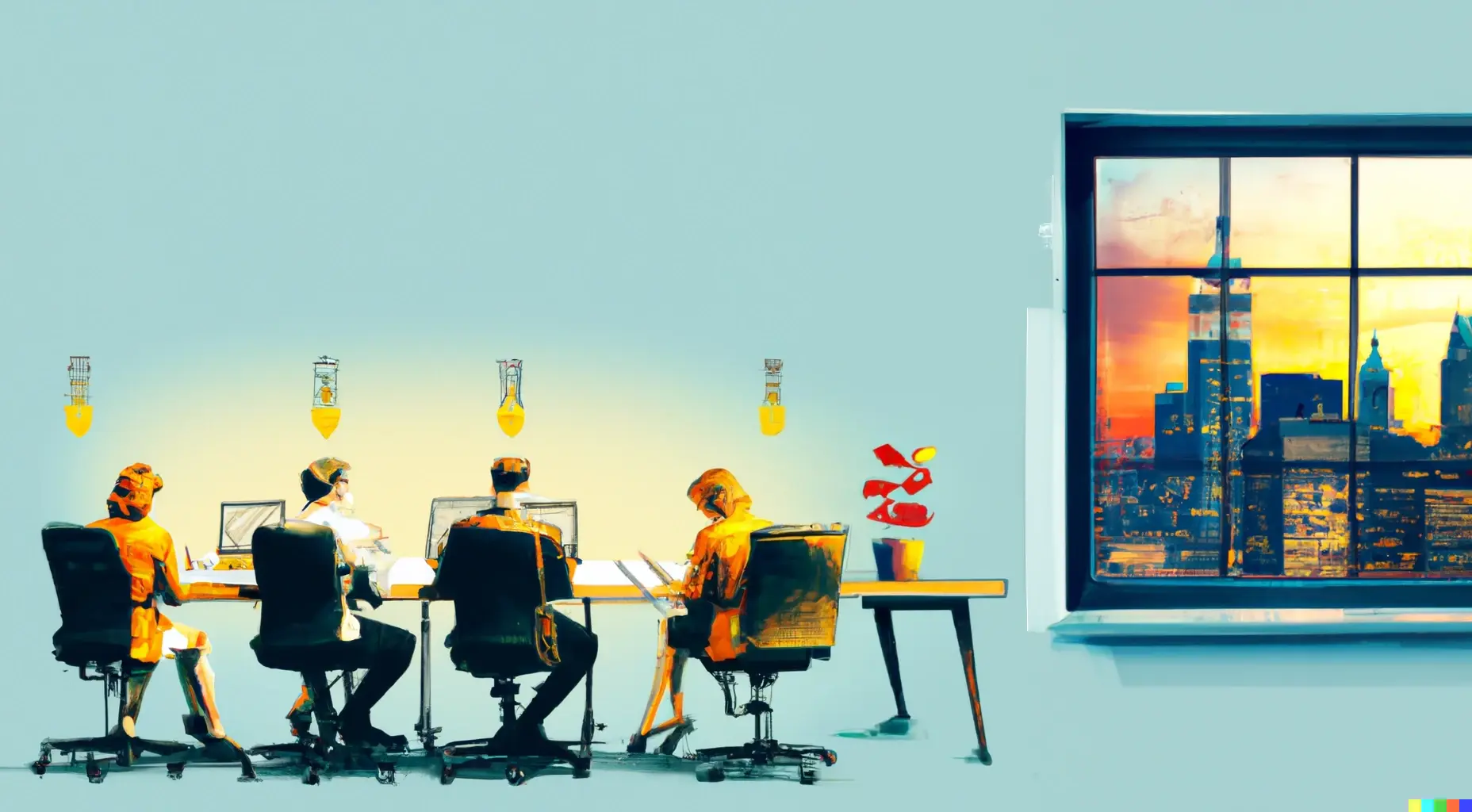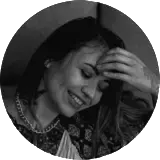 How Workflow Optimization Drives Agency Success

According to the study, as of 2019, over 75% of businesses have tried to utilize social media management and agency marketing software. This percentage keeps growing, having exceeded 85% of companies. However, testing professional instruments for more effective team collaboration, content creation, and lead generation isn't the same as successfully integrating them into your existing performance architecture.
Having the right marketing tools lets you streamline workflows for both remote and in-person marketing agencies, which is one of the easily accessible and most productive strategies to have your customers satisfied, staff motivated, and your company consistently expanding and developing. 

Aside from improved customer relationships and more seamless project tracking, high-end marketing tools boost your productivity. On the one hand, you speed up your task competition and reduce your inventory demands. On the other hand, it is an excellent opportunity to remove ineffective performance strategies without potential issues.

Thanks to the way marketing agency software help streamline workflows, you can operate multiple projects simultaneously without causing any chaos to the team or compromising the find results' quality.

With particular marketing tools for your agency's social media management and email marketing, you deliver timely and consistent replies to your audience's search queries and inquiries, enhancing customer loyalty and satisfaction.

Without a doubt, such instruments let you structure your project plate and get the most out of what your activities can present to you and your customers. This enhanced work culture positively influences your multitasking capabilities without compromising consistency, agility, and diligence.

Using tools for content creation and SEO optimization will come in handy to grow your agency and boost your team collaboration. Thanks to the right software, your reporting and analytics can become automatized and hassle-free. According to Statista, as of 2020, marketing automation was the most efficient marketing technique worldwide. In turn, this approach has a significant impact on your agency's ROI — almost $5.45 per $1, as research states.

Source: https://startupbonsai.com/marketing-automation-statistics/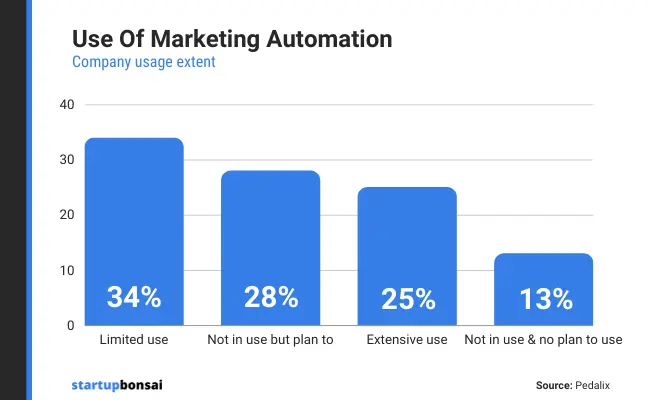 Without additional multifunctional tools, you risk crashing your performance because of the lack of flexibility, control, and versatility in your project tracking.

A Look at 7 Best Marketing Agency Tools
You have to take into account that marketing automation software is varied and focused on achieving particular purposes: 

Social media management — this software can streamline workflows regarding your social media presence and interaction with the target audience while creating a nourished environment for attracting more customers.

Content creation/marketing analytics — you transform your customers' journey by providing more relevant content that caters to their insights. Whenever you need to determine and analyze product feedback from your audience and their experiences, such tools will complement your project tracking effort.


Reporting and analytics — to manage clients and their expectations via an intuitive interface, to deliver valuable feedback and insights about your agency's entire campaign and specific projects from short- and long-term perspectives.

Invoicing and time tracking — to streamline workflows and administrative assignments more efficiently, whether you are in-house or remote marketing agencies.

Campaign management & collaboration — to plan your projects and align your employees and colleagues for more efficient task management and team collaboration.

CRM (customer relationship management) — system to manage clients and their engagement with your business through each stage of the buying process.

Marketing tools for workflow automation — to support your email marketing and other digital campaigns by sparing your time on repetitive tasks.


While there are marketing tools that are more focused on CRM integration, lead generation, and so on, you can also locate exclusive offers that will tasks configured with the latest marketing tendencies in mind without switching between different programs and systems.

The list below represents the most popular and useful branches for any marketing agency — tested and verified by Serpstat's experts. Let's check them out!

Tool #1. Serpstat

Our platform is known for its all-inclusive suite of features. Customers' reviews highlight that one of the most sought-after characteristics of the system is its ability to multitask without compromising efficiency. 

Its intuitive interface enables teams with diverse experiences to integrate the presented tools and achieve their goals seamlessly. The list of tools is impressive and includes efficient solutions for SEO, link building, rank tracking, programming, content making, crawling, and so on — everything you need to boost your site's positions in SERPs, increase your agency's visibility, relevance, and trustworthiness among other offers in the industry.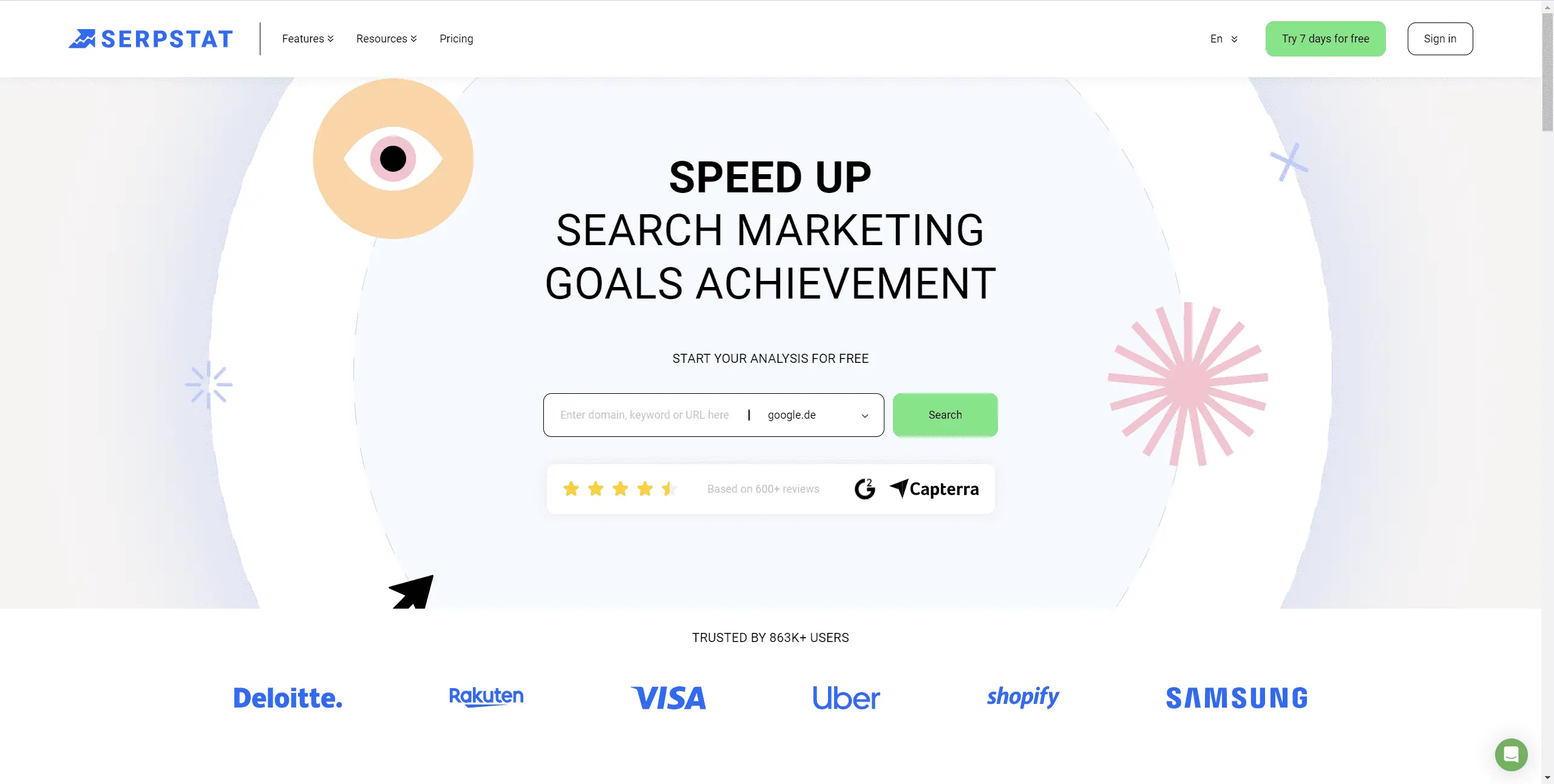 Try Serpstat to check the efficacy of modern technological innovations for your agency — from automated and AI-driven title generation, article creation, and YouTube transcription to keyword clustering, text uniqueness, FAQ generation, and more.

Automation, content, generation, and marketing analysis instruments come with a detailed knowledge base and instructions on utilizing the offered solutions in the best way possible. Serpstat's blog lets you discover the latest innovations and trends in the industry first and implement them in practice immediately.

Tool #2. Asana

Another tool to unite your agency's departments under the same roof of mutual understanding and streamlined workflows helps you track your campaigns and centralize the obtained data with easy access to all engaged parties. Use it to standardize your operational planning and visualize your schedule. Compared to competitive instruments on the rating, Asana is mostly preferred for its flawless integration with third-party services — over two hundred applications such as Canva, Adobe, Zendesk, Google Drive, Zoho Connect, Jira, and more.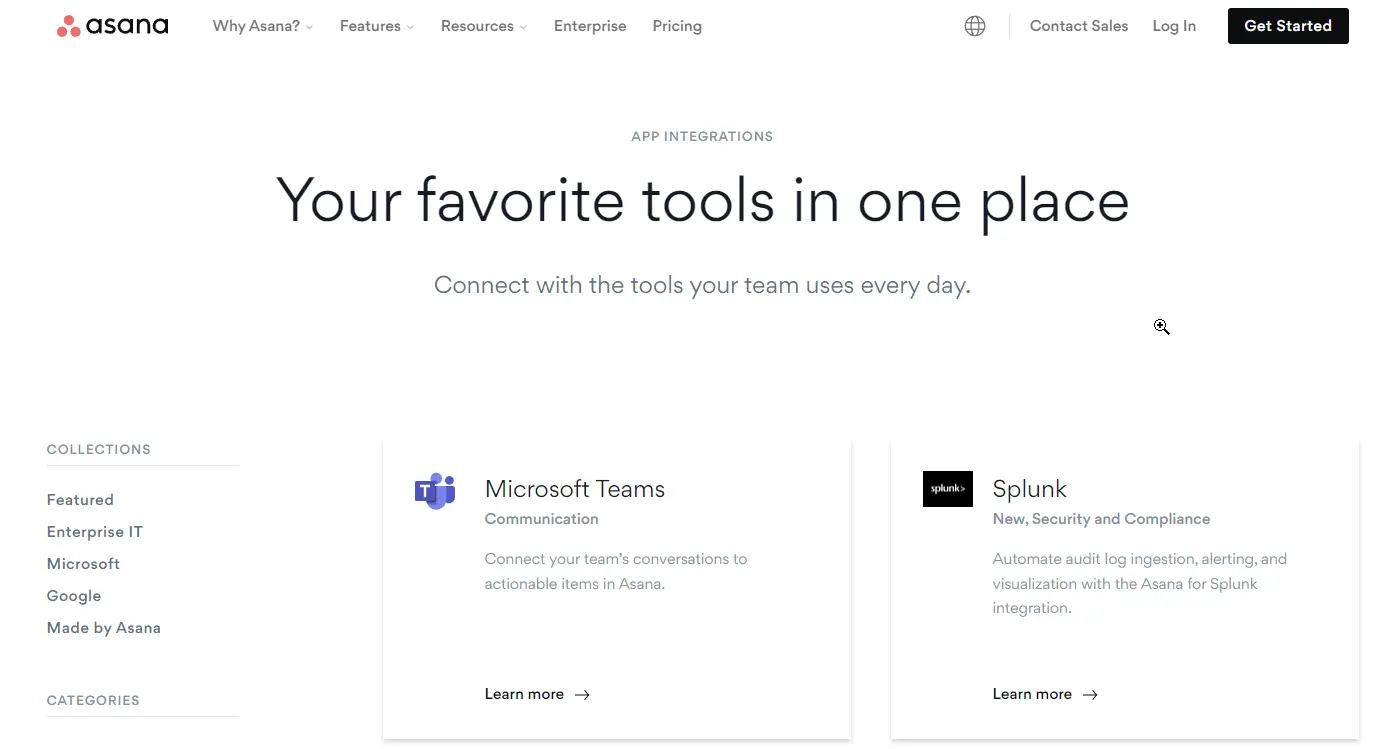 With four service packages available, teams can check the efficacy of Asana with its basic plan for free. For seamless teamwork, you can easily get started and maximize your standards with unlimited projects, messages, file storage, and other features.

Tool #3. HubSpot

Its suite of tools stands out thanks to its smooth customization and visualization of features, letting you advance your email marketing campaigns. From timely follow-ups to lead scoring, your path to innovative marketing can additionally be scaled with premium features by HubSpot — check for their professional and enterprise offers with custom reporting and social media management.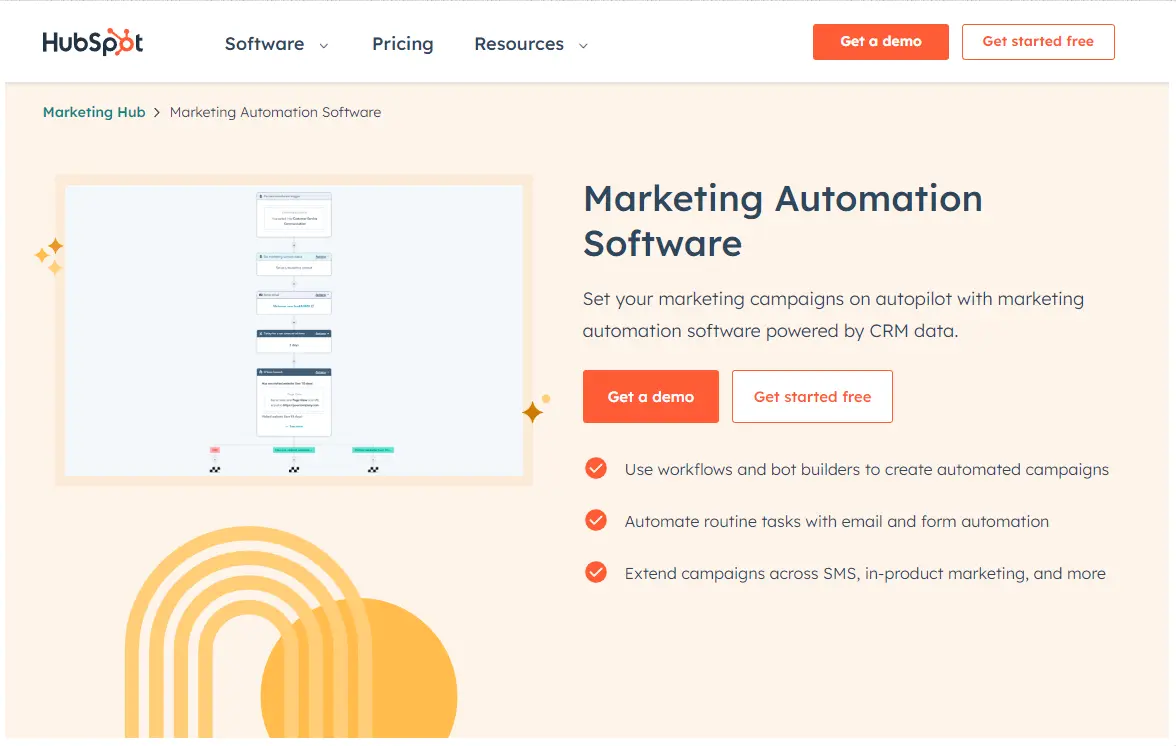 Not only can marketing agencies request a demo of the program, but they are welcome to get started for free and see why many teams prefer HubSpot:

Hubspot for individuals and small teams starts at $30 monthly with an annual subscription and $50 on a regular payment basis.

Its professional plan for enterprises starts at $800 per month.

Hubspot's most powerful marketing software is available starting at $3,600 monthly.

Tool #4. Trello

Compared to services like Serpstat, which enables teams to advance their SEO and marketing strategies simultaneously, the functionality of Trello is rather straightforward. It is a simple and intuitive solution for marketing agencies searching for built-in automation instruments compatible with numerous in-house systems. The variety of due dates and calendar commands, email marketing, integration automation instruments, and board and card buttons activate the next-gen communication channel for your agency.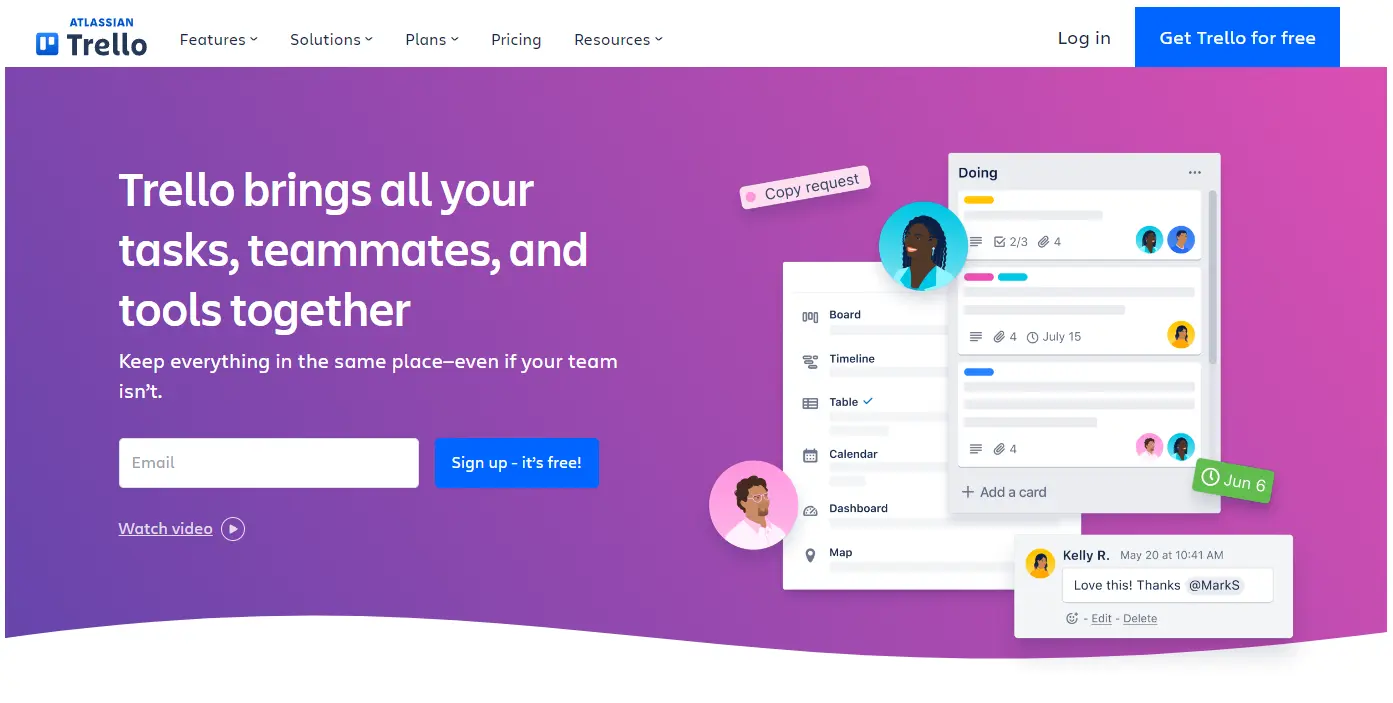 Trello has a free plan to organize your projects. For more scalability and premium features, you can switch to fee-based plans. However, it is a reasonable offer starting from $5 up to $17.50.

Tool #5. Zoho Projects

With the aid of Zodo Projects, it is convenient to start conducting marketing campaigns more effectively and sending qualified leads to sales. This multi-operational CRM system organizes and automates your marketing activities with several advancements at your disposal — integrations with systems like Google Ads, ROI tracking, and touchpoint analytics for timely modifications in the chosen communication channels.


After a fifteen-day trial plan, teams can pick up from one of the four plans dedicated to small and growing marketing agencies. SMS and email marketing, custom journey goals, and event promotions will be available right away.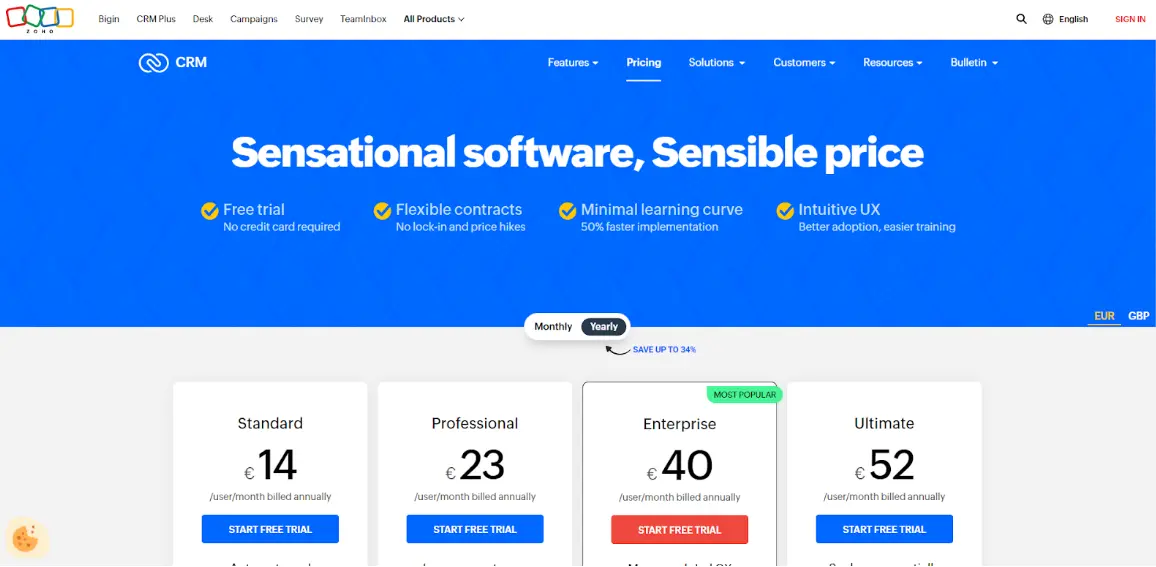 Tool #6. Monday.com

This platform is a multi-operational marketing solution that will work for agencies interested in easy-to-set-up CRM software. This marketing automation solution offers a versatile, customizable interface to elevate your marketing strategy. It caters to various demands with features like automatic report generation, behavioral and project tracking, social media management, and lead management.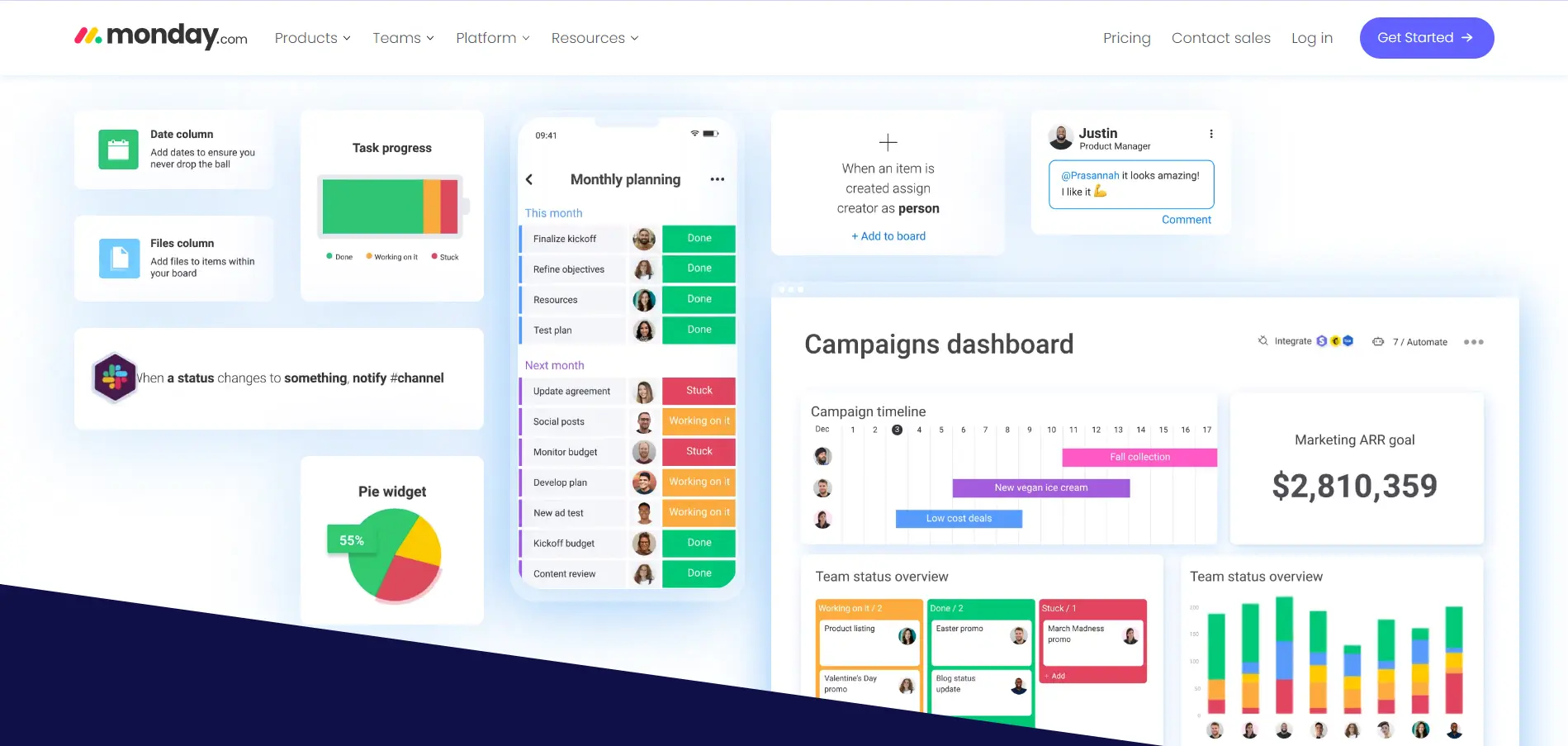 Monday.com is a helpful system thanks to its divergent marketing tools. Using those can help unite your customer support effort, sales, and marketing strategies into a well-coordinated environment to optimize resource spending and productive ROI enhancements.

Its beginner-friendly plan is free. To increase the seats available for team collaboration, you can pick up alternative plans and save up to 18% on annual subscriptions.

Tool #7. Hootsuite

With the help of this marketing platform, you gain more power in social media management and content making. While there are free tools to install and use immediately, other instruments customize their pricing policies. Four service packages have a thirty-day trial period for the professional plan. The palette of lead generation and ROI tracking tools is second to none.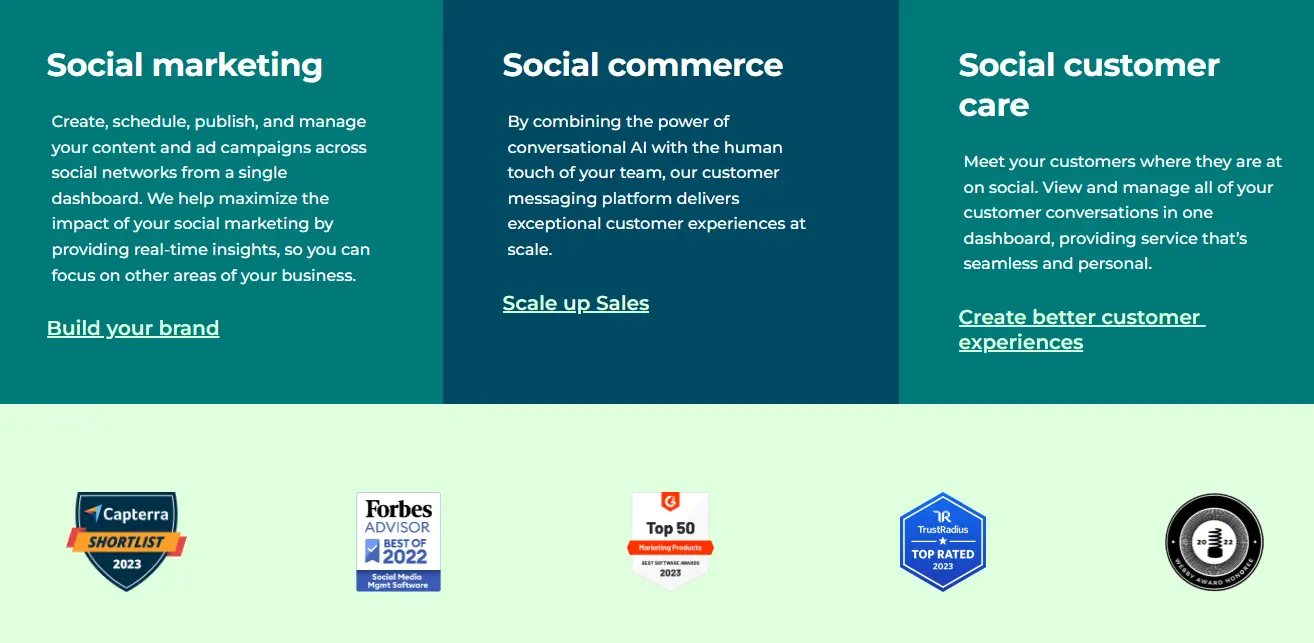 Aside from access to your personalized social content calendar, the system benefits you with hashtag suggestions, digital media editing, and a library of stock images for streamlining your content creation.

With a free trial, marketing agencies can check how functional Hootsuite is. Campaign planning, reporting, and marketing analytics features are also available — you just have to pick up the most suitable service plan.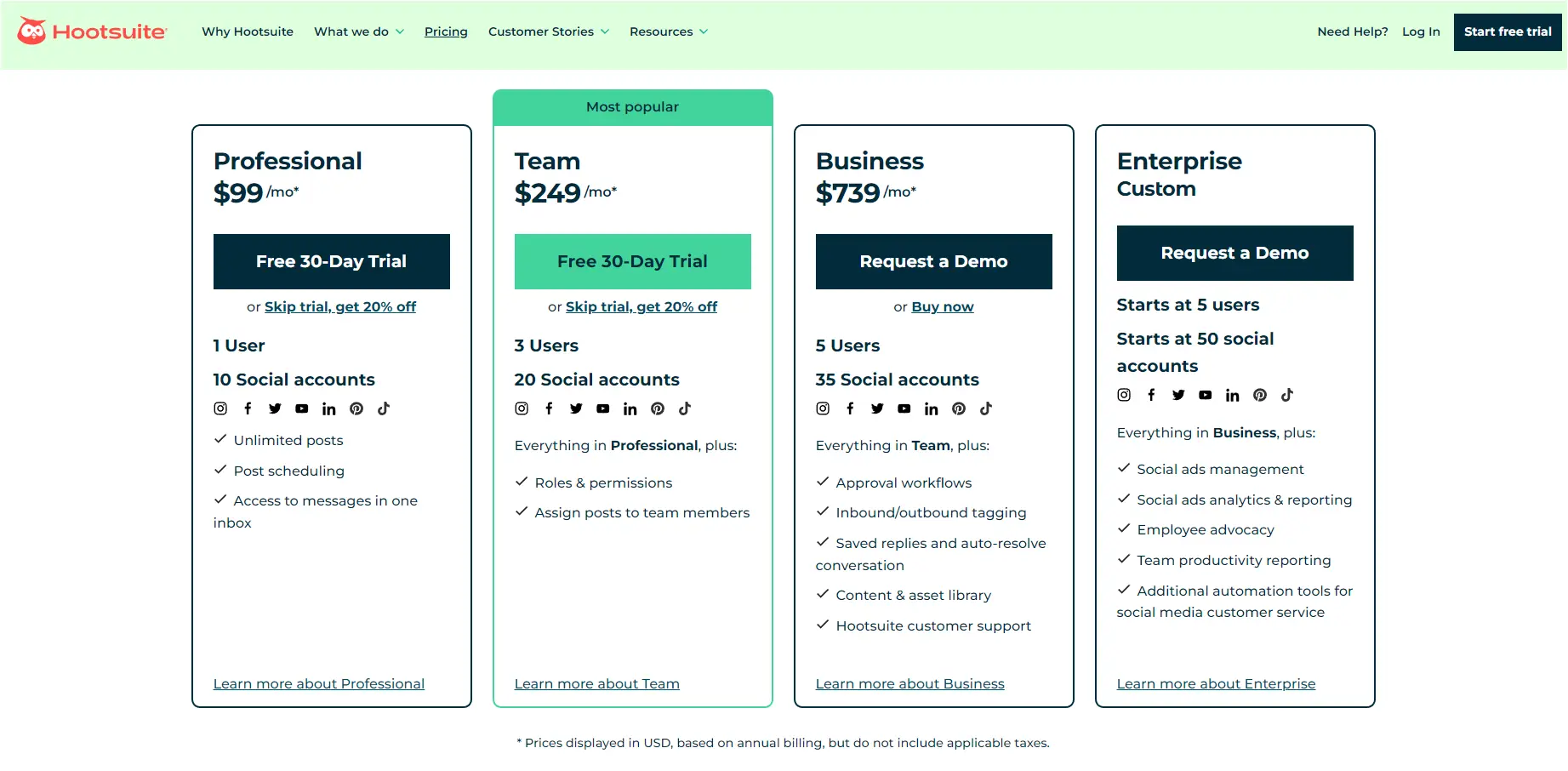 The Right Tool for You: What to Consider When Choosing a Solution

Through professional tools, marketing agencies can obtain a competitive advantage. Presenting more features than it might seem, such systems require in-depth research and analysis. By understanding how to put the best marketing automation practices into effect, companies and specialists get practical resources to lower the risk of mistakes, excessive spending, and other potential performance drawbacks:

First things first, it is a must to analyze your workflow and determine how effectively the current system functions. This lets you locate constraints that prevent you from reaching greater horizons in the market and operate the available resources to the full.

Prioritize your troubleshooting strategies to automatize important tasks and save resources. Repeat this process from time to time to match your development tempos. At the same time, it lets you navigate the market for future-generation innovations in SEO optimization, campaign management, CRM integration, etc., to grow your agency easily and competently.


Once you recognize your marketing analytics and automation needs, it's simpler to determine what software caters to your expectations. Look out for deals that let you customize your projects and integrate third-party tools cost-efficiently for the desired number of users. Don't forget to consider the advanced features present — from signature collection capabilities and document-sharing options to notifications and alerts within the system.
Conclusion

More structured and effective spending, high-end scalability, improved marketing, and sales partnership are among the reasons to draw your attention to the performance of marketing automation, to name just a few.

Your productivity depends on how well-tuned the chosen marketing toolset is. Ready-made suits reduce the hassle and let teams adhere to new processes faster and more effectively. Aside from pursuing the best titles like those presented in this rating, you have to check their functional benefits in more detail and see how they match what your agency does.

If you have a powerful social media presence, Hootsuite is worth considering. For SEM and SEO within one intuitive interface, such platforms as Serpstat are highly recommended. Asana is the best option for streamlining and optimizing team collaboration and project management.

Thanks to this variety of tools, you can find a perfect match whether you are a small business, enterprise or searching for next-gen automation.

Found an error? Select it and press Ctrl + Enter to tell us
Cases, life hacks, researches, and useful articles
Don't you have time to follow the news? No worries! Our editor will choose articles that will definitely help you with your work. Join our cozy community :)
By clicking the button, you agree to our privacy policy.