SEO

–

12 min read

–

October 9, 2018
Why You Should Be Scared If You Stop Using Serpstat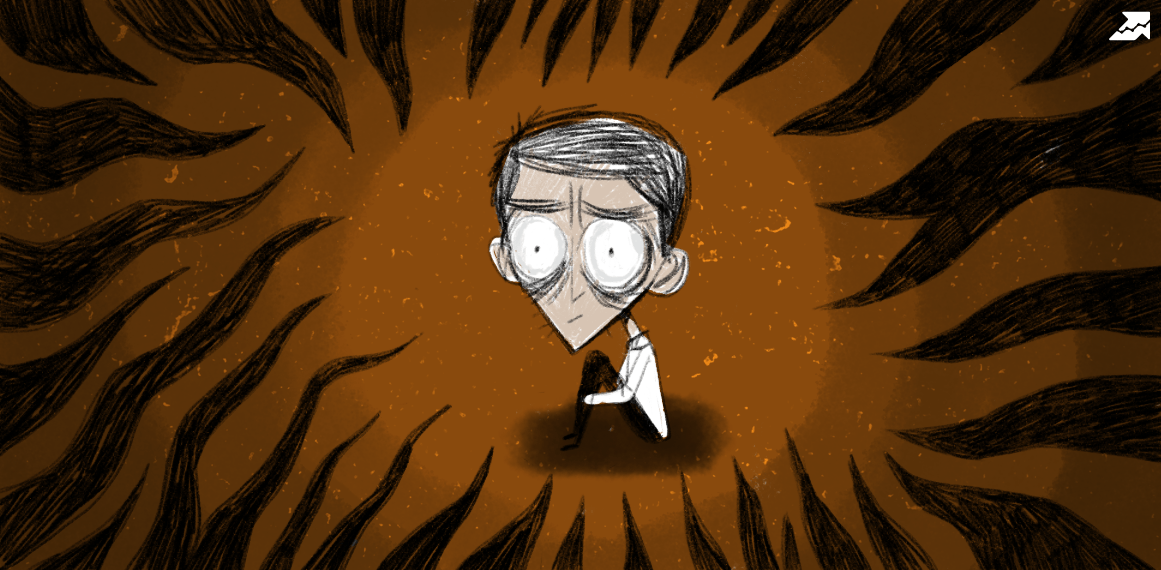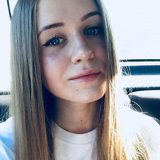 Stacy Mine
Editor at Serpstat
Hey there! Halloween is coming, so we decided to reveal what skeletons in the cupboard you'll find, what monsters will wait for you under your bed, what will make you tremble...I'll show you what to be afraid of if you decide to give up Serpstat! Let's see what you can lose?

But before that, I have important info for you.
We cancel the 40% discount for 3-year subscription on October, 15.
What will you face if you ignore this?

Serpstat is an essential product for every online marketing specialist: without Serpstat your life will be dark and full of terrors ;)
To avoid this and overcome your fears for 3 years, you can use the perfect opportunity and buy the plan right now, or you'll face:
changing of plans: we're going to change our plans, limits and prices, so it'a chance for you to fix the current price
cancelling Plan A: the cheapest plan is available till the end of the year. Contact our support team to continue using this Plan
limiting Rank Tracking: it will be available only for paid subscribers
Serpstat also allows you to buy the limits additionally. If you need more limits for one module, but there are enough of them in the other, you don't need to buy a plan which is more expensive; you can simply extend the existing one.
You can read about all our improvements and changes in the post
Changes Are Coming: Don't Miss Your Chance To Use The 40% Discount
.
Let's return to our topic. We gathered the basic fears of SEO specialists, content marketers, team leaders and online entrepreneurs which make them tremble.

You can choose the category and learn what professional nightmares you can face :)
#1
You don't know who your competitors are
Even worse, you can't monitor their websites. Without this information, you can't compare your site to similar ones in a particular niche. Moreover, you can't create a list of keywords using your competitors.
How to deal with it?
Website Analysis allows you not only to scan your site but also to find and monitor your direct competitors. Go to Serpstat, type the query into the search bar, choose the database (e.g., Google USA) and get the list of your competitors. Voila! But that's not all.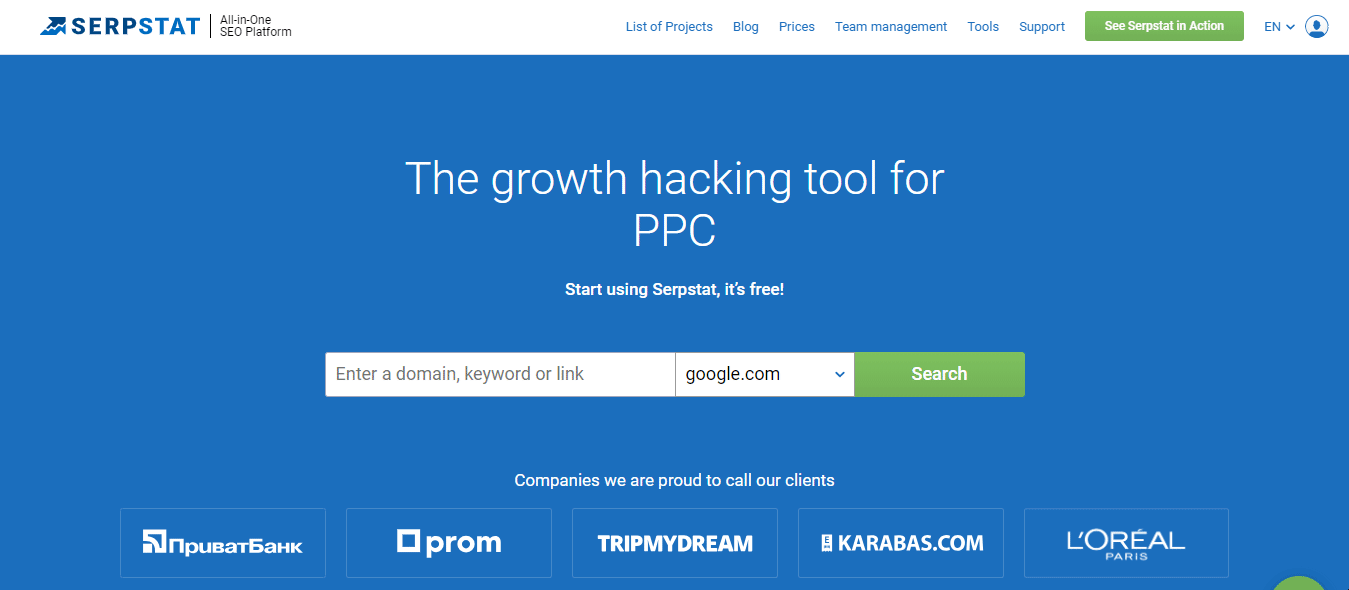 Compare your site with your competitors and find more ways to expand the keyword list.


Below you can see the spreadsheet which compares the plans and their options:


#2
Your site semantics consists of 20 keywords
Regardless of how high-quality your content or product is, such website has no chance to catch attention.

How to deal with it? Use the Keyword Research tool. Type the keyword into the search bar and choose the database (e.g. Google USA). In the report, you'll see the list of keywords which can help you in the search optimization. Don't forget to look through the related keywords and search suggestions.


#3
Your homepage has no title tag (and other simple fails)
That's why search engines ignore your website. Creepy story, yeah?

How to deal with it? Just make an SEO audit! Our Site Audit tool can show the weak spots of your project. SEO Audit can find 52 types of errors which can worsen the rating of your site. Correct them and don't worry ;)

How many pages can you check with our tool?


#4
Your website has backlinks from sites with bad reputation

An awful situation, when your competitors carry out "black SEO" and buy bad backlinks for your site.

How to deal with it? Don't panic, Serpstat Backlink Analysis will save you. It allows you to check what links have a negative impact on your site.


Backlink Analysis in Serpstat:


#5
You don't know how to make search optimization
Or you can't remember what you've done in particular projects. You repeat the same SEO processes again and again, and your life looks like a Groundhog's Day.

How to deal with it? I advise you to try our Checklist tool. Now routine and forgetfulness have no chances! All tasks are collected in lists divided by topics and projects. You can tick the points you've already corrected. Checklists help you monitor the process of carrying out the project tasks. The tool has ready-made templates with a wide range of options. You can also add your own tasks.

The tool is available for users with a paid subscription starting with plan B.

#6
You're going to cluster keywords manually for the rest of your life
Imagine: you have millions of keywords and no automatic clustering tool. OMG, that's really scary.
How to deal with it?
Don't worry - Serpstat will do everything. Group your keywords in three steps:
Download the list of keywords
Choose the database
Set the clustering
Keyword Clustering and Text Analysis are available for:

Fears of content marketers

#7
You have no ideas for the content
You thought that this moment would never arrive: any ideas, no inspiration. And this feels much more terrible than a monster under the bed.

How to deal with it? As always, Serpstat has a way out. Take a look at Keyword Research. The reports show the keywords which are the most relevant to your topic.


#8
You use the same words for every text
Well, this is a nightmare for every good content marketer. Try to expand your vocabulary to have the inspiration for the best content.

How to deal with it? The Keyword Research will help you. In Related Keywords report, you can see all the keywords related to yours. To see them, go to Keyword Research → SEO Research → Related Keywords: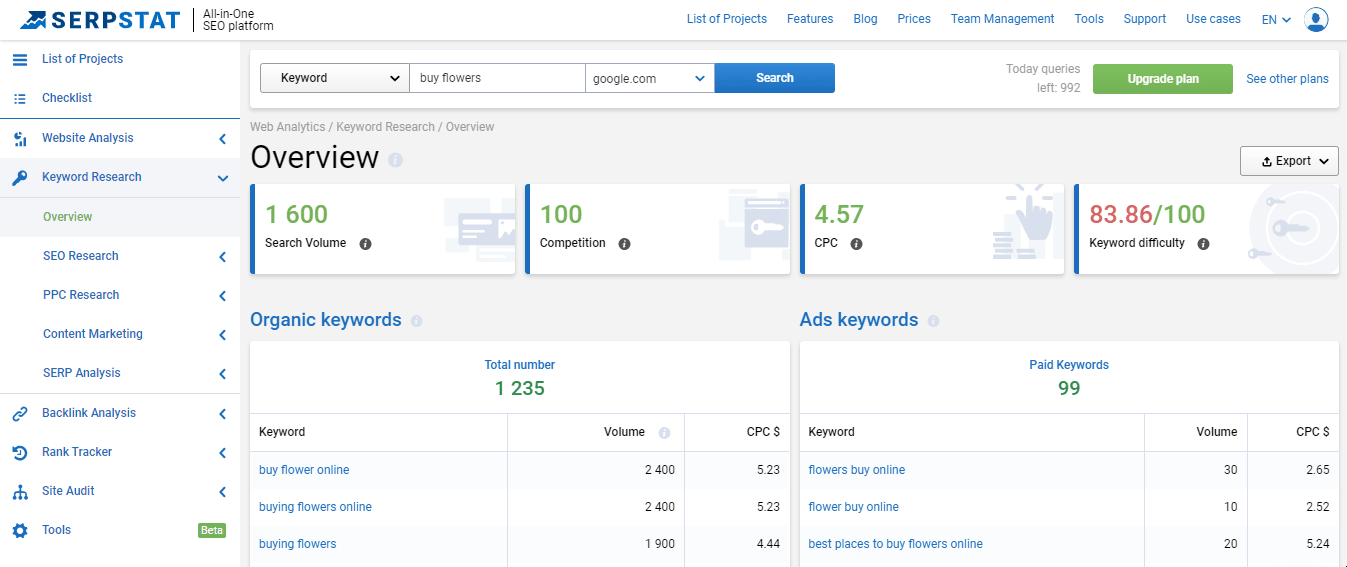 #9
You don't know what your target audience is interested in
What can be worse than writing texts for the audience which will never read them? Acting this way will never bring you success, and your professional life is doomed to failure.

How to deal with it? The simplest way to determine what your audience wants is to analyse the search questions. Go to Keyword Research → Content Marketing. The list of search requests will help you create a pile of ideas for your content.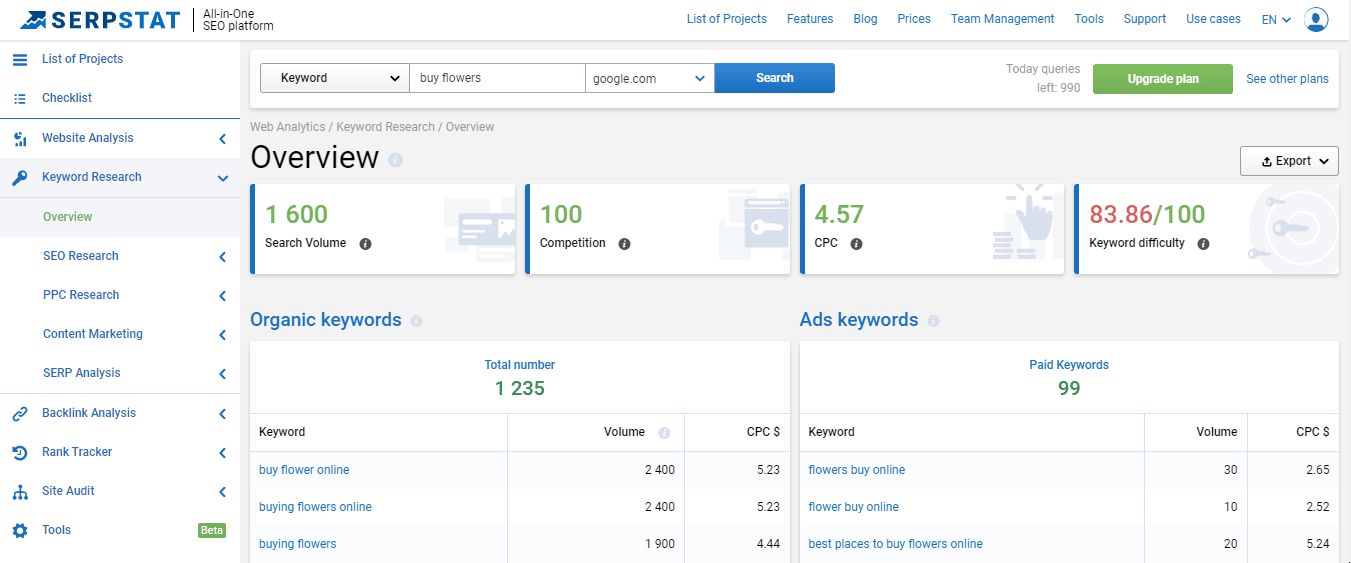 #10
Your posts are never published on social media
Imagine a situation: you've written a post, and nobody shared it. And now imagine that this post has NO LIKES. Are you still alive?
How to deal with it?
Thanks to Serpstat you'll find not only the most popular sites in your niche but also the articles of your competitors. Find the inspiration in Keyword Research → SEO Research → Top Pages. See the FB Shares column and get the list of web pages.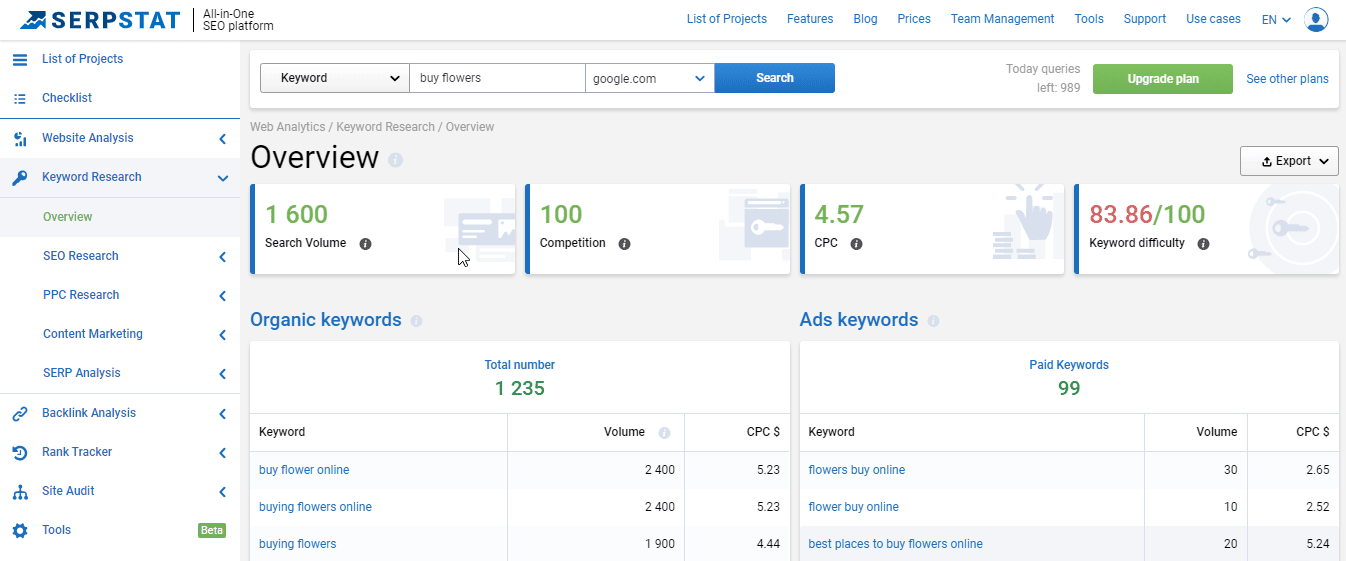 Keyword Research is available for different plans:


#11
Your text is crowded with keywords
If your posts are full of keywords, you have a high chance to get a penalty from the search engines. How to check your texts?

How to deal with it? Try to check your content with the Text Analysis tool. On the basis of competitor analysis, you can find recommendations on content improvement. Go to Tools → Text Analysis. Choose the necessary cluster and run the analysis.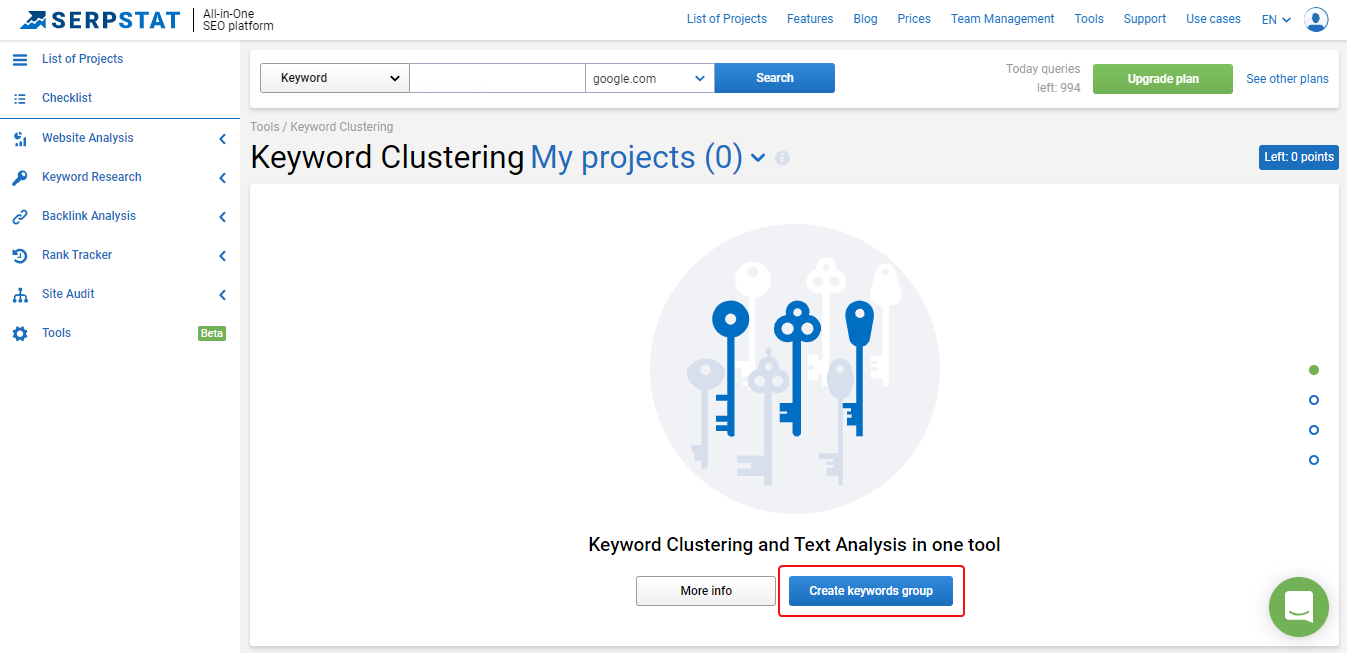 The tool is available for:


Fears of team leads and online entrepreneurs

#12
Somebody deleted your projects
Imagine that somebody deleted your projects. That's all. You lost all the reports and statistics. Forever. I think that meeting Pennywise is less scary…

How to deal with it? Our multi-user mode allows you to manage your team's work and control every step of the staff. Distribute plan limits among your team members, and you'll never encounter any problems.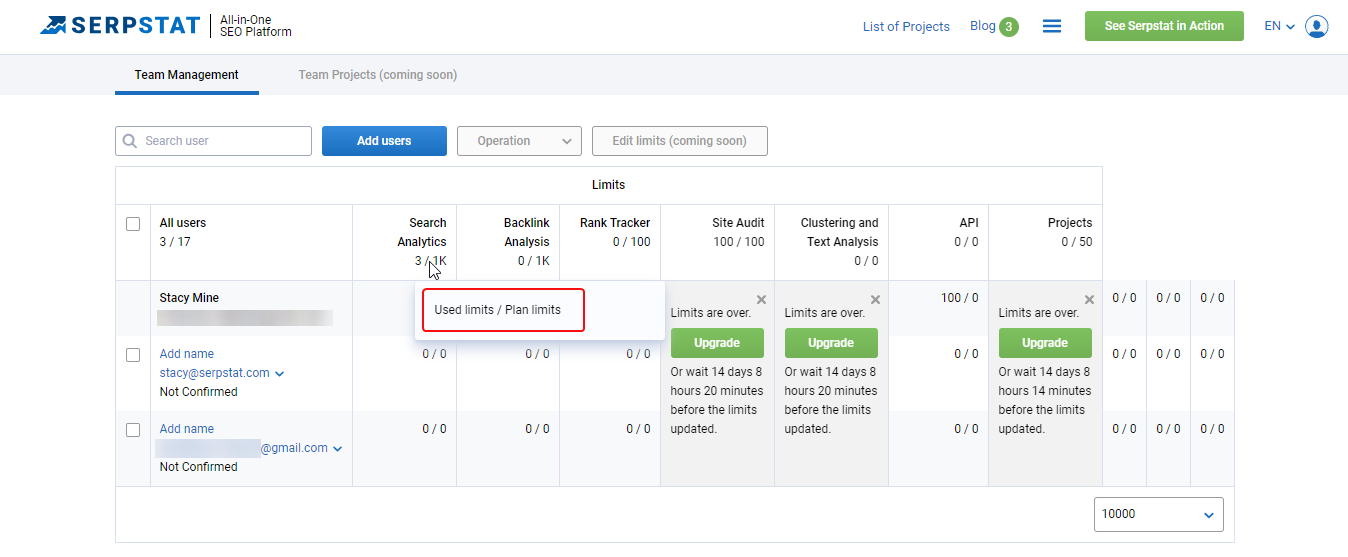 #13
You missed the moment when your site lost its position
As a result, you have no chances to take any actions and prevent adverse consequences.

How to deal with it? Don't forget about the most useful Serpstat feature. Follow both your own positions and the ranking of your competitors in the organic search for the group of keywords.

Rank Tracker is available for all plans:


#14
Customers can't find your site
Forget about the customers. The only thing they can find is the 404 page because you didn't audit your site. And you sit there, lonely and abandoned. If you can't find any customers, you'll soon face bankruptcy.

How to deal with it? Try our SEO audit to avoid such situations.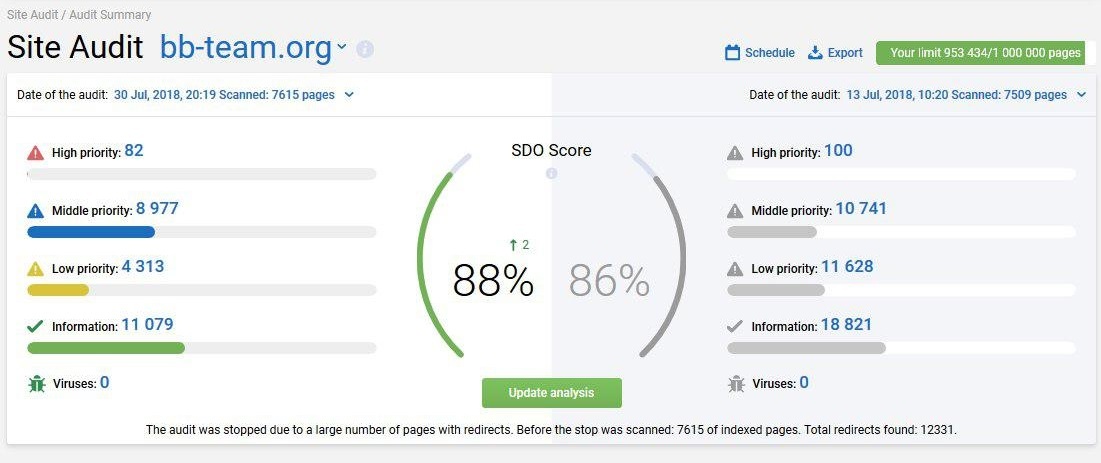 How many pages can you scan with our Audit tool?


#15
All your backlinks contain "buy" or "order" anchors
As you know, there's a high probability to be punished by search engines.

How to deal with it? To have your hands clean, try the module "Backlink analysis". Anchor Cloud shows you which anchors have backlinks pointing to your site.


The Backlink Analysis is available according to the plans described below.


A little tip: To optimize the analysis of all SEO metrics, try the Serpstat API option. In this way, you get all the reports even faster and in the presentation that's ready for editing.

Caution: Only advanced agencies and specialists use this option.

Of course, not all terrible situations that online marketing experts are afraid of are described here. I just wanted to show you how useful our tool is.

In short, it frees you from several difficulties that may occur in your professional life. Serpstat offers SEO specialists, content marketers, team leaders, and online entrepreneurs to:

Perform qualitative keyword research for optimization purposes and advertisements.
Perform regular SEO audit to find errors.
Analyze the backlink profile of your website and competitors.
Track the ranking of your website.
Optimize and automate the fulfilment of SEO tasks and team management with checklists.
Use machine text analysis and keyword clustering.
Create quality and diverse content that will win the audience.
Hope that this post was useful for you :) Don't hesitate to ask your questions!

Speed up your search marketing growth with Serpstat!
Keyword and backlink opportunities, competitors' online strategy, daily rankings and SEO-related issues.
A pack of tools for reducing your time on SEO tasks.
Found an error? Select it and press Ctrl + Enter to tell us
Cases, life hacks, researches, and useful articles
Don't you have time to follow the news? No worries! Our editor will choose articles that will definitely help you with your work. Join our cozy community :)
By clicking the button, you agree to our privacy policy.