Perform a comprehensive analysis of your content and your competitors' one to optimize the text of the analyzed pages.



Companies we are proud to call our clients

What is text analytics crucial for?

Creating assignments for copywriters based on text analysis of competitors in the top 15

Analyzing the textual factor ranking your page and the expansion of the semantic core
Analyzing the words in the subject line and obtaining a list of LSI words (words that define the subject)

What are the advantages of Serpstat Text Analytics?
Page subject

We carefully select the page subject on which the recommendation base of Text Analytics is built. Other services collect words from all thematic groups at once, without filtering them.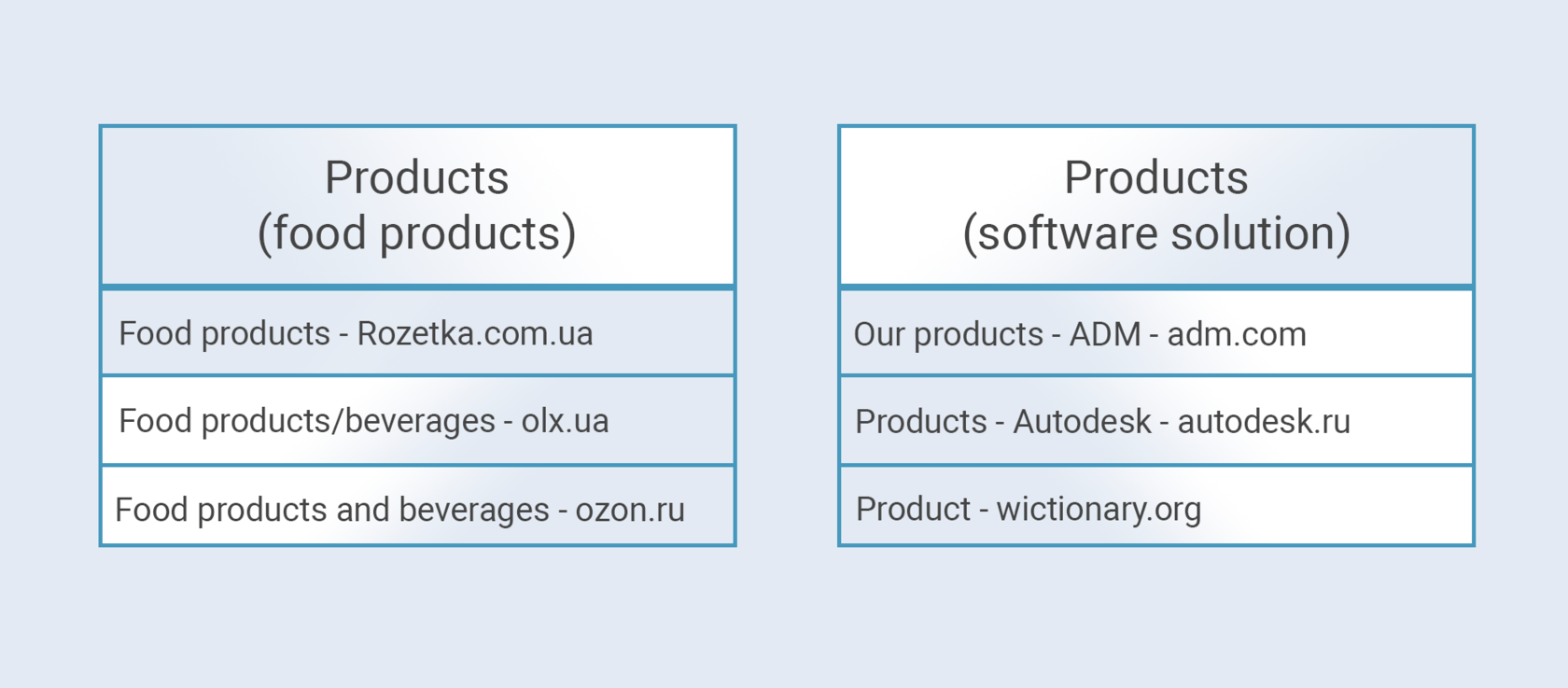 Key usage frequency

We don't advise a specific number of words and their word forms, we analyze the entire token. We control the spam level of the text and recommend reducing the frequency of the same word in the text.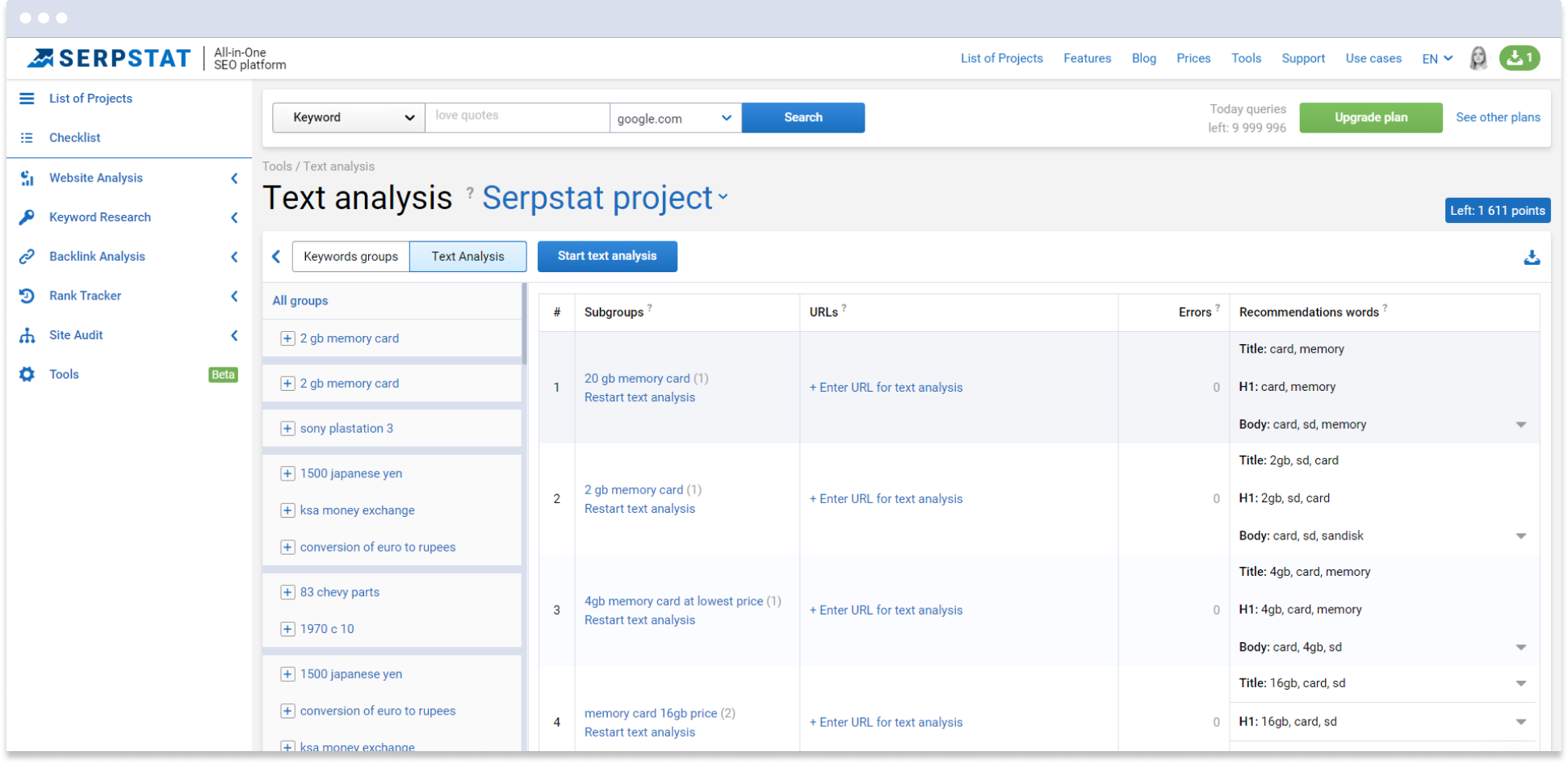 Recommendation base

We carefully select the words for recommendation base using our own algorithm, which takes only the important words for the chosen subject. You won't find the prepositions, conjunctions and other unnecessary things in recommendations.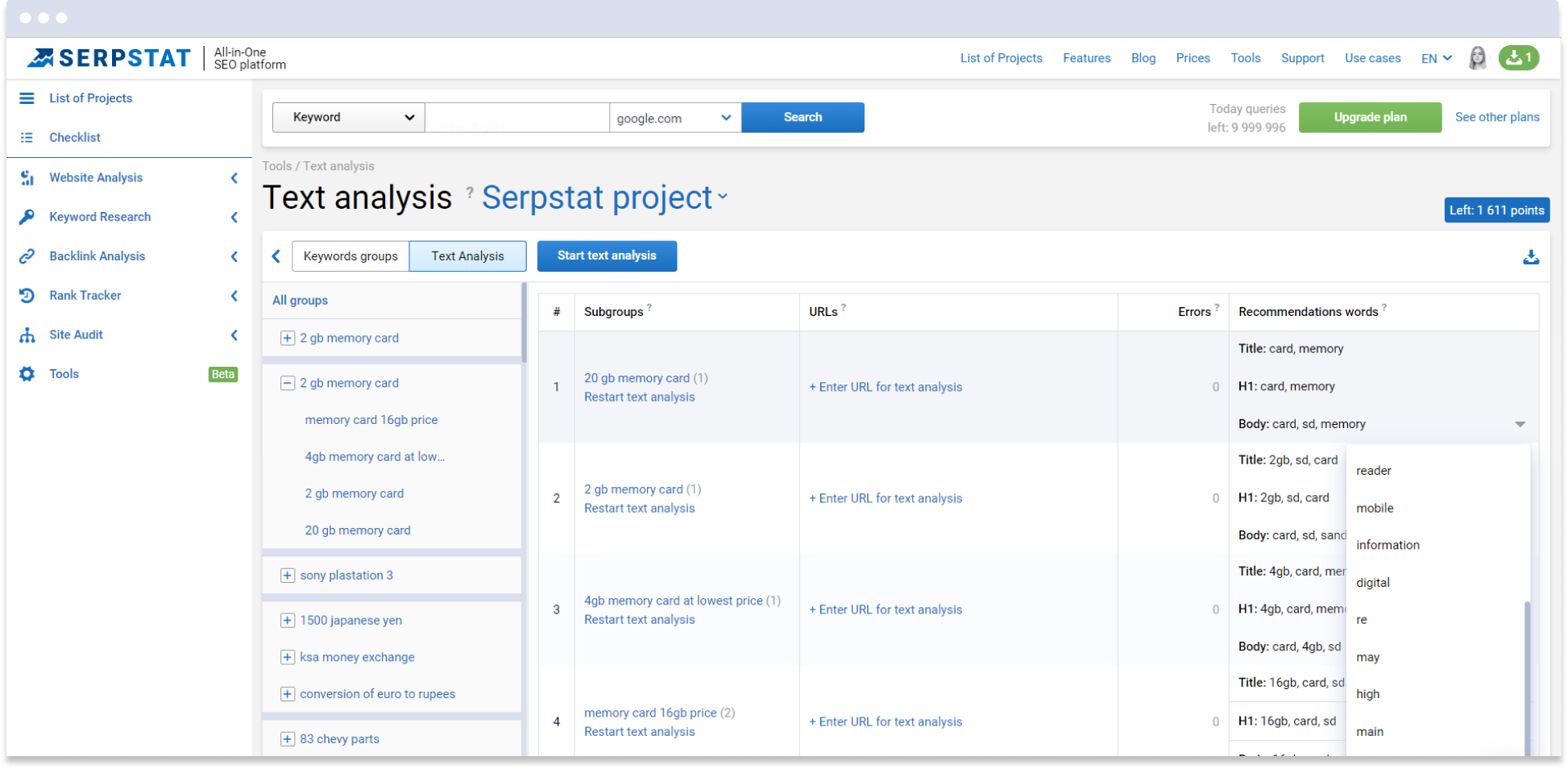 Text length

We don't recommend specific text length, we recommend its acceptable range. Analyzing the full text, we find the missing keywords that your competitors have and that affect the ranking of the page.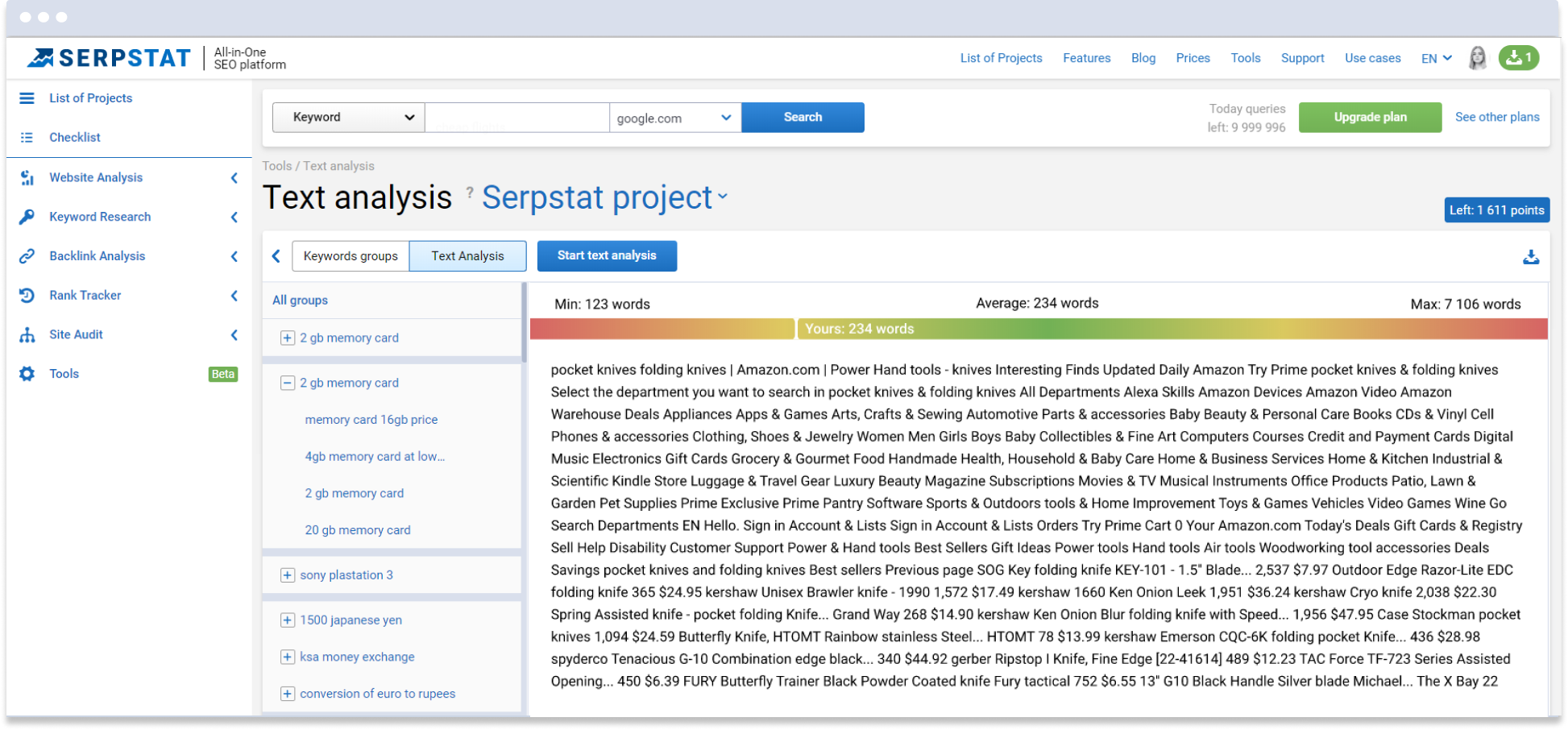 Visualization and infographics

We show the relevance of search queries to your text using a visualization that shows in what range of relevance of competitors is your text located.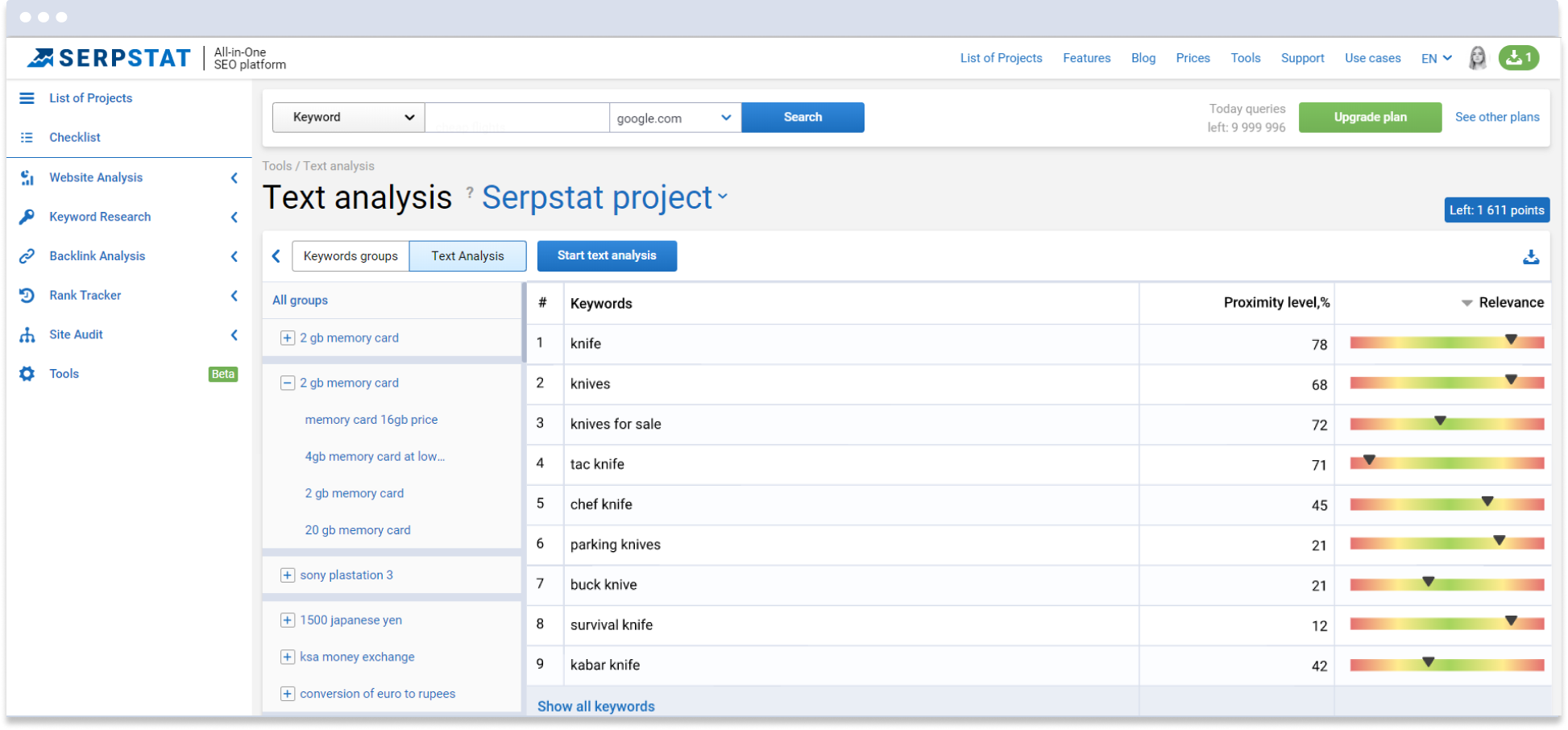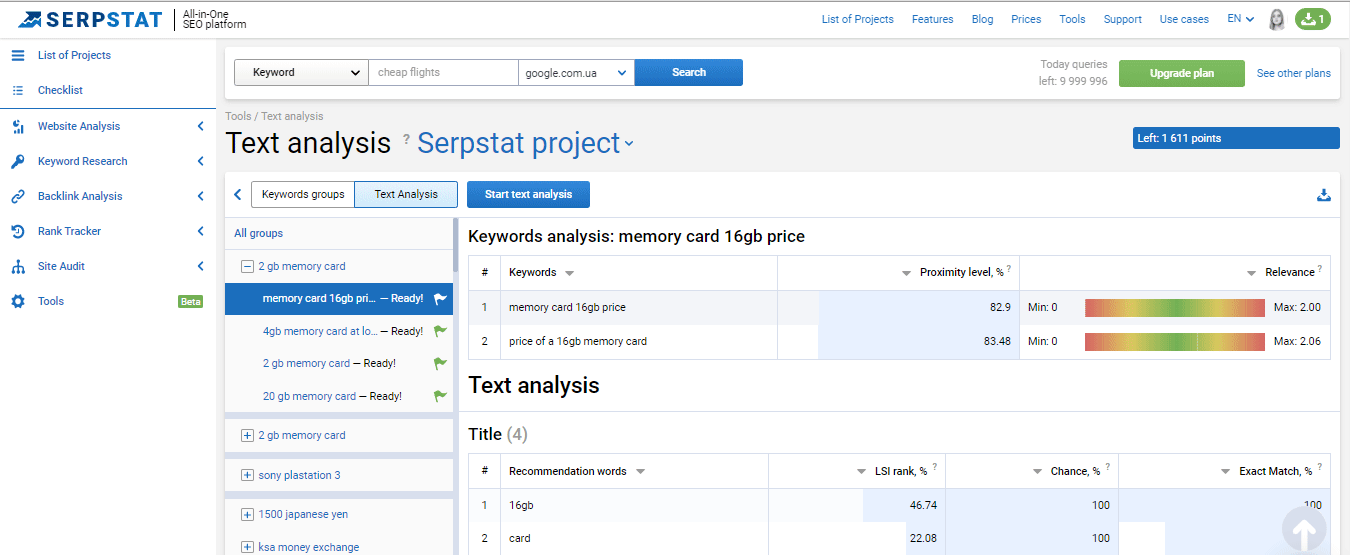 Personal Demo
Our specialists will contact you and discuss options for further work. These may include a personal demonstration, a trial period, comprehensive training articles, webinar recordings, and custom advice from a Serpstat specialist. It is our goal to make you feel comfortable while using Serpstat.
Serpstat — Growth hacking tool for SEO, PPC and content marketing