PPC

–

9 min read

–

May 23, 2019
How To Build A Perfect Landing Page For PPC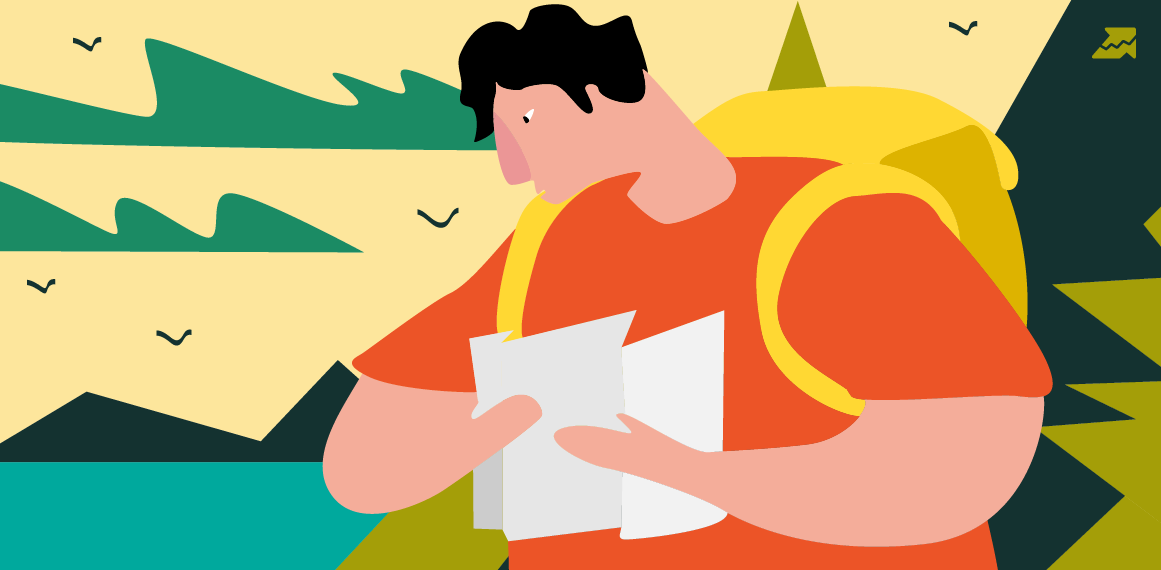 Landing pages are an integral part of a PPC campaign. An effective page is likely to convert more visitors, and also improves the quality score of your ad campaign. The main purpose of a landing page is to entice the visitors to take action. If done right, it can become one of the most effective tools in your arsenal.

Securing an ad click is just the start of the PPC journey. When users click on your advertisement and land on an irrelevant and low-quality page, they feel like "What the hell, I didn't come here for this!"
You should optimize your landing page to ensure that your PPC campaign produces the best results possible and doesn't get lost in the sea of websites.
Most of the
small businesses spend between $9000 to $10,000 on their Google Ads campaign; therefore, it is essential to create a perfect landing page to get the most out of your advertisements.
Here are the
eight best practices
you need to follow for building a highly optimized landing page for your PPC campaigns:
#1: create Landing Page relevant to the targeted keywords
People get annoyed when they click on your ad and find that the content on the website is not what they were promised. It not only lowers the conversion rate but also damages your brand reputation.

You need to make sure that the landing page is relevant to the bidding keyword, and it delivers the best possible content.

For example, if your advertisement is targeting the keyword "cheap air tickets for London," then don't take your visitors to the "best places to visit in London" page.

Here is a perfect example of a PPC ad matching to it's landing page: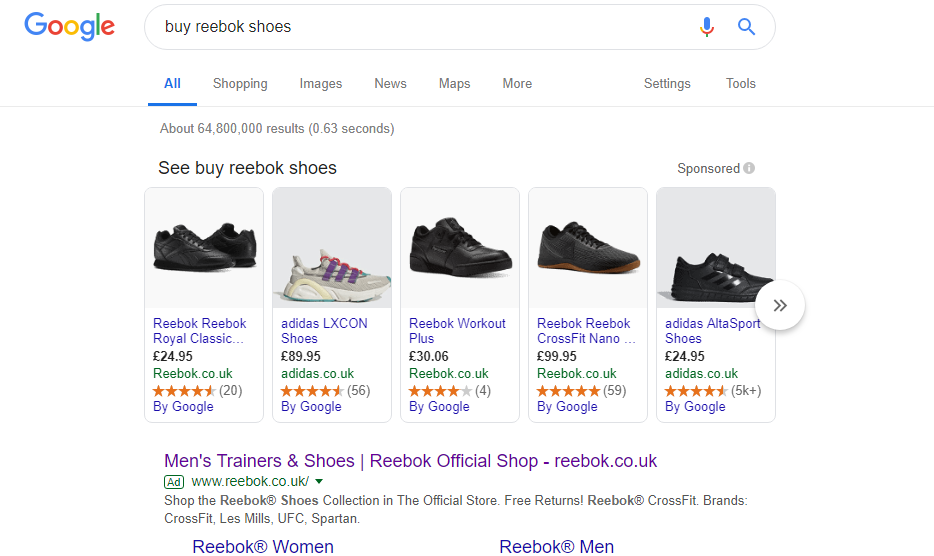 If your landing page is relevant to the keyword, then quality and keyword relevancy score of your ads will improve, which plays a significant role in making your PPC campaign successful.

#2: write an engaging headline

The headline is the first thing your audience notice when they visit your landing page. While writing the headline, try to include relevant keywords which deliver the primary purpose of the website.
You might not be able to have the exact keywords the visitor has searched for; therefore, write a compelling headline to convey your message and grab the attention of the visitors. Once you can entice users, then engage them with your content so that they will not leave the website.
Here are some of the points you should consider while creating a headline:
stay relevant to the keyword theme
address the problems of the user, and provide an effective solution.

Here's an example of a good landing page headline:
#3: use imagery to connect with your audience

Imagery is an integral part of a landing page which helps to show what the page is for and what benefits it provides to the users.
According to the research, online users engage with a landing page that has more realistic human imagery.
If you have a product-based website, then use interactive photos to engage your audience and online visitors. Also make sure to compress your images, optimize for the best size, and test on all devices.
Here's an example of using imagery properly in a landing page:
Avoid using too many images as it may create confusion which will increase the bounce rate of the landing page.

# 4: use Trust Signals for emotional connection

Trust signals on a landing page play a vital role in increasing the conversion rate. Include some features which help in gaining the trust of a user who visits your site for the first time.
Here are some types of trust signals:
There is no perfect formula to gain the trust of your audience; you need to experiment and find out what works for you. To know about the latest strategies and techniques of a successful paid advertising campaign, enroll in a PPC specialist course that will help you achieve your marketing endeavors, providing useful insights.

Word of mouth is a free and useful marketing tool because people believe what their friends and family say. When a user visits your landing page for the first time, he wants to know what opinion do other people have about your product or service.
There are several indicators which you can add on your page to increase the social proof:
number of likes and shares
total number of followers/subscribers
You need to be open to your audience and include the above social signals in your landing page to prove your worth and gain the confidence of users.
# 6: length of your Landing Page
The length of your landing page has a significant impact on how well the users convert. There are two types of landing pages, i.e., short and long.
Each of them has its own advantages, and there are several factors you need to keep in mind before selecting the appropriate one.
Advantages of a short Landing Page:
produces a large number of leads
best for low ticket products
ideal for offering free resources

Advantages of a long Landing Page:
produces fewer leads but better in quality
best for high ticket products
You need to find out which type of a landing page suits your business best, as choosing the wrong one may affect the overall performance of your PPC campaign.
# 7: including compelling Call-to-Action
It's not easy to make a website visitor do what you want, such as filling a form or downloading an e-book.

To increase the chances of converting, place call-to-action in such a way that it is the first thing visitors see when they visit your landing page via paid advertisements.

Visuals and colors
. Use visually appealing colors to grab the attention of your visitor. For example, if your landing page has a blue background, then use a contrasting color for the call-to-action buttons.
Wording.
The words you use in your CTAs should drive your visitors to take action.
Size.
Don't use large or very small CTAs. Select the one which is visible enough and doesn't affect the readability of the page content. Test different sizes and keep the one which performs better.
Direction
. Your CTA's direction, along with the imagery of the landing page, can affect the conversion rates significantly. Try to use the direction cues towards your call to action buttons.
Landing page speed is one of the most critical factors which can make or break your PPC campaign. If you are driving paid traffic, your website cannot afford to be slow.
According to a study, your conversion decreases by 7 percent if your landing page loads with a 1-second delay.
You can check the speed of your landing page using the
Google PageSpeed Insights. If you think that your site is slow, then use the following methods to improve its speed.
compress the photos, HTML, and CSS content
use fewer plugins and widgets
avoid unnecessary extensions
change your hosting provider

It's crucial to improve the speed of your landing page because the visitor won't wait for the site to load as there are plenty of other options available online.
Following the best practices for building a PPC landing page is a must because you are paying to get the traffic. So, you don't want those visitors to go away from the site without purchasing anything.

Create a landing page that is fast to load, mobile optimized, have the CTAs properly placed, and has social proofs, trust signals, and others.

You also need to write a killer headline to grab the attention of the users and follow up with quality content.

Share your opinion in the comments!

Speed up your search marketing growth with Serpstat!
Keyword and backlink opportunities, competitors' online strategy, daily rankings and SEO-related issues.
A pack of tools for reducing your time on SEO tasks.
Found an error? Select it and press Ctrl + Enter to tell us
Cases, life hacks, researches, and useful articles
Don't you have time to follow the news? No worries! Our editor will choose articles that will definitely help you with your work. Join our cozy community :)
By clicking the button, you agree to our privacy policy.