PPC

–

11 min read

–

September 5, 2018
Dominating PPC: How Your Small Business Can Outcompete Big Brands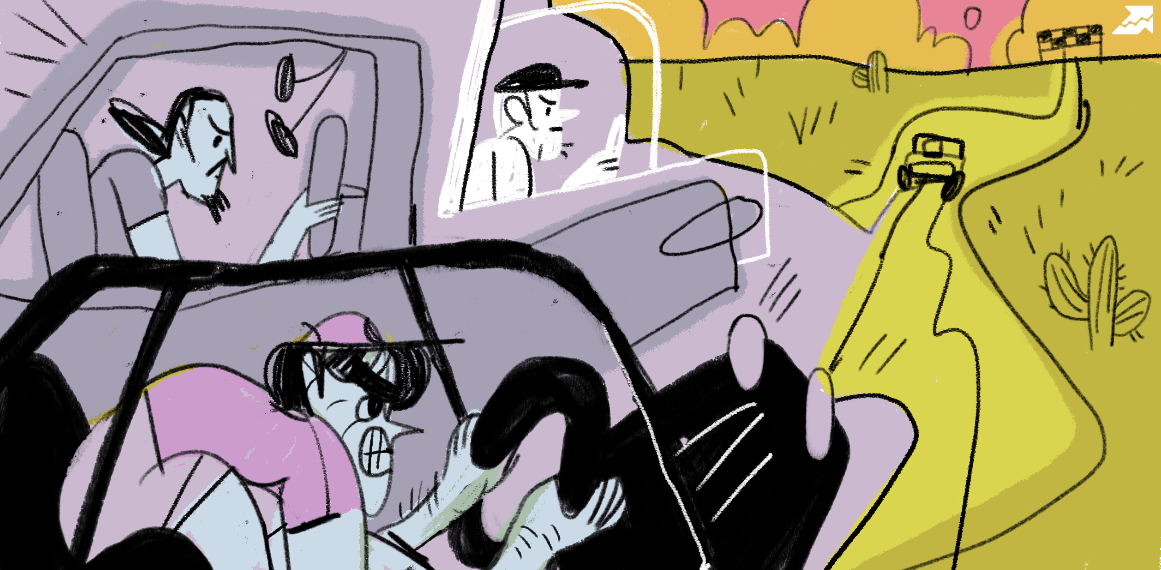 In the era of offline marketing, it was impossible for small businesses to compete with big brands. However, in the world of PPC advertising and online marketing, in general, this is not so. Even though these corporations have larger budgets, hire experienced in-house marketing teams, and work with the most prominent ad agencies, you still have a chance to survive. You just need to make the right moves.

Here are a few tips that will help you compete with and even beat industry leaders in PPC.

Monitor your competitors regularly

Just like with any other aspect of your online marketing strategy,
spying on your competitors is a necessity. Of course, you shouldn't limit yourself to monitoring small businesses like yours. You need to keep track of large brands, too.
Now, you say: "This doesn't make any sense. They hire well-versed marketing experts and allocate huge budgets to their PPC campaigns."
And, I say: "This is exactly why you need to monitor them."
Let's say you're selling quality furniture. Sure, you can never compete with large brands like Ikea, but you can always see what strategies they use to attract customers. This doesn't mean that you need to replicate their entire PPC strategy. After all, you have neither resources nor experience to do so. But, you can always see what works for them in general and then set up a strategy that would work for you.
If your major competitor offers free shipping, free installation or the discount of 40% on some of their products, what are you waiting for? You don't have to give the same discount on the same product, but you need to create some incentive that will grab a searcher's attention and inspire them to click on your ad.
Keep track of your major PPC metrics

Do you know what the most amazing thing about digital marketing is? Everything you do can be tracked and measured. This is particularly important in the PPC field. Namely, to plan out an impeccable strategy, determine how much to spend each month, and start generating ROI, you need to keep track of your major KPIs regularly. Only by measuring your most important metrics and comparing them to the average industry standards can you
set a realistic PPC benchmark, depending on your niche and goals.
The most important KPIs
you need to track during your PPC campaign are:
The Click-Through Rate. This is one of the simplest metrics, indicating how many people clicked on your ad after noticing it. Out of 100 people who saw the ad, if 15 of them clicked it, it would simply mean that your CTR is 15%
The Cost-Per-Click is rather a simple concept- you pay for each click on your ad. It helps you determine how much you want to spend every time someone clicks on your ad. And, how much you will spend depends on various factors, such as the volume of the keywords you use or the quality of your ad.
The Conversion Rate. Getting people to click on your ad and visit your site is important, but it's pointless if you don't inspire them to take the desired action. This is why the average conversion rate is one of the most important metrics. Similarly to the metrics mentioned above, this KPI depends on a wide range of factors, such as your industry, the quality of your ad, the relevance of your product to a visitor, and the overall quality of your site.
Average Cost-Per-Action is the average sum of money you will spend to acquire a paying customer. Your CPA shows you if you're generating ROI with your campaign and tells you how successful your campaign is.
Quality score is invented by Google. Namely, based on your CTR, ad relevance, and landing page quality, the search engine rates your ad on a 1-10 score.
Optimize for keywords organically

Keyword research is the basis on which you build your success in PPC. This is where
Serpstat may serve as your invaluable asset,
as it allows you to see what keywords your rivals use, compare the keywords you use with the ones they use, find even more relevant keywords, and utilize high-volume keywords to promote your site.
To get the most out of your keyword targeting, you need to put yourself in your customers' shoes and consider what phrases they would use to find a business in your niche or a certain product. This is where long-tail keywords shine. Even though they have a far lower search volume, they are highly specific and will drive lots of qualified traffic to your site that may result in a conversion.
Let's stick to an example of a furniture store. By targeting "buy dining set online" instead of just "dining set," you will address a specific group of people who want to order a dining set online, meaning that you are closer to getting them to make a purchase.
Emphasize your competitive advantages effectively

In the world of PPC, the rules are simple. If you want to stand out and get yourself noticed, you need to say as much as possible about your business in a quite limited real estate. This is why you need to constantly improve your messaging and make sure it's detailed, straightforward, and catchy enough to spark your potential customers' interest.
Above all, use this space wisely. Keep in mind that we're living
in the world of self-proclaimed experts. So, emphasizing the years of your experience or calling yourself an industry leader is not enough to stand out. You need to brainstorm what really sets you apart from the rest of the businesses in your niche. If you are a local, family business, you provide free shipping, have an awesome customer loyalty program, or offer free onsite consultations- you could add that to your list of advantages.
Your site needs to be legen…wait for it…dary

Website design and usability
play a fundamental role in SEO and PPC. You may create super-engaging ads, invest in SEO and social media marketing, and hire a famous digital agency, but this is all a waste of money if your site is dull. Once a user clicks on a page that takes more than 3 seconds to load, cannot find the information relevant to them or sees that your site is downright ugly, they will run away from it.
I like to say that your website is what identifies you in the digital sphere. It tells your visitors who you are, how professional you are, and what makes you special. Your site also tells your potential customers about what your customers love about you and why they should choose you over your competitors. This is why you need to optimize it properly.
Optimize it for mobile searchers to boost their overall user experience
Offer a simple navigation menu, internal links, sitemaps, CTAs and easily visible search box to help your users find their way while browsing through your site
As for design, choose pleasant colors and bold fonts to boost the site's overall appeal
Update your information regularly. For local business, the correct NAP information is a must
Make your content readable by adding lots of white space and breaking it up into logical segments. Most importantly, make it engaging and interactive. Add gorgeous visuals, create infographics, videos, and quizzes to keep a reader interested

Consult PPC professionals to help you

PPC advertising is not just about creativity. It requires lots of research and testing, too. In the previous sections, we wrote about monitoring your rivals, emphasizing your competitive advantages, and tracking major KPIs. However, to do so, you need to have an experienced full-stack marketing team and invest in a bunch of reliable tools to help you measure your success. Also, you should never forget how turbulent and fast-paced digital marketing is. The trends that are hot right now may be totally irrelevant in just a month or two.
This is why numerous small businesses
decide to consult PPC professionals to help them with their strategy. Of course, large advertising agencies are out of your league, but you can still hire a smaller, reliable PPC agency or even a freelance PPC expert to help you. Maybe when you join your forces, you will be able to create a PPC strategy that will catapult you right in front of the right customers.
To outshine the biggest players in your industry, you need to build your PPC campaign wisely.
Keep track of the trends, monitor your competitors, and build your unique strategy based on what the data you've gathered.
Don't forget to emphasize your uniqueness and competitive advantages over your major competitors.
Target long-tail and organic keyword phrases.
Keep in mind that your hard work doesn't stop once you create a perfect ad. You need to polish your site up to provide your potential customers with a spotless user experience and inspire them to convert.
Finally, if you're still afraid to enter the waters of PPC alone, well, you can always hire a PPC agency to help you.
Found an error? Select it and press Ctrl + Enter to tell us
Cases, life hacks, researches, and useful articles
Don't you have time to follow the news? No worries! Our editor will choose articles that will definitely help you with your work. Join our cozy community :)
By clicking the button, you agree to our privacy policy.