How-to

–

5 min read

–

August 28, 2019
The drawbacks of using Flash on a website
Flash is called a dying technology. Its support has been noticeably weakening from the side of developers of popular applications. They are actively switching to alternative technologies. Flash technology negatively affects SEO website promotion.
Adobe Flash was considered a breakthrough technology in the 90s, and there was no other like it in terms of feature set. But even so, Steve Jobs, the founder of Apple, refused to use this platform in his applications back in 2007. This is primarily due to the vulnerability of the technology and other significant shortcomings.
Drawbacks of Flash for SEO and more
High load on the processor, which leads to the fast discharge of a laptop or smartphone;

uncontrolled errors, as a result of which applications and even browsers stop working;

issues with launching applications;

the right mouse button does not work in Flash versions prior to 11.2;

simplified malware access;

the inability to convert vector images to other formats (.cdr or .ai).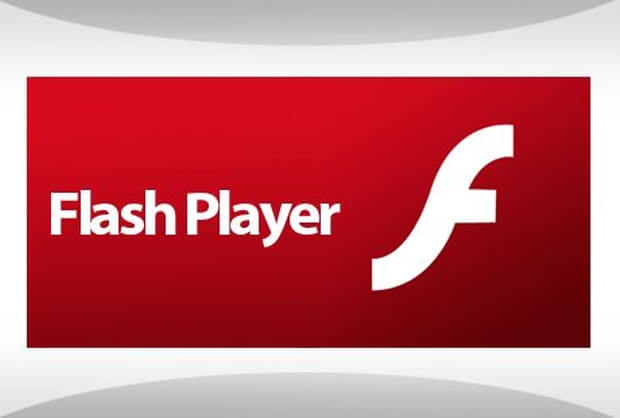 Flash Player stopped supporting Android smartphones in 2013. This technology is still used in browsers: in particular, Google Chrome goes with the built-in Flash player by default. However, users are less likely to have to connect multimedia files through this application. Many developers actively use alternative options (HTML5, JavaScript) when creating videos, games.

Adobe has predicted the likely death of Flash in the coming years. In summer 2017, the developers announced that the technology support would stop at the end of 2020.

Microsoft also announced they would stop using this plugin. Starting from 2019 it will be gradually pulled out from popular browsers and will no longer be used in them by default. The full stop of Flash Player in Windows is planned for the year 2020.

At the end of 2016, Google Chrome stopped supporting the plugin. Internet Explorer and Edge will do the same in 2019, and Mozilla will stop updating the plugin in 2020.

Flash vulnerability to malware on a website
One of the main drawbacks of the plugin is its vulnerability to malicious sources. Attackers embed malicious code in Flash Player. The user sends personal information to the hacker with a single click and endangers his personal computer. Here are a few bugs previously discovered by Adobe:
Remote access to microphone and camera via Flash Player.
The virus gets through the player and infects the user's computer.

All browsers have stopped using this technology by default. The plugin no longer turns on automatically when the browser starts. The user can independently enable it on demand if he wants to play a multimedia file via Flash on some website.

This is becoming less frequent due to the fact that content developers are abandoning outdated technology. The graph shows how the number of websites with Flash has declined since the beginning of the 2010s, while the JavaScript plugin has become more popular.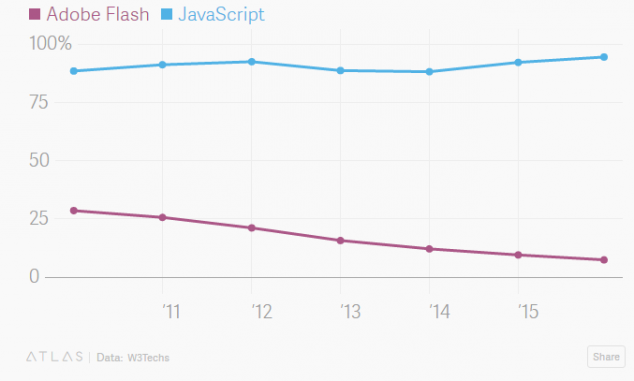 Alternative technologies such as HTML5 allow you to abandon the use of a separate plugin that requires constant updating.
Negative Factors of Flash for SEO
Non-indexable content. This is the most important factor: search engines simply won't understand what is on the page if it has only Flash-animation;


increased page load time;


risk of infection of the entire website via Flash, the deterioration of ranking positions because the viruses get on the pages;


imperception by mobile devices – high bounce rate.

Flash technology is officially recognized as dying. This was announced by Adobe, which will soon
stop supporting this product.
The main reasons why the plugin fails were security holes, excessive consumption of processor resources and regular operation errors.
All popular mobile platforms and browsers disable Flash plugin support, and it will be completely wiped off by the end of 2020.
This article is a part of Serpstat's
Checklist
tool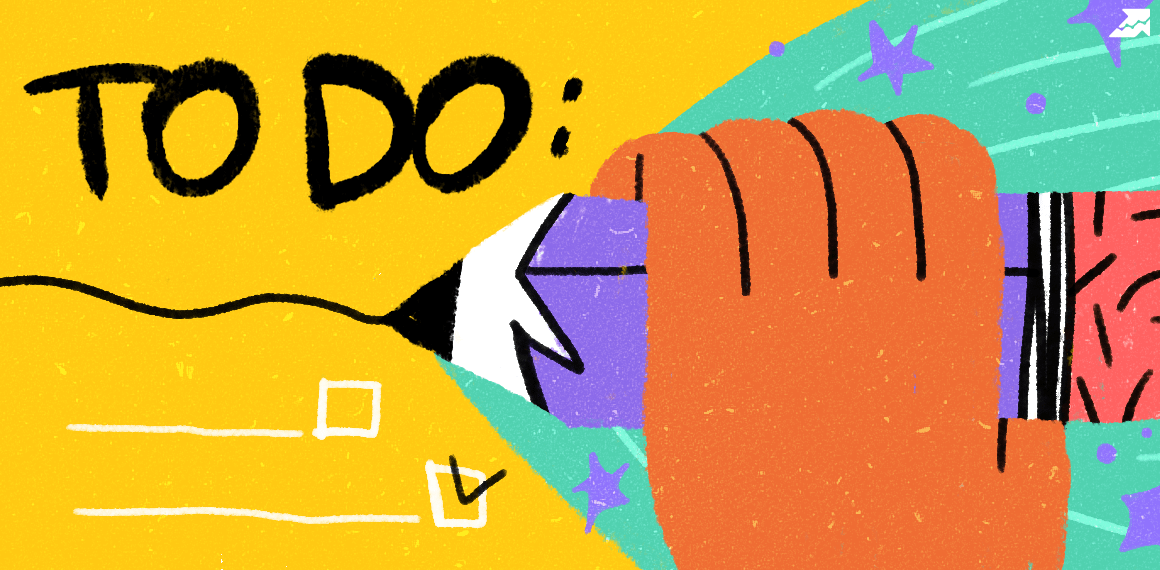 " title = "What are the drawbacks of using Flash for SEO 16261788324616" />
Checklist is a ready-to-do list that helps to keep reporting of the work progress on a specific project. The tool contains templates with an extensive list of project development parameters where you can also add your own items and plans.
Speed up your search marketing growth with Serpstat!
Keyword and backlink opportunities, competitors' online strategy, daily rankings and SEO-related issues.
A pack of tools for reducing your time on SEO tasks.
Found an error? Select it and press Ctrl + Enter to tell us
Cases, life hacks, researches, and useful articles
Don't you have time to follow the news? No worries! Our editor will choose articles that will definitely help you with your work. Join our cozy community :)
By clicking the button, you agree to our privacy policy.