Top 5 Tools To Track Your Brand Mentions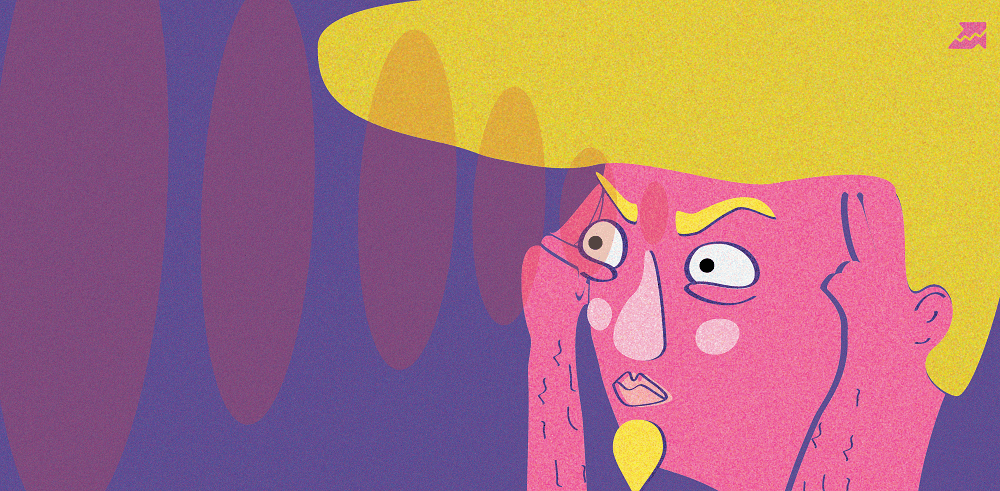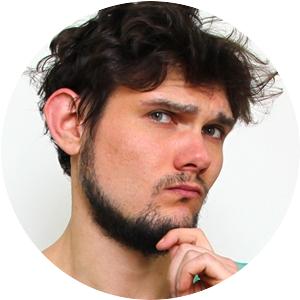 Ivan Filimonov
Digital Marketing Expert at Serpstat
Tracking your brand mentions is a vital part of managing your reputation and the best way getting honest feedback. As a SaaS, we take feedback very seriously. Not only it helps us to improve, tweak and add stuff that helps our clients solve their marketing, SEO and PPC problems, but it also provides means working on brand reputation.

If you are in pressing need of a tool to track your brand and competitors' mentions, sit back, I got you covered. I knocked on few doors with a humble pitch to kindly provide me with free access to the most capable solutions on the market.

Without further ado, here are the top tools that can help you track all important mentions around the web.

The free version of
Brand24 is a taste of its pro version albeit for just a fortnight. On the plus side, guys from their online chat support were super friendly and helpful providing me with an additional MONTH to try their tool. Another great thing about this tool is that you can set up your project and start in no time.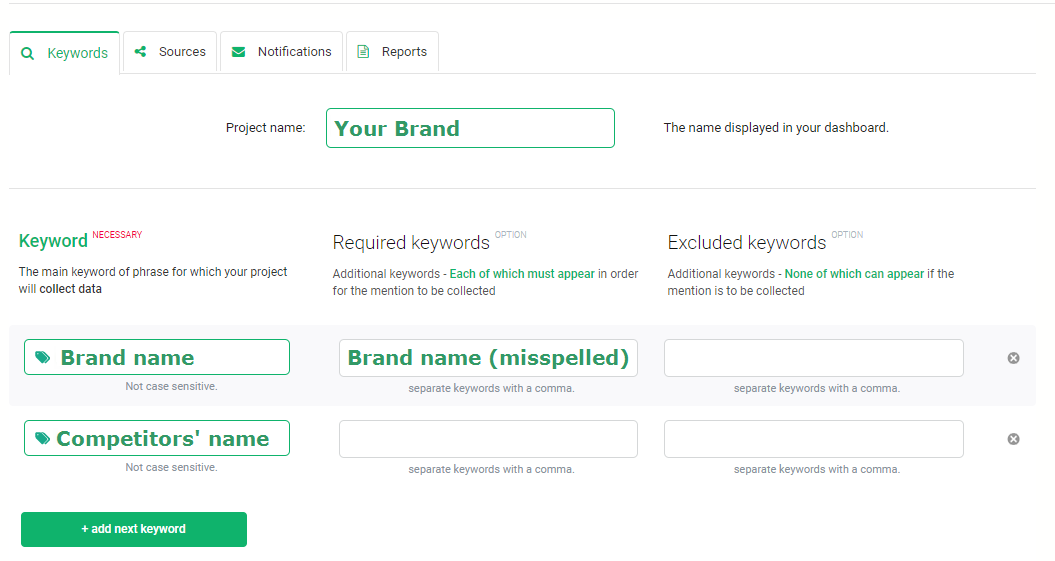 After you specify keywords, go to the Source tab and switch all relevant places you want to monitor. In a flick, the tool was able to collect 2752 mentions (I opted to collect mentions in all languages)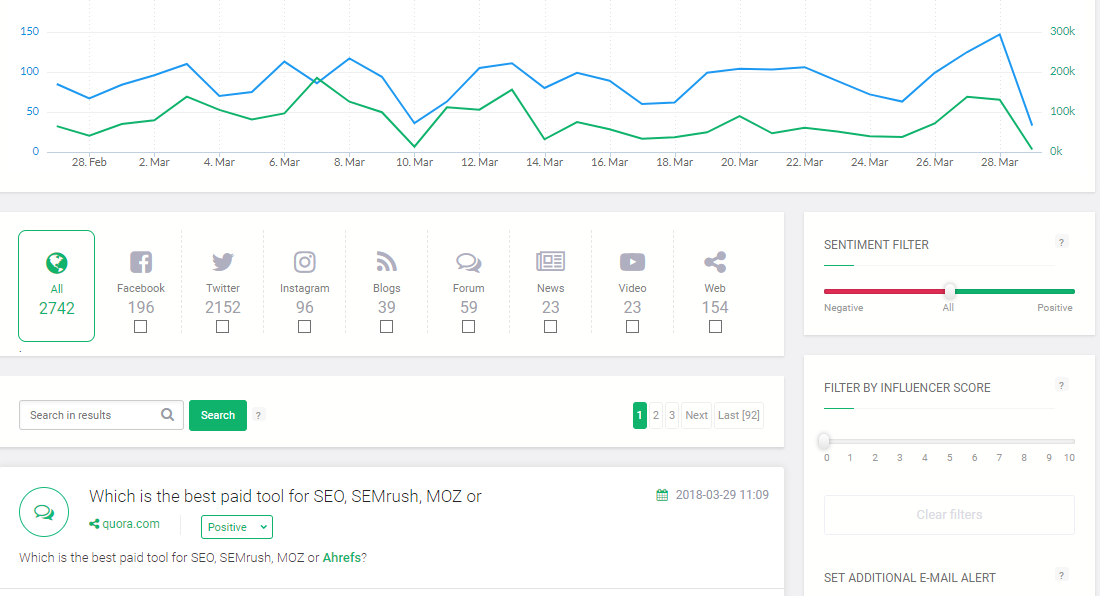 Liked
UI, Slack integration, visually appealing infographic.

Prices
Starter plan from $49/mo offers 50k mentions per month for up to 5 keywords.
Mention's free version allows to track up to 500 mentions per month for up to 3 search terms. Unfortunately, you can't untick social media domains (in case if you want to track mentions just on forums and blogs). And since free version restricts using in-app filters (for same reasons), you're bound to sort out results manually. Another stroke of disappointment is that free version won't let you download results and since the tool doesn't have any online chat support you have to unravel things on your own.
As for results themselves, the tool was able to collect an impressive 243 mentions in a beat.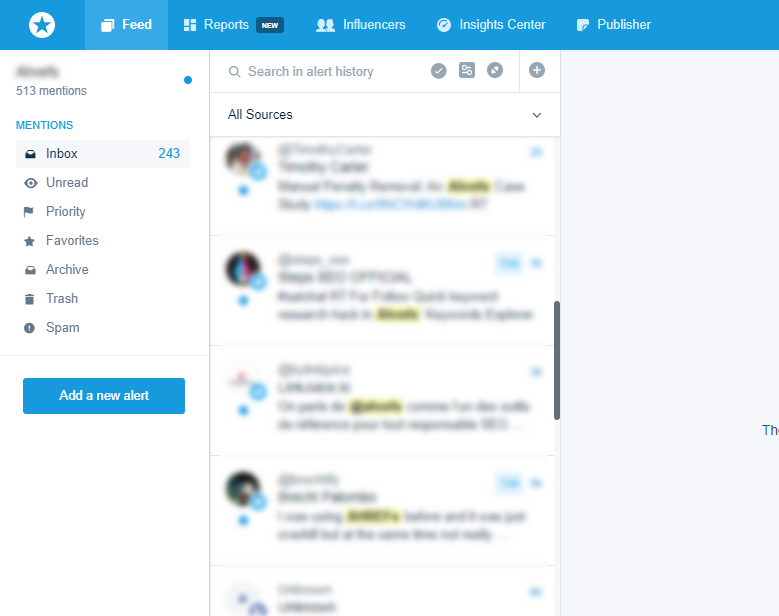 For this tool to make any sense at all, you have to go with a paid plan straight away, regardless if you like it or not. Luckily there's always a good old refund.

Liked
Fast and intuitive design.

Prices
Starts from $29/mo with 2 basic alerts and up to 3k mentions per month and no user sharing option.
Mediatoolkit is another great tool to get an access to online mentions and to spy on competitors. It has a 14-day trial period that differs from their starter plan, and I'm quoting their cheerful online chat support team on this, in "reports and custom email alerts, as well as statistical data around mention."
Setting up your project and tailoring results to suit your needs can be done by clicking on this
gear
button: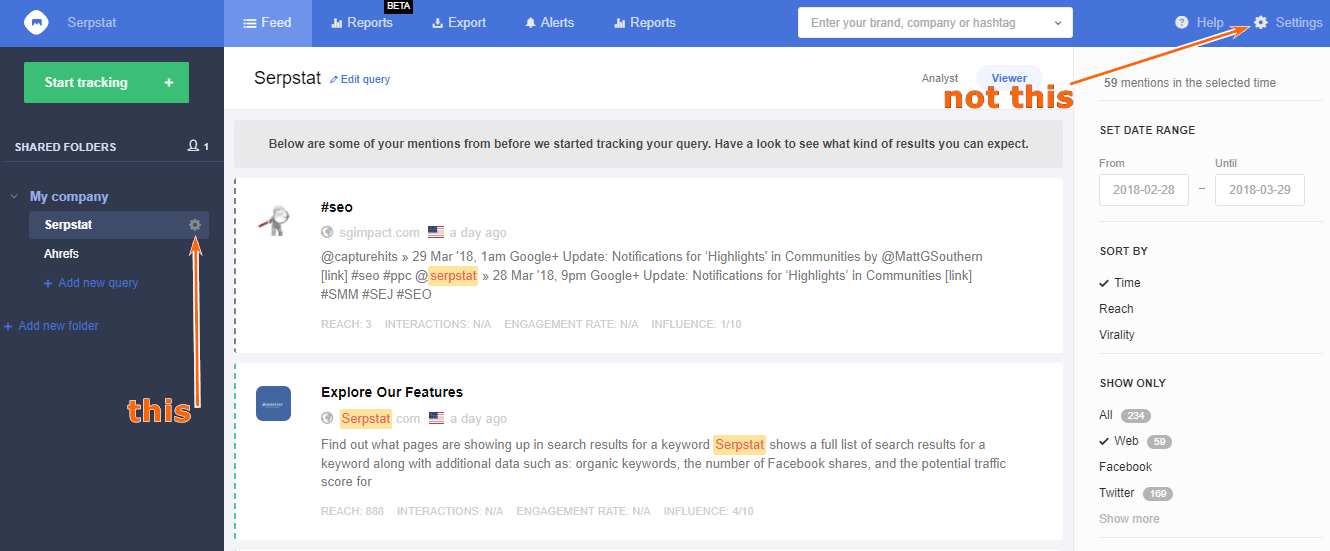 Because, for some reasons, the tool started collecting all the data for the specified brand, you would still need to go to the settings and change parameters like language, sources if you want to track something specific. But on the bright side, time and source filters were actually usable and among the trackable sources were Disqus and VK.

I was also super happy that the tool allowed me to track as many keywords within my project and exclude as many phrases (minus keywords) as I wanted to.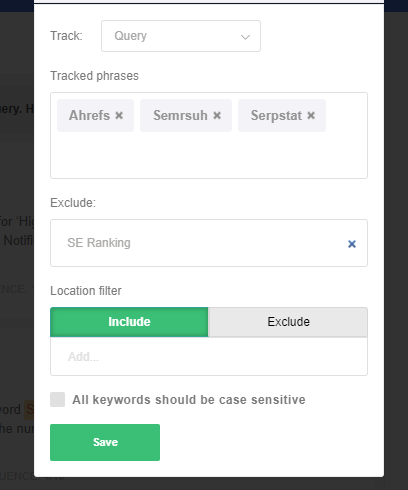 Liked
Multiple trackable sources.

Prices
Starts from $49/mo which includes 5k mentions for as many keywords and minus keywords (excluded) as you wish.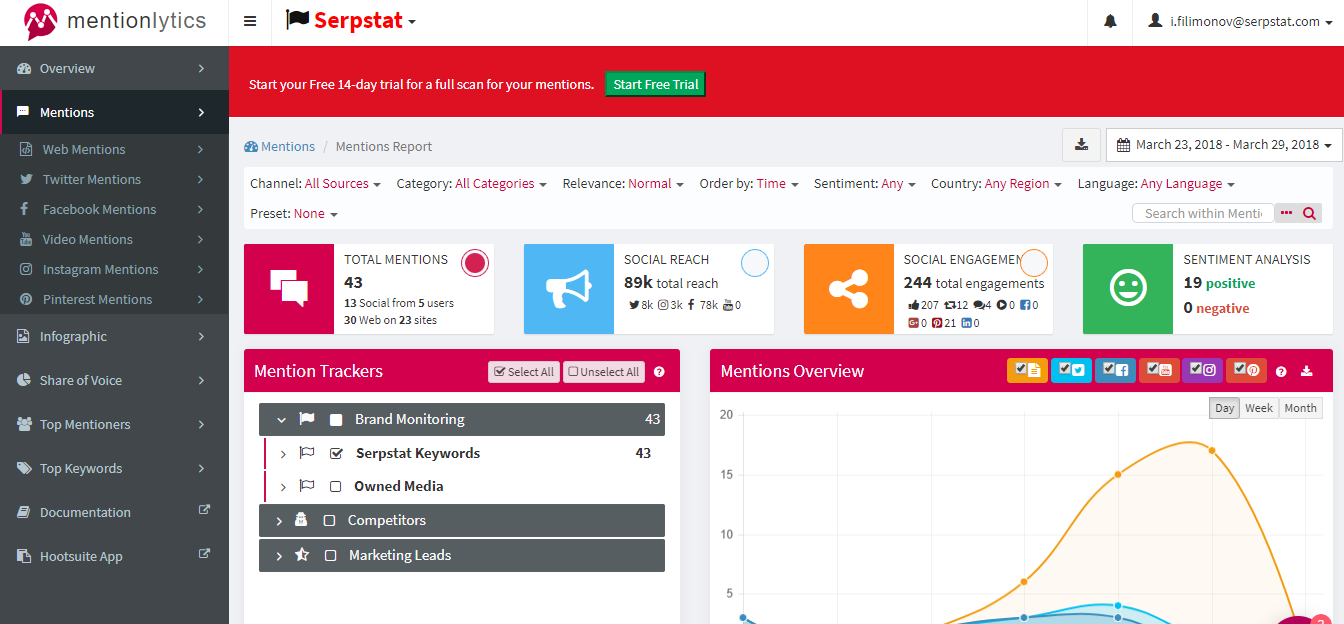 The trackable period - checked; Channel sources - checked; Country source - checked; Language - checked. I can go on, but it's worth trying once and see for yourself.

The tool also provides a trial in which you can track up to 5 keywords and have 10k mentions for 14 days and real-time email report. Which is no small feat considering that their startup plan includes just 3 keywords and 1k mentions to track for a month. The number of results found by this tool was consistent with the other tools which kinda says that crawl bots work with the same efficiency.

Liked
Number of limits in the free version, real-time email alerts.

Prices
Starts from $58/mo which gives 3 projects with 3k mentions per month.
Awario is very comprehensive and intuitive mention tool with various trackable sources on board in the 14-day trial version. After setting up a campaign, I get the amount of data consistent with other tools. It offers simple and effective filtering options by sources and date along with flexible alerts.
Dashboard provides a very useful presentation of where most mentions come from, distribution of sentiments, top influencers and general mentioning trends over the tracked period.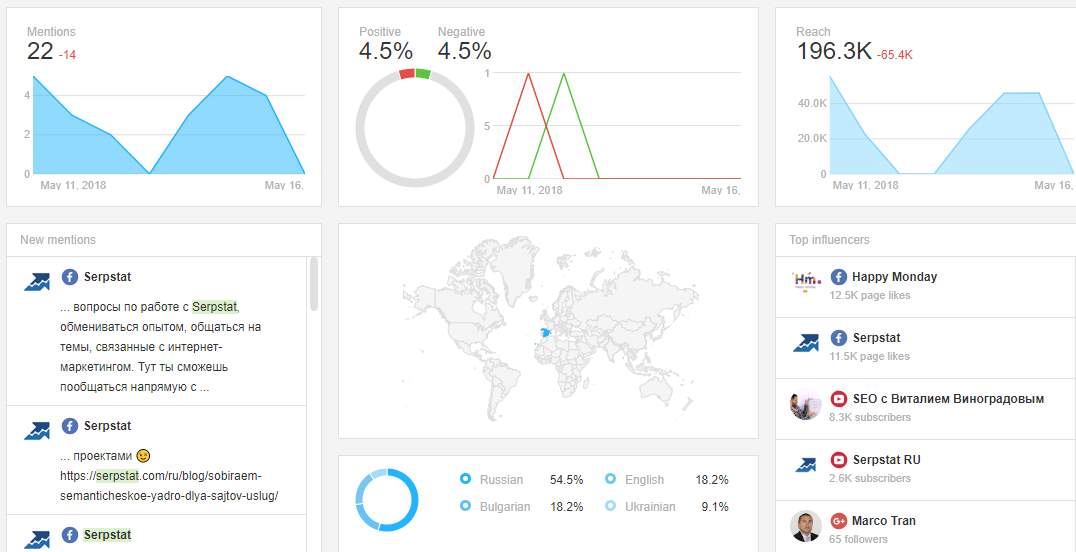 The tool does a great job segmenting top influential sources for Facebook, Google+, YouTube, Reddit, but no Twitter or other social domains.
Liked
Easy setup, informative infographic, list of influencers.

Prices
Starting from $29/mo, it offers 30k monthly mention for up to 3 keywords.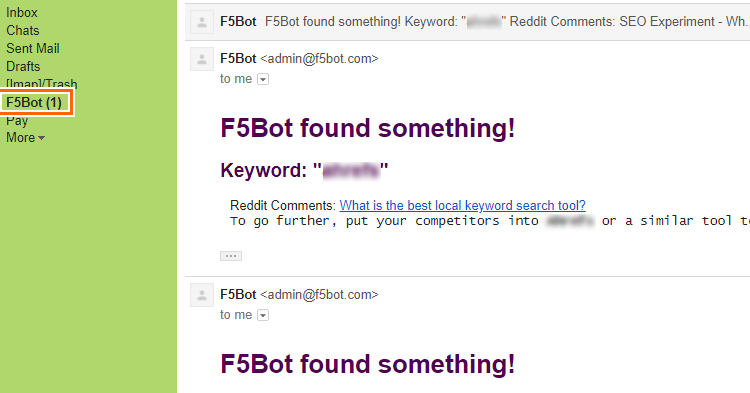 Instead of a conclusion, I suggest you try each tool to see which fits your needs. From technical perspective each of these tools deserves praises. And while some suffer from inconsistent user experience, they too have few distinctive features that will find their buyers.
Speed up your search marketing growth with Serpstat!
Keyword and backlink opportunities, competitors' online strategy, daily rankings and SEO-related issues.
A pack of tools for reducing your time on SEO tasks.
Found an error? Select it and press Ctrl + Enter to tell us
Cases, life hacks, researches, and useful articles
Don't you have time to follow the news? No worries! Our editor will choose articles that will definitely help you with your work. Join our cozy community :)
By clicking the button, you agree to our privacy policy.