Personal demonstration

Leave a request and we will conduct a personal demonstration of the service for you, provide a trial period and offer comfortable conditions for starting to use the tool.
The Marketer's Handbook: Find the Best SaaS Tools for Your Team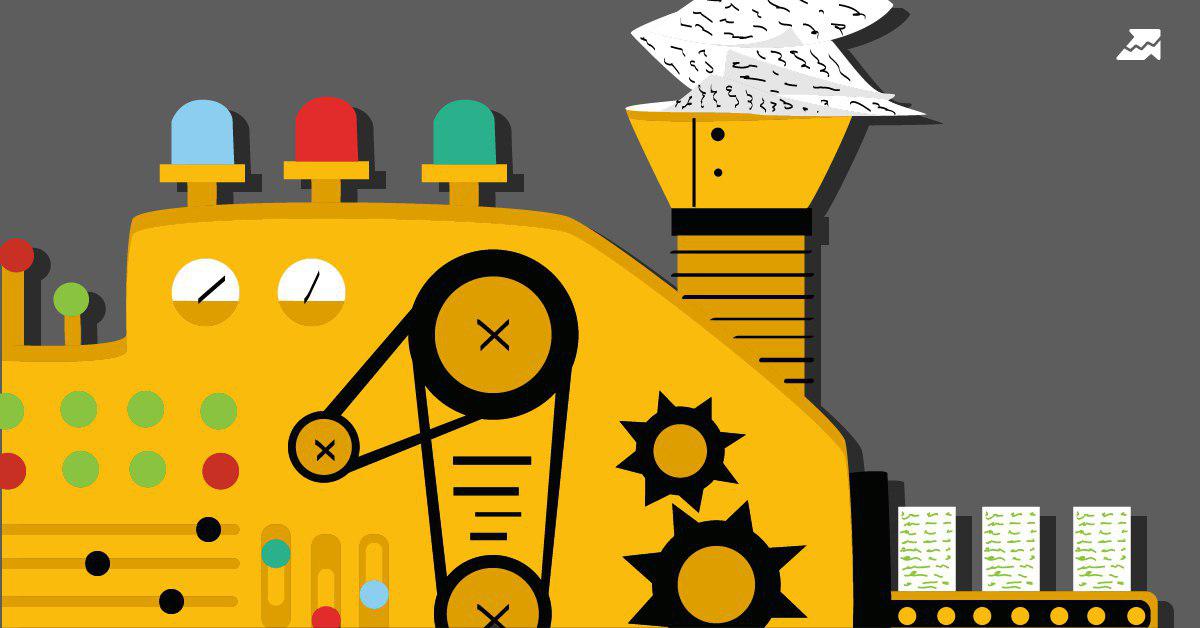 SaaS SEO Tools
With the help of these tools, businesses can improve their online visibility, attract more traffic, and drive conversions through effective SEO strategies. Whether you're looking to optimize your website, track your rankings, or conduct in-depth keyword research, SaaS SEO tools have got you covered.
Users who aim to streamline their search marketing tasks often turn to this all-in-one tool for help to automate content optimization processes. Serpstat helps track positions for paid and organic searches, keyword research, and analysis of competitor strategies. The platform provides useful features and resources, including tutorials, expert advice, and guides to address challenges and help users achieve their goals. Additionally, it offers a white-label solution, API access, AI for content features with GPT-3, and team management capabilities to meet the needs of its customers and monitor their progress.

Plerdy is an excellent tool with a great selection of SEO products. You'll find heatmaps, click tracking, unique word score, session recording, and more. There are many useful features here to analyze the behavior of site visitors, improve design, increase conversion, and improve consumer interaction. The tool interface is simple, using UX/SEO analytics with ease and efficiency.

This SaaS tool is well-regarded in the SEO community due to its comprehensive website analysis capabilities. It provides users with detailed insights into their site structure, enabling them to optimize for search engine recognition and popularity. It offers a range of features for editing content and planning keyword strategies.

SaaS PPC Tools
Modern online advertising provides a wide range of targeting and makes it possible to maximize audience reach. A PPC advertising campaign can provide users with a high ROI. PPC aims to find your specific user, make him a potential client and thereby reduce the cost of advertising your product. And these following instruments will help you.
This PPC management software provides various features for streamlining the management of pay-per-click accounts. It boasts quick implementation, unique data views, and automated recommendations. The goal is to simplify the data analysis process and quickly move on to optimization. The software identifies areas for improvement, automatically tests updates, and scans for missing industry best practices. It offers a powerful solution for PPC management that is relatively user-friendly.

This platform helps you access your info and be calm about your bills. You might create defense mechanisms to make your customers feel safe. Monitor your accounts around the clock, create alerts about KPI and your budget, and receive reports by email. This is modern high-tech software for PPC management if you prefer clarity, precision, and automation.

This platform offers solutions for managing and monitoring your PPC accounts. It allows you to access your information and stay on top of your billing with features like setting up defense mechanisms for customer security, creating alerts for key performance indicators and budgets, and receiving reports via email. This software provides a modern and technologically advanced approach to PPC management aimed at those who value clarity, accuracy, and automation.

Sign up for Serpstat's 7-day trial and transform your PPC strategy!

Serpstat provides a range of tools for every aspect of search optimization, including SEO, PPC, and content marketing.

You can evaluate the performance of your ads and gain insights into your competitors' contextual advertising. Discover keywords your target audience uses to find your product and create more effective contextual ads to drive conversions.
SaaS Tools for Content Marketing
Tools for content marketing are online platforms that provide various resources and capabilities for marketers to create, manage, and distribute content effectively. These tools simplify the content creation and distribution process, allowing marketers to focus on the strategy and creativity behind their content. From managing a content calendar, and creating and optimizing content, to track its performance, SaaS tools have a range of features designed to make the content marketing process more efficient and effective.
This software provides comprehensive marketing analytics and management features. It aims to simplify the work of marketers by offering tools for lead management, landing page creation, reporting and analytics, budget tracking, and personalized page experiences. Additionally, it provides insights into social media behavior, search engine marketing, and event tracking. With these features, the software aims to help marketers reach the right customers by understanding their needs and preferences.

It is a content marketing curation tool to search the web for information based on search engines, reports, and other factors such as likes. You'll be able to analyze competitors and compare your content, explore post alerts, analyze social backlinks, export data, get a complete social media overview, and more. So there are features for reporting content analysis, curating content, and tracking authors and notifications.

BOWWE is a website builder that provides a range of features for creating and customizing a website, including SEO and UX optimization, ready-to-use templates, and automatic backups and system updates. It is marketed as an alternative to other website builders such as Webflow, Duda, and Squarespace. The platform offers users the opportunity to create a website quickly and with a professional look while also minimizing time spent on maintenance tasks.

Tools for E-mail Marketing

E-mail marketing is a crucial aspect of any successful digital marketing strategy. There are various tools available that can help businesses create and manage their email campaigns more effectively. These tools offer features such as email list management, template creation, A/B testing, analytics, and more. With the right email marketing tool, businesses can easily reach their target audience and drive engagement, leading to increased conversions and revenue.
It is a multifunctional platform that will assist your work with email, SMS, social networks, and other channels by combining them into a single portal. You may create emails using built-in templates and manage them using a convenient and intuitive interface. Also, Omnisend has a lot of SMS marketing and Facebook Messenger capabilities which allows users to create more friendly and trusting relationships with customers. Many marketers find this software appealing due to its various features that can help increase their target audience.

This email marketing service provider offers a range of campaign options. They aim to provide support and guidance, regardless of the user's business or marketing experience level. With their platform, users can create email templates, learn about email automation processes, optimize their email sending, and access other related features.

Moosend is the perfect solution for those who love email marketing but hate the tedious job of creating campaigns. There are many complex automation features that you could use to work with emails, send messages to clients, receive reports, and analyze the effectiveness of your campaigns. Many people call such a platform quite productive because it helps companies of different sizes work with emails and available ratings and clicks, detect unsubscribes, and so on.

If you have to use more options to streamline your working flows with email, then this platform will give you this. For high-performing emails, you also get on-site messaging and the opportunity to create a landing page. But an advanced marketing specialist will definitely notice that there is no reporting dashboard here.

This email marketing service is for carrying out various processes with email campaigns. You may apply various tools to send discounts and great offers to your subscribers. The main feature of this platform is the ability to create forms on your blog and still comply with anti-spam laws, run tests, or make your content go viral. Some users noted that the service is quite convenient, but it is better to study it in more detail to squeeze the maximum of its capabilities.

Tools for Social Media Marketing
BannerBoo is a virtual AI-based ad design platform that helps businesses to manage and publish video ads for social media and advertising resources without coding. Customers of the platform are marketers and advertisers in digital agencies and in-house teams, advertising platforms, digital marketplaces and e-com platforms, big media and telecom platforms, and CRM platforms. BannerBoo helps marketers dramatically reduce ad creation time by storing all their campaigns in the cloud to update them in real-time. Such a product is designed to improve team collaboration with many useful features.

This tool provides a solution for managing media assets, such as images and videos, efficiently. Its features, such as improved search functionality and ease of updating and sharing assets, make it a convenient option for keeping track of digital assets in a centralized manner.

Designed for social media management, this instrument is an intuitive decision for getting meaningful engagement with your audience. There are many useful soft for supporting publications, analysis, interaction, and operations with landing pages in social networks. Each product on this portal has been enhanced and attentively crafted to help marketers be more productive on social media. Such software has round-the-clock support, and a friendly team always advises its users.

If you need to operate with social media scheduling instruments, then this platform will give them. You would also have the opportunity to monitor and receive reports. This software provides CRM capabilities that allow you to gain insights into your visitors, improve customer satisfaction, and foster better relationships. Some software users have mentioned that the reports it generates are comprehensive and can easily be downloaded and shared without needing further editing.

This platform combines many proper social media instruments but emphasizes visual content more. In a paid variant, you can even control your Facebook ads. In addition to monitoring, collecting data, reporting, and planning, apply a digital library to monitor your media posts. There is also a handy search engine with millions of stock photographs here.

Attack Index is a service for information resonance measurement. Based on math base and algorithms, it can have values from 0 to 10. The higher the value, the more information resonance attributes were found for the study object. Attack Index considers general media activity, average background deviations history, development of a negative tone in publications, degree of processes randomness, and others.

SendPulse offers chatbots for Facebook Messenger and Instagram chatbots that can greatly enhance social media marketing efforts. Key features include automated responses to frequently asked questions, 24/7 customer support, and personalized content delivery. These chatbots can also help with lead generation, as they can collect contact information from users, segment audiences, and target them with tailored messages. Moreover, they allow for seamless integration with CRM systems, making it easier to track and manage customer interactions. With the ability to send broadcasts and set up drip campaigns, businesses can maintain customer engagement and drive sales more effectively.

E-commerce tools

E-commerce SaaS tools are designed to aid businesses in the online retail space. They provide a suite of tools to help with various tasks, such as organizing operations, customizing content, engaging with customers, and streamlining processes through automation. These tools aim to simplify the running of an e-commerce business.
fesh. is a website builder designed specifically for e-commerce businesses. It provides users with the tools necessary to create an online store and promote it in search engines to increase sales and growth. The platform offers a free option for users to get started.

Voiptime Contact Center is a cloud-based call center solution designed to improve agent productivity and contact rates. It provides various features such as intelligent call routing, customizable IVR and ACD systems, predictive and power dialers, multilevel call script editor, and call recording and monitoring options. The platform also offers real-time reporting dashboards and the ability to integrate with third-party software. Voiptime Contact Center has been used by over 1000 companies worldwide, who have given it positive feedback.

Solomono is an e-commerce platform designed for online shopping. It is optimized for search engine optimization and mobile devices, offering high performance and scalability. The platform offers a wide range of features and is easy to set up, making it an accessible option for businesses. Additionally, both purchasing and renting options for a shop are available on the platform.

Shop-Express is a service for starting sales via the Internet. It is a website provider for companies who want to sell their products on the Internet. The platform allows you to create online stores with your online acquiring and other related products already built in.

Stores will be tailored to the requirements of your market. You can offer stores to your entrepreneurs: manufacturers, and sellers who want to sell online.

Shop-Express offers custom brand design, easy setup without programming, online sales tools, customizable packages, and suits businesses of various sizes.

This intelligent platform will be useful for marketers, analysts, and developers with its unique system for the e-commerce industry. You can significantly increase the conversion rate of your online store with a large selection of features, including machine learning.

This platform is an API-based financial system that helps create a payment product. If you need to create a neobank then such a tool will save you almost a year because the level of the ledger here is impressive. You can create a digital wallet application, create various payment solutions, build a payment acceptance business, and much more.

This platform is available in the SaaS cloud version and the local version with a source code license.

Analytics SaaS Tools

Analytics helps to navigate the ocean of modern, online information, collect it, and determine whether the data is exact and how it helps make business decisions. You no longer need to manually analyze thousands of data and indicators, just select the appropriate function and get the result instantly.
Heap is a tool that assists SaaS companies in improving their products through analysis of customer behavior and conversion rates. It allows for tracking of user actions and provides insights into factors affecting conversions. The platform provides the ability to tailor your strategies to drive specific actions from your audience, without the need for extensive technical skills.

This product is designed for SaaS marketing analytics, which includes several stages of the user (customer) life cycle. These are new subscribers, monthly regular income, and so on. People activity reports will show you which features will be the most appropriate for them to adopt. Create funnels to see the path of customers: from new users to customers who purchase products. You can also link data to real accounts and keep track of all kinds of leads.

This analytics service offers a wide range of features to help you better understand your website visitors. You can easily specify what information you want to see about your visitors using the filters, including the number of times a page was visited or which links were clicked. The heat maps are modern and provide a visually appealing way to view the data. Additionally, the service offers mobile app analytics, allowing you to stay on top of things and react quickly from anywhere.

SaaS Productivity tools

Yaware TimeTracker is the software for tracking employees' productivity. According to companies' experience, productivity increases from 20% to 40%. This software has SaaS and Enterprise versions and integrates with CRM systems.

This system has become popular because there are different ways to integrate it to make any enterprise virtual. An account in Worksection consists of departments and teams of employees between which projects and tasks are distributed. Each project team performs specific functions for their direction: digital analyses, consulting, reports, PPC, and so on.

ActiveChat is the ultimate customer care toolbox that allows you to create smart AI-powered virtual assistants.

This service uses multiple AI engines to automatically analyze your knowledge base and previous conversations' history to identify questions and answers automatically. Hence, the bot understands your customers no matter how they've put the question and can respond almost like a real human being. And if there's a very unusual question, there's a Live Chat in place, with a couple of twists that allow your team to quickly address that unique question and then automate it so that the bot responds to the next similar one.

Conclusions
With a wide range of tools available in the market, it's essential for marketers to have a clear understanding of their needs and goals to determine the best tool for their team. Whether it's for email marketing, customer relationship management, or analytics, the right SaaS tool can make a significant impact on a team's productivity and overall success.

Speed up your search marketing growth with Serpstat!
Keyword and backlink opportunities, competitors' online strategy, daily rankings and SEO-related issues.
A pack of tools for reducing your time on SEO tasks.
Found an error? Select it and press Ctrl + Enter to tell us
Cases, life hacks, researches, and useful articles
Don't you have time to follow the news? No worries! Our editor will choose articles that will definitely help you with your work. Join our cozy community :)
By clicking the button, you agree to our privacy policy.