How To Fit NPS Into Your SaaS Customer Lifecycle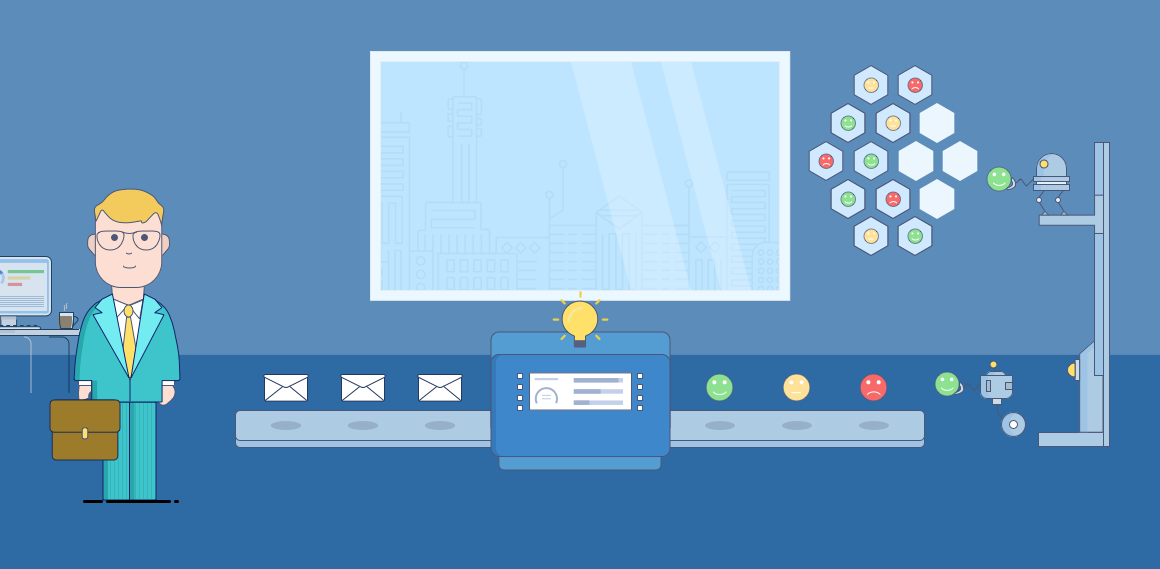 Chris Sol

Content Marketing Manager at Retently
In today's business environment, SaaS companies benefit from various feedback sources enhancing the provider-client dialogue. CRM, social media, surveys, helpdesk, etc., are all channels you can use to connect with your customers.

As the age of the customer has turned the attention to customer satisfaction and their experiences, dealing effectively with their feedback became overwhelming due to the number of potential communication sources. A simple yet efficient way to measure and understand customer satisfaction since 2003 continues to be
Net Promoter Score. With the advent of this metric and its evolution into a full surveying methodology, many NPS services have been developed to help companies run this simple customer feedback engine.
SaaS businesses, specifically, can leverage the features offered by such NPS services, to fully automate the process of customer feedback collection, and in turn, reveal important insights of further use for improving their product, increasing customer retention and reducing churn.
In this article, we're going to explore how NPS can be implemented in a typical SaaS business customer lifecycle and the deriving benefits.
What is Net Promoter Score?
Before we dive into it all, let's start with what exactly Net Promoter Score is and how it came to hold a prominent place in the business world.

Net Promoter Score is a customer satisfaction metric that asks respondents to give a score on a scale of 0 to 10, segmenting them into three groups based on their rating. The NPS question is usually followed up with an open-ended query on the reason behind the given score.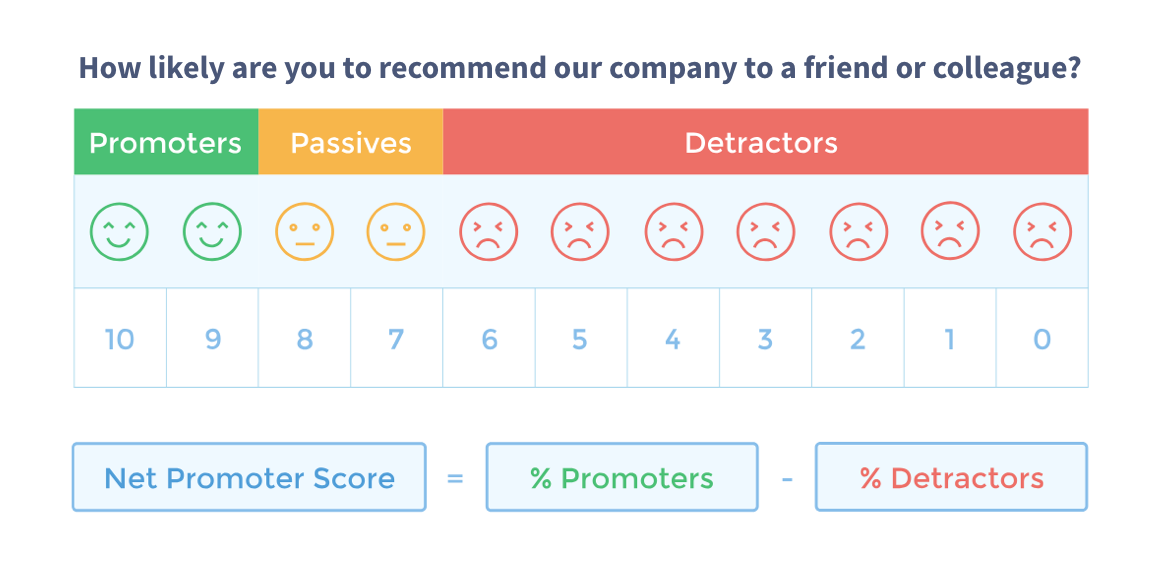 The collected feedback will give you an understanding of what is driving the score, pointing you in the direction of new sales opportunities by means of customers who are willing to recommend you. If used accordingly it will help you spot bugs and avoid common errors at an early stage of the product roadmap, thus ensuring high-quality customer experience.

Ideas on additional product features will also follow since there is no other adviser better than your client. NPS is one of the most useful startup metrics you can track and improve by taking action. To enforce the above mentioned let's go into more detail and dwell on the undoubtful advantages that might compel you to implement NPS in your SaaS company.
NPS surveys based on customer lifecycle stage
Your first NPS campaign is an opportunity to measure the general customer sentiment about your company and
benchmark your score to industry standards. After that, you should start making use of the full potential of NPS by setting up different campaigns for customer lifecycle stages, personalizing your questions and automating parts of the process.
The customer lifecycle offers a clear understanding of when you need to survey your customers. Send NPS surveys after important events in the customer lifecycle, and gather different but equally essential feedback.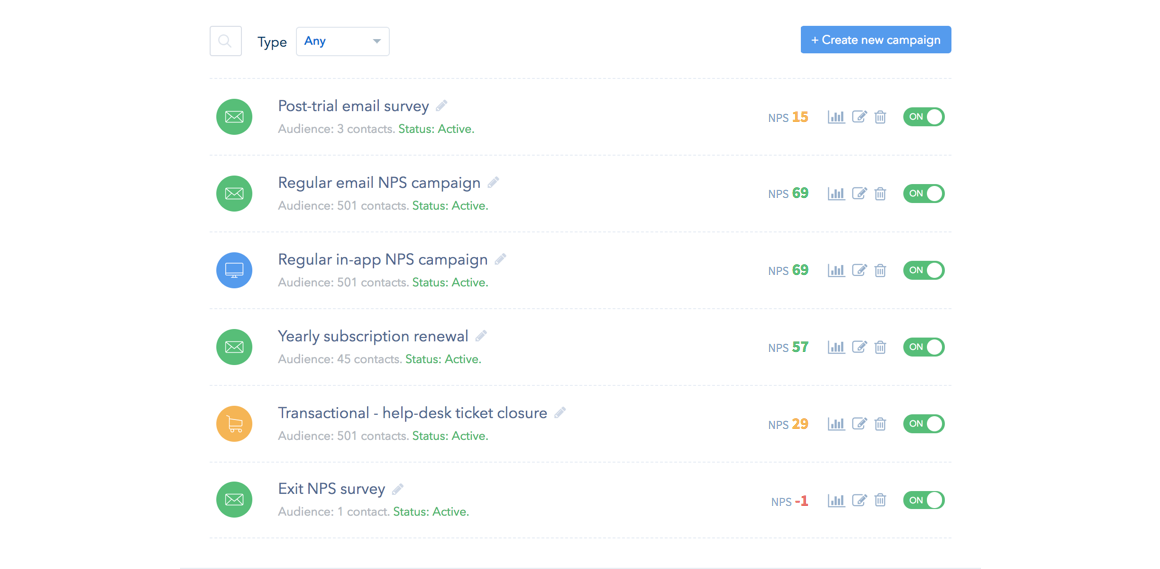 The first event when you can measure customer satisfaction is post-free trial. When it comes to SaaS, free trials enable customers to understand if your product is a good fit for them. If so, they will decide to pay for a subscription plan. Those that don't usually meet one or more of the following issues: your product is not what they expected, some features are missing, a competitor offers the same value for a lesser price, etc. Implementing NPS at this stage of the customer lifecycle will allow you to understand the reasons why interested users don't convert into paying customers.

Highly important is the timing of the survey. Send a survey neither too early nor too late. Trial customers don't have a fully formed opinion in the first few days. In addition, they are clearly not interested in your product if they decided not to pay for a subscription. So make sure to ask for feedback when appropriate.

Close the loop with trial customers, and offer them a solution when possible. Sometimes, they are simply not aware that your product offers a particular feature they wanted or don't know how to use your product. Onboarding issues are solved with an honest and helpful reply, redirecting them to your help center or setting up a demo call.

Once the onboarding survey - survey sent after the first interaction of a new customer with your product, best done within the first 7 to 30 days - is out of focus, the most efficient way to go forward is running recurring campaigns. The following surveys can be sent in between 90 to 180 days after the initial contact. Such quarterly reach-outs allow you to keep a pulse on customer satisfaction by engaging with them on a regular basis. It will also enable you always to be one step ahead and take action before a customer decides to cancel or spread negative word-of-mouth.

Sending NPS surveys once in 3 to 6 months is especially advisable if improvements of your SaaS product rarely occur. The interaction needs to be maintained throughout the customer journey. Set up time-based recurring campaigns to check if your clients' satisfaction has changed throughout the product development process and realign your priorities accordingly. The received feedback will also give you an idea of where you stand in the crowd of competitors.

To get an additional boost in responses, send a new survey to customers who haven't opened it the first time or left a score but haven't offered any qualitative feedback. Some NPS services will allow you to use a different survey template for the second attempt.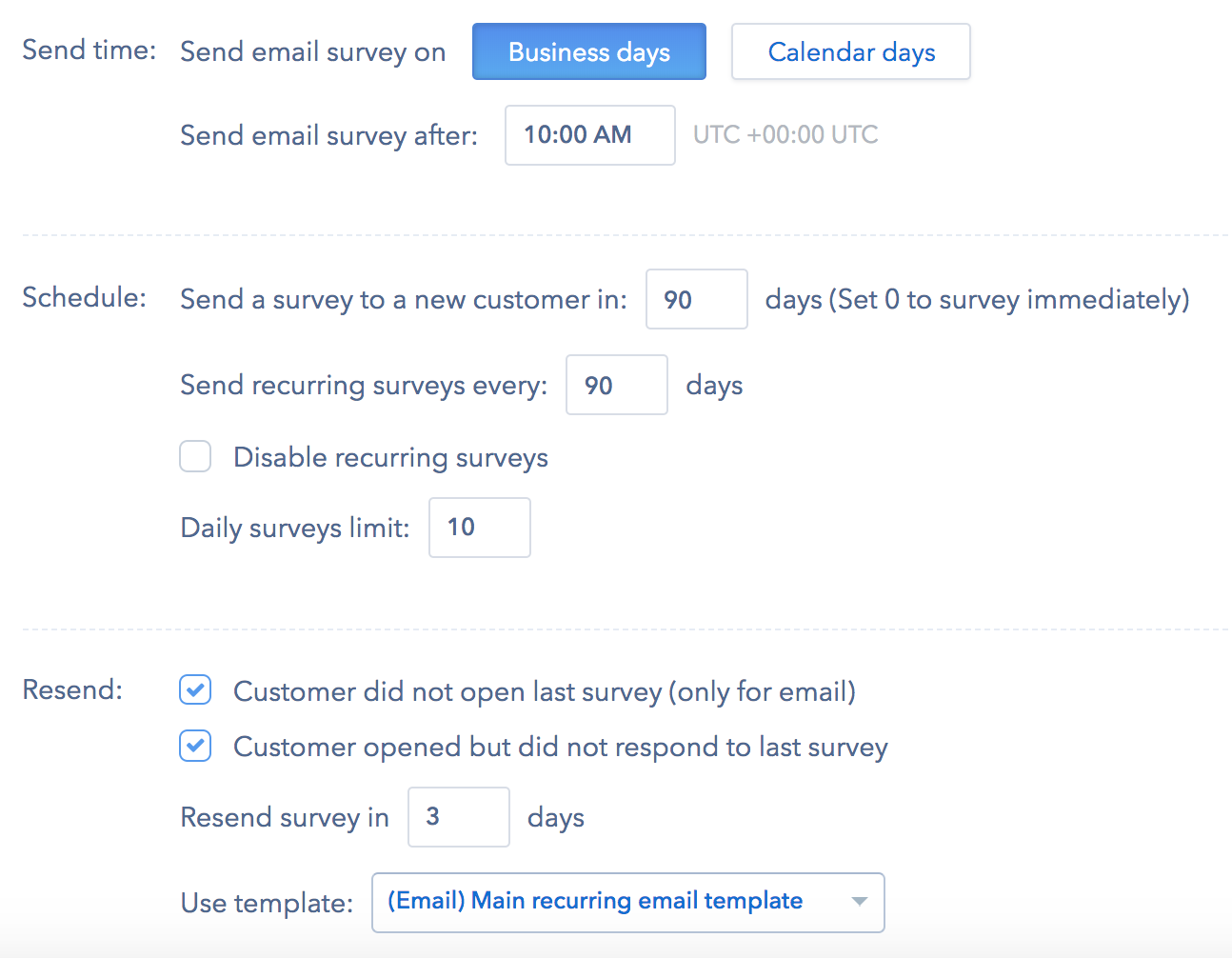 Recurring campaigns are among the most effective ones as they ensure delivery of the relevant survey to the targeted audience at the appropriate span of time. Automating them by setting specific timing and surveying frequency makes it even easier to accomplish, saving effort for strategy building rather than managing complicated multiple-questions surveys and endless data.

Choose the right channel for your business, the widespread but still the more personal email or the intrusive in-app to connect with customers and learn if your product offering meets their needs and how you can better shape their experience. Experiment with the two to see which one fits better your purposes.

#3
Major product update campaign
Surprising your customers with updates and keeping them in the know is one of the most efficient ways to boost interest towards your product. A significant improvement has just been launched, and you are excited to share the result with your customers. But how do you know if the launched update makes your clients as excited? How do you know whether it was the right thing to do or not?

Once again NPS becomes handy. Run a campaign after a major product update to find out how your customers feel about it and how useful it turned to be. There is no business asset more reliable than customer insight, especially when it elicits improvement feedback. In this respect, NPS puts considerable confidence behind your product decisions. Judging by the gauged sentiment after the update announcement you can get a feeling of its impact on customer satisfaction.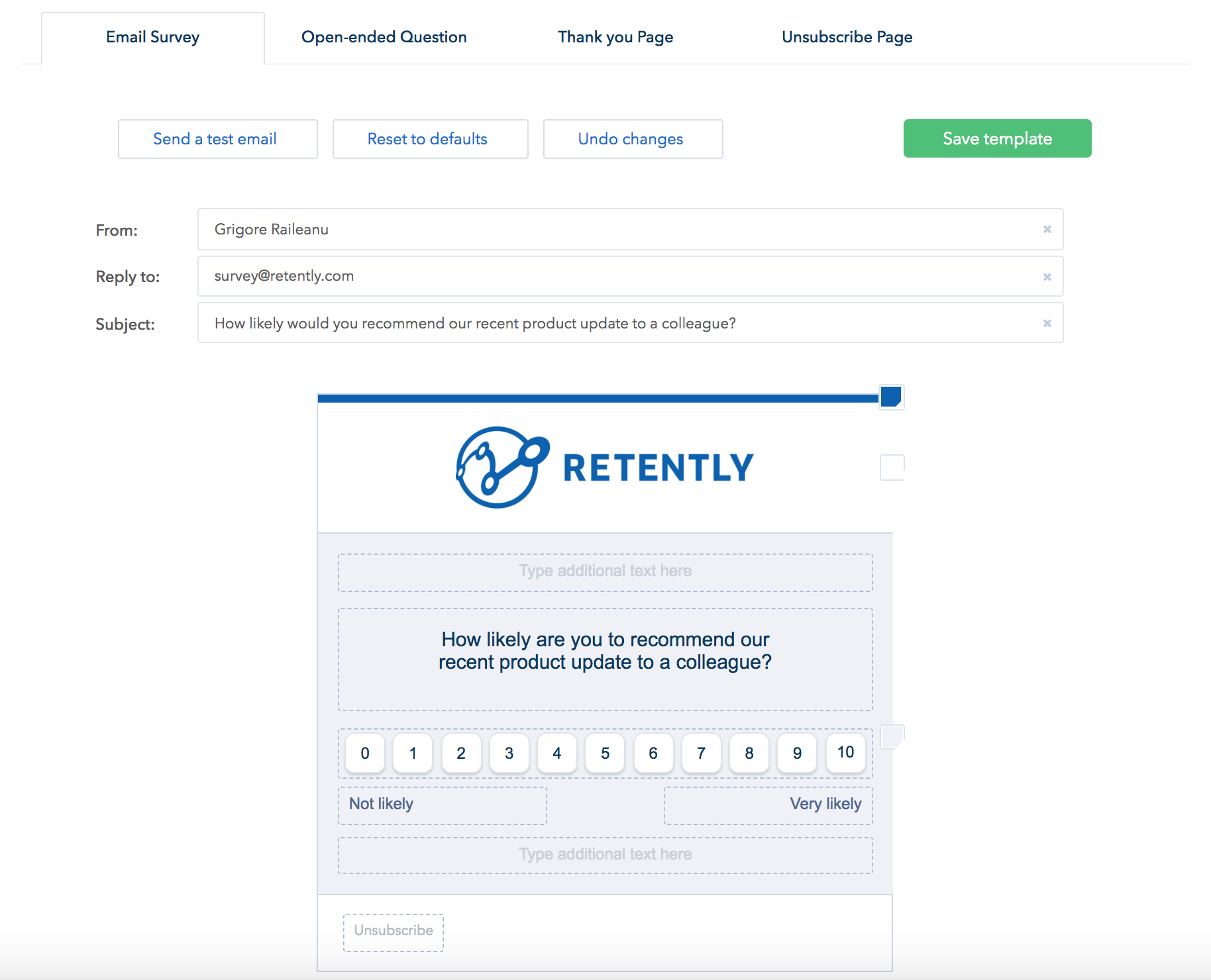 This is the moment when you might get the most actionable product-related data. Look into the most critical feedback to polish your product accordingly and find more development opportunities. Compile the positive answers and show them to your product team to boost their motivation and encourage further efficient engagement with clients.

Once you adapt your SaaS product based on the received inputs, make sure to follow up with the people generating the ideas. Let them know that their suggestions were taken into account and their insights are highly valued.

#4
Long-term subscription expiry campaign
Long-term subscriptions are desired by any SaaS business due to the guaranteed income and long-term customer retention. But the excitement wears off when clients leave their subscriptions to expire without renewing them. Bearing in mind the risk, would you prefer to stand still as if there's nothing in your power to change that? Reducing churn is essential if you're to succeed as a SaaS company. To avoid that, survey your customers before the expiry and try to find if there is any potential issue preventing them to continue their business with you.

This is the moment when subscription renewal campaigns come up front. Sending out NPS surveys 30 days before a yearly subscription renewal date will help you understand how clients feel about your product and, in case they are not fully pleased with it, what can be done to earn their trust for another year.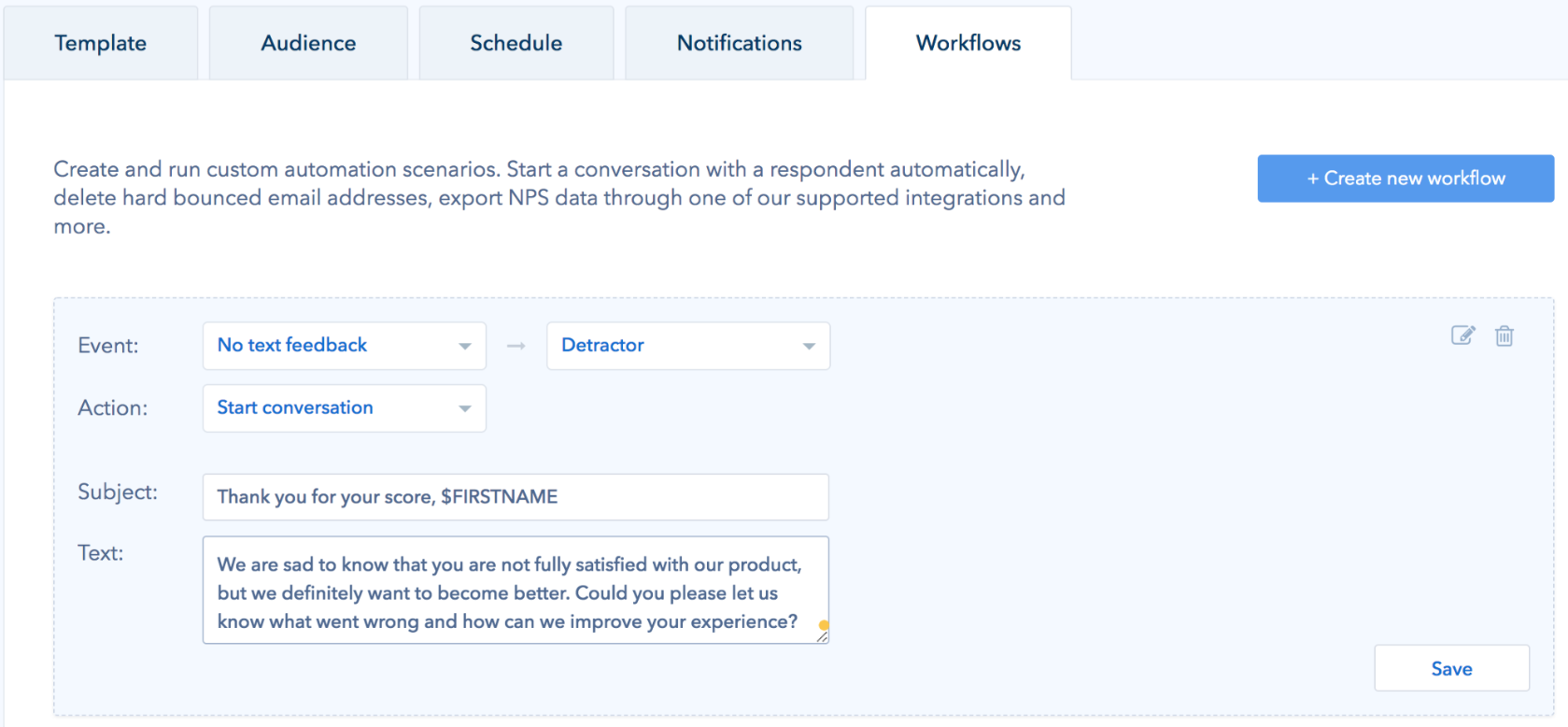 Reach out to learn what might be the reasons preventing clients from extending their subscription. If caused by particular product bugs and errors they might have dealt with along their journey, use the opportunity to fix them when possible. In case the cost is in the middle, come up with some incentives which might be a discount or some added extras, making your offering more attractive.

Brands that value their clients are always rewarded with loyalty. Increase your chances to be chosen over your competitors by going an extra mile to build a long-lasting bond with your customers.
#5
Transactional campaign

Transactional NPS campaigns are meant to generate feedback as a result of surveying clients after each (or random) specific interactions with your business. Usually, it will happen at one or more touch points of your customer's lifecycle and the NPS survey question will directly make reference to the event triggering the campaign.

If the survey is sent immediately after a specific interaction, you are most likely to get a consistent understanding of what exactly caused a positive or negative change in sentiment and thus how to use the opportunity to nourish it or fix the unpleasant experience as soon as possible.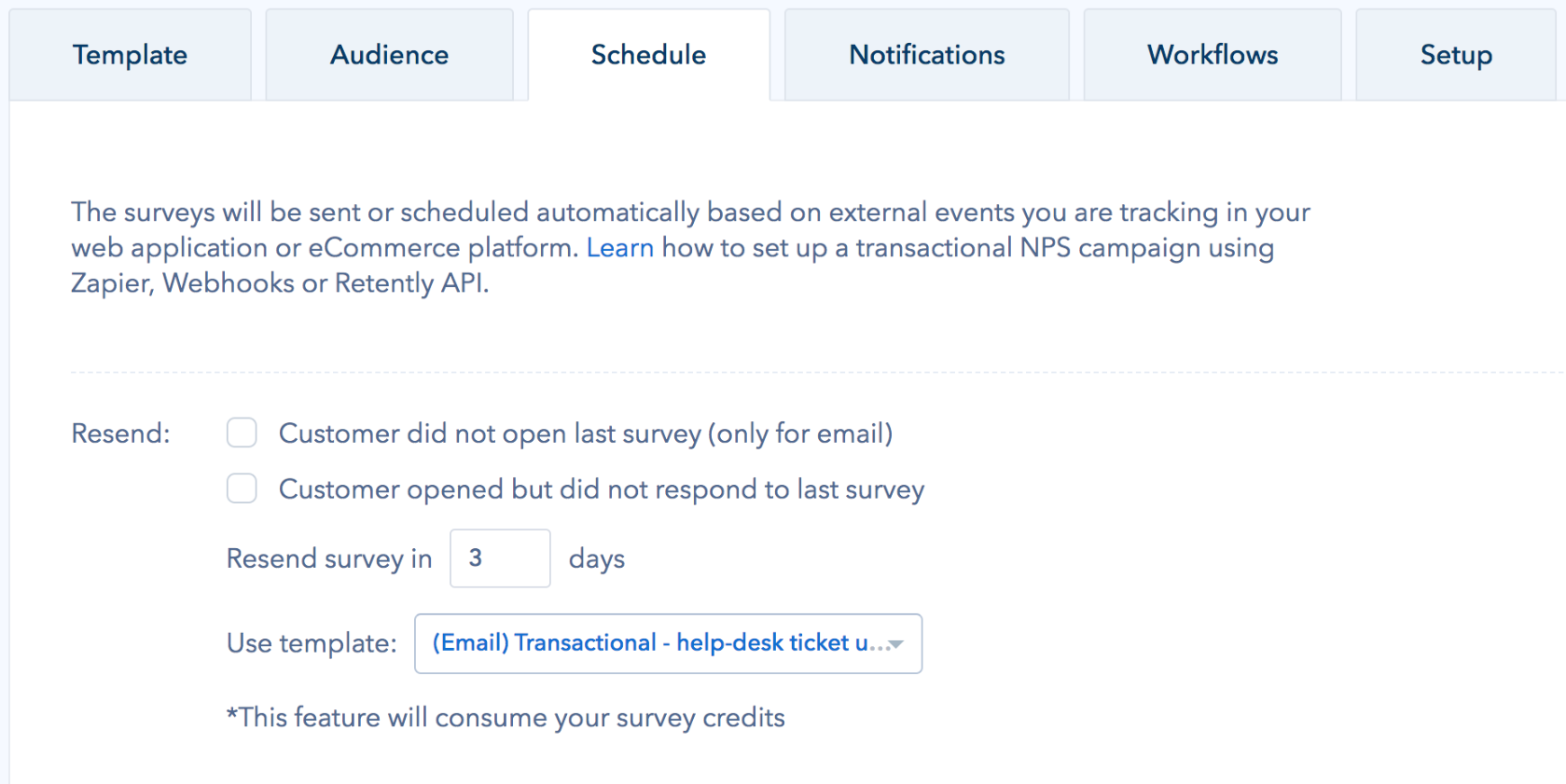 Transactional NPS breeds a wealth of information on the transaction itself and detailed customer insights on the related interaction. In that event, by using NPS feedback you are able to spot the issue at its occurrence and link it with an immediate action to promptly deal with it.

The efficiency of transactional campaigns is undoubted, but overwhelming clients with bulks of surveys is not a wise idea as well. So how do we get to determine which touch points in your business are a priority and deserve most of your time and effort? By correlating the received feedback with your customer journey you can determine which touch points need more attention. Look into the failing ones and start improving them in order to ensure a most pleasant customer experience during the entire journey.

Once a client decides to cancel their service you might wonder what went wrong. Instead of just dropping your hands, take the chance to get in touch by inquiring for feedback. Perhaps you will not be able to stop the process, but you will have the opportunity to understand the reasons that made customers leave by sending an exit NPS survey.

You will be surprised of the unlocked loads of actionable insight allowing you to quantify and prioritize the causes of churn or discover drawbacks in the product or business processes you have never even thought of. In this order of ideas, the exit survey is extremely useful for increasing retention by spotting disturbing aspects of your service.

Most of the exit surveys take the form of series of multiple choice questions. As a departing client, you will definitely not be interested in spending significant time on complex questionnaires, limiting your opinion with predefined choices.

NPS surveys are different. They are short and easy, asking one single question which can be answered in a matter of seconds, allowing customers to express themselves freely. This openness invites for likewise answers from departing clients who provide a level of detail that traditional exit surveys can't meet. As you encourage them to talk and show your care and willingness to improve your SaaS product, departing customers might consider returning in the future. By giving them the chance to speak up you would also prevent unhappy customers from sharing negative reviews about their interaction with you.

Be sensitive to customer needs and respectful to their time. Understand what they try to accomplish and anticipate the solutions they want to find in your product. Request feedback at each stage of their lifecycle and they will help you build a customer experience that speaks for itself.

Start surveying your customers and improve retention
Implementing NPS in your SaaS business will bring about immense benefits. It's adopted by many companies because of its straightforward structure and effectiveness. At the same time, it's preferred by customers because of its simplicity and intuitive format.
All in all,
NPS surveys have been proven to improve retention and reduce churn, and as a SaaS business, this should be among your leading goals. Start surveying your customers right away and notice the improvements immediately.
Found an error? Select it and press Ctrl + Enter to tell us
Cases, life hacks, researches, and useful articles
Don't you have time to follow the news? No worries! Our editor will choose articles that will definitely help you with your work. Join our cozy community :)
By clicking the button, you agree to our privacy policy.